The global cobalt market size was estimated at 99.3 kilo tons in 2017. The global cobalt market is likely to expand at a CAGR of more than 9% from 2018 to 2025. Based on application, the market is segmented into battery chemicals, superalloys, hard metals, ceramics & pigments, catalysts, others. Battery chemical is further divided into lithium cobalt oxide (LCO), lithium nickel manganese cobalt (NMC), and lithium nickel cobalt aluminum oxide (NCA).
Cobalt is a silver-colored brittle metal with a high melting point and is valued for its high strength and wear resistance at high temperatures. Cobalt is one of the three naturally occurring magnetic material and possess magnetism properties at a temperature higher than 1121oC. In other words, cobalt has valuable catalytic properties and holds the highest Curie point of all the metals that make it suitable during higher temperature operation.
In the late '90s, cobalt was mined in at least 14 countries. Five of these 14 accounted for nearly 90% of the global production which includes Congo (DRC), Zambia, Canada, Russia, and Cuba. In 2000, nearly 15 countries mined cobalt and the top six countries accounted for nearly 86% of the world cobalt mine production. The structural collapse in the '90s at a major copper-cobalt mine in the DRC reduced the country's production of cobalt ore in 2000. However, from 2000 to present-day, cobalt is mined across nearly 20 countries with DRC accounting for a lions' share of about 50%. China, Cuba, and Russia are other leading producers of cobalt followed by other countries with not more than 65% of the global cobalt production.
Cobalt Market Scope
| | |
| --- | --- |
| Metrics | Details |
| Base Year | 2021 |
| Historic Data | 2019-2020 |
| Forecast Period | 2022-2029 |
| Study Period | 2019-2029 |
| Forecast Unit | Value (USD) |
| Revenue forecast in 2029 | USD 22792.39 million |
| Growth Rate | CAGR of 12.9 % during 2021-2029 |
| Segment Covered | By Form, Application, End User, Regions |
| Regions Covered | North America, Europe, Asia Pacific, South America, Middle East and Africa |
| Key Players Profiled | Dupont (U.S.), Dow (U.S.), Umicore (Belgium), Glencore (Switzerland), Jinchuan Group International Resources Co. Ltd (China), Huayou Cobalt Co., Ltd (China), Freeport Cobalt (Finland), Sherritt International Corporation (Canada), SOLVAY (Belgium), DAIKIN (Japan), BHP (Australia), Eramet (France), Vale (Brazil), Votorantim Metais SA (Brazil), and Sumitomo Corporation (Japan) |
Key Segments of the Global Cobalt Market
Application Overview, 2015-2025 (Tons) (USD Million)
Battery Chemicals

(LCO) Lithium cobalt oxide
(NMC) Lithium nickel manganese cobalt
(NCA) Lithium nickel cobalt aluminum oxide

Superalloys
Hard Metals
Ceramics & Pigments
Catalysts
Others
Regional Overview, 2015-2025 (Tons) (USD Million)
North America
Europe

UK
Germany
Rest of Europe

Asia-Pacific

China
Japan
Rest of Asia Pacific

Rest of the World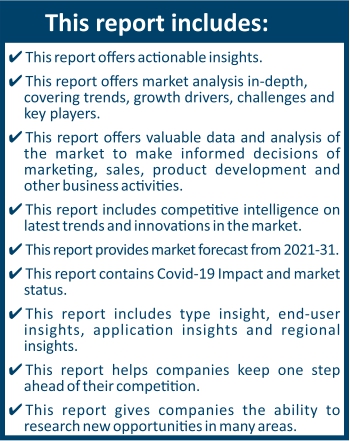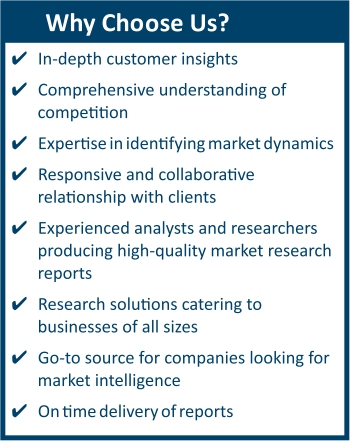 Frequently Asked Questions (FAQ) :
The market value of cobalt market in 2025 was USD 12.93 billion.
The application of the cobalt market Battery Chemicals (LCO, NMC, NCA), Superalloys, Hard Metals, Ceramics & Pigments, Catalysts and other.
The top companies that hold the market share in cobalt market are Umicore, Glencore Xstrata plc, Jinchuan Gr Intl, Huayou Cobalt Co. Ltd., Freeport-McMoRan Inc., Sherritt International Corporation, Nippon Steel & Sumitomo Metal Corporation, Jiangsu Cobalt Nickel Metal Co., Ltd., Eramet, and BHP & among others.
Over the past few years, the demand, as well as the production of cobalt, has increased fourfold. The unique qualities of cobalt make it suitable for use in a broad range of applications including turbine blades, batteries, medical implants & prosthetics, and aircraft engines. Additionally, it is used during petroleum refinement. However, all these applications accounted for just 42% of the global demand in 2018 and the rest of the demand was taken over by the battery chemical segment.
Both the cobalt and lithium market are driven by the demand for battery. Primarily from the consumer electronics segment and the electric vehicle segment. The global cobalt market sales are anticipated to reach USD 12.93 billion by 2025, growing at a CAGR of over 10%. Addition in the lithium and cobalt reserves coupled with technological advancement and economies of scale has led to drastic reduction in the price of the lithium-ion battery. It is estimated that the battery cost will fall to USD 74 per kilowatt-hour by 2030.
Energy storage has a wide range of applications in the renewable energy sector, automotive sector, and mobility. Cobalt in the lithium-ion battery has considerable potential for grid power conditioning. Owing to the growth of lithium-ion battery materials use in electric vehicles, the battery costs for stationary storage applications would drive down. According to the International Renewable Energy Agency (IRENA), the falling battery prices is anticipated to result in a decline of battery storage costs by approximately 66% by 2030.
The growing demand for cobalt comes with a high human cost due to the soaring demand for cobalt across the world. This demand is at times met by workers, including children, who labor in harsh and dangerous conditions. Owing to harsh work conditions and child labor trend in the mines of Congo, many buyers like LG Chem, Samsung SDI have stopped buying Congo-sourced minerals. Nonetheless, the world needs what Congo has, hence, there is a severe need of ethical mining, such as upgrade of the hierarchical structure of artisanal mines, from digger to team-leader, trader or cooperative leader.
Mining waste often contaminates rivers and drinking water and is known to cause breathing problems due to the dust from the pulverized rock. Cobalt cannot be destroyed once it has entered the environment. It may react with other particles or adsorb soil particles or water sediments. The world is going to need a lot more cobalt and it's still going to get most of it from the DRC. Political, legal and ethical uncertainties surrounding the DRC's mining sector is likely to put the global market at risk.
Cobalt market has seen an enormous expansion and popularity owing to its temperature resistance and high Curie point but the one segment that has seen enormous growth than any other segment in the past few years is the battery segment. Typical chemistries of a lithium-ion battery containing cobalt include lithium-cobalt oxide (LCO), lithium nickel manganese cobalt (NMC), and (NCA) lithium nickel cobalt aluminum.
At present, lithium-cobalt oxide (LCO) type accounted for a major market revenue share of 44.2% in 2017 and is projected to show a similar trend over the forecast period. However, lithium nickel manganese cobalt (NMC) is estimated to be the fastest growing battery chemistry containing cobalt over the foreseeable future. Low operating voltage coupled with high capacity and energy density is the key factor driving the growth of this battery type. NMC has been one of the most successful cathode combinations and preferred choice for e-bikes, other electric powertrains, and power tools.
The global Cobalt market size is expected to reach close to USD 22792.39 million by 2029 with an annualized growth rate of 12.9% through the projected period.
The cathode material of lithium-ion battery material normally comprises one-third manganese, one-third nickel, and one-third cobalt. This chemistry is considered a unique blend that helps in lowering the cost of raw materials used owing to lesser use of cobalt. Another chemistry containing cobalt is NCM 5 - 3 – 2, which includes 5 parts of nickel, 3 parts of cobalt, and 2 parts of manganese.
Battery manufacturers are switching to new chemistries that include less and less cobalt owing to the high cost of cobalt. Nickel-based systems are expected to possess higher energy density, longer cycle, lower cost, and life in comparison to the cobalt-based cells. However, they have a somewhat lower voltage. High prices of cobalt coupled with the supply-demand gap are hindering the growth of this market. Few global players switching to new chemistries other than cobalt include Samsung, Johnson Matthey, LG Chem, and Tesla.
Among the metallurgical application of cobalt, superalloy is the major end-use application of cobalt. Superalloy dominated the end-use application of cobalt prior to the battery revolution. Cobalt-based superalloys are used in space vehicles, rocket motors, and high-temperature gas turbines and stationary vanes. The US dominates the end-user market of cobalt in terms of the superalloy and is estimated to grow at a CAGR of more than 10% over the foreseeable future.
In terms of region, Asia Pacific dominated the global cobalt market with a lions' share of more than 50% both, in terms of volume and value, and is estimated to show a similar trend over the forecast period. Asia Pacific is also the fastest growing region followed by North America and Europe. Majority of the cobalt produced is heading to China. Furthermore, China and the US have identified cobalt as "strategic metal" and are stockpiling cobalt.
At this moment in time, the world's refined cobalt production is concentrated in few countries and China is one it. In 2017, Chinese cobalt consumption reached more than 45,000 tons, accounting nearly 47 % of the global cobalt consumption. China's push towards zero emission vehicle (ZEV) program is the key factor driving the demand for clean energy resources such as a lithium-ion battery. Furthermore, the Chinese government is set to increase the sales of electric cars by 83% by 2020, i.e., 2 million cars are further anticipated boosting cobalt consumption.
European consumption of cobalt accounted for 20.8% of the market volume share in 2017 with Germany accounting for more than 45% of the European demand followed by other countries. Europe's dependence on DRC's cobalt despite new ore discoveries in Germany, Slovakia, and Finland is likely to hinder display slow growth over the forecast period. Europe ranks second after China in terms of battery production, globally. Europe's battery capacity is projected to rise up to 80 gigawatt-hours by the end of 2023 from 7 gigawatt-hours in 2017. However, scarcity of supply and volatile costs is expected to hold back the European EV industry, particularly owing to recent hikes in the prices of cobalt.