Due to the increasing demand for consumer devices like smartphones and tablets, the market demand for magnetic materials is growing. Electronic components are made smaller and lighter overall because of the usage of magnetic materials, which increases their effectiveness. The customer journey is improved and the device uses less power as a result.
Additionally, over the past several years, the automotive industry has seen tremendous expansion as a result of increased investment in R&D and the construction of new manufacturing facilities across the world. Because of their excellent dependability and efficiency, magnetic materials are increasingly used in automobile components like starters and alternators. As a result, this industry's demand for magnetic materials is rising. Additionally, customers are becoming more looking for emission products that help them lower their carbon footprint due to the growing costs of fuel and electricity. Due to their low power requirements and long service lives, magnetic materials are an excellent replacement for conventional materials and are used in a variety of consumer goods. This factor is likely to stimulate the marketplace for magnetic materials over the course of the projected timeframe.
For many different applications, including electric motors, generators, transformers, and sensors, the magnetic materials market is crucial. Consumer electronics, medical imaging systems, automobile components, and other products use magnetic materials. Consumer electronics product expansion, the burgeoning automobile industry, and the industrial automation sector are all driving up demand for magnetic materials. Additionally, technological developments have made it simpler to produce these materials with improved qualities including increased coercivity and better temperature stability. As a result, there is now more demand for magnetic materials all around the world.
Materials that can be magnetised and drawn to a magnetic field are referred to as magnetic materials. These materials' unpaired electrons in their atoms are what give them this feature. Ferromagnetic, ferrimagnetic, antiferromagnetic, and diamagnetic materials are the most prevalent forms of magnetic materials. Some materials also have ferromagnetic and/or ferroelectric characteristics. Magnetic materials are also widely employed in a variety of applications, including magnetic storage, electrical motors, and transformers.
During the forecast period of 2021–2031, the market for magnetic materials is expected to grow at a CAGR of 5.5%, reaching a value of USD 35.6 billion in 2021. By 2031, it is anticipated to reach USD 52.0 billion.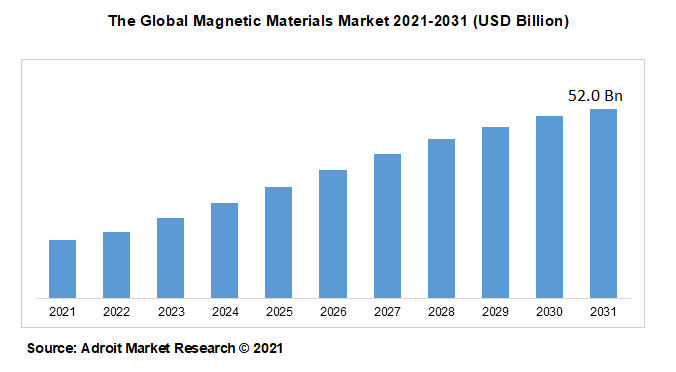 A class of unique materials known as magnetic materials have powerful magnetic capabilities and can be utilised for a variety of industrial, automotive, computer, communications, consumer, and other uses. The market is primarily driven by factors including expanding investments in renewable energy sources, rising consumer electronics demand, rising demand for electric vehicles and rising research and development efforts in the field of magnetic materials. One of the main factors propelling the expansion of the global market for magnetic materials has been the rise in the use of power electronics components, such as motors and generators.
High costs and strict government controls are two reasons limiting the market for magnetic materials. A significant barrier to the market's expansion is the high cost of the rare earth metals and alloys required in the production of magnets. The price of finished goods created from rare earth metals is directly impacted by the erratic prices of these metals. As consumers are hesitant to buy pricey products, this aspect has somewhat slowed the expansion of the entire market. Global market expansion is also being hampered by strict government restrictions regarding environmental protection and safety. The demand for magnetic materials is also being constrained by the availability of replacement materials like plastic and ceramics. The market for magnetic materials is anticipated to expand at a healthy rate there in years to come, despite these factors.
In the market for magnetic materials, there are numerous important manufacturers. Hitachi Metals, TDK Corporation, Sumitomo Electric Industries, VACUUMSCHMELZE GmbH & Co. KG, Showa Denko K.K., Hitachi Chemical Co., Ltd., Carpenter Technology Corporation, Nippon MHi, and others are a few of these producers. To offer clients technologically cutting-edge items, these companies engage in research and development efforts. They also offer a variety of services, including installation, upkeep, and post-sale services.
Segment Analysis
The Permanent Magnetic Material Category Segment emerged as the Most Lucrative Type
The Soft Magnetic Material and Permanent Magnetic Material categories make up the global Magnetic Materials Market. The demand for these materials is anticipated to rise in the near future, particularly for permanent magnetic materials because of their widespread use in products like aerospace, defence, consumer electronics, medical equipment, and consumer electronics.
The Most Prominent Application is the Automotive Segment
The global magnetic materials market is divided into the automotive, computer, communications, consumer, and other industries based on application. Due to the rising popularity of electric vehicles and the demand for automotive parts like sensors and motors, the automotive industry is predicted to develop at the fastest rate over the projected period.
The North American Region to render Ample Financing Opportunities
The market can be divided into North America, Europe, Asia Pacific, Middle East & Africa, and Latin America based on geography. Due to its rising manufacturing of electronic components including motors and transformers, Asia Pacific is predicted to hold the largest share of the market among these regions.
COVID-19 Impact and Market Status
The COVID-19 epidemic has had an unheard-of effect on the world economy. One of the major end-use markets for magnetic materials is the automotive industry, which has been particularly hard hit. Global production reductions and plant closures have resulted in a significant drop in demand for magnetic materials. By 2023, pre-pandemic levels should be reached after the market recovers from the pandemic-caused depression.
Additionally, market growth is predicted to be supported by the rising demand for electric vehicles and the expanding use of magnetic materials in medical applications. It is anticipated that demand from the badly damaged car sector will stay low throughout 2021. However, growing consumer spending on technological advancements is probably going to be advantageous for the consumer electronics sector. In addition, a jump in the demand for electric and hybrid vehicles is anticipated to fuel growth in the market for magnetic materials worldwide.
Recent Developments in the Magnetic Materials Market
• NdFeB, a new high-performance rare earth magnet material that Nippon Steel Corporation stated it was developing in January of 2021, is anticipated to go on sale in 2022. The new alloy has better magnetic characteristics because it is 90% neodymium and 10% iron and boron. It is anticipated that it will be employed in industrial, automotive, and renewable energy applications.
• Hitachi Metals America revealed that it had created two new permanent magnet materials, Alnico 8 and Alnico 10, in December 2020. The Alnico 8 is meant for higher-energy devices such as electric motors and generators, whereas the Alnico 10 is geared for low-energy applications such as sensors and actuators.
• Sumitomo Electric Industries Ltd. declared in October 2020 that it had created a new kind of magnetically soft material known as SMC (Soft Magnetic Composite), which combines magnetic materials with non-magnetic materials to create a distinctive hybrid material with better properties than conventional magnets. The company intends to employ this substance in medical devices as well as consumer electronics applications for sensors, actuators, and motors.
• TDK Corp. announced the creation of SmCo5Dx, a novel product that uses a novel kind of rare earth magnet material, in August 2020. In comparison to conventional SmCo materials, the material offers better energy production and is also more robust and temperature-resistant. It is anticipated that it will be employed in renewable energy, industrial, and electric vehicle applications.
Magnetic Materials Market Scope
| | |
| --- | --- |
| Metrics | Details |
| Base Year | 2022 |
| Historic Data | 2020-2021 |
| Forecast Period | 2022-2030 |
| Study Period | 2020-2030 |
| Forecast Unit | Value (USD) |
| Revenue forecast in 2030 | USD 52.0 billion |
| Growth Rate | CAGR of 5.5 % during 2021-2030 |
| Segment Covered | Type, Application, Regions |
| Regions Covered | North America, Europe, Asia Pacific, South America, Middle East and Africa |
| Key Players Profiled | Hitachi Metals, TDK Corporation, Sumitomo Electric Industries, VACUUMSCHMELZE GmbH & Co. KG, Showa Denko K.K., Hitachi Chemical Co., Ltd., Carpenter Technology Corporation, Nippon MHi, and others |
Key Segment of Global Magnetic Materials Market
By Type Overview 2021-2031, (USD Billion)
• Soft Magnetic Material
• Permanent Magnetic Material
By Application Overview 2021-2031, (USD Billion)
• Automotive
• Computer
• Communications
• Consumer
• Other Industries
By Region Overview 2021-2031, (USD Billion)
North America
• USA
• Canada
Asia Pacific
• China
• India
• Japan
• Rest of Asia Pacific
South America
• Mexico
• Brazil
• Rest of North America
Europe
• Germany
• France
• UK
• Rest of Europe
Middle East and Africa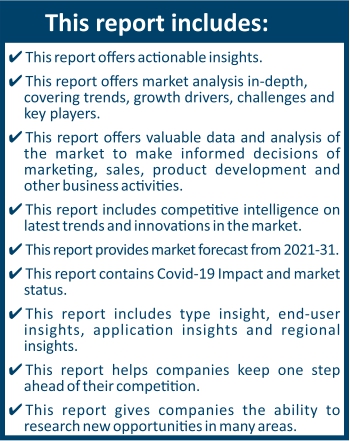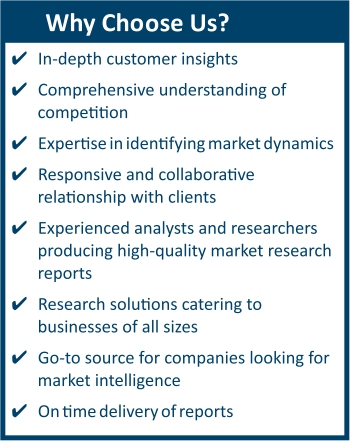 Frequently Asked Questions (FAQ) :
Magnetic Materials Market is projected to reach USD 52.0 billion by 2031, growing at a CAGR of 5.5%