Growing demand for ERP cloud in different sectors for improving operational efficiency and to streamline business processes is driving the global cloud ERP market
Covid-19 Impact & Market Status
Businesses are increasingly efficiently utilizing cloud ERPs to build robust and disaster-averse systems throughout the world as a result of the current coronavirus outbreak. The steady transition away from physical storefronts and onsite employment toward remote labour has led to an underlying requirement for cloud ERP solutions across several sectors. The demand for public cloud services is anticipated to increase as a result of these advances, particularly SaaS-based business continuity and collaboration apps. A growing need for cloud ERP systems has emerged across a variety of industries due to a progressive movement away from on premise employment and brick and mortar retail toward working from home. Cloud services are in great demand worldwide across all verticals due to the increasing mobility of the workforce brought on by lockdowns as well as the necessity for security to prevent expensive network outage costs.
Hybrid Cloud to Remain Atop
The global cloud ERP market is divided into Private Cloud, Public Cloud, and Hybrid Cloud based on Deployment Model. Given that it combines the benefits of both private cloud-based systems and public cloud deployment, hybrid cloud deployment is predicted to have the greatest growth in the industry. In a hybrid implementation, a customer can enjoy ERP services that are maintained locally or remotely by ERP service providers.
Investments To Continue To Rally In A Finance Segment Of Global Cloud ERP Market
For multinational corporations, this sector is extensive, integrated, and highly scalable. Features like ledger and analytics, payables and assets, and client invoicing draw attention to how crucial finance is to a firm. Accounting software on the cloud collects financial information and produces reports like ledgers, trail balance data, and overall balance sheets. For the anticipated time, these characteristics will boost the financial segment.
Small And Medium-Sized To Ensure Revenue Maximization
Small and medium-sized businesses (SME's) are increasingly the main market for cloud ERP. SMEs operate with constrained resources, making them more vulnerable to risk. Therefore, to update the company process and maintain their competitiveness in the market, price-sensitive SME's are embracing attractive cloud ERP cost-effective solutions. This is so that businesses may manage many parts of their operations, including as buying, inventory management, and customer relationship management (CRM). ERP software also deal with modules for a business's financial and human resources management components.
BSFI Sector Investment for Cloud ERP to Increase Rapidly
The BFSI sector has the largest market share of global cloud ERP market. This is because more businesses in the BFSI sector are implementing ERP systems to expand their daily operations while retaining operational effectiveness. Additionally, these cloud-based solutions provide BFSI businesses considerable advantages including cost savings, flexibility, and business continuity. The disruption in the BFSI industry was caused by a combination of businesses' increasing emphasis on providing their online services to clients who are digitally connected and the arrival of FinTech firms. Insurance businesses, on the other hand, are focusing on providing clients with digital services that withstand these disruptions and traditional banking. Using a single platform, the cloud-based content management system enables a variety of organizations to store and modify material.
North America Region Accounted for Largest Market Share
Based on a geographical analysis, the Global Cloud ERP Market is segmented into North America, Europe, Asia Pacific, and South America. The advancement of cloud-based ERP software and a rise in its application in US and Canadian business, government, and retail. During the course of the forecast period, the market is expected to grow as a result of technical developments, an increase in cloud-based ERP solutions in commerce, government, and retail, as well as an increase in IoT usage and the presence of various firms.
Owing to benefits such as increased visibility, less initial capital, streamlined deployment, increased visibility and collaboration opportunities, safer and more secure place for corporate data, faster and easier process in cloud based software, reduced carbon footprint, the cloud ERP systems is experiencing rapid adoption. This is fostering remarkable progress of global cloud ERP market.
The global cloud ERP market is estimated to reach close to USD 145.7 billion by 2029 and grow at Compound Annual Growth Rate (CAGR) of 17.4 percent through the forecast years 2022-2029. The cloud business resource planning industry is expanding significantly as a result of technology developments and changes in cloud computing.
The global cloud ERP market is driven the expanding trend of utilizing cutting-edge technology, cloud-based services with integrated corporate management, and on-demand access to computing services. The increased demand for business process optimization and efficient resource use in businesses are contributing to the market demand for cloud-based ERP. This is because access to data from the whole supply chain is made possible by the integration of ERP and MES systems.
ERP provides security to companies of all sizes and types. It is essential to keep operations error-free for efficient storage and retrieval of confidential corporate information. ERP system keeps track of all activities and completely secures data. Real-time analytics offered by cloud ERP enables businesses view crucial information. This information is accessible on-demand and is crucial for making business decisions. Cloud ERP enables process improvement for businesses also in the manufacturing sector by offering real-time insights.
Traditional onsite ERP calls for human maintenance and recurring hardware upgrades, all of which can have an impact on a business's budget. Cloud ERP is an inexpensive business model. The subscription fee for cloud ERP is affordable and can be often designed to accommodate small and medium-sized budgeting processes of businesses.
ERP (Enterprise Resource Planning) systems operate on shared computer resources and can be accessed by clients online through software as a service. Online access to software program like processing power, disc storage, and memory is made possible by the cloud ERP system. Particularly medium-sized and small-sized enterprises benefit from the computing resources since they provide access to applications for a fair cost without the usual upfront costs for specialized software and hardware.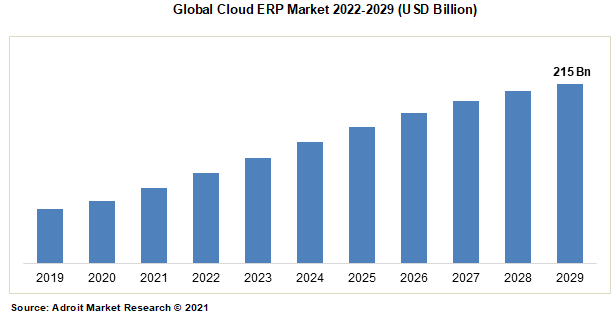 '
The key players in this global cloud ERP market are Plex Systems, QAD, Epicor, Sage Software, Workday, Unit4, Microsoft, IBM, Ramco Systems, IQMS, Software, Infor, Microsoft, SAP, Rootstock, Deltek, Acumatica, and Oracle among others.
Latest Innovations in the Global Cloud ERP Market: A Snapshot
Intelligent performance management with machine learning enhancements: Allows finance teams to integrate pre-existing machine learning models from external apps, such as those that examine customer data, deal status information, or other operational data not related to finance. This enables users to more rapidly convert projections into commercial possibilities, confirm strategies, and provide context.
Using AI-powered analytics of user behavior and transactions, automated risk assessment procedures, and pre-built controls that can be swiftly deployed against security risks, the new Oracle Risk Management workflows and dashboards enable rapid issue identification and remediation. With the improved Oracle Risk Management dashboard, firms can develop strong corporate governance by increasing risk awareness, teamwork, and executive supervision.
Cloud ERP Market Scope
| | |
| --- | --- |
| Metrics | Details |
| Base Year | 2020 |
| Historic Data | 2018-2019 |
| Forecast Period | 2021-2028 |
| Study Period | 2018-2028 |
| Forecast Unit | Value (USD) |
| Revenue forecast in 2028 | USD 145.7 billion. |
| Growth Rate | CAGR of 17.4% during 2021-2028 |
| Segment Covered | Deployment, Function, Organization, Vertical, Regions |
| Regions Covered | North America, Europe, Asia Pacific, South America, Middle East and South Africa |
| Key Players Profiled | Plex Systems, QAD, Epicor, Sage Software, Workday, Unit4, Microsoft, IBM, Ramco Systems, IQMS, Software, Infor, Microsoft, SAP, Rootstock |
Key Segments of the Global Cloud ERP Market
Deployment Overview, 2022-2029 (USD Billion)
Public Cloud
Private Cloud
Hybrid Cloud
Function Overview, 2022-2029 (USD Billion)
Accounting
Finance
Sales and Marketing
Inventory and Order Management
Human Capital Management
Organization Overview, 2022-2029 (USD Billion)
Small and Medium Enterprises
Large Enterprises
Vertical Overview, 2022-2029 (USD Billion)
Manufacturing & Services
BFSI
Healthcare
Retail
Government Utilities
Other
Regional Overview, 2022-2029 (USD Billion)
North America
Europe
Germany
France
UK
Rest of Europe
Asia Pacific
China
India
Japan
Rest of Asia Pacific
South America
Mexico
Brazil
Rest of South America
Middle East and South Africa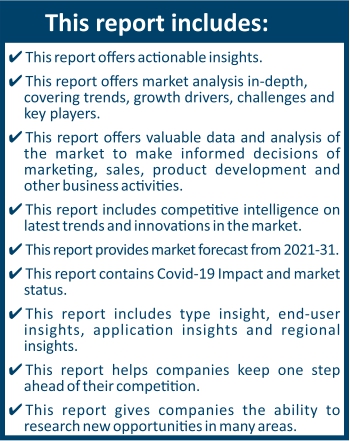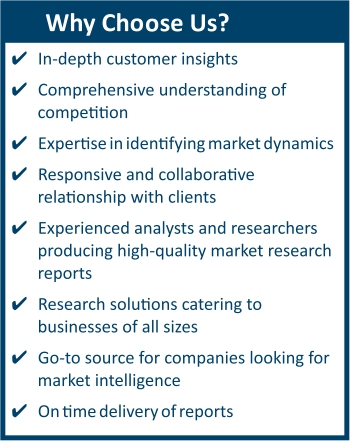 Frequently Asked Questions (FAQ) :
The market value of cloud ERP market in 2029 was USD 145.7 billion.
The cloud ERP market is growing at a CAGR of 17.4% over the forecast period.
North America dominated the market for cloud ERP market and accounted for the largest revenue share.
The top companies that hold the market share in cloud ERP market are Plex Systems, QAD, Epicor, Sage Software, Workday, Unit4, Microsoft, IBM, Ramco Systems, IQMS, Software, Infor, Microsoft, SAP, Rootstock & among others.
To get latest version of cloud ERP market report can be obtained on demand from the website.