The main goal of building analytics is to gather meaningful data that will help to improve a facility's energy efficiency and get rid of any inefficiencies. Energy performance improvement can save energy costs, lengthen equipment life, and increase customer comfort. Additionally, it aids in making quicker and more accurate decisions on building management for a more dynamic and sustainable future. It is probably the key driver of the industry for structuring analytics.
COVID-19 Impact and Market Status
A significant factor in the delays, efficiency losses, and financial effects of the COVID-19 pandemic. The market is showing little to no pattern that would enable businesses to predict how COVID-19 would affect their capital project and construction programs in the future or when restrictions might be lifted. Builders are finding that they need to evaluate contractual provisions such as project shutdowns, force majeure clauses, notice requirements, and compensation for the time delay in diverse projects. Many building owners are assessing the effects of time extensions that were rejected, cost increases that were made, the available resources, and health and safety precautions in order to plan for the future of their plans and designs and manage them successfully.
Software Services will Drive the Market Due to AI-ML Usage
The usage of software services will drive the market in the forecast period due to the development of AI and ML. Smart buildings are being created using machine learning (ML) and artificial intelligence (AI) in the construction industry. Building ecosystems employ AI and ML for building simulations and assessing and forecasting energy performance. Artificial intelligence and machine learning are being included in building analytics software companies worldwide to address and manage to build energy usage. Building management system platforms can be improved using artificial intelligence analytics in three different ways: by integrating analytics into the platform itself, by integrating analytics into equipment, and by using supplemental analytics software designed to support specific building operations, like comfort control, energy management, and predictive maintenance. Sequentially, opportunities are anticipated to arise in the marketplace for structuring analytics.
Cloud Computing will take the Market for Building Analytics
Building analytics automation software that integrates both on-premises and cloud systems is crucial since it makes it easier to access the data. Fault detection and diagnostics are also important aspects of building analytics systems that estimate energy use and cost reductions. The sensors aid in identifying energy usage and loads so that building equipment may be updated in real-time and infrastructure problems can be detected. However, the development in cloud computing I expected to drive the market.
North America Holds Largest Share Due to Technological Advancement, However Asia Pacific will Grow in the Forecast Period
In terms of market size for building investigations across all of the regions, North America stands out. Due to technological advancements and digitization, North America is anticipated to maintain a strong position in the global market for structure examination during the hypothesized time period. Strong local government backing also influences the growth of the venture media entryway industry as demand for these products rises.
During the anticipated time range, the APAC region is anticipated to progress at the peak CAGR. Growing financial development in nearby countries like China, India, and Japan is responsible for the development. The rapid modernization and extension of building construction activities in the Asia-Pacific region have accelerated the creation of programmed combined control of the central air systems installed in the buildings in this region, which is fuelling the local market for structure inspection.
Smart building technologies that gather data for structuring analytics include integrated work management systems, networked sensors, IoT edge devices, and building management systems (BMSs).
For managing office operations daily, most buildings make use of various innovations such as building management systems, networked sensors, integrated workplace management systems, and internet of things edge devices. Office owners and administrators are continuously given useful information regarding the state and operation of building foundation systems by these advances. Building Analytics transforms the data produced by a building management system (BMS) into insightful data, enabling the client or proprietor to identify and concentrate on cost-saving opportunities, threats to tenant comfort, and mechanical framework breakdowns.
The various systems and equipment inside the buildings generate a tonne of information, but this information is only useful if it is captured and converted into important data. The frameworks of an office—heating, ventilation and cooling, lighting, plumbing, and security/access—can be dealt with by investigating and analysing data collected by clever building improvements. Consequently, the overall market expansion is being driven by the growing need for energy-efficient frameworks and a decrease in operational costs. Numerous applications, including energy executives, extortion identification and watching, security the board, duties the board, lifts and elevators the board, and many more, use building investigation programming.
For work structures to be secure and productive both during the Coronavirus pandemic and after the Coronavirus, building analytics has become a tremendous tool. Different clever structural innovations are currently being used by many companies, particularly those in the medical care, retail, and aviation sectors, to help them identify Coronavirus infections and stop their spread. For instance, infrared cameras have been installed at various airports and emergency rooms across the globe to measure the interior heat level. The owners of the structures are seriously considering investing resources in installing sensors in their constructions. The global building analytics market is anticipated to increase at a 15.4% CAGR to reach value US$ 21.1 billion.
Growing consumer demand for energy-efficient building systems combined with falling building operating costs is predicted to propel market expansion. With the global trend toward smart buildings, using energy-efficient solutions to reduce electricity bills and overhead costs in commercial buildings is a growing trend. Many commercial buildings still only utilise a building computerization system to better building energy management and prolong the life of building substructure, organization and equipment. The enactment of SEM platforms in buildings and in structuring systems to lessen the energy consumption is predicted to fuel the advancement of the structuring analytics industry. The market's potential growth may be hampered by the high installation costs of network sensors and smart building technology.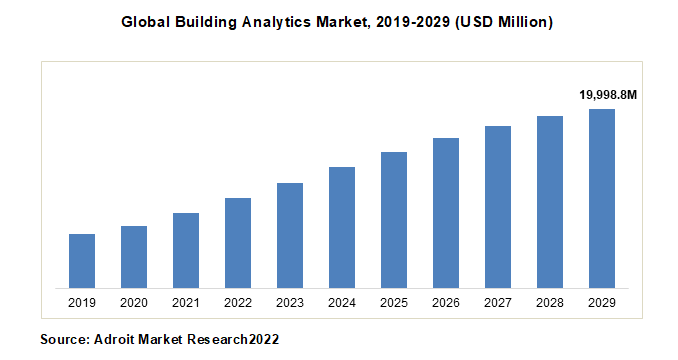 Major building analytics providers like General Electric Company, Siemens AG, BuildingIQ, Crestron Electronics, Johnson Controls, Honeywell International, and Schneider Electric SE are putting a lot of effort into developing affordable building analytics in an effort to attract more customers.
Latest developments in the global Building Analytics Market: a Snapshot
In May 2020 - Using Microsoft Azure hybrid cloud computing services in conjunction with its Internet of Things (IoT) technology, Taiwanese electronics manufacturer Delta Electronics has created two smart building solutions, including Bluetooth smart lighting and anomaly detection for air conditioning. This will enable the organisation to diversify their product offering.
Building Analytics Market Scope
| | |
| --- | --- |
| Metrics | Details |
| Base Year | 2022 |
| Historic Data | 2021-2022 |
| Forecast Period | 2022-2031 |
| Study Period | 2021-2031 |
| Forecast Unit | Value (USD) |
| Revenue forecast in 2028 | US$ 21.1 billion |
| Growth Rate | CAGR of 15.4 % during 2021-2028 |
| Segment Covered | Component, Deployment Mode, Building Type, Regions |
| Regions Covered | North America, Europe, Asia Pacific, Middle East and Africa, South America |
| Key Players Profiled | General Electric Company, Siemens AG, BuildingIQ, Crestron Electronics, Johnson Controls, Honeywell International, and Schneider Electric SE |
Key segments in the global Building Analytics market
Component Overview, 2019-2029 (USD Million)
Software Services
Managed Services
Professional Services
Consulting Support & Maintenance
Deployment Mode Overview, 2019-2029 (USD Million)
Building Type, 2019-2029 (USD Million)
Manufacturing Facilities
Residential Building
Commercial Buildings
Public Places
Government Buildings
Others
Regional Overview, 2019-2029 (USD Million)
North America
Europe
Germany
France
UK
Rest of Europe
Asia Pacific
China
India
Japan
Rest of Asia Pacific
South America
Mexico
Brazil
Rest of South America
Middle-East and South Africa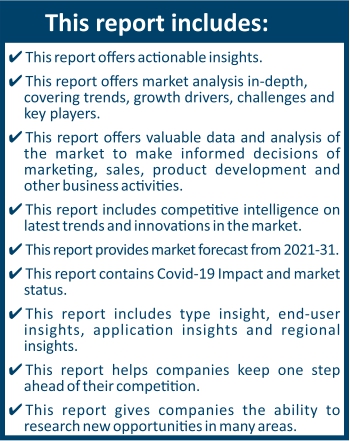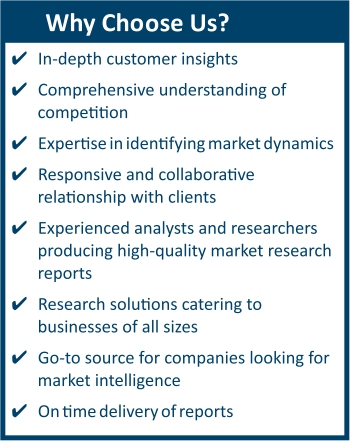 Frequently Asked Questions (FAQ) :
The market value of building analytics market in 2031 was USD 21.1 billion.
The building analytics market is growing at a CAGR of 15.4% over the forecast period.
The top companies that hold the market share in building analytics market are General Electric Company, Siemens AG, BuildingIQ, Crestron Electronics, Johnson Controls, Honeywell International, and Schneider Electric SE & among others.