Currently, AI integration is likely to emerge as a dominant trend in the global borescopes market to support businesses such as petrochemicals, energy, and aerospace industries
The global Borescopes market is anticipated to increase at a 4.3% CAGR to reach value USD 931 million in 2028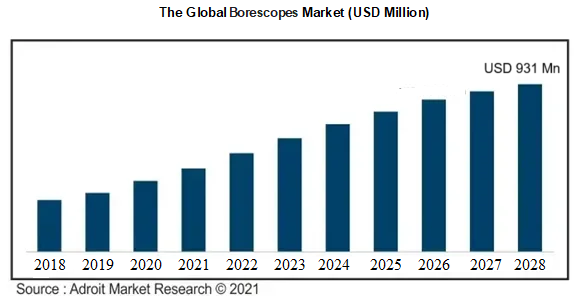 Covid-19 Impact & Market Status
Our continuing study aims to improve our research methods so that the key COVID-19 issues and potential solutions may be addressed. Government initiatives are underway to encourage market participants to recoup growth. The consumer buying practices and preferences have also shifted visibly aligning with existing market conditions. This revised report considers COVID-19's market impact and includes insights, analysis, estimates, and projections. The Covid-19 impact is highly pronounced globally affecting several industries and their associated businesses. The fate of the global borescopes market is also the same, therefore incurring losses. Adverse condition in supply and demand route, unprecedented market dynamics, and stooping revenues have affected the global borescopes market extensively.
Analysis on the basis of Application
Growing demand for automobiles and a greater emphasis on electric vehicles as a result of government intervention to reduce vehicle emissions are the primary drivers for the global borescope market, as borescopes are widely used for inspection of transmission systems, linings, frames, and mufflers in the automobile industry.
The need for a remote visual inspection of modules, completed components, and subassemblies have grown vital as autos become more complex, smart, and complicated. By finding out-of-spec or defective parts before they are incorporated into a larger system, borescopes help automotive manufacturers save money, and time, and enhance quality.
Sophisticated borescopes are employed in the automotive industry to inspect automotive parts comprising fuel nozzles, engine cylinders, and hydraulic systems among others. As a result, the rise in demand for borescopes is directly proportionate to the rise in demand for automobiles, which appears to be increasing as a result of global population growth and urbanization.
Another reason driving the need for borescopes in the automotive sector is the necessity for accurate oversight at production facilities to acquire a full picture of minute parts and components in machines and equipment.
Analysis on the basis of Region
In the worldwide borescope market, the Asia-Pacific region is likely to occupy a significant position. China leads the borescope market in the Asia-Pacific region, thanks to expanding infrastructure development, industrial automation, and electricity generation in emerging nations like India.
Global industrial borescopes market is highly dependent on various factors such as stringent inspection, maintenance, and repair activities across various end-use industries such as automotive, chemicals, metallurgical, and oil and gas industries. Countries in the area have shale gas activity and authorized commercial aircraft manufacturing projects, and the region is projected to lead the way in the manufacture of in-house big passenger jets. These developments are the main cause to develop the region's market growth.
Automobile advancement demands to perk up borescopes market growth
Borescopes are used in situations where access is risky, expensive, or time-consuming, such as inspecting gas turbines, heat exchangers, aircraft operations, hydraulic components, welding joints, and HVAC systems, among other things, driving up demand for the borescope market.
Due to its rigorous safety regulations, the borescope is an electrical optical instrument with a display that is used to monitor aircraft engines and industrial gas turbines, notably gas turbines, fuel systems, and steam turbines. A flexible or non-flexible tube connects a camera on the edge of a hollow tube to a visual display in the structural form of a borescope. It is, in essence, a gadget that is used to monitor the innards of a structure.
The rising demand for automobiles, which appears to be exploding as a result of increased population and urbanisation, will emerge as the primary driver of market expansion. It provides higher-resolution photos and has a larger diameter. It is the tool of choice for examining motors, pumps, generators, turbines, pulp and paper rollers, and other items, and is expected to support the market's overall growth from 2022 to 2029. Furthermore, large-scale infrastructure development and the fact that it is a vital component for video display will exacerbate market value for the projected period of 2022 to 2029. For the projected period of 2022 to 2029, the introduction of electric cars is predicted to boost market growth.
Furthermore, the rate of cross-checking in the automotive sector for monitoring and inspecting engine blockages, ignition systems, gasoline pipes, and fuel tanks is expected to generate new chances for market growth throughout the projected period. However, during the projected period of 2022 to 2029, rising training costs due to a shortage of competent workers would provide a challenge to the industry.
Furthermore, the growing use of automation in industrial industries propels the borescope market forward. The growing need for various inspection facilities to gain a thorough picture of the inner workings of machines is driving the borescope market forward.
Borescopes minimize repair time and costs by allowing for quick inspection without the need to dismantle machine parts. The expansion of the borescope market is aided by the advancement of optical technology. The global borescopes market is growing substantially and is likely to be worth over USD 891 million by 2028.
Latest Innovations in the Borescopes Market: A Snapshot
Bosch GIC 120 C: A great Borescope and Inspection camera for professionals
This is a sturdy item with a rubberized grip that makes it easy to grasp in one hand, and the design's protective bumpers are a nice touch. The controls control picture rotation, light intensity, and digital magnification, while the 3.5-inch display provides instant response, despite the low 320x240px resolution. A removable hook, magnet, or mirror end is supplied, and the device can keep the video's horizon level even while the camera spins to aid orientation.
Borescopes Market Scope
| | |
| --- | --- |
| Metrics | Details |
| Base Year | 2021 |
| Historic Data | 2018-2019 |
| Forecast Period | 2021-2028 |
| Study Period | 2018-2028 |
| Forecast Unit | Value (USD) |
| Revenue forecast in 2028 | USD 931 million |
| Growth Rate | CAGR of 4.3 % during 2021-2028 |
| Segment Covered | Type, Application, Regions |
| Regions Covered | North America, Europe, Asia Pacific, Middle East and Africa, South America |
| Key Players Profiled | Olympus, Stanley, SKF, Vizaar, AIT. |
Key Segments of the Borescopes Market
Type Overview, (USD Million)
Video
Flexible
Endoscopes among others
Application Overview, (USD Million)
Automotive
General Industry
Aerospace
Construction
Others
Regional Overview,(USD Million)
North America
Europe
Germany
France
UK
Rest of Europe
Asia Pacific
China
India
Japan
Rest of Asia Pacific
South America
Mexico
Brazil
Rest of South America
Middle East and South Africa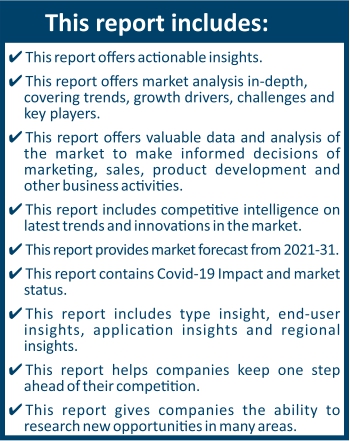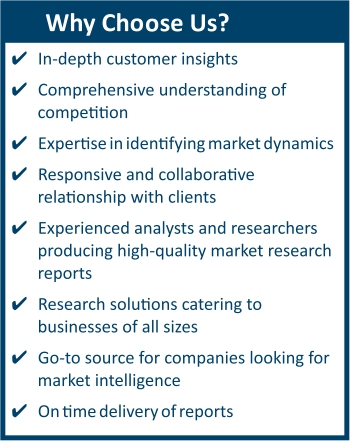 Frequently Asked Questions (FAQ) :
The market value of borescopes market in 2028 was USD 931 million.
The borescopes market is growing at a CAGR of 4.3% over the forecast period.
The application of the borescopes market general industry, automotive, aerospace, construction and other.
Asia-Pacific dominated the market for borescopes market and accounted for the largest revenue share.
The top companies that hold the market share in borescopes market are Olympus, Stanley, SKF, Vizaar, AIT.