The size of the global market for Blowing Agents is expected to reach US$ 2.5 billion by 2030, expanding at a compound annual growth rate (CAGR) of 6%.
Global blowing agents market accounted for a market revenue of USD 1.58 billion in the year 2019 and is projected to grow at a CAGR of more than 7.5 % over the forecast period. Blowing or spraying substances are substance which, at certain temperatures, easily decompose or vaporise to produce large amounts of gas or vapour. Chemical blowers are forms of organic and inorganic compounds which thermally decompose into gasses which do not interfere with the polymer matrix. Typically this is exothermic and permanent.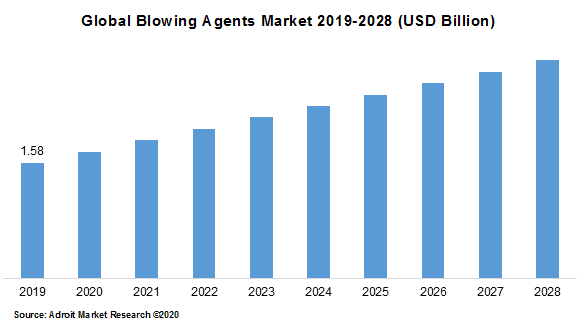 Required properties of a blowing agents include Low degradation reliability when processed, Great adherence to the material to achieve a strong polymer bulk dispersion, Maximum gas output at the polymer moisture temperature in a minimum time, A not too exothermic decomposition response, Price as little as it can. Inorganic blowers are primarily found in rubber manufacturing.
Blowing Agents Market Scope
| | |
| --- | --- |
| Metrics | Details |
| Base Year | 2022 |
| Historic Data | 2020-2021 |
| Forecast Period | 2022-2030 |
| Study Period | 2020-2030 |
| Forecast Unit | Value (USD) |
| Revenue forecast in 2030 | US$ 2.5 billion |
| Growth Rate | CAGR of 6 % during 2022-2030 |
| Segment Covered | Product Type, End Use Industry, Application,Region. |
| Regions Covered | North America, Europe, Asia Pacific, South America, Middle East and Africa |
| Key Players Profiled | global presence including DuPont, Arkema S.A., Honeywell International Inc., Solvay S.A., Foam Supplies, Inc., AkzoNobel NV, Haltermann GmbH, Linde AG, Americhem, and HARP International Ltd. |
Key Segment Of The Blowing Agents Market
Product Type, 2022-2030 (USD Million)
• Hydrochlorofluorocarbons
• Hydrofluorocarbons
• Hydrocarbons
• Others
Foam Type, 2022-2030 (USD Million)
• Polyurethane Foam
• Polystyrene Foam
• Phenolic Foam
• Others
Application, 2022-2030 (USD Million)
• Building And Construction
• Appliances
• Others
Regional Overview, 2022-2030 (USD Million)
North America
• US
• Canada
Europe
• Germany
• France
• UK
• Rest of Europe
Asia Pacific
• China
• India
• Japan
• Rest of Asia Pacific
South America
• Mexico
• Brazil
• Rest of South America
Middle East and South Africa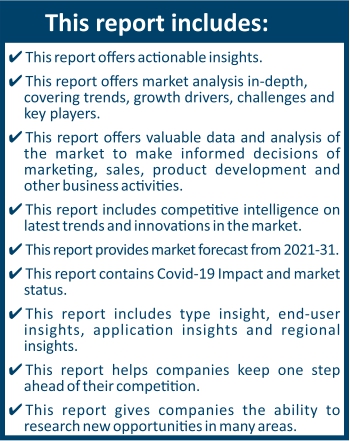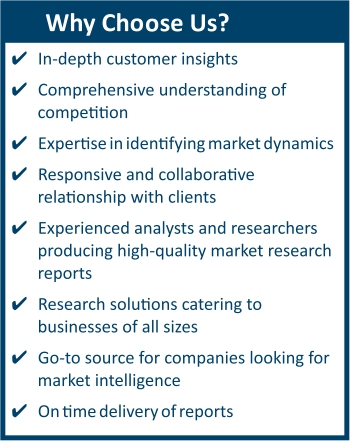 Frequently Asked Questions (FAQ) :
The global blowing agent market size is estimated to reach USD 2.01 billion, at a CAGR of 7.5% over the forecast period.
Asia Pacific currently dominates the blowing agents market and is likely to do so throughout the forecast period.
Packaging, Building and Construction, Bedding and Furniture, Automotive, Appliances, and Others
2020 is the base year calculated in the blowing agents market report.
Nouryon, DuPont, Honeywell International Inc., The Chemours Company., Solvay, Akzo Nobel N.V., BASF SE, Huntsman International LLC, 3M, Exxon Mobil Corporation, Arkema, CHEMSPEC, LTD., DAIKIN INDUSTRIES, Ltd., Dow., HCS Group, and others.
New technologies for new blowing agent types are allowing the blowing agents' demand to continue to expand. In fact, modern blowers would potentially offer fresh opportunities for the demand for blowing agents in the healthcare field. Another significant reason for the growth of the blowing agent industry is the extensive use of polyurethane foam for domestic cooling. Throughout the manufacturing cycle, polyurethane foams are used for the much-needed cooling insulation. The growing number of fruit and vegetables in cold storage indirectly continues to expand the blowing agents market. The explosive food demands in many parts of the world are linked to the explosive population.
In terms of type the global blowing agents market is segmented into type as hydrochlorofluorocarbons, hydrofluorocarbons, hydrocarbons, hydrofluoroolefins, and others. Similarly, in terms of application the market is segmented into packaging, automotive, building & construction, bedding & furniture, and others.
In terms of geography, the global blowing agents is segmented into North America, Europe, Asia Pacific, Central & South America, and Middle East & Africa. Asia Pacific is projected to lead the global market owing to advancement in the technology and presence of key industrial players coupled with economies of scale. However, recent pandemic is likely to change the market scenario over the forecast period.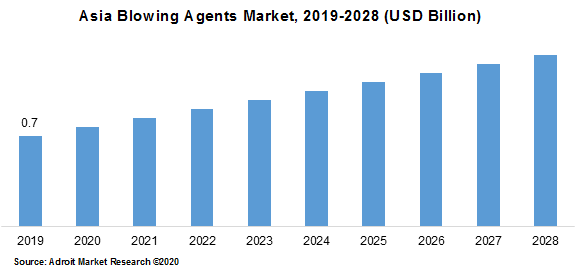 Key players include, Honeywell International Inc., Solvay SA, Arkema SA, Exxon Mobil Corporation, Linde plc, Daikin Industries, Ltd., Bioamber Inc., The Chemours Company, Haltermann Carless, Foam Supplies, Inc.