Impact of Covid-19
The COVID-19 epidemic had little impact on the bicycle brake cable industry. During the global health crisis, the bicycle market, on the other hand, saw significant growth. Since there has been an increase in consumer health consciousness and preference for personal modes of transportation, utilizing bicycles for short distances has become more popular. Furthermore, during the epidemic, the enforcement of rigorous standards such as social distance drove individuals to avoid meeting in gyms and travel through public transportation, which increased the demand for bicycles. Furthermore, because riding a bicycle saves money on gas and time spent stuck in traffic, many choose to ride it to work.
The global market for the Bicycle Brake Cable is anticipated to develop at a compound annual growth rate (CAGR) of 5.8% throughout the course of the forecast, to reach USD 48.6 Million by 2027.
The disc brake segment is likely to account for a sizable proportion of the market
Rim brake, drum brake, disc brake, coaster brake, drag brake, and band brake are the several types of bicycle brake components available on the market. Disc brakes are expected to account for a significant percentage of the market and to grow at a quick rate throughout the forecast period. Rim brakes are one of the most effective braking systems, which is why they've been frequently used for a long time. Because disc brakes are not attached to the rim, they operate even if the tyres are deformed, offering improved braking. These reasons have resulted in a huge growth in demand for these breaks in recent years. Drum brakes, on the other hand, are considered weather durable and are typically used in utilitarian bicycles. The drum brake system is activated by a cable connecting to the hand lever and is actuated when the lever is pulled. Because the braking power of drum brakes is proportional to their size, larger drum braking systems provide greater braking than smaller ones.
The road bike segment is likely to account for a sizable portion of the market
The global bicycle brake components market is segmented into road bikes, sports bikes, hybrid bikes, mountain bikes, and others. The road bike sector is likely to account for a sizable portion of the market. The need for road bikes is fast expanding as a result of the increased demand, which in turn stimulates the demand for bicycle brakes. Road bikes are lightweight and efficient, with drop handlebars and small tyres for smooth road riding. These bikes are not designed to carry high loads and are not appropriate for touring or commuting. The use of disc brakes, which increases tyre clearance and rolling efficiency of low-pressure tyres, is a prominent development in the road bike business. Cyclocross bikes are used in cyclocross races, which are short yet involve a lot of physical work. These bikes are similar to road cycles, but they are built to give good handling at modest speeds and effective braking in muddy terrains. Furthermore, mountain bikes have either a disc brake, a rim brake, or a coaster brake. Disc brakes are commonly found on bicycles in this category.
Asia Pacific region is expected to grow with highest revenue
Due to expanding population and the availability of specialty resources, countries such as Taiwan, China, and Japan are actively involved in international expansions. Furthermore, nations such as Japan and Taiwan are major bicycle makers, attracting a huge number of enterprises from the area. North America has the biggest value share in 2019, while Asia Pacific is predicted to grow at the fastest CAGR throughout the forecast period, followed by Latin America and the Middle East and Africa.
Bowden cable is a type of brake cable that is used on bicycles with cable-pull brakes. Front and rear braking are the two applications for bicycle brake wires. It is made up of two parts: an inner braided stainless-steel wire cable and an exterior cable casing. Brakes employ helical housing, which is made up of a tightly coiled helix of steel wire that is coated on both the inside and exterior with a plastic covering. The outside cable housing is polymer or plastic coated to protect the wire from corrosion and dust. The brakes transfer force by a combination of inner cable strain and brake housing compression. The cable tension is commonly controlled by an inline hollow bolt that shortens or lengthens the cable housing in relation to the permanent anchor point. The cable is tightened as the housing is lengthened, and it is lost when the housing is shortened. Bicycle brake cables must be oiled and greased on a regular basis to maintain a long life span and safety. Furthermore, flexibility is an important factor to consider when buying a bicycle brake cable to ensure good operation and longevity.
Because they reduce the force, decreasing the speed and bringing the cycle to a halt, bicycle brakes are one of the most apparent elements of a bicycle. Because of its light weight, strength, and corrosion resistance, aluminium is often used in braking system components such as rim brakes, duck brakes, disc brakes, coaster brakes, and drag brakes. A bicycle's brakes also feature a brake pedal, brake pads, rear brakes, and a hand lever. Bicycle brake component varies depending on the use, such as downhill or mountain bikes.
The market is predicted to increase because of traffic congestion, cheap maintenance costs, and popularity in cycling competitions throughout the world. However, the industry may be hampered by a large range of alternative travel options as well as adverse weather circumstances. Furthermore, government initiatives to expand cycling infrastructure, aftermarket sales of brake cables, and strong demand for electric bicycles can all serve as prospects for market expansion.
The governments of major nations are assisting in the development of bicycle infrastructure by providing shared services, which is expected to reduce demand for the product among the local people. Furthermore, countries such as the United States, France, India, and others have dedicated bike lanes. Various online bicycle booking platforms via mobile applications such as Bike, Uber, Yulu, and others are anticipated to fuel the rise of bicycle usage, which may also serve as an opportunity for the growth of the bicycle brake cable market.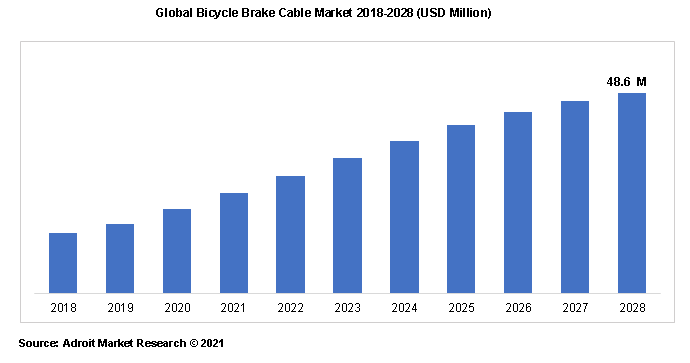 Some of the prominent players of this industry are Shimano, Jiangyin Gaosheng Metal Manufacturing Co. Ltd., Jiangyin Jiahua Ropes Co. Ltd., ALLIGATOR CABLE ENT. CO. LTD., Tay Young Industrial Co. Ltd., SRAM Corporation, Jagwire, Lexco Cable Manufacturers, A2Z DESIGN & DEVELOPMENT INC, and Dongguan Guofeng Manufacturing Co. Ltd. Etc.
Innovations in the Global Bicycle Brake Cable Market:
In September 2020, the City of Austin, the US and the State of Texas will cooperate with the Austin-based Capital Metropolitan Transportation Authority to begin the Austin BCycle bicycle share programme, which will involve the construction of a new bike station in the city. Furthermore, the UK government has proposed spending $2,000 million in May 2020 to expand cycling and pedestrian infrastructure.
Bicycle Brake Cable Market Scope
| | |
| --- | --- |
| Metrics | Details |
| Base Year | 2020 |
| Historic Data | 2018-2019 |
| Forecast Period | 2021-2027 |
| Study Period | 2017-2027 |
| Forecast Unit | Value (USD) |
| Revenue forecast in 2027 | USD 48.6 Million |
| Growth Rate | CAGR of 5.8 % during 2021-2027 |
| Segment Covered | Based on applications, Regions |
| Regions Covered | North America, Europe, Asia Pacific, Middle East and Africa, South America |
| Key Players Profiled | Maxway Cycles Co., Ltd, TEKTRO TECHNOLOGY CORP, SHIMANO INC, SRAM LLC, Gustav Magenwirth GmbH & Co. KG, Fibrax Limited, Hayes Performance Systems, TRP CYCLING COMPONENTS, Promax Components, and Galfer USA |
Segments of Bicycle Brake Cable Market
Brake Type Overview, 2018-2028 (USD Million)
Coaster Brake
Rim Brake
Band Brake
Disc Brake
Drag Brake
Drum Brake
Material Overview, 2018-2028 (USD Million)
Bicycle Applications Overview, 2018-2028 (USD Million)
Road Bikes
Hybrid Bikes
Mountain Bikes
Sports Bikes
Others
Region Overview, 2018-2028 (USD Million)
Europe

UK
Germany
France
Spain
Rest of Europe

Asia-Pacific

India
China
Japan
Australia
South Korea
Rest of Asia-Pacific

Middle East & Africa

Turkey
Saudi Arabia
UAE
Rest of the Middle East & Africa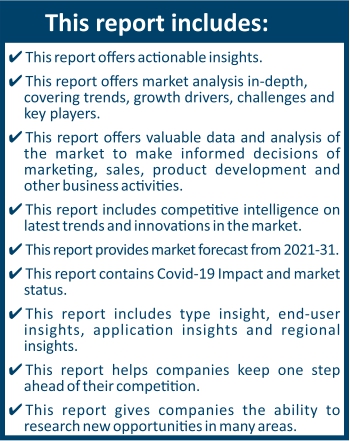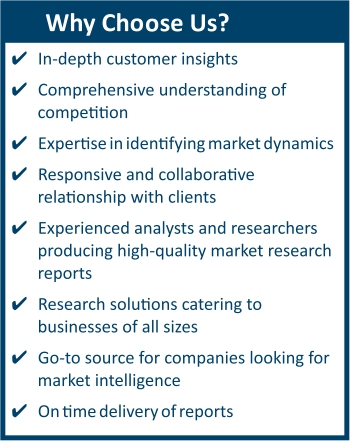 Frequently Asked Questions (FAQ) :
The global bicycle brake cable market size is expected to reach USD 48.6 million by 2028.
The bicycle brake cable market is growing at a CAGR of 5.8% over the forecast period.
The application of the bicycle brake cable market are Road Bikes, Hybrid Bikes, Mountain Bikes, Sports Bikes & others.
Asia Pacific dominated the market for bicycle brake cable market and accounted for the largest revenue share.
The top companies that hold the market share in bicycle brake cable market are Shimano, Jiangyin Gaosheng Metal Manufacturing Co. Ltd., Jiangyin Jiahua Ropes Co. Ltd., ALLIGATOR CABLE ENT. CO. LTD., Tay Young Industrial Co. Ltd., SRAM Corporation, Jagwire, Lexco Cable Manufacturers.