Owing to benefits such as packaging of different items such as food and beverages, also keep food hot in the airline when the Aeroplan is in the air with less degree of temperature, keeping food protected from the outside environment, harmless to the human body, strong ductility, and large packaging surface area.
The growth in airlines and the increasing number of presagers using airlines to travel from one place to another require good hospitality and required quality of food matures in passenger satisfaction.
The aluminum foil lunch box's composition offers a number of benefits, including lightweight, airtightness, and superior covering. The lunch box's modest weight makes it easier to use and transport. The food's quality can be maintained through airtightness, and installing proper coverage is easy. These variables work together to drive the worldwide freight software market's explosive expansion, resulting in a total increase of USD XXX billion by 2029 and a yearly growth rate of XXX% for the forecast period.
The lunch box made of aluminum foil is a food container that is safe, recyclable, and beneficial to the environment. It is now frequently employed in the supply of food for large-scale events and for usage in aeroplanes. Aluminum foil is a very important raw material for lunchbox materials used in aviation.
Aluminum foil lunch boxes are used in a variety of contexts, including the sale of airline meals, bakery food, and the packing of completed food in the takeout business, including roast chicken in supermarkets. In reality, aluminum foil lunch boxes have taken over as the favorite meal utensil for heads of states, dating back to the APEC summit in Shanghai.
However, factors such as It is low intensity, easily ripped, and not suitable for packing products. There is a great risk of the material breaking when folded and creating perforations when it is folded is becoming restraining the market growth.
The market for aviation aluminum foil lunch boxes is dominated by the following businesses. Novelis, Symetal, Pactiv Evergreen, Trinidad Benham, Hulamin, Penny Platr, Handi-foil Corporation, Contital, Nagreeka Indcon Products, and Prestige Packing Industry are just a few of the companies in the industry.
Segment Analysis
Wrinkle-free aluminum Segment
The global Aviation Aluminum Lunch Box market is classified into wrinkled and wrinkled free lunch boxes. Among these, the wrinkle-free lunch box is dominating the market. With the help of specialized machinery and moulds, aluminum foil for wrinkle-free lunch boxes is pressed and moulded in a totally automatic process, and its outer layer is given a high-temperature coating in order to keep the foil wrinkle-free for as long as possible. It is possible to bake, grill, and prepare meals with the wrinkle-free lunchbox, as well as deliver meals in the box to your recipients.
Material Segment
When used as a packaging material, aluminum foil's exceptional barrier properties can effectively block light, water, and air, preserving or extending food's shelf life. Aluminum foil is also hygienic and environmentally friendly. Lunch boxes made of aluminum foil made from alloys 8011 or 3003 are typically created by stamping the foil once using molds and punches. recycled substance. Due to its outstanding heat transfer capabilities, aluminum foil is the perfect material for quick heating and short journeys.
Asia Pacific is dominating the market
Sales are expected to be boosted over the projection period by increased product demand from the packaging industry. For instance, the board of SRF Limited in India authorized the construction of an aluminum box manufacturing factory at Jaitapur, Indore, for INR 425 crore (about USD 5.60 billion), in January 2022. The plant will supply the food and beverage industries with packaging for both home and foreign markets.
Over the course of the projection period, North America's revenue growth is expected to expand at a CAGR of 5.4%. The increased attention being paid to the production of EV batteries is predicted to help the market expand.
Covid-19 Impact & Market Status
The covid-19 pandemic has had a negative influence on industries all over the world and has particularly hurt the aviation sector, which has slowed the expansion of the market for aviation aluminum lunch boxes. The COVID-19 pandemic had an effect on the world aluminum lunch box market because it caused a suspension of mobility and mobility restrictions for both domestic and foreign travel. The global aviation aluminum lunch box industry is growing, meanwhile, and is anticipated to continue growing in the coming years as lockout regulations are eased.
This report on the global large-based business market for aviation aluminum lunch boxes is an in-depth analysis of both the present situation and the market's future.
Latest Innovations in the Global Aviation Aluminum Foil Lunch Box Market: a Snapshot
• As one of the world's largest producers of primary aluminum and aluminum foil, with an annual production of over 4 million tonnes, China is the world's largest producer of aluminum foil and primary aluminum in the world. In the food industry, aluminum foil is produced by a large number of companies, numbering in the hundreds.
Aviation Aluminum Foil Lunch Box Market Scope
| | |
| --- | --- |
| Metrics | Details |
| Base Year | 2021 |
| Historic Data | 2019-2020 |
| Forecast Period | 2022-2029 |
| Study Period | 2019-2029 |
| Forecast Unit | Value (USD) |
| Segment Covered | Application, Location, End-User, Regions |
| Regions Covered | North America, Europe, Asia Pacific, South America, Middle East and Africa |
| Key Players Profiled | Novelis, Symetal, Pactiv Evergreen, Trinidad Benham, Hulamin, Penny Platr, Handi-foil Corporation, Contital, Nagreeka Indcon Products, and Prestige Packing Industry |
Key Segments of the Global Aviation Aluminum Foil Lunch Box Market
Type Overview, 2019-2029 (USD Billion)
• Wrinkled Containers
• Wrinkle-Free Containers
Application Overview, 2019-2029 (USD Billion)
• First Class
• Business Class
• Economy Class
Material Overview, 2019-2029 (USD Billion)
• 8006 Aluminium Foil
• 5052 Aluminium Foil
• 8011 Aluminium Foil
• 3003 Aluminium Foil
Regional Overview, 2019-2029 (USD Billion)
North America
• U.S
• Canada
Europe
• Germany
• France
• UK
• Rest of Europe
Asia Pacific
• China
• India
• Japan
• Rest of Asia Pacific
South America
• Mexico
• Brazil
• Rest of South America
Middle East and South Africa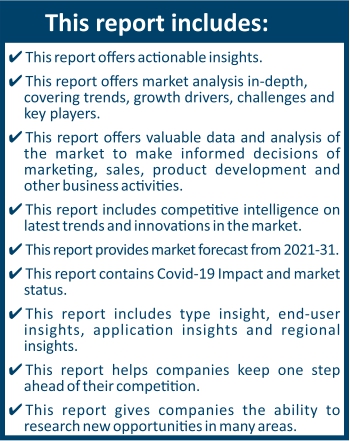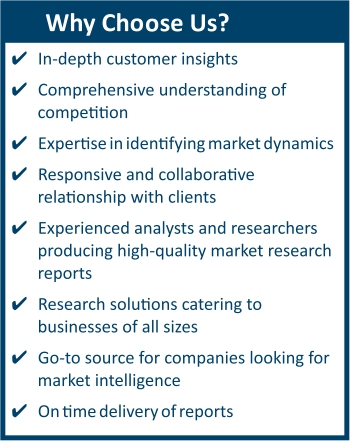 Frequently Asked Questions (FAQ) :
The global Aviation Aluminum Foil Lunch Box market size is expected to reach USD XXX billion in 2029.
The Aviation Aluminum Foil Lunch Box market is estimated to grow at a CAGR of XXX%
Key companies covered in the Aviation Aluminum Foil Lunch Box market are Novelis, Symetal, Pactiv Evergreen, Trinidad Benham, Hulamin, Penny Platr, Handi-foil Corporation, Contital, Nagreeka Indcon Products, and Prestige Packing Industry