Increased automotive technology awareness, rising demand for advanced driver assistance systems (ADAS), and stringent government laws pertaining to traffic safety are the main drivers propelling market expansion. Another significant element driving the expansion of this market is the rising popularity of automated or semi-automatic driving. Additionally, the market for vehicle 360° around view monitoring systems has been significantly impacted by the growing use of cutting-edge technologies in automobiles, such as ultrasonic sensors, cameras, and radar.
The Automotive 360° Around View Monitoring (AVM) System Market is required as it offers a comprehensive view of the vehicle's surroundings and aids in preventing blind spots when reversing. Additionally, it recognises barriers and warns drivers, which aids in preventing collisions. The device helps with precise parking and lowers the chance of small accidents or scrapes from human error. This system is a crucial feature of cars because it is also utilised for numerous applications including lane departure warning systems, road sign recognition, theft prevention, etc.
Technology is known as the Automotive 360° Around View Monitoring (AVM) System aids in giving the driver a bird's eye view of the cars and trucks around them. Four cameras that are positioned around the vehicle are used by the system to capture and display an image from every aspect, giving a 360-degree broad angle of the surrounding area. By doing so, the motorist can avoid collisions by spotting items in their blind areas. The system also provides features like lane keep assist and parking assistance.
The market for automotive 360-degree around-view monitoring (AVM) systems is anticipated to develop at a CAGR of 21.3% from 2021 to 2031, from a value of USD 8.17 billion in 2021 to USD 27.71 billion in 2031.
The demand for luxury vehicles in developing nations like India, China, and Brazil, as well as tightening safety requirements and rising disposable income, are all factors contributing to the market's expansion. A few other factors influencing the market's expansion include the expanding inclination toward autonomous vehicles, as well as the increased demand for improved vehicle safety features and consumer desire.
A significant obstacle for this industry is the high cost of the car's 360-degree around-view monitoring system. Additionally, a barrier to the market's expansion is the absence of quality and dependability standards. Its expansion possibilities may also be hampered by difficult installation procedures and low client knowledge of these systems. However, chances for expansion are likely to be bolstered by increased consumer preference for premium vehicles and technical advancements in the automotive industry.
Magna International Inc., Robert Bosch GmbH, Harman International Industries Inc., Mitsubishi Electric Corp., Continental AG, Delphi Technologies PLC, Valeo S.A., Aptiv PLC, Denso Corporation, SAMSUNG ELECTRONICS CO., LTD. are the leading companies in the global automotive 360-degree around view monitoring (AVM) system market. To increase their market share, these businesses have used a variety of tactics, including new product introductions and alliances.
Segment Analysis
The 3D Segment emerged as the Most Lucrative Type
The market is divided into 2D and 3D segments based on the kind. Due to its advantages over 2D systems, such as greater accuracy and a wider field of vision, the 3D sector is anticipated to have a larger part of the global automotive 360° around view monitoring (AVM) system market. The capacity of 3D systems to interact with cutting-edge driver assistance systems is another reason for boosting demand for them (ADAS).
The Most Prominent Application is the Passenger Vehicle Segment
The market is divided into two categories based on application: passenger vehicles and commercial vehicles. The Automotive 360° Around View Monitoring (AVM) System Market is expected to be dominated by the Passenger Vehicle segment because of increased safety standards being implemented by governments in developed nations and rising disposable income in emerging nations.
The North American Region to render Ample Financing Opportunities
Due to the high level of consumer awareness regarding safety features and the dominance of major players like Magna International Inc., Robert Bosch GmbH, and Harman International Industries Inc. in the market, North America currently accounts for a significant portion of the global automotive 360° around view monitoring (AVM) system market. Additionally, the market is anticipated to grow during the forecast period due to the higher adoption of advanced driver assistance systems in this region.
COVID-19 Impact and Market Status
The COVID-19 pandemic's global expansion has had a significant impact on the automotive sector. Due to strict government rules implemented in numerous countries to stop the virus's spread, automotive manufacturers have been experiencing substantial production and supply chain interruption. In 2020, the Automotive 360-degree Around View Monitoring (AVM) System Market will likely experience a decline as a result of this disruption. Nonetheless, it is anticipated that there will be a steady rebound in the automotive sector in 2021, leading to an increase in demand for AVM systems as well, as lockdown measures start to loosen up in various parts of the world and new car demand increases. The expansion of the market will also be aided by increasing safety requirements that will encourage vehicle innovation.
Recent Developments in the Automotive 360° Around View Monitoring (AVM) System Market
• Mid-Range 360° Surround View System, a new product from Bosch introduced in 2019, aims to increase vehicle safety. In order to detect other objects or vehicles in real-time, Valeo has also introduced its vision 180 scanning system for passenger cars based on an around-view monitor system.
• A cutting-edge 360° Around View Monitoring system with capabilities including night vision and object detection was introduced by Bosch Automotive Steering in 2020. This device provides better nighttime driving visibility and is anticipated to grow the company's customer base in the automotive AVM sector.
• The new ContiGuard Vision, an intelligent camera module with numerous safety features like collision avoidance, lane departure warning, and traffic sign recognition, was introduced by Continental AG in 2021. To provide a wider field of vision, this module has 5 cameras and 4 sensors.
• Denso Corporation, based in Japan, demonstrated their 360-degree monitoring system for driverless vehicles successfully in 2021. This system employs four cameras that are mounted on the car's roof and bumper to provide real-time views from all angles and enable self-driving cars to make decisions.
RRFB Pedestrian Crosswalk System Market Scope
| | |
| --- | --- |
| Metrics | Details |
| Base Year | 2022 |
| Historic Data | 2020-2021 |
| Forecast Period | 2022-2031 |
| Study Period | 2020-2031 |
| Forecast Unit | Value (USD) |
| Revenue forecast in 2031 | USD 27.71 billion |
| Growth Rate | CAGR of 21.3% during 2021-2031 |
| Segment Covered | Type, Application, Regions |
| Regions Covered | North America, Europe, Asia Pacific, South America, Middle East and Africa |
| Key Players Profiled | Magna International Inc., Robert Bosch GmbH, Harman International Industries Inc., Mitsubishi Electric Corp., Continental AG, Delphi Technologies PLC, Valeo S.A., Aptiv PLC, Denso Corporation, SAMSUNG ELECTRONICS CO., LTD. |
Key Segments of the Automotive 360° Around View Monitoring (AVM) System Market
Type Overview, 2021-2031 (USD Billion)
• 2D
• 3D
Application Overview, 2021-2031 (USD Billion)
• Passenger Car
• Commercial Vehicle
Regional Overview, 2021-2031 (USD Billion)
North America
• U.S
• Canada
Europe
• Germany
• France
• UK
• Rest of Europe
Asia Pacific
• China
• India
• Japan
• Rest of Asia Pacific
South America
• Mexico
• Brazil
• Rest of South America
• Middle East and South Africa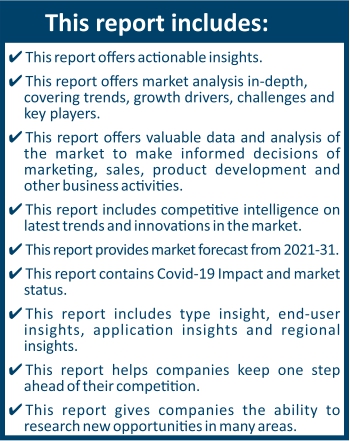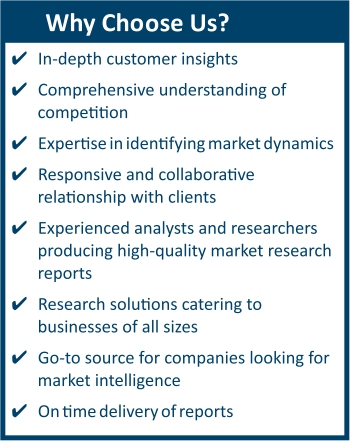 Frequently Asked Questions (FAQ) :
Automotive 360° Around View Monitoring (AVM) System Market is projected to reach USD 27.71 billion by 2031, growing at a CAGR of 21.3