The ongoing digitization trend and the explosive growth of the electronics and semiconductor manufacturing industries are predicted to present a wealth of opportunities for market participants.
The value of the Assembly Automation market is projected to grow to US$ 94580 million with an estimated CAGR of 8.6% by 2028
COVID-19 impact and market status
Assembly automation has been negatively impacted by the COVID-19 epidemic. The industry is facing difficulties in its manufacturing and supply chain, such as providing goods to customers in a timely manner and addressing sporadic demand for goods, which has an impact on product demand. The pandemic-related temporary shutdowns of the automotive and 3C industries also reduced the demand for products.
The robot automation equipment segment is likely to grow at a faster pace
Robot automation equipment is used to automate operations that are risky, unpleasant, or impractical for people to complete. They can handle materials and be used for welding, fabrication, painting, and handling. Equipment for robot automation aids in improving output quality and efficiency. Robots are used to accomplish jobs using robot automation equipment, a sort of assembly automation. A sort of automation equipment called a central control system aids in managing and keeping an eye on the overall automation of the assembly process. It is made up of different input/output devices and a computer controller. The factory's sensors transmit signals to the controller, which analyses the information and then sends commands to actuators (devices that activate equipment or other components) to keep the desired production condition.
The 3C industry segment is accounted for highest market share
During the anticipated period, growth in this market is anticipated to be fuelled by the rising demand from numerous end-use industries. When it comes to the product, the robot automation kind of assembly automation incorporates additional machinery like pick and place machines, laser tracker systems, etc. Component rework during assembly is nearly difficult. Robots are playing a significant role in lowering labour costs without sacrificing quality or efficiency as mix-model production and sophisticated components are increasingly utilised in today's products. Automobile, computer, and other electronic product manufacturing heavily utilises assembly automation.
North American region is accounted for the highest market share
The rising demand for autos and the growing use of robotics in a variety of industries are two factors that have contributed to the rise in the North American area. During the projected period, North American assembly automation is anticipated to be dominated by the U.S. Southern Europe The market is being driven by nations like Brazil, Mexico, and Argentina, where the automobile and electronics sectors are expanding. A further factor driving this market's expansion in Europe is the rising need for labor-saving machinery. Major automotive OEMs are present in nations like Germany, France, and Italy, which explains this. The market for assembly automation in Europe is expected to expand during the forecast period, driven in part by the rising demand for electric vehicles.
A dedicated system using automated and mechanised devices for creating goods and carrying out specific tasks in an assembly line is known as an assembly automation system. Its fundamental purpose is a methodical approach to manufacturing that is regulated partially by automation and partially by people. To do this, an automated assembly system carries out a sequence of automated procedures to assemble several parts into a single unit that can be employed as a final product or subassembly. The addition of standard components or parts to goods in a predetermined order along what are known as assembly lines is typically done using automated machines.
The Global Assembly Automation Market is predicted to expand at a high CAGR of 6.5 percent from USD 16.2 billion in 2022 to USD 23.5 billion by 2029.
Typically, automated equipment is used to create items where standard parts or components are inserted in a predetermined order along what is known as an assembly line. All use automated assembly systems as a crucial component of their processes. The flexibility to perform various tasks to satisfy the demands of a manufacturing process, labour savings, consistency of input and output, increased reliability, and profitability through higher production rates are some of the benefits of an assembly process over a standard automation system.
Assembly automation systems have several distinctive qualities, such as the capacity to reliably conduct a variety of tasks in order to satisfy particular industrial requirements. Utilizing robots with cameras for quality assurance and certification, assembly automation systems can increase production and mistake detection capability. Additionally, there has been an increasing change in the industrial sector's emphasis toward worker safety, which has increased demand for assembly automation systems that are trustworthy and safe. The creation of integrated, multi-functional control systems that are scalable and modular further supports this.
The initial cost of assembly automation systems is relatively high, industrial automation systems are becoming more complicated, and there is a shortage of skilled workers, among other factors, which are limiting market growth. The market expansion for assembly automation systems is being significantly hampered by these constraints. Even yet, there are a number of important factors that promote market expansion, including the ongoing digitization trend and the industry's explosive increase in semiconductor and electronics production.
In many technological organisations, industrial sectors, medical research, clinical businesses, etc., automated assembly systems play a crucial role in the process. Labor savings, uniformity of input and output, the capacity to perform numerous tasks to fulfil manufacturing process demands, improved reliability, and profitability through increased production rate are some benefits of assembly process over typical automation systems. Automated assembly is becoming more versatile, efficient, and quick than ever thanks to developments in industrial automation technology like artificial intelligence, machine vision, complicated robotics, and other controls.
Among the key players driving the assembly automation systems market include ABB Ltd., Yaskawa Electric Corporation, Koops Inc., Rockwell Automation, Inc., Kuka, ATS Automation, RNA Automation Limited, NuTec Tooling Systems, Inc., Hanwha Group, HIRATA Corporation, ThyssenKrupp, Bastian Solutions, Inc., FANUC CORPORATION, Eclipse Automation Inc., among others.
Latest innovation in the global Assembly automation market: a snapshot
The two depaneling machines SAR-1700 and SAR-1300-Mono-Smart, which provide huge installations for detaching enormous complete long panels or PCBs, were presented by SCHUNK Electronic Solutions in 2017.
ABB and Kawasaki established their partnership in 2017 with the goal of fostering the advantages of collaboration through knowledge sharing and robot automation.
Assembly Automation Market Scope
| | |
| --- | --- |
| Metrics | Details |
| Base Year | 2020 |
| Historic Data | 2018-2019 |
| Forecast Period | 2021-2028 |
| Study Period | 2018-2028 |
| Forecast Unit | Value (USD) |
| Revenue forecast in 2028 | USD 23.5 billion |
| Growth Rate | CAGR of 6.5 % during 2021-2028 |
| Segment Covered | Type, Application, Regions |
| Regions Covered | North America, Europe, Asia Pacific, Middle East and Africa, South America |
| Key Players Profiled | ABB Ltd., Yaskawa Electric Corporation, Koops Inc., Rockwell Automation, Inc., Kuka, ATS Automation, RNA Automation Limited, NuTec Tooling Systems, Inc., Hanwha Group, HIRATA Corporation, ThyssenKrupp, Bastian Solutions, Inc., FANUC CORPORATION, Eclipse Automation Inc., among others. |
Key Segments of the Global Assembly automation market
Type Overview, 2022-2029 (USD Billion)
Robot Automation Equipment
Other Automation Equipment
Central Control System
Application Overview, 2022-2029 (USD Billion)
Automobile
3C Industry
Others
Regional Overview, 2022-2029 (USD Billion)
North America
Europe
Germany
France
UK
Rest of Europe
Asia Pacific
China
India
Japan
Rest of Asia Pacific
South America
Mexico
Brazil
Rest of South America
Middle East and South Africa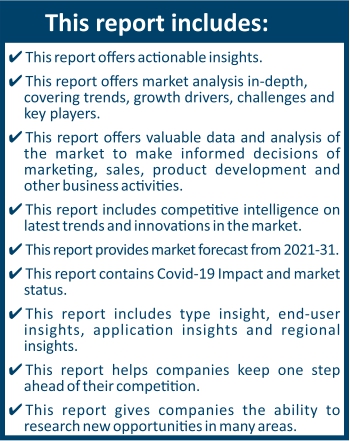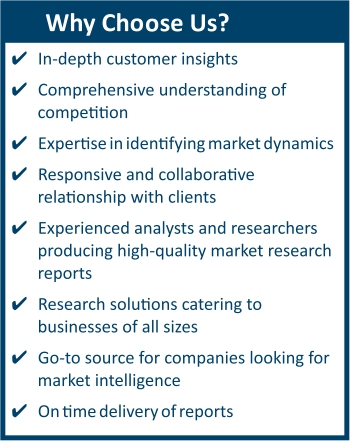 Frequently Asked Questions (FAQ) :
The Assembly Automation market is growing at a CAGR of 6.5% over the forecast period.
The top companies that hold the market share are ABB Ltd., Yaskawa Electric Corporation, Koops Inc., Rockwell Automation, Inc., Kuka, ATS Automation, RNA Automation Limited, NuTec Tooling Systems, Inc., Hanwha Group, HIRATA Corporation, ThyssenKrupp, Bastian Solutions, Inc., FANUC CORPORATION, Eclipse Automation Inc., among others
The North America region has a comparatively higher market stake in the Assembly Automation market