There are several factors driving the apron bus market. The first is the rising popularity of flying. This has led to an increase in the number of airports and the need for more efficient ground transportation solutions. Apron buses provide a convenient and cost-effective way to transport passengers and equipment between terminals and aircraft.
The market is also being driven by the increased emphasis on security and safety at airports. Apron buses are equipped with advanced safety features such as CCTV cameras, fire extinguishers, and seat belts that make them safer than traditional buses. Finally, the increasing adoption of new technologies is also driving the market. Airlines are increasingly using apron buses equipped with GPS tracking systems to monitor their fleet and improve efficiency.
There are a number of reasons why the market for aprons at airports is growing. The first is that air travel is increasing globally.
This growth in air travel is driven by a number of factors, including the growth of the middle class in developing countries and the continued globalization of businesses. As more people and businesses rely on air travel, the demand for airport infrastructure will continue to grow. Another reason for the growth of the airport apron market is the increased focus on safety and security. In the wake of terrorist attacks and other security threats, airports have been investing heavily in upgrading their infrastructure to improve safety and security. This has led to an increase in the demand for aprons, as they provide a safe and secure area for aircraft to park and allows for better control of passenger movements.
Investing in the Market for Apron Buses has a lot of benefits. Several of these benefits include:
1. The market is growing at a rapid pace and is expected to continue doing so in the next five years. This will provide investors with good returns on their investments.
2. Emerging markets like those in the Asia-Pacific region and South America have enormous development potential. In the upcoming years, there will likely be a major rise in aviation traffic in these areas.
3. The market is quite fragmented with many small and medium-sized players. This provides investors with good opportunities to invest in companies with high growth potential.
4. There are many well-established companies operating in this market which have a strong brand presence. These companies have good financials and offer investors stability and security.
An apron bus is a vehicle used to transport passengers and their luggage from an airport terminal to an aircraft. Apron buses typically have a low floor and a rear door that opens directly onto the aircraft's boarding ramp. Apron buses are used at both domestic and international airports. They are typically used to transfer passengers from the terminal to the aircraft at domestic airports. They may also be used to move travellers between terminals at large airports. Apron buses come in both electric and fuel-powered versions. Electric apron buses are powered by batteries, while fuel-powered apron buses run on gasoline or diesel fuel.
According to a recent analysis, the size of the global apron bus market is anticipated to reach USD 1.42 billion by 2031, expanding at a CAGR of 3.2% during the projected period.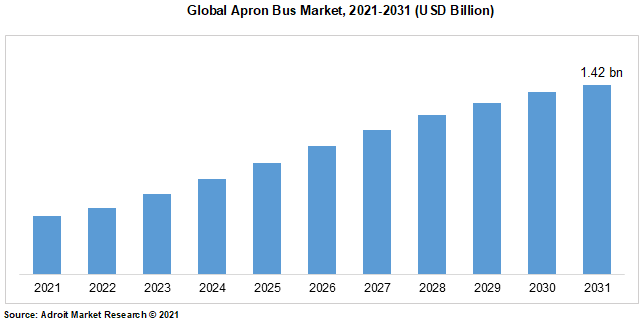 The industry is fueled by the expanding demand for airport infrastructure improvements and the increase in international air travel. However, the high cost of electric apron buses and the lack of standardization across regions are restraining the market growth.
There are several restraining factors that are impacting the apron bus market. Firstly, the high cost of electric apron buses is preventing their widespread adoption. Electric apron buses can cost up to twice as much as their diesel-powered counterparts, making them prohibitively expensive for many airports.
Secondly, the lack of charging infrastructure presents a major challenge for electric apron bus fleets. Airports would need to invest in costly chargers and make other infrastructure changes in order to accommodate electric apron buses. Thirdly, electric apron buses have a shorter range than diesel-powered models, which limits their utility for some applications. Finally, the global market for apron buses is still relatively small and fragmented, with no clear leader emerging.
Due to the absence of consolidation, it could be challenging for new competitors to establish a presence in the market. However, the industry will undoubtedly grow in the future due to the rising demand. The expansion of the aviation industry is a primary driver of the world market for apron buses.
Daimler AG, Volkswagen Group, and Toyota Motor Corporation are the major players in the industry. To meet the rising demand for apron buses from airports throughout the world, it is anticipated that these businesses would make significant investments in research and development. To satisfy the rising demand, these businesses are likewise concentrating on increasing their manufacturing capabilities.
Segment Analysis
The market is dominated by the electric apron bus category.
Due to their low emissions and cheap operating costs, electric apron buses are gaining popularity. These buses are also well-suited for airports that are expanding their operations, as they can be quickly recharged between flights. As a result, we expect the electric apron bus segment to grow at the fastest rate during the forecast period.
International Aiport Segment segment segment to be on top of the market
The international airport segment is estimated to grow at the highest CAGR from 2021 to 2031 due to factors such as increasing air traffic, expanding airport capacities, and a rise in the number of low-cost carriers operating international routes.
North America to dominate the market
North America is estimated to be the largest market for apron buses due to well-established airport infrastructure and favourable government regulations regarding aircraft parking and ground handling operations in this region. Asia Pacific is projected to be the fastest-growing market due to rapid economic growth leading to an increase in air travel in countries such as China, India, and Japan.
Covid-19 Impact & Market Status
The COVID-19 outbreak has had a significant impact on the apron bus market. The outbreak of the pandemic has led to a decline in air travel and airport operations, which in turn has negatively impacted the demand for apron buses. However, with the gradual resumption of airport operations and air travel, the market is anticipated to recover in the coming years.
Latest Innovations in the Global Apron Bus Market: A Snapshot
In June 2019, Airbus Group completed the transaction for the acquisition of Bombardier's Commercial Aircraft business. With this acquisition, Airbus will gain two new families of single-aisle aircraft - the CS100 and CS300 - which will be a perfect complement to its existing A320 Family. This will further strengthen Airbus' position as the leader in commercial aviation.
Singapore Airlines received the first 787-10 Dreamliner from Boeing in July 2019. The Boeing 787-10 is the newest and longest member of the super-efficient 787 families. With its unique combination of range, fuel efficiency and payload, the 787-10 Dreamliner is capable of flying routes never before possible in a twin-aisle aeroplane.
Apron Bus Market Scope
| | |
| --- | --- |
| Metrics | Details |
| Base Year | 2022 |
| Historic Data | 2020-2021 |
| Forecast Period | 2022-2031 |
| Study Period | 2020-2031 |
| Forecast Unit | Value (USD) |
| Revenue forecast in 2031 | USD 1.42 billion |
| Growth Rate | CAGR of 3.2% during 2021-2031 |
| Segment Covered | Type, Application, Regions |
| Regions Covered | North America, Europe, Asia Pacific, South America, Middle East and Africa |
| Key Players Profiled | apron buses. Daimler AG, Volkswagen Group, and Toyota Motor Corporation |
Key Segment of Global Apron Bus Market
By Type Overview 2021-2031, (USD Billion)
By Application Overview 2021-2031, (USD Billion)
Domestic Airport

International Airport
By Region Overview 2021-2031, (USD Billion)
North America
Asia Pacific
China

India

Japan

Rest of Asia Pacific
South America
Mexico

Brazil

Rest of North America
Europe
Germany

France

UK

Rest of Europe
Middle East and Africa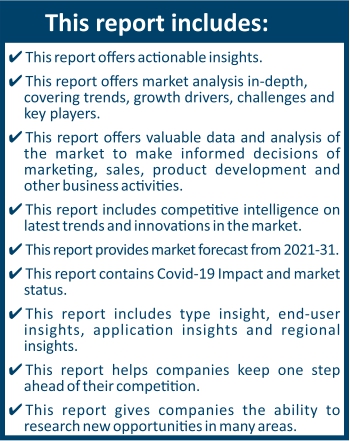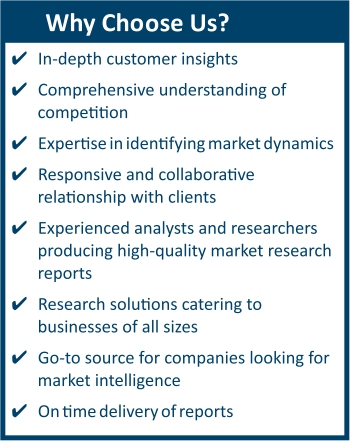 Frequently Asked Questions (FAQ) :
The global Apron Bus market size projected to reach USD 1.42 billion by 2031.