Due to advantages like this box's ability to turn any TV into a smart TV with a variety of functions. They have a wide variety of applications, including Hulu, Amazon Prime, Disney+, Netflix, and Hulu. The demand has increased globally as a result of their commercial and domestic applications.
The deployment of new technology and consumer demand for streaming services have expanded the appeal of android TV boxes.
an increase in the demand for smart TVs as well as the popularity of Android TV Boxes as a less expensive alternative to traditional smart TVs. The availability of 4K material, which is better suited for larger screens like those seen on Android TV Boxes, is increasing.
The benefit of Android-powered TV boxes over genuine Android TV devices is that they are frequently substantially less expensive. There are some pricey TV boxes that run on Android TV, so this isn't always the case. These reasons together have a booming rise in the worldwide Android TV Box market, ensuring a growth of USD 20,542 billion by 2029 with a yearly growth rate of 24.8% during the projection period.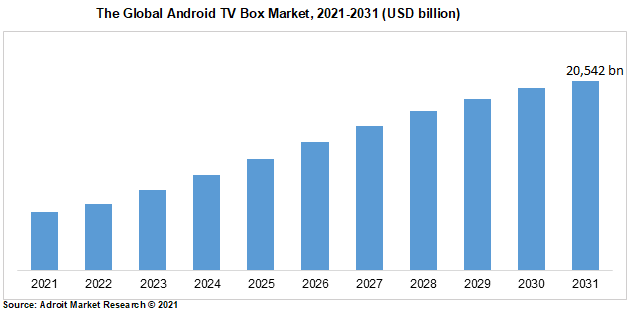 To stream the streaming services that are only accessible online and on mobile devices, Android TV Box is a streaming device that may be hooked into the TV. On the Android TV operating system, they function. mobile electronics, including laptops, tablets, and phones. They can plug into a TV either as a set-top box or a dongle.
The factors such as cord cutting, which is becoming more and more popular as consumers switch from traditional cable TV to streaming services that are available through Android TV Boxes. the popularity of voice search, which makes it simpler to access content on Android TV Boxes using only your voice, thanks to gadgets like the Google Home Mini. Market for Android TV boxes continues to innovate, with new devices sporting ever-more potent technology and cutting-edge capabilities.
The global android TV Box market may expand as a result of a variety of things. Market expansion may be hindered by restraints such as the expensive cost of these TV boxes. Additionally, expensive OTT platforms, video games, or other subscription-based apps may deter users from purchasing such services, which is anticipated to lower the market's demand for new-generation TV boxes.
The major players in global Android TV Box market are Amazon, HUAWEI, ZTE, Akyworth, NVIDIA, Xiaomi, SkyStreamX, Zidoo, Dolamee, and Matricom.
Segment Analysis
Type Segment
The global Android TV Box market is classified into 1080P and 4K. Videos having a minimum resolution of 720p and a minimum resolution of 1080i are referred to as high-definition (HD) videos. The visual quality will be better the higher the definition. In general, HDTVs can display about 4,000 pixels in each of the available lines on an HDTV screen compared to 2,000 pixels on a standard definition TV set because they have four times as much data as SD TVs.
Ultra-High Definition (UHD), or a resolution of 4,096 x 2,160 pixels, is referred to as 4K. Compared to full HD (FHD), UHD offers twice the horizontal and vertical resolution, which enhances image quality. Utilizing a 4K TV offers an improved watching experience with significantly higher image clarity, which is its main benefit.
Application Segment
The global Android TV Box market is classified into Home and Commercial. With more than 60.0% of the total revenue generated on the global Android TV box market in 2019, the commercial application segment led. The expansion can be ascribed to an increase in demand from malls and smart theatres, where patrons enjoy movies on big screens with surround sound. Additionally, these boxes give the best entertainment experience in hotels and restaurants since they make it simple to access thousands of apps that let users peruse movie night menus and do topic- or genre-specific content searches. The projected period is expected to see considerable growth in the home application segment due to the use of 4K-compatible set-top boxes (STB) and premium content services worldwide, including
Asia Pacific is dominating the market
In 2019, the Asia Pacific region dominated the global market, and this trend is anticipated to be true during the forecast period. This is explained by the increased use of high-speed internet services, rising disposable money, and rising millennial popularity of online entertainment. China has become a significant manufacturing base for international companies looking for cheap labor and raw materials. As a result, it draws a lot of interest from overseas investors searching for possible business opportunities in this quickly changing market sector. Over the next eight years, North America is expected to experience consistent growth as a result of rising customer preference for subscription video-on-demand (SVoD) services like Netflix Inc., HBO Now Inc., Star TV Network Limited, etc., and rising young generation adoption of digital media.
Covid-19 Impact & Market Status
Globally, the COVID-19 pandemic's effects are already being felt; due to disruptions, the market for android TV boxes is particularly affected. In 2020, COVID-19 had a negative impact on a number of marketplaces. Several countries went into lockdown. There are challenges in many different industries due to the quick epidemic. Numerous restrictions brought on by the epidemic had a negative influence on various markets. As physical stores were closed as a result of worldwide restrictions on distribution and supply networks, sales decreased. The pandemic caused an increase in the internet TV show and documentary watching and video game play.
Latest Innovations in the Global Android TV Box Market Snapshot
• Artificial intelligence is being integrated more and more since it has improved the pitcher quality of TV manufacturers, who also combine AI with audio technology to produce better results.
• Android TV boxes are now available with OTT, gaming, and music applications. For these programmers to function smoothly for the users, powerful CPUs are needed. 
Android TV Box Market Scope
| | |
| --- | --- |
| Metrics | Details |
| Base Year | 2022 |
| Historic Data | 2021-2022 |
| Forecast Period | 2022-2031 |
| Study Period | 2021-2031 |
| Forecast Unit | Value (USD) |
| Revenue forecast in 2031 | USD 20,542 billion |
| Growth Rate | CAGR of 24.8 % during 2022-2031 |
| Segment Covered | by Type, By Application, Regions |
| Regions Covered | North America, Europe, Asia Pacific, South America, Middle East and Africa |
| Key Players Profiled | Amazon, HUAWEI, ZTE, Akyworth, NVIDIA, Xiaomi, SkyStreamX, Zidoo, Dolamee, and Matricom. |
Key Segments of the Global Android TV Box Market
Type Overview, 2019-2029 (USD Billion)
• 1080P
• 4K
Application Overview, 2019-2029 (USD Billion)
• Home
• Commercial
Regional Overview, 2019-2029 (USD Billion)
North America
• U.S
• Canada
Europe
• Germany
• France
• UK
• Rest of Europe
Asia Pacific
• China
• India
• Japan
• Rest of Asia Pacific
South America
• Mexico
• Brazil
• Rest of South America
Middle East and South Africa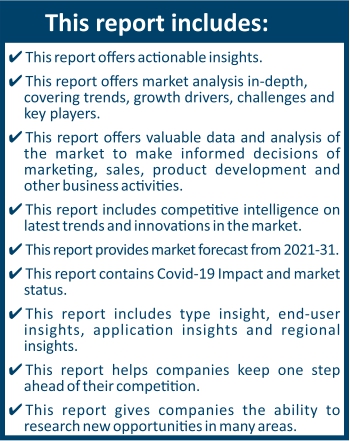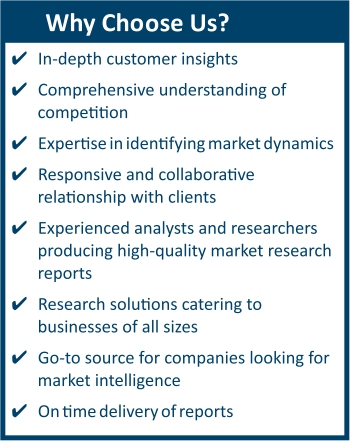 Frequently Asked Questions (FAQ) :
Android TV Box Market is projected to reach USD 20,542 billion dollars by 2029, growing at a CAGR of 24.8 %
The Android TV Box market is growing at a CAGR of 24.8 % during the projection period
The key market players listed in the Android TV Box report are Amazon, HUAWEI, ZTE, Akyworth, NVIDIA, Xiaomi, SkyStreamX, Zidoo, Dolamee, and Matricom.