The market for aluminium goods is being driven by rising customer demand for lightweight, recyclable materials as well as technological developments in aluminium production. Due to their superior physical characteristics, aluminium sols are being utilised more frequently in a wide range of industries, including the automotive, building, aerospace, electrical, and consumer product sectors. Since EVs need lightweight materials that can deliver enough power while yet being efficient, the expansion of the aluminium market has been further fueled by the rise of the electric vehicle industry. A further factor supporting the expansion of the aluminium sol market is the rise in process development and cost-effectiveness due to increased investment in R&D activities.
Aluminium items must be produced, which requires the aluminium market. It offers a trustworthy source of aluminium sols, which are crucial to the manufacturing process. Aluminium goods like sheets, wires, and rods that can be used in a number of applications are made using aluminium sols. Additionally, they play a significant role in many industrial processes, which helps producers produce goods more quickly and effectively. The aluminium industry's continuous expansion and use in a variety of industries depend on the aluminium sol market.
Additionally, it contributes to the safe and efficient operation of the sector.
The aluminium sol is an organic solvent-based, colourless, clear solution of aluminium. Due to its special characteristics, it has a diverse range of uses. It serves as a catalyst in the synthesis of chemicals and polymers. It is utilised in the aerospace and automotive industries as a high-temperature material. It is utilised in the production of textiles and composite materials as an aluminosilicate fibre.
During the forecast period (2021–2031), the global Aluminum Sol Market is projected to grow at a CAGR of 8.3%, from a value of USD 1.57 billion in 2021 to a value of USD 3.20 billion by 2031.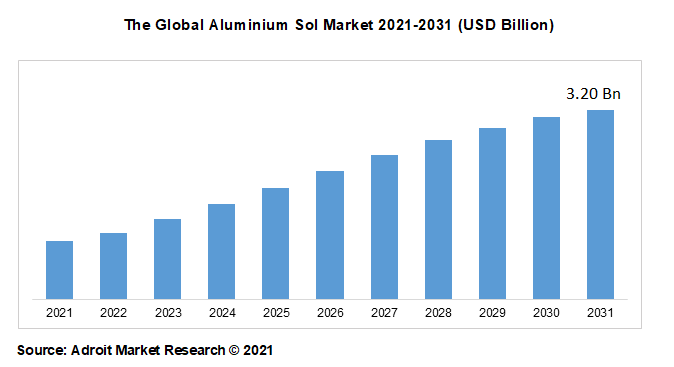 number of factors, such as the rising demand for aluminium sols in numerous end-use industries, technological developments in the manufacture of aluminium sols, and the expanding usage of lightweight materials in numerous industries, are driving the market.
The market for aluminium sol is constrained by a number of variables. One of the main market restraints is the fluctuating nature of raw material prices. The price of alumina, a crucial raw ingredient used to produce aluminium sol, has been quite erratic recently. This volatility directly influences the price of aluminium sol goods by increasing the cost of producing aluminium sol. Because of this, producers find it challenging to plan their manufacturing in advance and to pass on price increases to customers. The strict environmental laws that are in place in many nations are a major barrier to the market for aluminium sol. These laws restrict the number of pollutants that can be released during production, and they come with severe penalties for violators.
Manufacturers are forced to incur higher costs as a result, which makes it challenging for them to compete with firms from nations with less onerous rules. The intense rivalry between aluminium sol replacements like silicon carbide and titanium dioxide also places constraints on the global market for aluminium sol. These alternatives are less expensive and have equivalent performance qualities to items made of aluminium sol. Because of this, it is challenging for manufacturers to distinguish their goods and grow their market share.
Furthermore, due to its growing use in numerous industrial applications, the aluminium sol market is anticipated to expand at a stable rate in the years to come. Additionally, it is anticipated that the development of new technologies that lower exhaust emissions during production will lower production costs and increase aluminium sol's competitiveness in the market.
Showa Denko K.K., Alcoa Corporation, Baoshan Iron & Steel Co. Ltd., and Rio Tinto plc are among the leading producers of aluminium sol. These businesses produce aluminium sols using a variety of manufacturing techniques, including alumina hydrolysis and electrochemical reduction. To meet the rising demand from end-use sectors including transportation, construction, and electrical & electronics, the top players in the aluminium sol market are concentrating on boosting their production capabilities.
Segment Analysis
The Micron-grade Aluminium Sol Segment emerged as the Most Lucrative Type
Aluminum sol has been divided into two types on the global market: micron-grade aluminium sol and nanoscale aluminium sol. Due to its excellent performance in applications like catalysts and high-temperature materials, micron-grade aluminium sol is predicted to dominate the market. The cost-effectiveness of the sector is also a major development driver.
The Most Prominent Application is the Catalyst Segment
The catalyst, high-temperature material, aluminosilicate fibre, and other categories make up the application section of the global aluminium sol market. Due to its widespread application across numerous industries, including the chemical and automotive industries, as a catalyst promoter or as a coating material, catalyst application accounted for a significant share in 2020 and will maintain its dominance during the predicted time period.
The North American Region to render Ample Financing Opportunities
Geographically speaking, North America is anticipated to account for the majority of sales in the worldwide aluminium sol market. This can be ascribed to the region's expanding production capability for the aerospace and automobile industries. Additionally, continued expenditures in the automotive, aerospace, and other industries as well as rising industrialization are some additional factors influencing the growth of this market segment.
COVID-19 Impact and Market Status
The market for aluminium sol has been significantly impacted by the COVID-19 pandemic epidemic. Since most industries have halted as a result of the lockdown measures taken by various governments throughout the world, the demand for aluminium sol has decreased. However, as businesses begin operating again in the upcoming months, the market is anticipated to rebound. Additionally, since more vehicles and structures are being built, the need for aluminium sol is anticipated to rise in the automotive and construction sectors. Over the anticipated period, this is probably going to help aluminium sol's market expansion.
Recent Developments in the Aluminum Sol Market
• Novelis Inc. announced in January 2020 that it would increase its European automotive aluminium sheet production capacity in response to rising demand from European manufacturers. By spending over €400 million to expand its manufacturing facilities in Germany and Hungary, the company will be able to produce an additional 150,000 tonnes of novels annually (TPA).
• The installation of a brand-new, cutting-edge rolling machine at Aleris International Inc.'s plant in Duffel, Belgium, was finished in May 2019. Aleris International Inc. is a leading provider of speciality aluminium rolled products worldwide. As the demand for cutting-edge lightweight materials for automotive applications rises, this new mill will help Aleris improve its market share in the European aluminium sheet market.
Aluminium Sol Market Scope
| | |
| --- | --- |
| Metrics | Details |
| Base Year | 2022 |
| Historic Data | 2020-2021 |
| Forecast Period | 2022-2030 |
| Study Period | 2020-2030 |
| Forecast Unit | Value (USD) |
| Revenue forecast in 2030 | USD 3.20 billion |
| Growth Rate | CAGR of 8.3 % during 2021-2030 |
| Segment Covered | Type, Application, Regions |
| Regions Covered | North America, Europe, Asia Pacific, South America, Middle East and Africa |
| Key Players Profiled | Showa Denko K.K., Alcoa Corporation, Baoshan Iron & Steel Co. Ltd., and Rio Tinto plc |
Key Segment of Global Aluminium Sol Market
By Type Overview 2021-2031, (USD Billion)
• Micron Grade Aluminium Sol
• Nanoscale Aluminium Sol)
By Application Overview 2021-2031, (USD Billion)
• Catalyst
• High-Temperature Material
• Aluminosilicate Fibre
• Other
By Region Overview 2021-2031, (USD Billion)
North America
• USA
• Canada
Asia Pacific
• China
• India
• Japan
• Rest of Asia Pacific
South America
• Mexico
• Brazil
• Rest of North America
Europe
• Germany
• France
• UK
• Rest of Europe
Middle East and Africa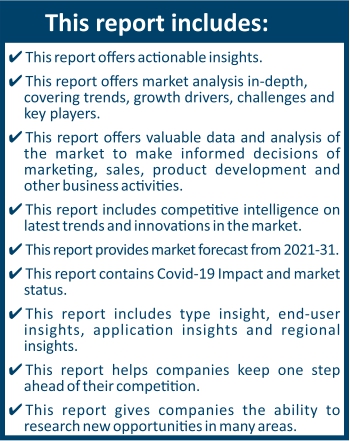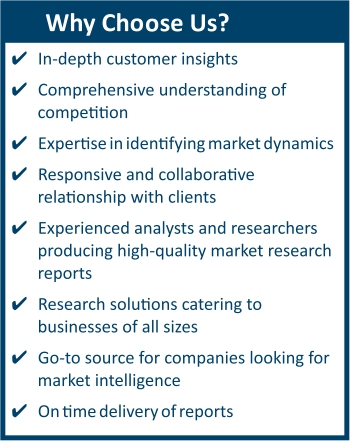 Frequently Asked Questions (FAQ) :
The global Aluminum Sol market size projected to reach USD 3.20 billion by 2031.