Aluminium plate comes in a variety of thicknesses and is made of aluminium, a silver-white and ductile metal. Aluminium occurs in the earth's crust and is only found in combination, primarily in bauxite.
It's being expected that by 2031, the Aluminium Plates market cap will hit $258.3 billion at a CAGR growth of about 5.82%.
Covid-19 Impact & Market Status
The global economy has been critically impacted by way of the COVID19 outbreak. As the virus unfolds across 188 global locations, many businesses were forced to close and heaps of humans misplaced their jobs. The virus ordinarily impacted small businesses; however it additionally had a power on huge agencies. The surprising emergence of the COVID19 epidemic caused the installation of strict lockdown measures in some countries, inflicting delays inside the import and export of Aluminium Plates.
COVID19 has the capability to have 3 foremost results on the worldwide economy: without delay impacting production and demand, causing deliver chain and market disruption, and having a financial impact on companies and monetary markets. Our analysts, who're monitoring the state of affairs in the course of the sector, believe that the marketplace would offer manufacturers with beneficial opportunities following the COVID19 quandary. The motive of the record is to offer a more special illustration of the contemporary instances, the economic slowdown, and they have an impact on of COVID19 on the full industry.
The automotive segment is accounted for the highest market share
Due to increased manufacture of lightweight cars and thus increased utilization of these plates, the automotive industry is predicted to dominate the market. As air travel grows and demand for lightweight, fuel-efficient aircraft rises, the aerospace industry sector of the market is projected to experience fast growth as well.
The APAC region is dominated for the highest market share
The target market for aluminium plates is dominated by the Asia Pacific region, and throughout the projected period, considerable expansion is anticipated. Some of the key reasons propelling expansion of the target market in Asia Pacific includes an increase in the number of manufacturing businesses and increased demand for aluminium plates from various end-use industries for a variety of applications. In addition, rising vehicle production and demand from several developing nations like China and India are driving the industry upward. North America's market is anticipated to see a profitable rise in the near future, followed by Europe.
The aerospace and defence is likely to grow at highest market share
In 2021, aerospace and defence accounted for the largest application segment, accounting for more than 45 percent of the market. The increased demand from defence aircraft manufacturers can be attributed to the growth. Over the last 15 years, Airbus, for example, has placed orders for over 1,400 new passenger and freighter aircraft. During the forecast period, these orders are expected to drive product demand in aerospace applications. Due to increased product penetration in producing automotive components such as engine mounts and transmission cross-car kits employing aluminium plates with high strength qualities, the mechanical engineering or mould application segment is expected to grow at a highest CAGR from 2022 to 2029. These goods are also commonly utilised in other industries, such as construction, where equipment must survive heavy-duty operations without being damaged or worn out quickly after purchase or installation.
The aluminium plate is layered with a variety of surface finishes, welded, and formed to the customer's specifications.
Aluminium plates are widely used in a diffusion of industries due to their several houses consisting of light-weight, barrier residences, sturdiness, flexibility, and recyclable nature, that's gaining reputation round the world. Aluminium is a raw material that is used in a wide range of products such as cans, kitchen utensils, automotive parts, window frames, shipbuilding, and aeroplane parts. Aluminium sheets are also utilised in the equipment industry for the manufacture of machine parts because of their high strength-to-weight ratio, which decreases machine weight and thus reduces energy consumption while maintaining optimum performance levels.
The global aluminium plate market is expected to grow due to advancements in the automotive industry, mechanical advancements in aluminium products, and expanding use of aluminium sheets in various industries such as automotive, building & construction, and aeronautic trade, among others. Manufacturers are focusing on aluminium items in recent years, as seen by their increased spending on R&D.
Aluminium plates and sheet coils, however, have a excessive friction coefficient and thus generate a significant amount of warmth. As a result, their use in the car industry can be volatile, due to the fact friction in a vehicle's equipment is probably to generate a big amount of heat that is thought to warmness up the engine. This may purpose the automobile to malfunction. Due to the fact aluminium plates and sheet coils are bad vibration surprise absorbers; their use in systems can be unsafe all through earthquakes. Some undesirable houses of aluminium plates and sheet coils are predicted to stymie marketplace increase.
End-users and geography can be separated in the worldwide aluminium plate and sheet coils market. The market can be segmented into production, automobile, aerospace, protection and electricity industries in phrases of cease users. The automobile region is anticipated to dominate the market thanks to the increasing manufacturing of mild motors and the accompanying boom in the use of aluminium sheets and coils. The meals and beverage enterprise is predicted to grow at a speedy tempo.
Secondary studies identified the top key gamers in the Aluminium Plates market, and number one and secondary research determined their market stocks. The global Aluminium Plates market is fragmented, with a massive range of small players working globally. some of the companies noted inside the market studies report encompass Constellium, Kaiser Aluminium, Vimetco, FurukawaSky, AMAG, KUMZ Alcoa, Aleris, Hulamin, Kobelco, , Nippon moderate steel, GLEICH GmbH, Alimex, Nanshan Aluminium, Mingtai Al, Chalco, Alnan Aluminium, Jingmei Aluminium, and others.
Key Developments in the Global Aluminium Plate marketplace: a snapshot
Constellium SE (NYSE: CSTM) nowadays introduced that it'll deliver aluminium structural additives for its new all-electric powered Ford F150 Lightning, spring 2022. The F150 Lightning, like every pickup vans in the FS series, is product of excessive-electricity aluminium alloy. Amongst them are the windshield manifold, rocker fingers, radiator helps and other structural components provided with the aid of Constellium for the F150 Lightning.
Aluminium is the second one maximum used steel in production. it is generally discovered on home windows, curtain walls, roofs and claddings, sunscreens, sun panels, handrails, shelves and other temporary structures.
One of the key factors riding the market studied recently is elevated construction interest around the arena.
The Asia Pacific construction quarter is the most important inside the world, and its miles expanding at a healthy fee due to populace boom, middleclass profits boom, and urbanisation. This has improved demand for lodges, shopping shops, high-rise homes, arenas, and stadiums (each outside and indoor), boosting the development enterprise and using aluminium demand within the region.
Almost eighty% of human beings decide on single-family housing as a quit purpose, and nearly 70% pursue it, resulting in a growth inside the number of houses constructed every year.
Globally, improving construction activity is expected to force aluminium demand from the constructing and creation enterprise throughout the forecast duration.
Aluminium Plates Market Scope
| | |
| --- | --- |
| Metrics | Details |
| Base Year | 2020 |
| Historic Data | 2018-2019 |
| Forecast Period | 2021-2028 |
| Study Period | 2018-2028 |
| Forecast Unit | Value (USD) |
| Segment Covered | Product Type, End-User, Regions |
| Regions Covered | North America, Europe, Asia Pacific, Middle East and Africa, South America |
| Key Players Profiled | encompass Constellium, Kaiser Aluminium, Vimetco, FurukawaSky, AMAG, KUMZ Alcoa, Aleris, Hulamin, Kobelco, , Nippon moderate steel, GLEICH GmbH, Alimex, Nanshan Aluminium, Mingtai Al, Chalco, Alnan Aluminium, Jingmei Aluminium & among others. |
Key Segments of the Global Aluminium Plates Market
Product Type Overview, 2022-2029 (USD Million)
Temperature & Humidity Chamber
Benchtop
End-User Overview, 2022-2029 (USD Million)
Household
Aerospace and Defence
Mechanical Engineering
Railway & Shipping Industry
Others
Regional Overview, 2022-2029 (USD Million)
North America
Europe

UK
Germany
France
Rest of Europe

MEA

Kingdom of Saudi Arabia (KSA)
South Africa
United Arab Emirates (UAE)
Rest of MEA

APAC

Australia and New Zealand (ANZ)
Japan
China
Rest of APAC

South America

Brazil
Mexico
Rest of South America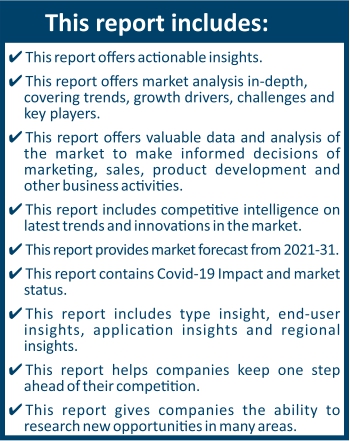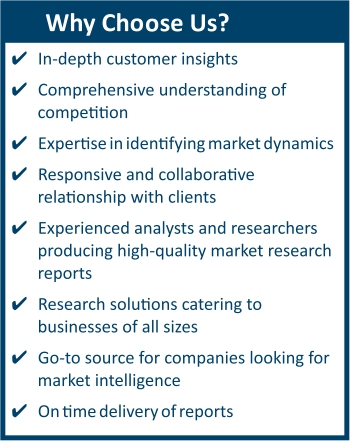 Frequently Asked Questions (FAQ) :
The application of the aluminium plates market Household, Railway & Shipping Industry, Aerospace and Defence, Mechanical Engineering and other.
Asia Pacific dominated the market for aluminium plates market and accounted for the largest revenue share.
The top companies that hold the market share in aluminium plates market are encompass Constellium, Kaiser Aluminium, Vimetco, FurukawaSky, AMAG, KUMZ Alcoa, Aleris, Hulamin, Kobelco, , Nippon moderate steel, GLEICH GmbH, Alimex, Nanshan Aluminium, Mingtai Al, Chalco, Alnan Aluminium, Jingmei Aluminium & among others.
To get latest version of aluminium plates market report can be obtained on demand from the website.
The base year for the report is 2021 in aluminium plates market.