The global Agro Rural Tourism market size is expected to reach close to USD 158.56 billion by 2029 with an annualized growth rate of 5.79% through the projected period.
The global agro rural tourism market size is estimated to reach close to USD 115 billion through the forecast span 2021 to 2028, demonstrating a robust CAGR of 8% backed by extensive government initiatives to boost tourism and changing tourist expectations and preferences for sustainable tourism experience amidst Nature. In addition to this, diversification of rural communities also contributed to make agro rural tourism mainstream. Additionally, awareness campaigns created for rural communities to emphasize the benefits associated with agriculture tourism such as additional income source and employment opportunities have also triggered rapid adoption and a descent growth curve in recent years. Agro rural tourism has encouraged more entities to enter the market boosting growth prospects. However, expenses, access to capital and liability issues are some primary challenges faced by the market players currently which are likely to hamper market growth. On the contrary, government policies including subsidies, skill development & training programs, private firm investment, loans and tax benefit aimed at reviving the agritourism and support to the rural economy are anticipated to be an opportunity to the global agri rural culture tourism market in foreseeable future.
Agritourism or agro rural tourism is a form of commercial enterprise that links agricultural production and/or processing with tourism in order to attract visitors onto a farm, ranch, or other agricultural business thereby offering entertainment and/or education to the visitors and generating income for the farm, ranch, or business owner. Agro rural tourism is usually adopted to tap new sources of revenue and for diversification of farm goods and products. For example, cider houses and corn mazes, wine tourism. Agriculture based operations or activities used to bring visitors to a farm or ranch are collectively referred to as agro rural tourism. The purpose of agro rural tourism is to facilitate employment and additional source of profits to farmer apart from traditional farming. Farm tours, outdoor recreation, farm museums, agriculture related educational experiences also constitute agro rural tourism.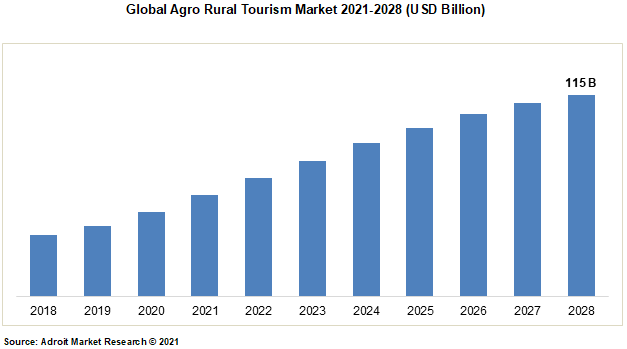 Business and organizations that provide agro rural tourism services are Stita Group, Select Holidays, Field Farm Tours Limited, Harvest Travel International, Greenmount Travel, Farm to Farm Tours, Blackberry Farm, Bay Farm Tours, Agrilys Voyages, and Agricultural Tour Operators International. These firms offer distinctive services to the tourists. Global agro rural tourism market players comprise of well-established players as well as new entrants coming up with distinct offerings to coin disruption in the traditional offerings. The new entrants aimed at future expansion plans with multiple offerings in the market have resulted in market competitiveness, challenging the existing players.
Agro Rural Tourism Market Scope
| | |
| --- | --- |
| Metrics | Details |
| Base Year | 2022 |
| Historic Data | 2021-2022 |
| Forecast Period | 2022-2032 |
| Study Period | 2021-2032 |
| Forecast Unit | Value (USD) |
| Revenue forecast in 2032 | USD 158.56 billion |
| Growth Rate | CAGR of 5.79% during 2021-2032 |
| Segment Covered | By Service Type, By Booking Channel, Regions |
| Regions Covered | North America, Europe, Asia Pacific, South America, Middle East and Africa |
| Key Players Profiled | Agri Tourism Development,GTI Travel,Cyprus Agrotourism,Heartland Travel and Tours,AgriProFocus,Cape AgriTours,Farm to Farm,Meru Agro,Rural Tours,Stita Group,Greenmount Travel,Blackberry Farm,Bay Farm Tours,Select Holidays,Harvest Travel International |
Key Segments of the Global Agro Rural Tourism Market
Type Overview, 2021-2028 (USD Billion)
On-Farm Sales
Outdoor Recreation
Agritainment
Educational Tourism
Accommodations
Others
Application Overview, 2021-2028 (USD Billion)
Regional Overview, 2021-2028 (USD Billion)
North America
Europe
Germany
UK
France
Rest of Europe
Asia Pacific
China
Japan
India
Rest of Asia-Pacific
Latin America
Brazil
Mexico
Rest of Latin America
Middle East and Africa
Reasons for the study
The research study compares country-wise strategies implemented for promoting agro rural tourism.
The study projects how the global outlook of agro rural tourism will change and what specific solutions would be indispensable to keep up the pace.
The research conducts study of destinations across the world that have largely adopted agro rural tourism.
Drivers and demands of the growing agriculture tourism market are presented in the study.
Trends in the marketplace that set the agro rural tourism in the booming stage are discussed in the study.
Trends negatively impacting the growth of market are also detailed to ensure knowledge-based business moves.
What does the report include?
The report delineates the challenges including constraints faced, lessons learned, initiatives taken, innovations taken to resolve constraints by the market players.
Current marketing strategies employed in order to stay ahead of the competitive landscape in the market.
Government initiatives to develop the agro rural tourism.
Opportunities for tourism enterprises across various destinations across the world.
Financial state of the market presenting the country-wise market size, market shares of segments, and application market dynamics.
Who should buy this report?
This research study is indicated to directly align with the budding players seeking substantial and unbiased picture of community based rural tourism. Key beneficiaries of the agro rural tourism market comprise of agro tourism operators, partners, farmers, marketers, specialty producers, government agency representatives, local residents, and countryside entities looking to enter in the market.
Investors, business owners, researchers, fundraisers, and other interested public can benefit from the market study undertaken in this publication.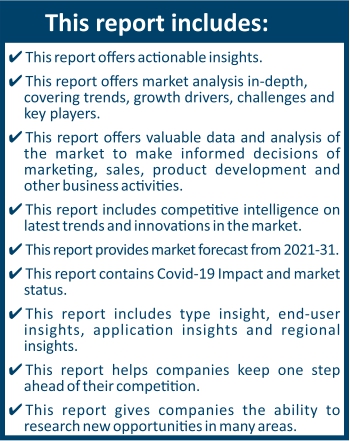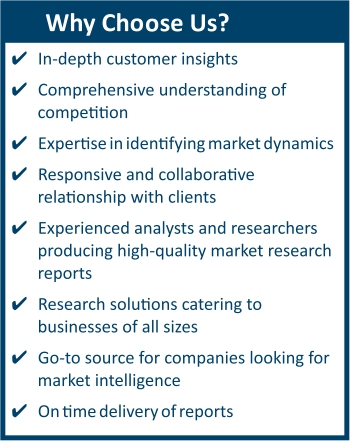 Frequently Asked Questions (FAQ) :
North America dominated the market for agro rural tourism market market and accounted for the largest revenue share
The major contenders in the global market are Stita Group, Select Holidays, Field Farm Tours Limited, Harvest Travel International, Greenmount Travel, Farm to Farm Tours, Blackberry Farm, Bay Farm Tours, Agrilys Voyages, and Agricultural Tour Operators International.
The application of the agro rural tourism market market Travel Agents and Direct
The growing focus on attracting the visitors to farm through activities like corn mazes, agricultural museums, garden tours, and more are the key reasons driving the demand for agriculture tourism. Agriculture tourism has become the primary activity for large as well as less agriculture land-owners who want to diversify their goods & products and increase profits. Agriculture tourism also offers new sources of revenue by combining agriculture and tourism tools and other efficient ways to benefit farm owners for expanding their reach of their products and services. The growing investments of small and medium farmers in the agro rural tourism sector through optimum utilization of technologies and other strategies are accelerating the adoption of agriculture tourism. Also agro rural tourism allows farmers to directly connect with customers in efficient ways and establish customer relationship to provide engaging experience. Increasing number of farmers and enterprises are driven towards this sector offering growth opportunities to the global agro rural tourism market.
Depending on Type segment, the market is studied on the basis of segments namely on-farm sales, outdoor recreation, agritainment, educational tourism, accommodations, and others. The on-farm sales and outdoor recreation segments gathered the highest share in the historical years owing to growing visitor awareness and subsequent footfall. Likewise these segments are also likely to echo equivalent revenues in the coming years. The aforementioned advantages coupled with increased revenue and improved business capabilities are expected to boost the market value for the on-farm sales and outdoor recreation segment in the global agro rural tourism market in the forecasted period.
Application Segment
Depending on Application segment the market is studied on the basis of segments namely travel agents and direct. The travel agents segment recorded the maximum market share in the previous years and is projected to hold better position during the forecast period as well. The growth of this market segment is mainly ascribed to the growing technology innovation, customized service offerings, and high revenue returns boosting revenue.
The North American region witnessed major growth in recent years and is anticipated to capture good growth in the forecasted years. This is due to increasing investments of agriculture land owners towards agro rural tourism. At the same time, China is also projected to record highest growth in the market due to increasing establishment of recreation, entertainment, demonstration farms, agricultural museums etc. in the region.