The need for activated carbon filters is growing as a result of stricter government regulations on industrial waste and water treatment laws.
Covid-19 Impact & Market Status
Some governments and businesses in the private sector are operating at reduced capacity or have completely ceased operations as a result of recent developments related to the COVID-19 outbreak. Due to a dearth of raw supplies and a labour constraint brought on by the virus, manufacturing activity was halted globally. The market for activated carbon filters is anticipated to suffer as a result.
Reduced output and demand, supply chain and market disruption, and a detrimental financial impact on businesses and financial markets are COVID-19's three main repercussions on the global economy.
In the first quarter of 2020, the new coronavirus has an impact on the global economy. In order to help stop the spread of the virus, several companies, organisations, educational institutions, and governmental organisations are ordering their staff to work from home.
The COVID-19 pandemic disrupted the supply chain systems since many essential goods and commodities are strongly dependent on imports from other countries. Furthermore, businesses were forced to function with a limited staff due to the strict regulations of the governing authorities, which decreased the output rate of the industries. All of these issues consequently hurt the market for activated carbon filters.
Granular Activated Carbon Segment Is Expanding to Drive Activated Carbon Filter Market Growth
The market for activated carbon filters' Granular Activated Carbon segment was the largest in terms of value in 2020. Granular activated carbon is anticipated to represent the highest share of the market for activated carbon filters throughout the course of the forecast period. The Granular Activated Carbon has been widely accepted across all industries due to its physical & chemical properties. The durability and less-corrosive qualities of Granular Activated Carbon activated carbon filters have aided their expansion.
The Most Common Use Of Activated Carbon Filters Is The Remediation Of Industrial Water Contamination
The largest application in the entire market is likely to be industrial water pollution treatment, while the fastest-growing sector is expected to be drinking water purification. The adoption of severe rules by regional governments and environmental agencies to minimise water pollution is primarily driving the worldwide activated carbon filters market. Activated carbon filters are also used to treat industrial effluent so that it may be reused in the production process. Industrial water pollution treatment is the largest application on the market because it combines the two major uses of reusing industrial discharge water and water pollution control. Companies are looking for ways to manage waste, government policies and regulations are also stringent & incentivising companies who follow waste management practices & control water pollution.
Activated Carbon Filter Market Is Driven By The APAC region
Market Forecast for Activated Carbon Filters in Asia Pacific. For the coming years, APAC is most likely to have the greatest market for activated carbon filters. The market for this region is made up of China, India, Japan, Malaysia, Indonesia, and the rest of APAC.
APAC is the region with the fastest population and economic growth, according to the World Bank. Over the last decade, the area has experienced substantial growth, accounting for more than one-third of global GDP. The region's industrial sector is predicted to be driven by high economic development and population increase. This is likely to boost demand for the product in applications such as water pollution treatment and purification.
Over the projection period, North America is predicted to have considerable market expansion of this compound due to increased output in the food and steel industries.
However, a slowdown in output in end-use industries is expected to cause demand in this region to increase at a moderate rate.Over the forecast period, capacity increases in the US and Canada are expected to boost market demand.
The Activated carbon filter market is predicted to increase in response to rising demand for better characteristics and quality. The rising need for water treatment technology, which is gaining importance all over the world, is one of the major reasons driving the market.
The demand for activated carbon filters in industrial water pollution treatment and water purification applications is also a major driver of the global market for activated carbon filters, as are factors like rising economic growth and population growth.
In the food and beverage business, activated carbon filters are used to remove colour and odour as well as pollutants and contaminants from sweetener, food liquids, flavourings, drinks, glycerin, and amino and organic acids. The market is expected to be driven by an increase in demand for processed goods and drinks thereby propelling the global activated carbon filter market.
The market for activated carbon filters is expected to grow at a CAGR of 7.98% percent with market value of USD 8.92 billion by 2030.
Water can be made suitable for discharge or use in manufacturing activities by using activated carbon filters to remove organic contaminants and/or extract free chlorine. Organics in drinkable water, such as humic and fulvic acids, are removed, preventing chlorine in the water from interacting chemically with acids and creating trihalomethanes, a family of recognised carcinogens.
There are many effective activated carbon filters that can be used in commercial filtering systems. The stratum (such as bituminous or anthracite coal, bone char, or coconut shell) from which it is derived and the method of production have an impact on the performance characteristics of activated carbon. The methods utilised to make diverse activated carbon materials are highly proprietary, resulting in significant variances in the spectrum of media available.
Coconut husks and coal are two sources of organic activated carbon (anthracite or bituminous). Carbon is created when an organic source burns in a decreased oxygen atmosphere. This technique preserves around 30% of the organic material while removing heavy organic compounds. Before being used for water treatment, the organic matter needs to be "activated." Unwanted molecules can escape thanks to the activation step's opening of the carbon's enormous number of pores. Pollutants can be collected by the carbon because of the open pores.
Environmentally friendly and effective water disposal techniques are being developed by companies. As a result, activated carbon is increasingly more essential. More than 40% of the total amount produced globally for use in water treatment applications in 2019 was activated carbon.
Activated carbon (AC) filtration, like any other water treatment technology, is not able to completely remove all types of contaminants. For instance, AC filtration does not get rid of sodium, germs, fluoride, or nitrates. With AC filters, it is also impossible to soften water. Only a specific kind of activated carbon water treatment, which is frequently found in household point-of-use filters, can effectively remove heavy metals like lead, for instance.
However, undersized piping, short radius bends, insufficient velocity, and lack of cleanouts in the carbon transport system are some key challenges in the process of removing comtaminant with activated carbon fiiters. This limiting the adoption of activated carbon fiters. This is hampering the global activated carbon filter market.
Furthermore, stringent governmental regulations on water purification and regulations by NGOs and other agencies involved in environment protection activities, growing awareness for environment protection is anticipated to be growth opportunity for the global activated carbon fiter market.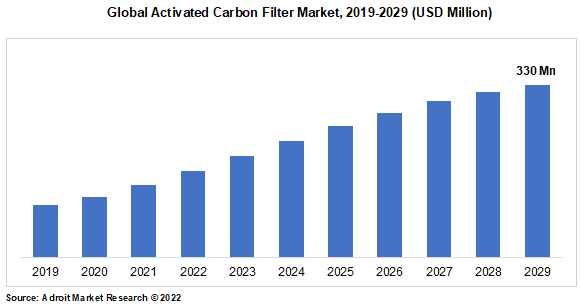 The major players in global activated carbon filter market are Carbtrol, Sereco S.R.L, General Carbon, Donau Carbon Gmbh, Lenntech B.V., Kuraray, WesTech Engineering, Cabot, Puragen Activated Carbons, and TIGG LLC among others. These businesses have enhanced their market position by utilising a variety of growth techniques. As the demand for activated carbon filters from developing nations rises, these businesses' primary growth strategies include geographic expansion, the development of new products, and partnerships.
Latest Innovation in the Global Remote Access Software Market: A snapshot
In January 2020, Kuraray raised the Mississippi, US-based granular activated carbon (GAC) factory's capacity by 50 million pounds yearly. In activated carbon filters, GAC is utilised as a filter material. This expansion will allow the firm to meet the rising demand for activated carbon filters throughout North America.
Cabot Corporation acquired Shenzhen Sanshun Nano New Materials Co., Ltd. (SUSN) in April 2020 (China). The company's market position in Asia Pacific will be strengthened thanks to this acquisition.
Activated Carbon Filters Market Scope
Metrics

Details

Base Year

2022

Historic Data

2020-2021

Forecast Period

2022-2030

Study Period

2020-2030

Forecast Unit

Value (USD)

Revenue forecast in 2030

USD 8.92 billion

Growth Rate

CAGR of

7.98

% during 2021-2030

Segment Covered

Product Type, Application, Regions

Regions Covered

North America, Europe, Asia Pacific, South America, Middle East and South Africa

Key Players Profiled

Carbtrol, Sereco S.R.L, General Carbon, Donau Carbon Gmbh, Lenntech B.V., Kuraray, WesTech Engineering, Cabot, Puragen Activated Carbons, and TIGG LLC
Key Segments of the Global Activated Carbon Filter Market
Product Type Overview, 2022-2029 (USD Million)
Granular Activated Carbon
Powdered Activated Carbon
Application Overview, 2022-2029 (USD Million)
Sewage Treatment Plant
Municipal Drinking Water
Food And Beverage Processing
Pollution Control
Stainless Steel Shell
Others
Industry Vertical Overview, 2022-2029 (USD Million)
Manufacturing
Water Treatment Plant
Food & Beverage
Chemical
Pharmaceutical
Others
Regional Overview, 2022-2029 (USD Million)
North America
Europe
Germany
France
UK
Rest of Europe
Asia Pacific
China
India
Japan
Rest of Asia Pacific
South America
Mexico
Brazil
Rest of South America
Middle East and South Africa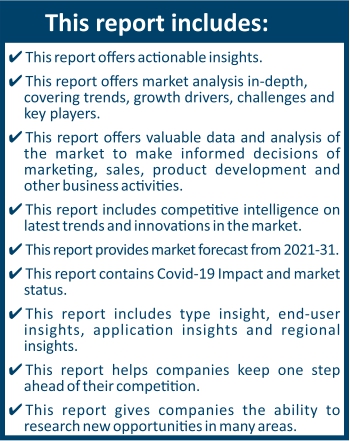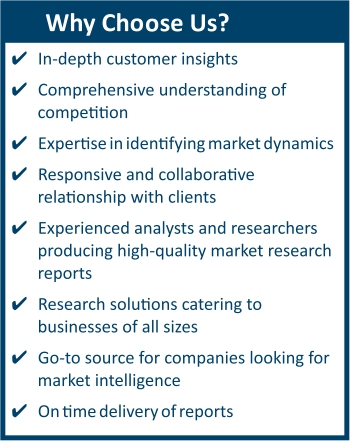 Frequently Asked Questions (FAQ) :
The market value of activated carbon filters market in 2030 was USD 8.92 billion.
The activated carbon filters market is growing at a CAGR of 7.98% over the forecast period.
The application of the activated carbon filters market sewage treatment plant, municipal drinking water, food and beverage processing, pollution control, stainless steel shell and other.