The need for lithium-ion batteries is expanding in the sunrise industries, causing the global acetylene black market to expand.
Covid-19 Impact & Market Status
COVID-19 continues to threaten several nations throughout the world, and the acetylene black sector has been severely harmed as a result. Government requirements, lockdowns, and industrial facility closures have an impact on the whole acetylene black market value chain. The acetylene black industry's expansion has been limited by problems such as a lack of raw material supply, workforce shortages, and production facilities that aren't operating at full capacity.
The size of the global market for Acetylene Black is expected to reach USD 5.40 billion by 2030, expanding at a compound annual growth rate (CAGR) of 10.0 %.
The Furnace Black Segment will hold the Majority of the Share in the Predicted Timeframe
The furnace black segment holds the maximum share of the target market. The market is expected to grow as the use of the furnace black process for rubber reinforcing grows. Furthermore, this procedure is utilized to make color pigments for cosmetics, and its increased use is likely to enhance the market development.
The Speciality Grade Segment will hold the Majority of the Share in the Predicted Timeframe
The specialty grade segment contributed the most to the market. Refined acetylene black is obtained through various channels and techniques such as lamp black technique, channel black, furnace black. In most common scenarios, hydrocarbon is ignited in the absence of oxygen.
Due to Significant Customer Preferences the Tire Segment to Hold the Largest Revenue Potential
Despite the magnificent growth of the tire segment, global acetylene black market is also expected to witness the seamless expansion of the plastics segment. Acetylene black is most commonly used as a pigment and reinforcing phase in automobile tires (70 percent). Acetylene black allows heat to be conducted away from the tread and belt areas of the tire, preventing thermal damage and extending tire service life. The automotive sector is predicted to grow significantly as demand for automobiles rises. Acetylene black consumption is expected to rise as a result of this issue, notably in tires and seat belts.
Asia Pacific Region to Lock the Fastest Growth in the Forecast Era
Asia Pacific to ensure the highest revenues suggest market dynamics. Due to its high rigidity, outstanding chemical resistance, low weight, high tensile strength, low thermal expansion, and high-temperature tolerance, acetylene black is becoming increasingly popular in Asia-Pacific construction engineering. As a result, acetylene black demand in the Asia-Pacific construction sector is likely to increase.
Increased demand for acetylene black due to its UV protection and conductive qualities in polymers is likely to open up new prospects for the global acetylene black market expansion.
The spike in demand for acetylene black from the tire and building & manufacturing sectors, where it is utilized to offer strength to industrial rubber compounds and other equipment, is one of the factors driving the market's expansion. It also possesses physical features including solvent resistance, color stability, and heat stability, which makes it popular in the paint and coating industry.
However, in the next years, volatility in raw material costs, an increase in the use of silica as a replacement, and environmental issues related to acetylene black manufacture are projected to limit market development.
Acetylene black is a kind of para-crystalline carbon that includes about 95% pure carbon and improves the material's physical and mechanical qualities, making it more effective. Tires, plastics, mechanical rubber items, printing inks, and toners are all examples of acetylene black's applications. It absorbs UV light and turns it to heat, thus it's commonly used to insulate wires and cables. It's also utilized in the manufacture of a variety of rubber goods and colors. It is utilized as a low-cost rubber reinforcing agent in tires.
Acetylene black is made in a technique that releases harmful chemicals into the air. Few nations, such as the United States, have developed legislation; however, few countries have yet to adopt any regulations to prevent or manage air pollution. Acetylene black market tendencies are being influenced by government legislation. There are several benefits to lowering dark carbon emissions for air quality, human health, and the environment; yet, pollution restrictions have yet to be established in many nations, including China.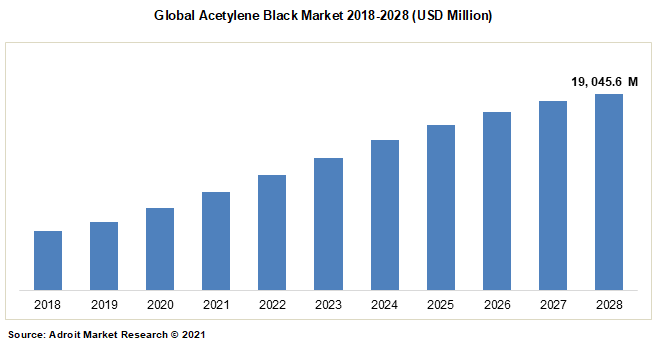 The research report on the global acetylene black market renders high-end data inclusive of financial data, competitor assessment, SWOT analysis, and competitor trends BASF SE, Dow Inc., Nouryon, Dominion Colour Corporation, Mitsubishi Chemical Holdings, Asahi Carbon Co., Ltd., Phillips Acetylene black Limited, Birla Carbon Public Company Limited, Cabot Corporation, and SABIC are some of the industry's main competitors. Financial overviews, company goals, corporate biographies, and current events were used to define market participants.
Latest Innovations in the Global Acetylene Black Market: a Snapshot
Birla Carbon partnered with Circtec, a leading developer of Sustainable Carbonaceous Materials, in May 2021. This collaboration will provide the tire, mechanical rubber products, and plastic sectors with the single biggest supply of Sustainable Carbonaceous Materials.
In May 2021, Birla Carbon launched CONTINUA, a sustainable carbonaceous material. This chemical provides for a large and demonstrable reduction in carbon footprint, making acetylene black industrial value chains cleaner, greener, and more sustainable.
Cabot Corporation successfully completes a large air pollution control project at its acetylene black production facility in Franklin, United States of America, in April 2021. This technique will enhance air quality by significantly reducing NOX and SO2 emissions, with over 20 tons of mixed pollutants per day being removed. Furthermore, Cabot's waste heat is collected and used to create up to 50 megawatts of power without emitting any new pollutants.
The purpose of this market research analysis is to give comprehensive data on the worldwide Acetylene Black market. This research-intensive report on the global acetylene black market has been compiled after elaborate research initiatives undertaken by primary and secondary research to understand historical developments, a current market status that collectively decides the future growth prospects. As part of the objectives to understand market dynamics, the report is based on exclusive interviews with market investors, key players, new aspirants, and consumers.
Acetylene Black Market Scope
| | |
| --- | --- |
| Metrics | Details |
| Base Year | 2022 |
| Historic Data | 2020-2021 |
| Forecast Period | 2022-2030 |
| Study Period | 2020-2030 |
| Forecast Unit | Value (USD) |
| Revenue forecast in 2030 | USD 5.40 billion |
| Growth Rate | CAGR of 10.0 % during 2022-2030 |
| Segment Covered | Grade, Regions |
| Regions Covered | North America, Europe, Asia Pacific, South America, Middle East and Africa |
| Key Players Profiled | Omsk Carbon Group, Tokai Carbon Co., Ltd., Atlas Organics Private Limited, Continental Carbon Company, Birla Carbon, Cabot Corporation, International China Oak Investment Holdings Co., Ltd., Himadri Speciality Chemical Ltd, Philips Carbon Black Limited, Orion Engineered Carbons GmbH, Ralson |
Key Segments of the Global Acetylene Black Market
Application Overview, 2018-2028 (USD Million)
Tires
Plastics
Toners
Coatings
Printing Inks
Grade Overview, 2018-2028 (USD Million)
Conductive Grade
Specialty Grade
Process Overview, 2018-2028 (USD Million)
Channel Black
Lamp Black
Acetylene Black
Furnace Black
Regional Overview, 2018-2028 (USD Million)
North America
Europe
Germany
France
UK
Rest of Europe
Asia Pacific
China
India
Japan
Rest of Asia Pacific
South America
Mexico
Brazil
Rest of South America
The Middle East and South Africa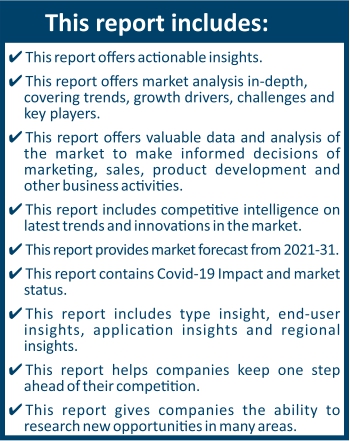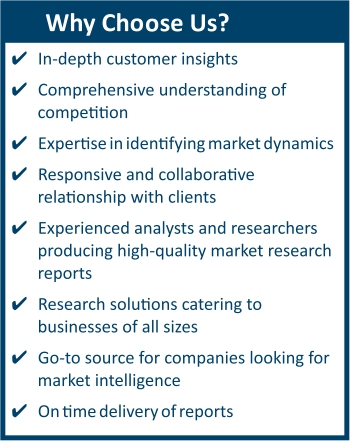 Frequently Asked Questions (FAQ) :
Acetylene Black Market is projected to reach USD 19, 045.6 Million by 2028, growing at a CAGR of 5% from 2021 to 2028.
The demand for tires is rising in the replacement market around the world, driving the demand for Acetylene Black.
BASF SE, Dow Inc., Nouryon, Dominion Colour Corporation, Mitsubishi Chemical Holdings, Asahi Carbon Co., Ltd., Phillips Acetylene black Limited, Birla Carbon Public Company Limited
Global Acetylene Black is segmented on the basis of Process, Application, And Geography.
The sample report for the Acetylene Black Market can be obtained on demand from the website. Also, the 24*7 chat support & direct call services are provided to procure the sample report.