By Deployment Type:
The market is segmented into On-premise, Cloud-based. Ballroom software can be installed and deployed in designated dance studio infrastructure. This is an on-premises implementation where the dance studio management or a third party controls the software operation. When software is placed outside of a dance studio's facilities and operated by a third party, it is referred to as cloud deployment. The content segment experienced significant growth.
The value of the A2P SMS & CPaaS market is projected to grow to US$ 101.77 billion with an estimated CAGR of 6.2 % by 2028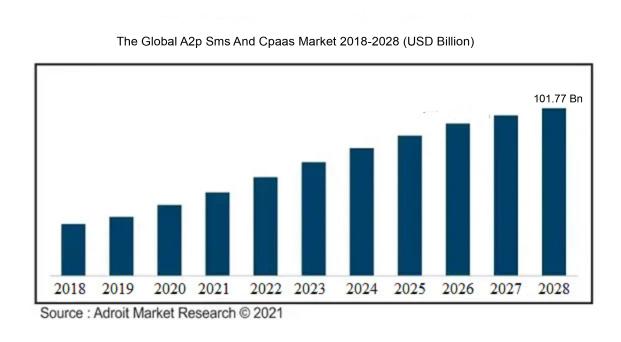 By Industry:
Retail and e-commerce industry to drive market growth
Customer buying behaviours are rapidly evolving, resulting in a dynamic transition in the retail business from single point of contact to omnichannel engagement via the web or social media. Growing consumer demand has resulted in enhanced shopping and service experiences across all channels, fuelled by new communication tools that automate customer service and sales operations. According to an Accenture poll, more than 73 percent of customers anticipate customer service to be easier, quicker, and more convenient in the future than it is now. Many retailers have viewed omnichannel as a great way to acquire a competitive edge. Customer service has become a significant component in influencing the decision to pick a supplier or vendor, especially as most big organisations now operate across many channels (online and mobile). CPaaS is a cloud-based infrastructure that allows businesses to synchronize voice, video, and text communications in real-time. Also, players like Voxvalley Technologies Pvt Ltd offer Vox CPaaS, where one can improve customer service by filling the gaps with promotional messages, delivery tracking alerts and shipping, SMS reminders about abandoned carts, and chat commerce. All of this may be done via the web or a mobile app, and clients will appreciate the simplicity of communication.
By Region:
North America to be the dominant player in the market
Because of IT consumption, there has been a recent increase in mobility and a rapid expansion in the adoption of smart mobile devices. Furthermore, with the growing demand for user-friendly and cost-effective browser-based communication solutions, major players in the market are planning to introduce unified CPaaS solutions. And regional integration is expected to drive the growth of the market. The United States will generate 51.55 million exabytes per month of Internet traffic in 2020 and will reach 98.64 million exabytes per month by 2023, according to the Telecommunications Advisory Service's estimates. They were released in March 2020, Twilio Inc.'s programmable messaging. The platform uses a python development environment that has created an API to track COVID19 data in the US. In addition, the US dominates the 5G market in the region in terms of investment, adoption, and application. AT&T, Verizon, and TMobile, among others, have inked multibillion-dollar deals with network equipment vendors such as Huawei, Ericsson, Nokia, Samsung, and ZTE to construct their 5G network infrastructure in the United States. HPE (Hewlett Packard Enterprise) has released a new service bundle for the implementation of 5G networks. The solutions are intended to assist carriers in quickly deploying 5G services and putting them on a revenue growth path in emerging areas. HPE's Architecture as a Service approach uses a cloud-native software platform to support 5G core, edge infrastructure plans, optimized telecom core, and WiFi 6 enabled IoT services. The telecoms industry will provide prospects for the region's CPaaS market. Telecom companies all throughout the United States are using IoT-based technology to improve productivity and optimize procedures.
CPaaS is a cloud-based delivery architecture that allows customers to utilise APIs (application programming interfaces) to add video, audio, and messaging features to current corporate applications. CPaaS allows users to select real-time communication capabilities and incorporate them into their apps and services. Of course, the PI-driven architecture allows brands and businesses to seamlessly integrate new communication channels into their existing digital stack without having to invest in hardware or pay on a volume basis.
The dance studio software offers features like billing tracking, scheduling, check-in, profile management, customer billing management, instructor management, class management, and others. Another result in the application of this software is more and more studios are promoting the growth of the dance studio software market. Furthermore, the growing number of dance studios, cheap software prices, and the desire to automate administrative operations are projected to drive the dance studio software industry forward.
CPaaS vendors provide bendy, and cost-green software program-as-a-service (SaaS) answers that permit companies to apply voice and messaging offerings to be used instances along with advertising promotions, security (multi-issue authentication), notifications, and patron offerings. Companies along with Kaleyra, Plivo, and Twilio provide user-pleasant talents along with float developers and turnkey app integrations whilst shopping for messages (SMS and RCS) and voice in bulk from community aggregators. They additionally paintings with the huge app vendors along with Facebook to offer a wide variety of verbal exchange channels to their commercial enterprise clients.
Players that need to scale up, input new nations, and extend their SaaS talents will maintain to force the consolidation of the market
Almost all essential A2P messaging and CPaaS gamers obtained an agency in 2020, and the fashion has persisted withinside the first 1/2 of 2021. The inorganic increase is a key approach for getting into new nations, gaining clients, and including new technologies. Common technological infrastructure makes the mixing rather smooth for the client and the goal asset. The organic increase is tough due to the fact maximum high-fee clients and cell community operators (MNOs) have long-hooked-up relationships with rival CPaaS vendors, making it tough to steady new customers and extend geographically.
With the emergence of COVID19 and working from home being the preferred method of transportation, the vendors in the market analysed have been actively pushing WAH and increasing their company. In April 2020, Teleperformance, for example, achieved its objective for work-from-home solutions, with a penetration rate of 66 percent of its workers in its core business, or more than 155,000 agents working from home.
The variety of mergers and acquisitions withinside the A2P messaging and CPaaS area has accelerated substantially withinside the ultimate 2 years, and a sample has emerged: huge groups are inclined to shop for smaller, neighborhood CPaaS vendors or specialized software program vendors. Some are even listed to accumulate the important assets for acquisitions.
Challenges:
As the CPaaS market continues to grow, IT teams face many challenges related to the potential business scalability of new and cost-effective integrated communications technologies while maintaining the same user experience. Active use. In addition, the network capacity issues of adding real-time communication between personal devices and workspaces often require additional network investments. Therefore, high business scale and maintenance costs are some of the factors that may limit the adoption of a CPaaS solution globally.
Major Players and Market Share:
Strategic partnerships are highly sought after among the major players in the CPaaS market. This is aimed at increasing their business income. Also, CPaaS providers are focusing on software/service innovation to improve their market share.
For example, in May 2019, Mitel launched Google's cloud-based wholesale enterprise communication and collaboration solution. MiCloud Flex on Google Cloud delivers ultimate performance for businesses and midsize businesses and provides new revenue streams for channel communities.
Several companies are focusing on strategic partnerships with other IT and telecommunications solution providers to develop new technologies and solutions. For example, in December 2020, Vonage and Yameo announced a strategic partnership to deliver custom video solutions in Europe, Africa, and the Middle East. Vonage's Video API makes it easy for businesses to create personalized video experiences in any mobile, web, or desktop application.
Some of the major players are:
Avaya Inc...
Bandwidth Inc.
Twilio Inc.
Vonage
Infobip Ltd.
Mitel Networks Corporation
TeleSign.
Joint Stock Company
Telnyx LLC
MessageBird
IMIconnect
A2P SMS & CPaaS Market Scope
| | |
| --- | --- |
| Metrics | Details |
| Base Year | 2022 |
| Historic Data | 2018-2019 |
| Forecast Period | 2022-2028 |
| Study Period | 2018-2028 |
| Forecast Unit | Value (USD) |
| Revenue forecast in 2028 | US$ 101.77 billion |
| Growth Rate | CAGR of 6.2% during 2018-2028 |
| Segment Covered | Component, Channel, Enterprise Size, Regions |
| Regions Covered | North America, Europe, Asia Pacific, Middle East and Africa, South America |
| Key Players Profiled | X- Inc.,Avaya Inc.,Cisco Systems,Intelepeer Cloud Communications,Messagebird B- V,Plivo Inc.,Twilio Inc.,Vonage Holdings Corp,Voximplant (Zingaya, Inc. ),Wazo Communication Inc. |
Segments of the A2P, SMS, CPass Market:
On the basis of Type:
CRM
Promotions
Pushed Content
Interactive
On the basis of Application:
Entertainment
Tourism
Retail
Marketing
Healthcare
Media
Others
Based on Regions:
North America
United States
Canada
Mexico
Europe
Germany
UK
France
Italy
Spain
Others
Asia-Pacific
China
Japan
India
South Korea
Southeast Asia
Others
The Middle East and Africa
Saudi Arabia
UAE
South Africa
Others
South America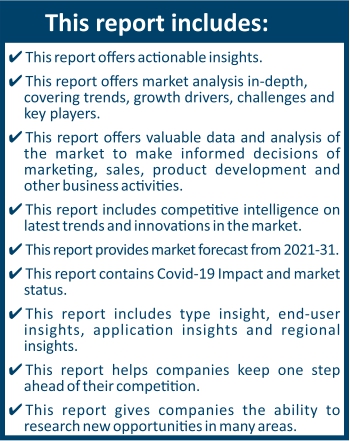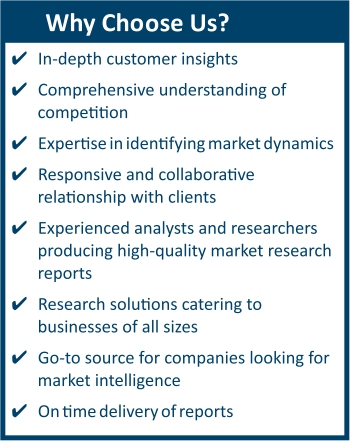 Frequently Asked Questions (FAQ) :
The global A2P SMS & cPaaS market size is expected to reach $46.65 billion by 2028.
The expected CAGR of the A2P SMS & cPaaS market is 9.71% from 2021 to 2028.
Avaya Inc..., Bandwidth Inc., Twilio Inc, Vonage, Infobip Ltd., Mitel Networks Corporation, TeleSign, Joint Stock Company, Telnyx LLC, MessageBird, IMIconnect.
The application of the A2P SMS & cPaaS market are BFSI, Entertainment, Tourism, Retail, Marketing, Healthcare, Media & Among Others.
The base year for the report is 2020.