Covid-19 Impact & Market Status
The research takes a close look at the shifting patterns and new investment strategies being implemented by business leaders across nations and regions to deal with the challenging circumstances and financial instabilities that have arisen in the aftermath of the epidemic. COVID 19 has impeded the global Market Trends for XLPE cables, just like any other industry. Sales demand was influenced and dropped, forcing companies to implement new strategic strategies to improve practices and enhance sales rates among the intended audience or customers. COVID 19 has had an impact on global market production and demand, as well as disrupting the supply chain. COVID 19 also had an impact on the financial side of these businesses.
The global XLPE Cables market worth USD 49.1 Billion by 2030, growing at a CAGR of 7%
The government and authorities offered business strategies in the second half of 2020 to cope with the XLPE cables Industry's growth goals in the current projected years to avoid COVID 19 from affecting market statistics. The primary participants, as well as the government, have devised tactical solutions to address the XLPE Cable Market's problems as a result of this negative impact. As a result, the global market appears to have reached a point of stability in terms of sales and prospects for businesses and consumers.
The pandemic's impact is widespread, and the aftermath is severe, wreaking havoc on the global XLPE Cables Market. The study provides a ready-to-use strategy for dealing with such crises and guiding the global XLPE Cables Market toward sustainable growth and systematic improvement. In the midst of the pandemic, new dynamics have emerged in the worldwide XLPE Cables Market, prompting the development of new business models and techniques to recuperate growth and revenue streams.
Inquisitive business players will find sufficient business transformation suggestions in this report, which are critical to maintaining strong rivalry in the pandemic and post-pandemic era global XLPE Cables market.
Medium and High Voltage Segment is expected to be attractive in the coming years
Due to the rising application in mobile substation equipment, commercial buildings, hospitals, and colleges & institutes, the medium voltage sector is expected to occupy a considerable market share. Medium voltage XLPE cables are commonly used to connect residential and industrial complexes, as well as renewable energy sources like wind and solar farms, to the major grid. Because of the increased government initiatives to expand the grid, the high voltage sector would also generate more share. In utility and commercial applications, it is preferred for power transmission and distribution. Extra-high voltage cable is commonly used in power transmission utilities as well as a variety of other industries, such as water, airports, trains, steel, and renewable energy.
Asia Pacific is likely to account for the largest market share
The market for XLPE cables is predicted to be dominated by Asia-Pacific. Demand for XLPE cables has risen as the number of manufacturing and industrial units has increased. As the number of railroads, metros, commercial districts, bullet trains, IT centres, and other constructions develops, cross-linked polyethylene cables are necessary for a continuous and dependable energy supply. The market for XLPE cables has benefited from rural electrification projects and the expansion of long-distance high-tension transmission power lines. Demand for electric conductors has risen as a result of rapid urbanization, which has boosted demand for XLPE cables.
Sales of XLPE cables used for insulation have increased as the number of power production plants and transmission lines has grown. The African continent has the greatest potential for XLPE cable market expansion, while South America has the second-largest potential for XLPE cable market growth. South America and Africa, like the Asia-Pacific region, will see rapid expansion in the XLPE cable market due to comparable factors and conditions. The market for XLPE cables will continue to rise steadily in Europe and North America.
The market for XLPE cables will develop due to the renovation, upgrade, and modernization of electrical infrastructure in these regions. To meet the need for electricity, some European countries are gradually phasing out conventional power producing sources and establishing renewable power facilities. XLPE cables are required for these projects. XLPE cables are used in modern electrical infrastructure to ensure seamless functioning. In Europe, North America, and the Middle East and Africa, XLPE cables deliver direct electricity to offshore oil and gas operations.
Cross-linked polyethylene cables are commonly known as XLPE cables. It's a type of hydronic tubing made of polyethylene plastic. XLPE has a three-dimensional chemical bond structure and shapes memory properties. At both high and low temperatures, XLPE insulation performs well. XLPE is exceptionally resistant to abrasion and other forms of wear and tear because of its structure. It's also resistant to high-voltage electricity, solvents, and other potentially harmful substances. XLPE cables are likewise less expensive and have significant characteristics.
XLPE cables are used for thermoset insulating material. Cross-linking PE to generate XLPE extends the insulation's temperature range while keeping electrical characteristics. These XLPE cables are commonly utilized in transmission lines ranging from 600V to 155kV. These XLPE cables are now used in transmission lines ranging from 6kV to 35kV, and it plays a major role in power transmission.
Global participants have been concentrating on expanding the amount of renewable energy sources in the whole power generation mix as the power generation sector explores methods to reduce its carbon footprint. To create electricity, renewable energy sources such as the sun, wind, and hydel are used. Natural gas and coal, for example, are renewable energy sources that do not affect the environment by producing hazardous gases.
Rising demand for offshore power generation and an increasing amount of renewable energy in the power generating mix are driving the growth of the XLPE cables market. The worldwide power consumption is predicted to grow dramatically in the next years as a result of rising population, expanding infrastructural operations, fast urbanisation, and improved access to electricity.
The market for XLPE cables has exploded to incredible s. Furthermore, the worldwide XLPE cable industry will benefit from improved building and increased capital spending in the renewable sector. More grid interconnections, higher power generation, offshore wind, and increased usage of XLPE cables to improve efficiency are all elements driving demand for the target product. Similarly, the global Market's growth possibility has been enhanced with improved water, chemical, and oil resistance. The manufacturing and marketing of ammonia goods will increase as more significant companies enter the market and demand rises.
Furthermore, the quick and excessive growth of the maritime trades is a crucial pushing force. The market is expanding as the demand for XLPE cables in the power generating industry grows. Offshore wind energy generation, island connectivity, wave and tidal energy generation, and the oil and gas industries are all gaining appeal. Likewise, industry players' large R&D efforts in product development have an impact on market growth. Submarine modernization and modifications are receiving a lot of financing, which creates a lot of market demand. The XLPE cable industry has surely grown in response to increased demand for improved submarine power cables. Emerging markets around the world are likely to offer untapped potential for XLPE cable applications. Emerging countries provide considerable prospects for multinational firms due to their favourable government regulations for cable production.
Fluctuating pricing and a demand-supply mismatch in the raw materials needed to manufacture XLPE cables are important roadblocks to market expansion. Nonetheless, the market will be supported over the evaluation period by the high demand for medium voltage and advances in transmission and distribution networks. In addition, the market's growth would be accelerated by rising electricity demand and the integration of a sustainable electrical network.
Environmental safety and security awareness are fuelling the expansion of the XLPE cables market for renewable energy. The global market outlook may confront difficulties in removing regional barriers so that high-quality items may reach out to demanding customers and businesses.
The major players of the global XLPE Cables Market are Prysmian Group, Wuxi Jiangnan Cable Co.,Ltd., Centurion Power Cables Pvt Ltd., Ultracab (India) Limited, Universal Cable (M) Bhd., Allied Wire & Cable, Inc., Bhuwal Insulation Cable Pvt Ltd.BLS Polymers Ltd, China Excellent Source Co.,Limited, Dynamic Cables Private Limited, Xi'an Galaxy Rising Industrial Co.,Ltd. Cable Corporation of India Ltd., Relemac Technologies Pvt. Ltd., and Nexans among others.
Key Developments in the Global XLPE Cables Market: a Snapshot
Nexans, a complex cabling solutions provider, approved its 420 kV XLPE subsea cable for installation at a world record depth of 550 meters in July 2019.
In July 2019, Vattenfall awarded Prysmian Group the underwater inter-array cable systems for the 750MW Hollandse Kust Zuid III and IV offshore wind farms in the Netherlands. Prysmian is in charge of developing, testing, and providing 172 kilometers of 66 kV XLPE-insulated inter-array cables, as well as related equipment.
XLPE Cables Market Scope
| | |
| --- | --- |
| Metrics | Details |
| Base Year | 2022 |
| Historic Data | 2020-2021 |
| Forecast Period | 2022-2030 |
| Study Period | 2020-2030 |
| Forecast Unit | Value (USD) |
| Revenue forecast in 2030 | USD 49.1 Billion |
| Growth Rate | CAGR of 7% during 2021-2030 |
| Segment Covered | By Installation, By Voltage, By End User, Regions |
| Regions Covered | North America, Europe, Asia Pacific, South America, Middle East and Africa |
| Key Players Profiled | Universal Cables Ltd. (India),Finolex Cables Ltd. (India),Laser Power & Infra (India),Prysmian Group (Italy),Nexans (France),NKT A/S (Denmark),Brugg Kabel AG (Switzerland),Encore Wire Corporation (US),Eland Cables (UK),Relemac (India),KEI Industries Limited (India),Sumitomo Electric Industries Ltd. (Japan) |
Key Segments of the Global XLPE Cables Market
Material Type Overview
Installation Type Overview
Underground
Overhead
Submarine
Voltage Type Overview
Low Voltage
Medium Voltage
High Voltage
End Use Type Overview
Manufacturing
Oil and Gas
Metals & Mining
Chemical
Utilities
Infrastructure and Communication
Others
Regional Overview
North America
Europe
Germany
France
UK
Rest of Europe
Asia Pacific
South America
Mexico
Brazil
Rest of South America
Middle East and South Africa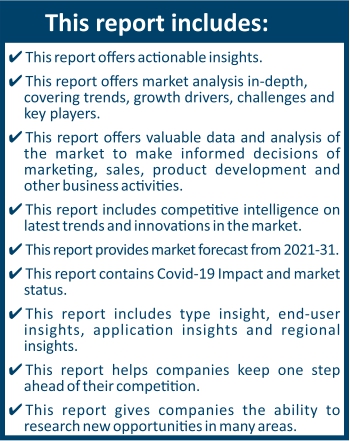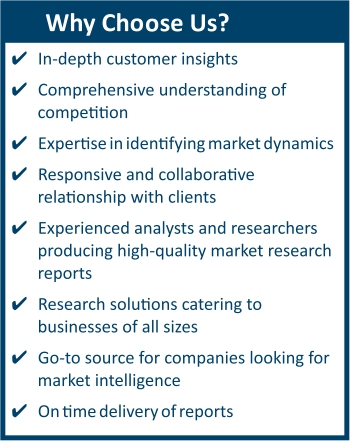 Frequently Asked Questions (FAQ) :
Rising global electricity demand, increasing share of renewable energy in the power generation mix, and increasing demand in offshore power generation are major tailwinds pushing the growth of the global XLPE cable market.
Top players serving the global XLPE Cables market include Prysmian Group, Wuxi Jiangnan Cable Co.,Ltd., Centurion Power Cables Pvt Ltd., Ultracab (India) Limited, Universal Cable (M) Bhd., Allied Wire & Cable, Inc
Asia Pacific region holds the largest share in the global XLPE cable market
Oil & Gas industry is the largest application segment in the global XLPE cable market.
1. Introduction
1.1. Introduction
1.2. Market Definition and Scope
1.3. Units, Currency, Conversions, and Years Considered
1.4. Key Stakeholders
1.5. Key Questions Answered
2. Research Methodology
2.1. Introduction
2.2. Data Capture Sources
2.3. Market Size Estimation
2.4. Market Forecast
2.5. Data Triangulation
2.6. Assumptions and Limitations
3. Market Outlook
3.1. Introduction
3.2. Market Dynamics
3.2.1. Drivers
3.2.2. Restraints
3.2.3. Opportunities
3.2.4. Challenges
3.3. Porter's Five Forces Analysis
3.4. PEST Analysis
4. XLPE Cables Market by Material Type, 2018-2028 (USD Billion)
4.1. HDPE
4.2. LDPE
5. XLPE Cables Market by Installation Type, 2018-2028 (USD Billion)
5.1. Underground
5.2. Overhead
5.3. Submarine
6. XLPE Cables Market by Voltage Type, 2018-2028 (USD Billion)
6.1. Low Voltage
6.2. Medium Voltage
6.3. High Voltage
7. XLPE Cables Market by End Use Type, 2018-2028 (USD Billion)
7.1. Manufacturing
7.2. Oil and Gas
7.3. Metals & Mining
7.4. Chemical
7.5. Utilities
7.6. Infrastructure and Communication
7.7. Others
8. XLPE Cables Market by Region 2018-2028 (USD Billion)
8.1. North America
8.1.1. US
8.1.2. Canada
8.2. Europe
8.2.1. UK
8.2.2. Germany
8.2.3. France
8.2.4. Rest of Europe
8.3. Asia Pacific
8.3.1. China
8.3.2. Japan
8.3.3. Rest of APAC
8.4. South America
8.4.1. Brazil
8.4.2. Mexico
8.4.3. Rest of South America
8.5. Middle East & Africa
8.5.1. Saudi Arab
8.5.2. Rest of MEA
9. Competitive Landscape
9.1. Company Ranking
9.2. Market Share Analysis
9.3. Strategic Initiatives
9.3.1. Mergers & Acquisitions
9.3.2. New Product Launch
9.3.3. Others
10. Company Profiles
10.1. NKT
10.1.1. Products Portfolio
10.1.2. Recent Initiatives
10.1.3. Company Financials
10.2. Prysmian Group
10.3. Wuxi Jiangnan Cable Co.,Ltd.
10.4. Centurion Power Cables Pvt Ltd.
10.5. Ultracab (India) Limited, Universal Cable (M) Bhd.
10.6. Allied Wire & Cable, Inc.
10.7. Bhuwal Insulation Cable Pvt Ltd.
10.8. BLS Polymers Ltd.
10.9. China Excellent Source Co.,Limited
10.10. Dynamic Cables Private Limited
10.11. Xi'an Galaxy Rising Industrial Co.,Ltd.
10.12. Cable Corporation of India Ltd.
10.13. Relemac Technologies Pvt. Ltd.
10.14. Nexans
11. Appendix
11.1. Primary Research Approach
11.1.1. Primary Interview Participants
11.1.2. Primary Interview Summary
11.2. Questionnaire
11.3. Related Reports
11.3.1. Published
11.3.2. Upcoming