Wooden Crates Market has been driven by the rise in applications from multiple end user industries. There is also demand of crates which are customized along with rise in international trade, rise in initiatives by the government, and industrialization on a global basis. Also, this market is driven by the rise in demand for packaged foods and delivery which is door- to- door.
There is a need to enlarge the market as due to rise in awareness among the people to use renewable and eco- friendly materials, wooden crates demand has shown a rise. Besides being eco -friendly, it involves less cost and it is easy to handle.
Wooden Crates Market has few amazing benefits like it can handle material which is heavy in weight. It is also resistant to water. Its property to get customized easily according to the preference of the customers makes it more advantageous to the wooden crates market. As they are cost- effective in comparison to the crates which is made from other materials, it helps to rise the market.
Wooden Crates is durable, strong, and termite- resistant which has the ability to handle loads which is heavy in weight. Most of them are made from woods which are high in quality and they are finely finished with water resistance. In order to meet the needs of the customers, they have an ability to get customized according to their preferences. They are available in various sizes and a multiple of materials are used in order to produce it.
In 2021, the size of market of Wooden Crates Market is USD 7.78 Billion whereas it has been predicted that size of market of Wooden Crates Market by 2031 will be USD 11.57 Billion and the expected Compound Annual Growth Rate (CAGR) is 4.89% in the upcoming years of the forecast period.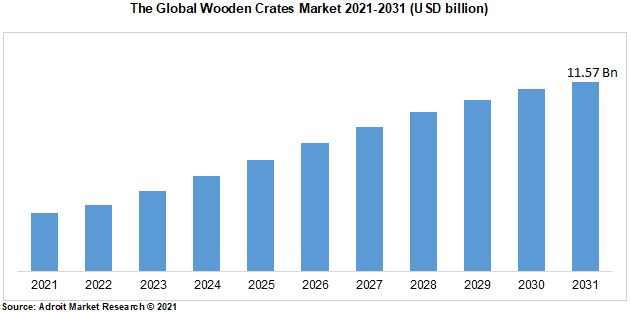 There are some limitations for the Wooden Crates market such as their weight. These wooden crates are heavy in weight with hampers the overall growth of the wooden crates market. They require huge spaces to be stored which makes it useful for only those industries which have large godowns to store them. Also, to cover the cost of production and bring it down, there is launch of plastic crates which hampers the growth of the wooden crates market.
The study report gives analysis with full details of various leading Wooden Crates Market vendors, which involve Polymax, Polytarp Products, Davidson Plastics, Pakaflex Pty Ltd, Flexoplas Packaging, Multifab Packaging, Flex- Pak Corporation, Pak- Line Limited, Balcon Plastics acrylic and PVC sign holders, Ab Rani Plast Oy, SCOTT Lumber Packaging, InterWrap, RKW Group, Tri- Pac. Likewise, the research study of industrial Wooden Crates Market contains the details on trends which are upcoming, opportunities, scope, and extortions that will hamper the procedure of market or firm. This research study is full with data and information in order to give sustenance to firms to misuse and strategize on any upcoming opportunities which is linked to growth of the market.
Segment Analysis
Wooden Crates Market by Type (Timber Segment)
Based on Type, it has been analysed that the segment of timber wood holds a major part of the market and it has been evaluated that this segment will grow in the upcoming years of the forecast period. This segment is rising in demand as it helps to bring the overall cost of production down along with being easy and safe to handle. This timber market is huge and comes in a variety of textures which makes it readily available and high in demand.
Wooden Crates Market by Application (Food and Beverages Segment)
Based on Application, it has been analysed that the segment of food and beverages holds a major part of the market and it is expected to rise in the upcoming years of the forecast period. This segment is rising due to the rise in need to handle the food carefully and avoid any damage to the product which will further be consumed by the customers.
Wooden Crates Market based on Region
Evaluation has been done and it is stated that Asia- pacific region holds the major part of the market and it is expected to grow in the upcoming years of the forecast period. This region is holding a huge share of the market due to the rise in standard of living of the people, increase in the expenditure on research and development capabilities, surging urbanisation, rise in demand for convenient handling packaging solutions, and increase in the personal disposable income of the people.
Covid-19 Impact & Market Status
It has been observed that COVID- 19 had a huge effect on all the markets and it even effected the behaviour of the consumer on the basis of whole world. Likewise, COVID-19 had an influence on Wooden Crates market. Due to global lockdown, there was an overall decline in the market as all the activities of construction were shut up. Due to shutting down of industries, there was no demand of wooden crates which made its market fall on a huge scale. This led to heavy loses of the industry. People preferred to save their money and they only preferred things which were necessary for survival.
Latest Innovations in the Wooden Crates Market: A Snapshot
• In recent years, few major players like Berry Global, Mondi and Sealed Air, Amcor, and Constantia Flexibles have a focus on integration of properties which are biodegradable and bio- derived in wooden crates solutions. It is sensed to be a gambling strategy for the market of materials and packaging. These players are focusing on the large- scale availability of high- performance films which provide the end- users with greater handling convenience.
The aim of trade research analysis is to provide lessons which are reliable and trustworthy on the universal Wooden Crates Market. Data which is complex has been identified by the research study and it also demonstrates the prevailing and historical state of the industry along with market drifts which are expected and expected size of the market. All the descriptions of the sector have been recognized by the report study which also includes leaders of the market, investors, customers, and new entrants.
Wooden Crates Market Scope
| | |
| --- | --- |
| Metrics | Details |
| Base Year | 2022 |
| Historic Data | 2021-2022 |
| Forecast Period | 2022-2031 |
| Study Period | 2021-2031 |
| Forecast Unit | Value (USD) |
| Revenue forecast in 2031 | USD 11.57 Billion |
| Growth Rate | CAGR of 4.89 % during 2021-2030 |
| Segment Covered | Type, Application, By End-use, Regions |
| Regions Covered | North America, Europe, Asia Pacific, South America, Middle East and Africa |
| Key Players Profiled | Polymax, Polytarp Products, Davidson Plastics, Pakaflex Pty Ltd, Flexoplas Packaging, Multifab Packaging, Flex- Pak Corporation, Pak- Line Limited, Balcon Plastics acrylic and PVC sign holders, Ab Rani Plast Oy, SCOTT Lumber Packaging, InterWrap, RKW Group, Tri- Pac. Likewise, |
Key Segments of the Wooden Crates Market
Type Overview, 2021-2031 (USD Billion)
• Timber
• Woods
• Pine
• Wood
• Others
Application Overview, 2021-2031 (USD Billion)
• Auto Parts
• Vehicles
• Agricultural Produce
• retail Products
• Piping and Tubing Material
• Others
Regional Overview, 2021-2031 (USD Billion)
North America
• U.S
• Canada
Europe
• Germany
• France
• UK
• Rest of Europe
Asia Pacific
• China
• India
• Japan
• Rest of Asia Pacific
South America
• Mexico
• Brazil
• Rest of South America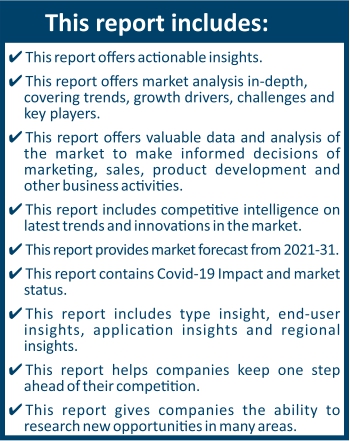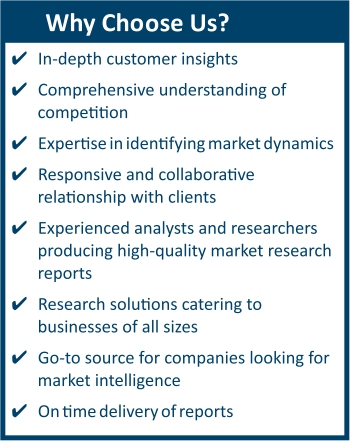 Frequently Asked Questions (FAQ) :
Wooden Crates Market is projected to reach USD 11.57 Billion by 2031, growing at a CAGR of 4.89