Covid-19 Impact & Market Status
This in-depth research report reflecting the market developments during the pandemic has been recorded in complete details to allow readers develop accurate understanding about the market dynamics and reciprocal changes in the global white gloves services market. Supply-chain disruptions and unprecedented halts in delivery infrastructure.
Furniture, Electronic Appliances segment are expected to be rewarding
One of the primary drivers driving the expansion of the white glove services market is the rising disposable income of global middle-class population coupled with growing e-commerce. Rapid digitalization of the world, growth in the fields such as AI, IoT etc. has led to the invention of new electronic appliances. Growing demand for modern electronic appliances which while transportation requires careful handling is driving the growth of white glove services.
Home décor in the modern world is a key trend and the new age generation is inclined towards aesthetics of the modern-day furniture which is key element of home décor. Modern-day furniture can be dis-mantled and assembled from the showroom to customer's home. During the transportation of furniture, it needs to be handled properly without any hustle. Growing demand for furniture from online stores along with retail stores will rise the demand for white glove services.
North America and APAC are region of focus for White Glove Services Players
The Asia-Pacific area is expected to be a prominent regional market, with a considerable proportion of the worldwide white glove services market. Together, North America and Europe account for little over half of the market. Asia-Pacific region is growing as one of the most lucrative regional markets for white gloves services market. Factors such as growing population, improved disposable incomes, international trade and high living standards are fostering high revenue growth in the global gloves services market.
Governments are focusing on strengthening their manufacturing sectors, and multinational businesses are establishing manufacturing bases in the region, thus foreign trade is increasing and is anticipated to increase even more in the future. Furthermore, the retail sector in the region is rapidly growing.
The planned economic expansion as well as the revival of the industrial sector are expected to move the global White Glove Services industry forward. In Asian countries such as China, Taiwan, Korea, and Thailand, the use of electronic devices is expanding. This will benefit global white glove services, as well as the rising availability of various online payment methods, changing lifestyles as a result of urbanization, and advancements in electronic devices, furniture, and sport equipment shipments.
Southeast Asian countries are developing marketplaces that are drawing international investors. E-commerce is expected to increase in these countries in the future years.
White glove services are a unique delivery service provided by companies that go above and beyond standard pick-up and drop-off deliveries. In other words, when it comes to white glove services, the expectations are higher than they are when it comes to internet shopping. White glove delivery is a service that makes sure that products are handled with the utmost care, especially while in transit. When it comes to handling and transferring products, logistics partners, carriers, and shippers all use white gloves.
White glove solutions commence when products are dispatched from warehouses till the time it is delivered and installed at the buyer's house. In the event of a return, the services also include post-installation. A large amount of money is spent on maintaining hygiene, taking precautions, and delivering exactly what the consumer requests.
Despite of the challenges posed by the Covid-19 Pandemic, the global market of White Glove Services market is expected to reach USD 4 billion by the end of 2021-2028, with a CAGR of 6.3 % by 2028.
White glove services are more than anything else a client service. A mindset that makes delivery operations extremely reliable. It's the kind of experience where customers can sense the finesse, sophistication, and attention that goes into a white glove delivery.
Our modern consumer economy is to blame for the exponential expansion of final mile logistics. Consumers want to know not just when a product is packaged, labeled, and sent, but also when it is packaged, labeled, and shipped. They often require it within 24 hours, if not sooner. Consumers tend to make repeat purchases and this is shaped constantly by the seamless delivery of last-mile parcels. White glove services" elevates the experience to the next level, going above and beyond what are increasingly becoming ever-higher "standard" delivery standards. White gloves services mainly are designed to offer clients the highest peace of mind throughout the delivery channels during end-to-end delivery of products. These solutions comprise various activities such as unboxing of items, transition to the next levels such as overnight storage, and specific packaging practices for fragile item packing. The process ends with the final installation of the products at the customer's homes upon delivery.
In present times when a singular approach is maintained to meet diverse delivery challenges, the mail delivery system falls short of delivery objectives. Shippers are offering white glove services as a priority and value-added solutions as part of last-mile logistics solutions. These developments are helping seamless expansion for the global white glove services market. Adding these services to a shipper's delivery offering does more than provide a layer of differentiation. They truly help to advance the logistics sector.
The ability to customise the packaging of commodities based on their size, value, nature, and fragility is a fundamental driver of white glove service expansion. Customization is highly appreciated by consumers in this modern world. A customer always wants that his parcel or shipment is handled with utmost care, owing to which packaging which is customized according to the product is a very rewarding experience for the customer. When moving special, valuable, and fragile things from one location to another, considerable caution is required. In this instance, the packing must be flawless. It must be tailored to the nature of the object, its size, the item's fragility, the amount of heat it can endure, and so on. The packing material varies depending on the product it covers, and it must correspond to international standards. In white gloves services space, various high range packaging products are used to ensure safe and error-free packaging. SOme of the most common packaging materials used in white gloves packaging comprise bubble wraps, moisture-barrier crates, cardboards, corrugated containers and the like.
The white glove services market benefits from domestic and international product and service transportation. The demand for careful treatment of products in e-commerce, and other industries is driving the growth of the white glove services market. Major restrictions on the White Glove Services sector include transportation strikes, fuel pricing, and government regulations on logistics and transportation. One of the major challenges ahead of Global White Glove Services market is the lack of skilled workforce. In this type of delivery services, the shipments are expensive, fragile or to be handled with care. Therefore, these shipments should handle with extreme care and with skill. Thus, lack of skilled force in particular regions might emerge as a restraining factor for the global white glove services market.
The major players of the global White Glove Services Market are XPO, EuroAGD, Fidelitone Last Mile Inc, SEKO, Ryder, Werner Global Logistics, JD.com, Inc, Wayfair, J.B. Hunt Transport, MondoConvenienza, Geek Squad Inc, and Schneider Electric among others.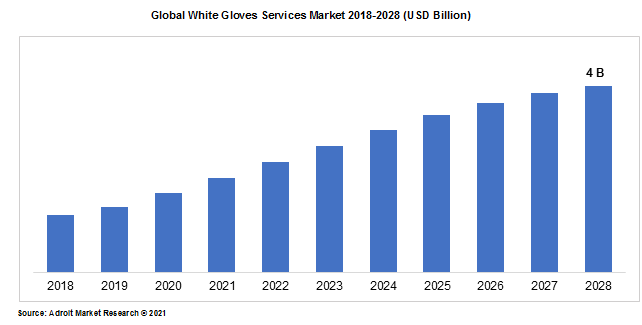 Key Developments in the Global White Glove Services Market: a Snapshot
Joyce Van Lines, a family-owned company that focuses in meeting people's moving and storage needs, announced the availability of White Glove Services in November 2021.
Ivanti announced plans to roll out a "white glove" solution to help partners sell more of its security portfolio in September 2021.
White Gloves Services Market Scope
| | |
| --- | --- |
| Metrics | Details |
| Base Year | 2020 |
| Historic Data | 2018-2019 |
| Forecast Period | 2021-2028 |
| Study Period | 2018-2028 |
| Forecast Unit | Value (USD) |
| Revenue forecast in 2028 | USD 4 billion |
| Growth Rate | CAGR of 6.3 % during 2021-2028 |
| Segment Covered | Service Type, Business Type, Type Application, Regions |
| Regions Covered | North America, Europe, Asia Pacific, Middle East and Africa, South America |
| Key Players Profiled | XPO, EuroAGD, Fidelitone Last Mile Inc, SEKO, Ryder, Werner Global Logistics, JD.com, Inc, Wayfair, J.B. Hunt Transport, MondoConvenienza, Geek Squad Inc, and Schneider Electric among others. |
Key Segments of the Global White Glove Services Market
Service Type Overview
Traditional Logistics
Non-traditional Logistics
Business Type Overview
B2B (Business-to-Business)
Consumer-to-consumer (C2C)
B2C (Business-to-Consumer)
Application Type Overview
Furniture
Electronics Appliances
Sports Equipment
Others
Regional Overview
North America
Europe
Germany
France
UK
Rest of Europe
Asia Pacific
South America
Mexico
Brazil
Rest of South America
Middle East and South Africa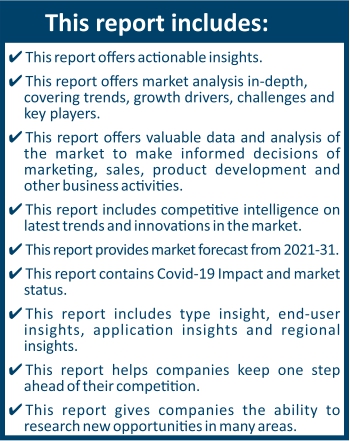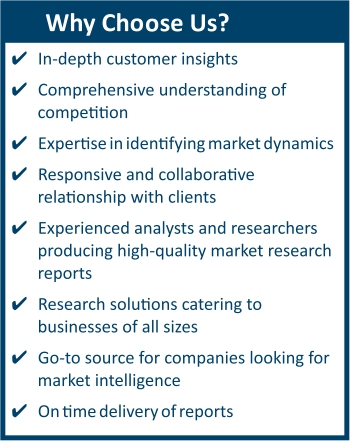 Frequently Asked Questions (FAQ) :
XPO, EuroAGD, Fidelitone Last Mile Inc, SEKO, Ryder, Werner Global Logistics, JD.com, Inc, Wayfair, J.B. Hunt Transport
The report come up with a segment of the White Gloves Services market based on Type, Region, and Application.
The report offers a nitty-gritty estimation of the market by providing data on various viewpoints that incorporate, restraints, drivers, and opportunities threats. This data can help in making suitable decisions for stakeholders before investing.
The sample report for White Gloves Services market can be received after the apply from the website.