Growing passenger car production and sales, population growth increased disposable income in developing nations, and technological developments are the main factors driving the worldwide wheel industry. During the projection period, the growing emphasis on lightweight components, such as aluminium wheels, is anticipated to fuel the segment's expansion.
Since the turn of the century, there has been substantial growth in the demand for effective and high-performance wheels. As a result, producers of wheels are concentrating on making products that are lightweight and strong to satisfy consumer needs for higher performance, fuel efficiency, comfort, and safety. Additionally, the development of lightweight wheels is being pushed by strict emission laws adopted by numerous governments throughout the world.
Numerous benefits are available in the wheel market, including increased fuel efficiency due to lightweight designs, adaptability for various vehicle kinds and uses, and longer lifespans. Additionally, the market for wheels is expanding due to the increased emphasis on offering luxury in vehicles. During the anticipated time frame, the development of cutting-edge materials like aluminium alloys and carbon fibre composites is anticipated to open up the lucrative market potential for wheels.
Furthermore, producers are now able to create wheels with complicated shapes, individualised designs, and great precision thanks to technological advancements like 3D printing and CNC machining. The demand for wheels is anticipated to rise during the forecast period as a result.
A wheel is a round piece of hard material, such as metal or plastic, that is used to roll an object. It is often positioned on an axle that can spin freely and has spokes that extend radially from the centre. Wheels have been used since ancient times in a variety of shapes and uses, but in current usage, they are most frequently found in cars and aeroplanes. Any form of vehicle, piece of heavy equipment, or another item that requires rotation for operation must have wheels.
At a predicted CAGR of 4.1% from 2021 to 2031, the wheel market is expected to increase from USD 73.5 billion in 2021 to USD 97.7 billion by 2031.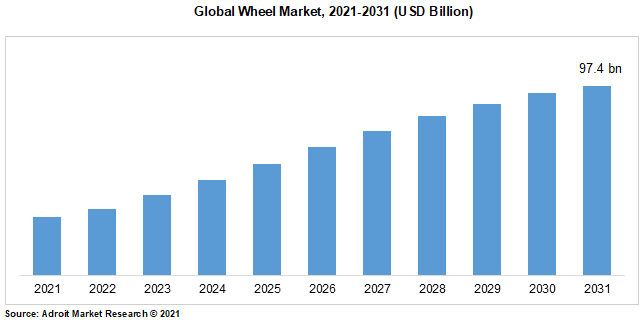 The global increase in demand for passenger and commercial vehicles is responsible for the wheel market's expansion. Due to their lower price when compared to aluminium wheels, steel wheels are predicted to dominate the worldwide wheel market throughout the forecast period.
The market for wheels is anticipated to be significantly constrained by the high price of aluminium wheels. Steel wheels are less expensive, while aluminium wheels cost more since the production method and raw materials are more expensive. Additionally, it is anticipated that the market's expansion will be hampered by the fluctuating prices of the raw materials used to manufacture both steel and aluminium wheels. However, throughout the anticipated period, there are predicted to be attractive growth prospects for the wheel market due to the rising demand for lightweight wheels and the increased emphasis on offering luxury in automobiles.
Bridgestone Corporation, Magna International Inc., Continental AG, Sumitomo Rubber Industries Ltd., Meritor, Inc., Delphi Technologies PLC, American Racin Wheels, Alcoa Wheel & Transportation Products LLC, and ADV.1 Wheels are a few of the major companies in the wheel business.
Segment Analysis
Steel Wheels segment to form the major portion of the market
Due to their lower price when compared to aluminium wheels, steel wheels are predicted to dominate the worldwide wheel market throughout the forecast period. Compared to wheels made of aluminium and other materials, steel wheels are more affordable, robust, and offer better fuel efficiency. Steel wheels also come with modern characteristics like greater shock absorption, corrosion resistance, ride comfort, and improved aesthetics. Over the projection period, this is anticipated to fuel demand for steel wheels. As opposed to steel wheels, aluminium wheels are becoming more popular because of their lightweight construction and enhanced fuel efficiency. Additionally, aluminium wheels perform better in terms of ride comfort and handling qualities.
Passenger Vehicle segment to be on top of the market
Because of the rising demand for passenger vehicles around the world, the passenger vehicle segment is anticipated to have considerable growth over the projected period. The demand for passenger vehicles, which in turn is boosting the expansion of the wheel industry, is being driven by consumers' increasing disposable income and shifting lifestyle preferences. Additionally, OEMs (Original Equipment Manufacturers) are emphasising the inclusion of deluxe and cutting-edge features in passenger vehicles, which is anticipated to fuel demand for aluminium wheels. Furthermore, the demand for lightweight wheel materials like aluminium is being driven up by strict government restrictions regarding vehicle weight and pollution levels. This is predicted to help the wheel market grow during the anticipated term.
Asia Pacific to dominate the market
During the forecast period, Asia Pacific is anticipated to have the highest market for wheels. The population boom, rising disposable income, and quick urbanisation in nations like China and India are all responsible for the growth. Additionally, the region has seen a growth in demand for passenger cars as a result of shifting lifestyle trends and consumer spending power.
Covid-19 Impact & Market Status
The global wheel market has been significantly impacted by the COVID-19 pandemic epidemic. Wheel production was hampered by the supply chain disruption, which decreased sales and profits for manufacturers in 2020. Further impeding the expansion of the wheel market was the vehicle industry's declining demand from automakers as a result of the stalled economy. However, a rebound in the market is anticipated in 2021 as a result of rising demand from automakers for wheels. Additionally, during the anticipated period, the introduction of novel products like forged and composite wheels is anticipated to fuel the expansion of the wheel market.
Latest Innovations in the Global Wheel Market: A Snapshot
The following generation of forged aluminium wheels for medium- and heavy-duty commercial vehicles was unveiled by Alcoa Wheel & Transportation Products in June 2020. Fuel economy is improved by the product's lightweight and low rolling resistance.
American Force Wheels introduced its new line of forged aluminium off-road rims in October 2020. In comparison to steel wheels, the product is lighter and stronger. During the projected period, these advancements are anticipated to fuel market expansion for wheels.





Wheel Market Scope
| | |
| --- | --- |
| Metrics | Details |
| Base Year | 2022 |
| Historic Data | 2020-2021 |
| Forecast Period | 2022-2032 |
| Study Period | 2020-2032 |
| Forecast Unit | Value (USD) |
| Revenue forecast in 2032 | USD 97.7 billion |
| Growth Rate | CAGR of 4.1% during 2021-2032 |
| Segment Covered | Type, Application, Regions |
| Regions Covered | North America, Europe, Asia Pacific, South America, Middle East and Africa |
| Key Players Profiled | Bridgestone Corporation, Magna International Inc., Continental AG, Sumitomo Rubber Industries Ltd., Meritor, Inc., Delphi Technologies PLC, American Racin Wheels, Alcoa Wheel & Transportation Products LLC, and ADV.1 Wheels |
Key Segment of Global Wheel Market
By Type Overview 2021-2031, (USD Billion)
• Steel wheels
• Aluminium wheels

By Application Overview 2021-2031, (USD Billion)
• Passenger Vehicles
• Commercial Vehicles
By End-User Overview 2021-2031, (USD Billion)
• OEMs
• Aftermarket
By Region Overview 2021-2031, (USD Billion)
North America
• USA
• Canada
Asia Pacific
• China
• India
• Japan
• Rest of Asia Pacific
South America
• Mexico
• Brazil
• Rest of North America
Europe
• Germany
• France
• UK
• Rest of Europe
Middle East and Africa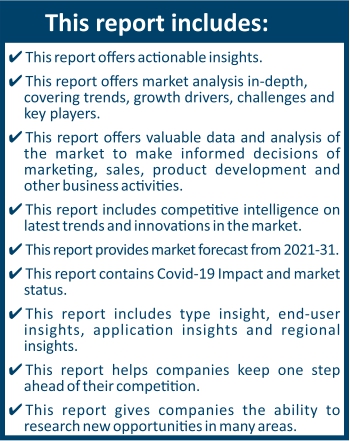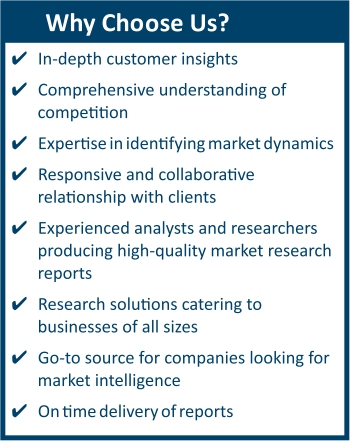 Frequently Asked Questions (FAQ) :
Wheel Market is projected to reach USD 97.7 billion by 2031, growing at a CAGR of 4.1%