The global vitrified tiles industry is majorly driven by the rise in demand for tiles with better durability as well as simplicity of installation
Covid-19 Impact & Market Status
The coronavirus outbreak has quickly expanded throughout multiple regions across the world, wreaking havoc on people's lives and the community at large. It started off as a human health issue but has now evolved into a huge threat to the global economy, finance, and trade. The COVID-19 epidemic has halted the manufacture of several vitrified tile goods because of the ongoing lockdown in critical global countries. Likewise, with the availability of a COVID-19 vaccine, the number of COVID-19 cases is expected to decrease in the near future. This is also predicted to result in the re-starting of vitrified tile enterprises at full capacity, allowing the vitrified tile market share to recover by the beginning of 2022. Manufacturers must focus on protecting their operations, personnel, and supply networks until COVID-19 infection instances start to decline in order to address urgent concerns and construct new working equipment, procedures, and machines.
The global Vitrified Tiles market is expected to develop USD 656.25 billion by 2030, at a compound annual increase in price (CAGR) of 7.1% throughout the forecast period.
The Glazed Body Vitrified Tile Segment will hold the Majority of the Share in the Predicted Timeframe
Throughout the projection period, demand for glazed body vitrified tile is expected to increase significantly. The increased demand for these tiles in residential applications may be responsible for this market rise. It has benefits like lengthy durability and a luxurious appearance, which are expected to enhance demand in this industry.
The Offline Segment will Hold Maximum Revenue in the Coming Future
The offline segment, which accounted for more than half of the global market in 2020, had the biggest market share.
The Residential Segment will Grow with the Maximum Revenue in the Coming Future
The residential segment is likely to play a prominent role in the vitrified tile industry. As smart homes become more common, a variety of unique thermal tiles, such as energy-saving, cooling tiles, and heat-generating are projected to fuel growth in the vitrified tile market, particularly in residential structures. Large-sized tiles are becoming increasingly popular among consumers since they are more durable. Smaller tiles, on the other hand, may have a lower visual appeal due to the great number of seams between them. Because these joints are not water-resistant, they require a particular covering to keep water out. Water penetration is less likely with vitrified tiles since they require less jointing. These are the elements that will likely lead to a rise in the use of vitrified tiles in residential applications.
Asia Pacific Market is projected to be a Maximum Growth Rate in the Future
The Asia Pacific is likely to have a substantial share of the vitrified tile market during the prediction period. Malaysia, China, India, and Indonesia are actively investing in infrastructure development. During the projected period, large investments in airport building and modernization are likely to boost demand for vitrified tiles in the Asia Pacific.
The global Vitrified Tile Market is predicted to grow as advanced printing technologies such as 3D printing, water jet technology, digital printing, and anti-microbial glazing technology become more widely available.
The global vitrified tiles market is growing rapidly owing to the rising construction sector across the globe. The growing need for vitrified tiles, which are used for flooring and walls in both residential and non-residential constructions, is having a significant impact on the market for vitrified tiles. They're typically used as an alternative to marble and granite for flooring. Furthermore, rising wages as a consequence of economic success, as well as increased population and urbanization, have raised building demand in many countries, resulting in major growth in the vitrified tile business.
Vitrified tiles are basically a combination of Quartz, sand, and feldspar. The hydraulic pressing process is used to make these tiles, in which the mixture is heated to a certain temperature to generate a glass-like substance before being converted into tiles. Because these tiles are very weather resistant, they are commonly utilized for both outdoor and interior applications. These are also frost-resistant due to their limited water absorption capability.
The flexural strength of these tiles is 35N/mm2 and the breaking strength is 700N. Vitrified tiles may be utilized in moist places like bathrooms and kitchens since they are nonporous. Due to their attractive appeal and great durability, these tiles are frequently used in the commercial market, such as corporate offices and hotels. Vitrified tiles are simple to clean since they have a shiny and smooth feel.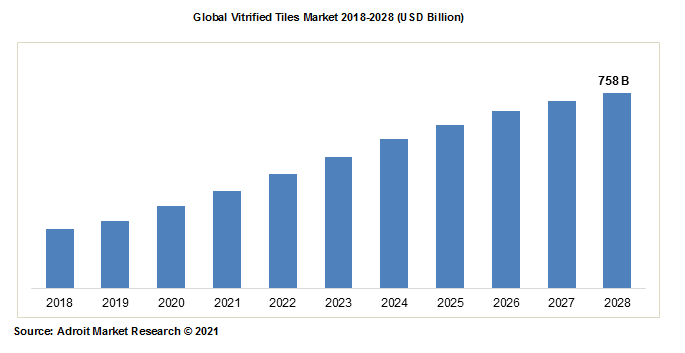 Our researchers give insight into the financial statements of the main competitors, as well as major advances, product benchmarking, and SWOT analysis, in the market research section dedicated solely to significant players in the global Vitrified Tiles market. Altaeco S.p.A, Asian Granito India Limited, Aparna Enterprises Ltd, SCG Ceramics, Casalgrande Padana spa, ABK Group, Ceramica Del Conca spa, Mohawk Industries, Inc., Lamosa Group, and Kajaria Ceramics Limited are some of the leading firms in the industry. Financial overviews, company plans, corporate biographies, and current events were used to define market participants.
Latest Innovations in the Global Vitrified Tiles Market: a Snapshot
In April 2021, M S International Inc (MSI), North America's largest supplier of flooring, wall tiles, worktops, and hardscaping materials, announced the extension of its already wide and ever-growing Q Premium Natural Quartz product line. Five new, on-trend marble-look quartz shades were introduced, representing lighter and darker tones to fit any design.
In July 2021, the Indian tile industry is ranked in the top three in the world for tile production and is growing at a constant 15% per year. The "Sunhearrt brand" is owned by Sunshine Tiles Firm Pvt. Ltd., a well-known and renowned company in India. And, as a result of its remarkable journey, Sunhearrt is now the sixth-youngest brand in the Indian ceramic sector.
The purpose of this market research report is to give comprehensive data on the global Vitrified Tiles market. The study decodes complex data to reveal the industry's present and historical positions, as well as future market trends and growth. In a variety of industries, the study looks at market leaders, investors, customers, and new entrants.
Vitrified Tiles Market Scope
| | |
| --- | --- |
| Metrics | Details |
| Base Year | 2022 |
| Historic Data | 2020-2021 |
| Forecast Period | 2022-2030 |
| Study Period | 2020-2030 |
| Forecast Unit | Value (USD) |
| Revenue forecast in 2030 | USD 656.25 billion |
| Growth Rate | CAGR of 7.1% during 2022-2030 |
| Segment Covered | Product, Application, End Use, Region. |
| Regions Covered | North America, Europe, Asia Pacific, South America, Middle East and Africa |
| Key Players Profiled | ATLAS CONCORDE S.P.A., Mohawk Industries, Inc., Crossville Inc., RAK Ceramics, Cerámica Saloni, Florida Tile, Inc., Porcelanosa Group, Kajaria Ceramics Limited, Ricchetti Group, China Ceramics Co., Ltd., Guangdong Monalisa Industry Co., Ltd., Guangdong Newpearl Ceramics Group Co., Ltd., Florim Ceramiche S.p.A. |
Key Segments of the Global Vitrified Tiles Market
Product Type Overview, 2018-2028 (USD Billion)
Full Body Vitrified Tiles
Double Charged Vitrified Tiles
Glazed Vitrified Tiles
Distribution Channel Overview, 2018-2028 (USD Billion)
Application Overview, 2018-2028 (USD Billion)
End-User Overview, 2018-2028 (USD Billion)
Residential
Non-residential
Regional Overview, 2018-2028 (USD Billion)
North America
Europe
Germany
France
UK
Rest of Europe
Asia Pacific
China
India
Japan
Rest of Asia Pacific
South America
Mexico
Brazil
Rest of South America
The Middle East and South Africa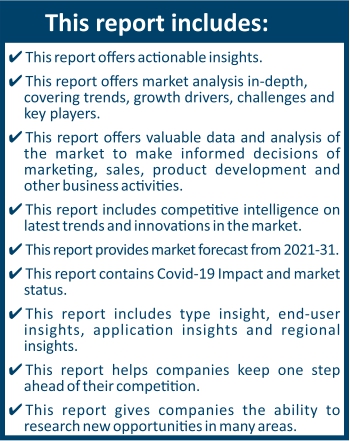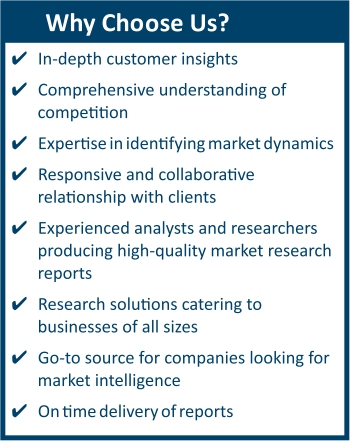 Frequently Asked Questions (FAQ) :
Vitrified Tiles market projected to grow at approximately 6% during the assessment period.
The Glazed Body Vitrified Tile Segment will hold the Majority of the Share.
Asia Pacific Market holds the largest share in the global vitrified tiles market
Altaeco S.p.A, Asian Granito India Limited, Aparna Enterprises Ltd, SCG Ceramics, Casalgrande Padana spa, ABK Group, Ceramica Del Conca spa, Mohawk Industries, Inc., Lamosa Group