A virtual power plant is a cloud-based widespread power plant that collects the volume of diversified energy resources (der) with the intention to accelerate generation of power, as well as trading or selling renewable power to the electricity market.
The global Virtual Power Plant market is expected to develop USD 6.74 Billion by 2028, at a compound annual increase in price (CAGR) of 32.89% throughout the forecast period.
Covid-19 impact & market status
ever since the coronavirus happened, each and every industry was influenced. The virtual power plant market also witnessed a few alterations in their operations during the worldwide pandemic. Two or more years of covid-19 epidemic adversely affected countries across the world and it has seen numerous amendments in the company strategies, gulf between demand and supply of products to end-users, delay in supply chain and prices of the products as well.
Virtual power plants have been employed to optimize power generation from the existing sources, diminish the carbon emissions, and merge various renewable energy sources. Any growth in smart grid would ultimately affect market of virtual power plant. Additionally, factors like rising share of renewable energy resources in the power generation mix, and decreasing costs of solar power generation and energy storage would also boost the growth of virtual power plant market.
Renewable energy sources are witnessing ample traction. However, there are some functional challenges in power system network management. Virtual power plants are therefore becoming integral to manage power distribution, generation, and optimization. Virtual power plants are also gaining momentum with large scale reliance on solar grids
technical analysis of global virtual power plant market
Demands are expected to rise significantly through the forecast years owing to factors such as the growing virtual power plant industry and grid up-gradation. These are favouring high revenue growth in the global virtual power plants market in the coming years. The mixed assets technology is expected to observe the inflated market extension owing to greater application of high-tech devices to control consumer-sited loads.
rapid increase in the demand of virtual power plant
Industrial segment has accounted for hugest revenue share. The ramped-up application of virtual power plant in small and medium sized industries are likely to drive development of the market. High reliability and energy during peak load time periods mare vpp favourable for industrial application. Residential segment is estimated to witness largest growth in forecast timeframe.
dominance of europe over virtual power plant
It is due to the increased demand of eco-friendly energy plant in countries like india and china with surge in industrialization, the region asia-pacific holds the highest stake in global virtual power plant market. In addition to this, china's steel industry contributes 36% to the global gdp. In north america, the u.s is anticipated to lead the global market and witness huge demand for virtual power plant due to hike in eco-friendly renewable energy.
As europe is actively supporting green energy utilization, the region is likely to remain the most lucrative growth spot for the global virtual power plants market. Additionally, several industry players are also dominating the region, along with favourable government initiatives which are creating fresh opportunities for market expansion. Additionally, in the forthcoming years, apac is expected to emerge as a significant growth hub as countries such as india and china are investing in renewable energy to support industrialization.
advances in renewable energy to meet power generation creates new opportunities
Renewable energy is crucial in addressing the challenge of greenhouse gas emissions. Renewable energy occurs naturally and therefore is highly replenishable. Renewable energy is a naturally occurring source of energy that can be easily replenished and plays a significant role in eliminating greenhouse gas emission. Renewable energy is costlier when compared with fossil fuels power generation. Renewable power sources are becoming highly convenient and sustainable for power generation and management to offset the challenges of environmental sustainability. It is due to environmental conservation and rising awareness, countries across the globe are veering toward renewable sources for power generation.
In power capacity management, renewable resources are becoming top choices, swiftly substituting coal. This is favouring the overall growth curve positively, allowing substantial revenue generation in the coming years. As per IEA in 2015, renewable resources calculated for more than half of the net annual addition to power capacity and overtook coal in terms of cumulative installed capacity in the world. In rising share of renewables in the power generation mix is likely to impact the market in a positive way.
The virtual power plant came into effect to aggregate different distributed energy sources like wind turbines, hydro-electric plants, solar PV cells etc. It is a distributed power generation plant that offers effective and efficient generation and sale of power in the trading market. A virtual power plant (VPP) is a platform, of scale power generation comprising various renewable sources such as solar and wind energies. A virtual power plant includes numerous mixed assets which are associated through central control processing a wide range of information like current prices at the power exchange rate, price and weather forecasts, grid information of the operators of the system.
In recent years, there has been a major switch in the global virtual power plant market from centralized power systems to de-centralized power systems with inclusion of sustainable and renewable energy resources, conversion of energy, savings and generators for emergency. However, despite the innovation of high-tech, decentralized energy resources may pose uncertainty and unreliability of power grids and shortage of strategic business models for allowing consumers to be a part of wholesale and retail market for higher profits.
It is due to the change in global market dynamics from centralized distribution to de-centralized distribution of power, upliftment of virtual power plant market is on the cards. Moreover, decline in energy generation costs and easy accessibility of storage of energy is likely to boost demand in the market.
Virtual power system is more efficient and flexible to deliver peal load electricity at a short notice in comparison to that of the traditional power plant set up. This leads to further stability in the market. Flexibility in trading market with innovative virtual power plant set-up due to price volatility attracts tonnes of new participants and consumers can sell excess energy in trade markets also. High-frequency of electro-magnetic and radio waves pose health concerns in elderly folks and infants and cyber- security issues with energy sector are major drawbacks of virtual power plant market. Nonetheless, new government policies and rules & regulations in favour of promotion of eco-friendly power generation may accelerate demand of renewable energy and subsequently market growth of global virtual power plant market.
It is owing to the presence of a big number of key industry players and new governmental strategies across distinct european countries on utilization of 100% eco-friendly energy, europe has valued for the highest virtual power plant market. In terms of growth of the market, asia-pacific is leading the virtual power plant market. This is the result of the rapid increase in power demands and industrialization in countries such as india and china. As per reports. China's steel industry contributes 36% of it to global gdp.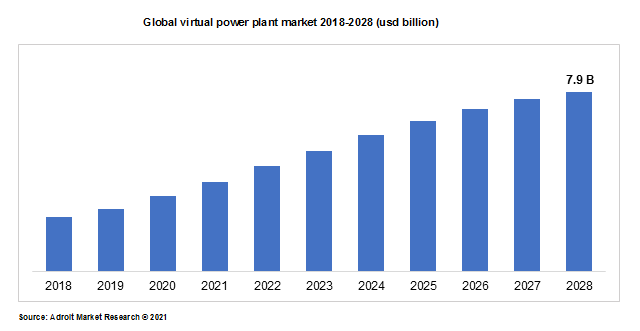 The major players of the market have adopted product launch, boost in business scalability to sustain the tremendous market competition. The key players of the global virtual power market are agl energy incorporation, enel x incorporation, enbala power networks, general electric company, siemens ag, abb ltd., schneider electric se, limejump ltd., etc.
Major developments in the global virtual power plant market: a snapshot
The shift from centralized to distributed power generation and increasing stake of renewable energy sources in generation of power mix is certainly uplifting the virtual power plant market across the globe. The inflated utilization of sustainable energy sources in industrial and household sectors is surely going to ramp up the demand in the virtual power plant market and decline the reliance on fossil fuels which causes pollution in the environment.
The end-user segment which is residential sector, is predicted to hike at the fastest pace during the forecast period i.e.; 2021-2028.this partnership is likely to cater to the commercial and industrial(c&i) consumers in diminishing their energy utilization and costs, allowing utilities to effortlessly achieve their grid balancing and energy efficacy goals.
Virtual Power Plant Market (VPP) Market Scope
| | |
| --- | --- |
| Metrics | Details |
| Base Year | 2020 |
| Historic Data | 2018-2019 |
| Forecast Period | 2021-2028 |
| Study Period | 2018-2028 |
| Forecast Unit | Value (USD) |
| Revenue forecast in 2028 | USD 6.74 Billion |
| Growth Rate | CAGR of 32.89% during 2021-2028 |
| Segment Covered | technology, end-user, Regions |
| Regions Covered | North America, Europe, Asia Pacific, Middle East and Africa, South America |
| Key Players Profiled | Limejump, Flexitricity, and Kiwi Power hold a small stake in the global VPP market |
Key segments of the global virtual power plant market
Technology overview, 2018-2028 (usd billion)
Distribution generation
Demand response
Mixed asset
End-user overview, 2018-2028 (usd billion)
Industrial
Commercial
Residential
Regional overview, 2018-2028 (usd billion)
North america
Europe
Germany
France
Uk
Rest of europe
Asia pacific
China
India
Japan
Rest of asia pacific
South america
Mexico
Brazil
Rest of south america
Middle east and africa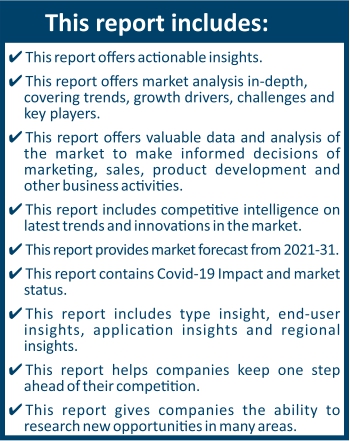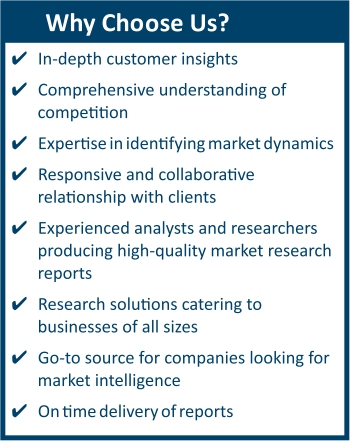 Frequently Asked Questions (FAQ) :
The virtual power plant market growth will increase by USD 7.9 billion during 2021-2028.
The virtual power plant market is expected to grow at a CAGR of 28% during 2021-2028.
Europe region is expected to hold the largest market share in forecast period 2021 to 2028.
agl energy incorporation, enel x incorporation, enbala power networks, general electric company, siemens ag, abb ltd., schneider electric se, limejump ltd., etc. are a few of the key vendors in the virtual power plant market.
The report sample for virtual power plant market report can be obtained on demand from the website. Also, the 24*7 chat support & direct call services are provided to procure the sample report.