The global virtual goods market is expected to grow at a compound annual growth rate (CAGR) of more than 20.2% from 2022 to 2028, from revenue of approximately USD 67.4 billion in 2021 to approximately USD 203.5 billion in 2028.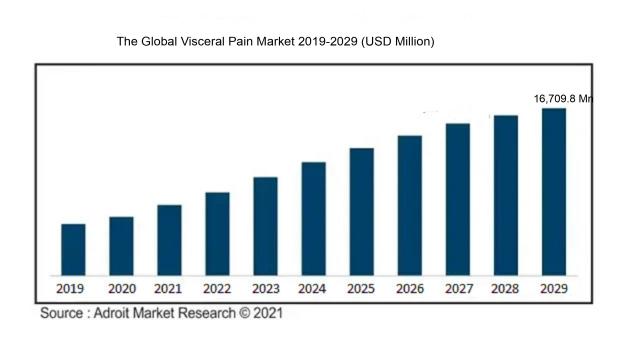 The global virtual goods market size was valued at USD 38.06 billion in 2017. The growth of this market is largely attributed to the widespread appeal of social gaming among youngsters. The rising popularity of free-to-play games among gamers as well as game developers have encouraged the purchase of virtual goods, thereby, resulting in a rapid forward momentum of the market. The global virtual games market received a giant impetus from the rapid penetration of social networking websites which support peer to peer gaming and has had a significant effect on the in-game purchases made by the gamers.
Virtual goods are services and products that are available in games that are procured using real money. These goods do not translate into real-life goods and are particular to a certain game. The study on the global virtual goods market size covers trends including consumer behavior, consumer spending patterns, the popularity of gaming, and the number of games available. The study discusses the global virtual market value for a period ranging between 2015 and 2018. The global virtual goods market share on the basis of age group and gender have been elaborated in the study at a regional and country level.
Virtual Goods Market Scope
| | |
| --- | --- |
| Metrics | Details |
| Base Year | 2022 |
| Historic Data | 2018-2019 |
| Forecast Period | 2022-2028 |
| Study Period | 2018-2028 |
| Forecast Unit | Value (USD) |
| Revenue forecast in 2028 | USD 203.5 billion |
| Growth Rate | CAGR of 20.2 % during 2018-2028 |
| Segment Covered | Gender, Age, Regions |
| Regions Covered | North America, Europe, Asia Pacific, South America, Middle East and Africa |
Key segments of the global virtual goods market
Gender Overview, (USD Million)
Age Overview, (USD Million)
Regional Overview, (USD Million)
North America
Europe
Asia-Pacific

China
India
Japan
Southeast Asia

Central & South America
Middle East & Africa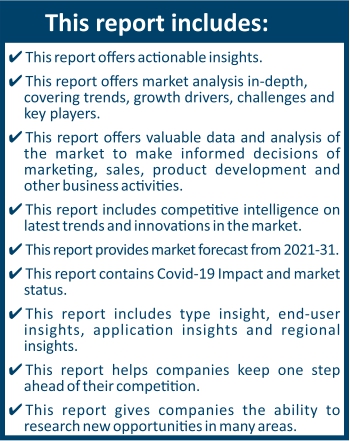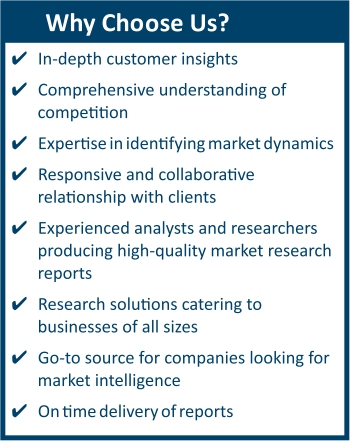 Frequently Asked Questions (FAQ) :
The market value of virtual goods market in 2025 was USD 189.76 billion.
The virtual goods market is growing at a CAGR of 22.3% over the forecast period.
To get latest version of virtual goods market report can be obtained on demand from the website.
In recent times, the growing popularity of the free-to-play business model among both the game developers and players is being witnessed globally. The basic game is available for download for free. However, players are given the option to buy virtual goods which range from cosmetic elements such as new skins for game characters to items offering a competitive advantage over other players. A primary driver of the global virtual goods market is the rising use of online communities. The global market for digital games stood at USD 105.4 billion in 2018. Furthermore, the emerging popularity of massively multiplayer online games (MMOG) facilitated by social networking websites has led to gamers spending a considerable amount of their time in the game worlds. These users strongly identify with their in-game identity and showcase a high level of involvement.
In the free-to-play business model, game developing companies provide the basic gaming content free of cost in order to keep low entry barriers for potential users. However, additional content can be bought in-game for a small sum. This is also known as virtual additional content which is diverse as the games in which they are deploying. On the basis of application, they can be segmented into functional virtual goods, virtual goods for communication purposes, and decorative virtual goods. Furthermore, the option of ad-free gaming is also usually offered as a virtual good in exchange for payment of a small sum.
Virtual goods are expected to expand their share in total sales in the overall video game industry. The growth of this market is driven by expanding the business model, flexibility, usage analysis, creativity, and community building. The virtual goods market is maturing and is liberating itself from its dependency on free-to-play games. Gaming companies are depending more on virtual goods sale as this allows monetization to act flexibly, based on platforms and individual gamers. The gamers willingness to pay majorly depends on the companies' manage to appeal to undecided gamers and transform purchasing virtual additional content into a positive experience. Revolutionizing the distribution system in the video game sector has made game developers' business models more flexible. Alongside the buying of individual games, the trade of virtual goods is expected to become an underlying business model on all gaming platforms in the coming years. Virtual goods purchase will profit from the progressive digitization of society and the rising significance of social networking. There is a huge potential for growth in this market, but stabilizing and increasing the willingness to pay presents video game companies with some challenges. The primary ones include the integration of virtual additional content into the gaming experience, constant monitoring of performance and flexibly adjusting games to meet the user requirements.
The male population dominates the in-game purchases, thereby, occupying a majority share in the overall virtual goods market size. The male segment generated revenues which constituted more than 70% of the global virtual goods market share. This large scale domination of male users purchasing virtual goods as compared to the female users is largely attributed to the considerably larger number of male population engaged in gaming. Although the global share of male gamers stands at 55% as compared to female gamers, there is a huge discrepancy in the share of virtual goods purchases. A majority of the female population are casual gamers and do not find it necessary to spend on virtual items. The female population is in two minds when it comes to making in-game purchases. These gamers are wary of the unending nature of in-game spending and either avoid or limit their spending.
However, sentiment toward virtual goods purchases is different for male gamers and they are more receptive to buying virtual goods which are cosmetic in nature such as a new outfit for an avatar or a better weapon for a superhero. In complex virtual worlds with their own internal economies which include games like World of Warcraft and Second Life, virtual goods purchases have become a normal part of gaming for the male population.
The purchase of virtual goods in games among the male population is majorly motivated by new game experiences as well as the enhanced enjoyment achieved through the addition of these virtual goods. Furthermore, gaming companies are targeting the majority demographic, i.e., the male game players and the majority of the video games are developed around male protagonists. These companies are resorting to strategies such as attracting the gamers' attention by designing virtual goods which genuinely add value to the gaming experience. The game developers are integrating additional contents creatively during the experience of each game. This is expected to increase the willingness to pay of the male population and thereby generate higher revenue from this segment of the market.
The primary driver of the Asia Pacific virtual goods market, which is the highest revenue generating region, is the growing user base on social media and gaming integrated platforms including Facebook and other social networks. The emergence of casual and social games on social networking sites as well as smartphones coupled with increased sales of smartphones and tabs have assisted in creating a virtual goods market which is exhibiting a rapid growth. This has resulted in social games on social networks and mobile platforms as the largest channels for virtual goods sales during the forecast period.
The region's revenue stood at USD 21.64 billion in 2017. China and Southeast Asia remained the highest virtual goods consuming countries in this region. Factors such as localization of games by redesigning costumes worn by avatars to reflect on regional tastes and the dubbing of dialogues and translation of the text into the particular country's or region's language have boosted the popularity of online video games throughout Asia Pacific. Additionally, the ease of accessing and using payment systems for purchasing virtual goods is also a key determinant affecting the demand for virtual goods in this region.