Innovations are progressing, as is the use of cell phones and digitalization around the world
Covid-19 Impact & Market Status
The disease has expanded to almost 100 countries around the world since the COVID-19 viral outbreak in December 2019, prompting the World Health Organization to declare it a public health emergency. The global effects of the coronavirus illness 2019 (COVID-19) are already being seen, and the infotech industry will be considerably impacted in 2020.
The Vineyard Management software market is expected to grow at a CAGR of 15% to reach USD 3.637 billion in 2028.
COVID-19 has the potential to have three major effects on the global economy: directly impacting production and demand, causing supply chain and market disruption, and having a financial impact on businesses and financial markets.
Flight cancellations travel bans, and quarantines; restaurants closed; all indoor events restricted; over forty countries declared states of emergency; massive supply chain slowdown; stock market volatility; falling business confidence, growing panic among the population, and uncertainty about the future have all been impacted by the COVID-19 outbreak.
The global Vineyard Management software market report study through in-depth research offers a comprehensive market outlook with analysis of Covid-19 impact. The report examines the impact of a pandemic on the economic growth of the market, developments, applications, and regions operating in the global crypto market. Recovery strategies implemented by market players during the covid-19 pandemic are studied. A detailed study of the Vineyard Management software market documented in this report helps market players make well-informed decisions.
Cloud type is anticipated to dominate the market during the forecast period
There are several cloud deployment and service models, and cloud computing refers to the utilization of a network of remote servers that are hosted via the Internet. One of the most distinguishing features of cloud computing is that all services, from data storage to software development, are available on a pay-per-use basis. A web browser can be used to access cloud-based software. It's available as a monthly or annual membership, with additional support, training, and update fees. Cloud-based vineyard management software is being adopted by small and constrained wineries because it delivers speedier and more cost-effective solutions. As a result, in the anticipated term, the cloud-based model is expected to gain significant popularity.
North America is anticipated to lead the market growth
Vineyard management software is used by both large and small wineries in North America to focus on controlling and reducing IT-related capital expenditure. Due to industry advancements and the growing population in China, India, and other Asia Pacific countries, the vineyard management software market is likely to increase throughout the forecast period.
Vineyard management software is rapidly being used by large and small wineries in the Americas to help them manage and save IT-related capital investment. Vineyard management software is being used by North American countries such as the United States and Canada to produce integrated, diversified, productive, profitable, healthy, and sustainable land-use systems.
Innovations are progressing, as is the use of cell phones and digitalization around the world
Viticulture is currently one of the most profitable industries. Both grape harvesters and winemakers strive to provide the finest results with the fewest complications possible. Viticulture includes a variety of procedures such as soil preparation, planting, irrigation, harvesting, and wine production, all of which contribute to the wine's quality. To reach the greatest final outcome, it is critical to establish and choose effective approaches. Vineyard management software aids in the comprehension of information pertaining to the viticulture industry.
Due to competitive price strategies and the promotion of technology advancements, consumers are adopting vineyard management software at a faster rate. The cost of software is determined by the unique features and value added to clients. Because of shifting pricing methods, the number of vineyard software options will grow during the projection period.
Increases the demand for automated wine production process management, which aids wineries and distributors in clarifying the winemaking process and reducing other administrative tasks. Bottling, warehousing, and distribution are among the processes monitored by vineyard management software. Users choose convenient means of absorbing information about vineyards through vineyard management software as the use of smart technologies and new apps grows. During the projected years, however, the market is expected to be slowed by the large capital investment required for vineyard management software.
These factors collectively influence the thumping growth of the global Vineyard Management software market.
Vendors are focusing on establishing mobile apps or mobile-friendly websites as a result of the growing use of mobile devices. Wineries and wine wholesalers are increasingly using mobile devices to acquire geographic data, monitor weather, collect irrigation data, and predict crop yields. Vineyard management mobile apps give you more control over how you access, manage, and monitor vital vineyard data. Smartphones and mobile devices are also assisting winegrowers and winemakers with professional networking. According to our industry research and analysis, one of the important trends that will gain traction in the winery management software market over the next few years will be the debut of mobile applications for vineyard management.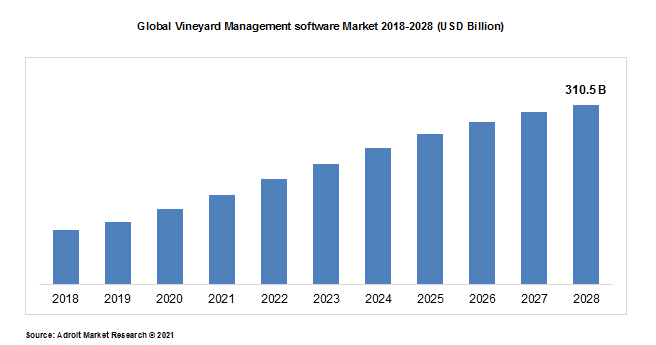 The top companies proving Vineyard Management software are DeVineWare, eVineyard, fermsoft, GrapeGears, GreatVines, Grow Data, Grow Smarter, IVISsoftware.com, Oztera, PremiereVision, Process2Wine, SureHarvest Services, Vinsight, VinPro, VinNOW Software, VineSpring, Vin65, VinSuite, Vintegrate, The Winemaker's Database, Wine Management Systems, Wine Tracker Plus among all the emerging and well-established players.
These companies to stay ahead of the competitive edge are undertaking strategic initiatives such as mergers and acquisitions, and expansions for research and development in Vineyard Management software.
Latest Innovations in the Global Vineyard Management software Market: a Snapshot
10th Dec 2019 – AgCode Shakes Up Farm Management With Precision Operation Data Farm management software pioneer AgCode launches its newest feature at the Almond Conference in Sacramento. Dubbed AgCode Passive for its hands-free collection of data, it promises to answer agriculture's growing need for real-time insights from the field. As growers face increases in costs and uncertainty, AgCode Passive provides the business intelligence needed to maximize productivity and profitability.
30th April 2018 – GreatVines and Inventiv Announce Deep-Link Technology Integrations Just ahead of the Wine and Spirits Wholesale Association (WSWA) annual convention in Las Vegas, GreatVines and Inventiv, both leaders in cloud-based sales technologies for beverage suppliers and distributors, have announced a formal integration of their mobile products to supporting sales processes within the beverage alcohol industry. GreatVines now offers deep-link Account integrations with Inventiv's powerful, PocketAdvantage, and PA+ apps.
Vineyard Management software Market Scope
| | |
| --- | --- |
| Metrics | Details |
| Base Year | 2020 |
| Historic Data | 2018-2019 |
| Forecast Period | 2021-2028 |
| Study Period | 2018-2028 |
| Forecast Unit | Value (USD) |
| Revenue forecast in 2028 | USD 3.637 billion |
| Growth Rate | CAGR of 15% during 2021-2028 |
| Segment Covered | By Deployment Type, Organization Type, Regions |
| Regions Covered | North America, Europe, Asia Pacific, Middle East and Africa, South America |
| Key Players Profiled | Advance Management Systems Ltd., AgCode. Inc., Microworkers.com, Orion Wine Software., fermsoft, GRAPEGEARS, GreatVines Inc., IVISsoftware.com, Première Vision, www.process2wine.ca, SureHarvest Services, LLC, Vinsight Software, WineDirect, VinSuite, Vintegrate, DeVineWare, eVineyard, Grow Data, Grow Smarter and Oztera among other domestic |
Key Segments of the Global Vineyard Management software Market
Type Overview, 2018-2028 (USD Billion)
Application Overview, 2018-2028 (USD Billion)
Winery
Wine Club
Wine Distributor
Wine Sales Broker
Wine Importer
Others
Regional Overview, 2018-2028 (USD Billion)
North America
Europe
Germany
France
UK
Rest of Europe
Asia Pacific
China
India
Japan
Rest of Asia Pacific
South America
Mexico
Brazil
Rest of South America
The Middle East and South Africa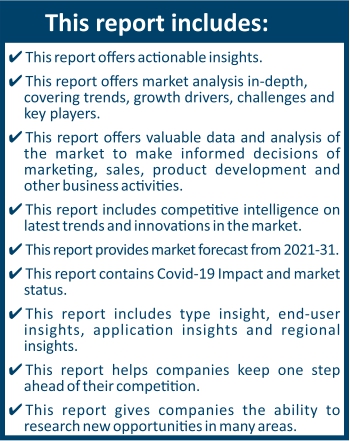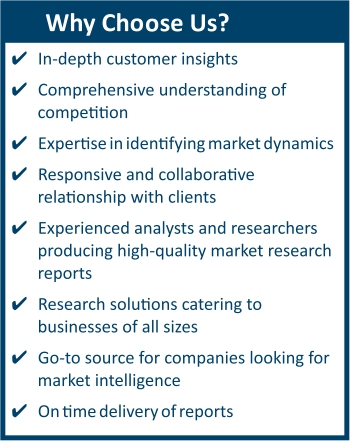 Frequently Asked Questions (FAQ) :
The vineyard management software market is studied from 2018 - 2028.
The vineyard management software market is growing at a CAGR of 19.05% over the next 7 years.
North America is growing at the highest CAGR over 2021- 2028.
DeVineWare, eVineyard, fermsoft, GrapeGears, GreatVines, Grow Data, Grow Smarter, IVISsoftware.com, Oztera, PremiereVision, Process2Wine, SureHarvest Services, Vinsight, VinPro