Covid-19 Impact
The global Covid-19 pandemic is likely to emerge as one of the fastest-growing industries during 2021-2028 as remote work culture is gaining traction. As businesses and government agencies regard video conferencing as the ultimate answer for connecting with remote workers, consumers, and employees, it also limits direct touch with individuals.
The global Video Conferencing Transcribing market is anticipated to increase at a 4.3 % CAGR to reach value 806.05 million in 2028
Since the previous decade, numerous factors have driven market growth, including organisations' increased attention to worldwide market expansion and labor management in multiple subsidiaries. However, the coronavirus outbreak has had a favorable influence on video conferencing.
Even though the pandemic has impacted businesses across industries quite negatively, the global video conferencing transcribing industry is tapping new growth opportunities.
Software Segment to Hold Lucrative Prospects in the Projected Timeline
Video Conferencing Transcribing software type segment is poised to claim the largest revenue share in the coming years, owing to massive adoption in recent years. Features such as high accuracy, pocket-friendly pricing, and integrated features make them highly advantageous for corporates. A range of end-user verticals invests in high-end video conferencing transcription software solutions to improve legal, sales, and marketing outcomes.
Additionally, features such as ASR (Automatic-Speech-Recognition) and NLP (natural language processing) make rudimentary jobs easier by seamless recording, listening, and conversion features. These factors hint at a substantial segment expansion for the software category of the global video conferencing transcribing market. Nevertheless, the services segment is also expected to emerge favorably in the forthcoming years.
Education and Healthcare Applications to Keep Growth Favorable
With the education industry adopting the virtual learning models amidst pandemic impact, the education end-user segment is expected to emerge as the fastest-growing segment in the forthcoming years. With advantages such as higher accuracy in understanding, bookmarking, annotation, availability of multi-sensory learning, and self-paced learning, the education segment will likely sustain the highest revenue profits in the coming years.
Additionally, in healthcare, video conferencing facility is gaining mainstream attention, backed by sample progress in the telehealth sector. These factors support the seamless expansion of the segment.
North America to Hold the Largest Share, Closely Followed by APAC
In the forecast period, the global video conferencing transcribing market in the North American region is expected to be the most lucrative one, owing to fast-track adoption across sectors such as education, healthcare, marketing, and sales. Moreover, the Asia-Pacific region is also expected to follow suit as it is a ripe ground for digitization and IT-boom. Integrated healthcare solutions and significant spending in education are expected to manifest ample growth opportunities for the global video conferencing transcription space.
In recent times, Amazon Transcribe was launched in APAC with the first availability in Tokyo. The transcription solution facilitates accessibility to transcribe high-quality video and audio content.
A conference is an exchange of knowledge, information, or conversation in an organized gathering with a predefined agenda. To pace up with the current developments in virtual and hybrid work models across corporates, the need for a professional meeting and recording the content of the same are integral for productivity efficiency. These factors have fostered large-scale reliance on video conferencing transcribing.
This can be accomplished by having someone at the conference devoted to capturing every valuable point made by any participants or producing an audio recording of the meeting and correctly transcribing it. Audio recording and transcription have an inherent benefit over manual registering in that they decrease the possibility of human mistakes.
Intelligent word-to-word transcription (verbatim) has become an essential component of conference transcription. It entails removing various terms or interjections used in verbal communication such as "you know," "like," "err," and so on without neglecting any vital information provided during the conference. Any transcriptionist performing Conference Transcription must carry out this exercise correctly. However, it should be noted that intelligent verbatim may not be required for conference transcription; many customers/clients prefer literal transcriptions of their audio recordings.
Conference transcribing is identified in various formats comprising seminars, research interviews, board meetings, lectures, business meetings, and focus groups among others. The meeting medium can also change; conferencing no longer requires participants to be face to face.
Conference call could be either phone-based or internet-based. The audio quality of telephonic and Internet conference recordings is typically higher, making the transcriptionist's task more manageable. Confidentiality becomes a significantly more crucial problem when it comes to Conference Transcription. Participants frequently address significant internal, sensitive concerns. The transcribing business and the transcriptionist must exercise extreme caution while handling the transcript or audio files.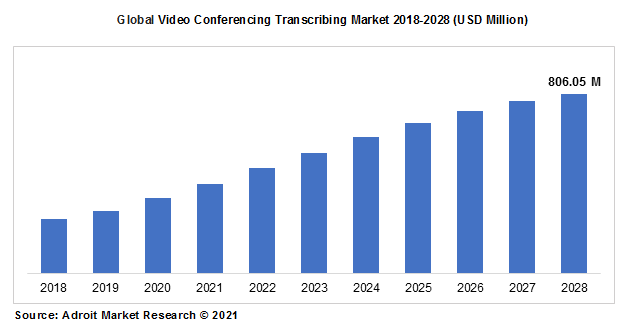 The major players of the global video conferencing transcribing market are Amazon Transcribe, Nuance, Google, IBM WATSON, TranscribeMe, Verbit.ai, Otter.ai, Sonix, Voicea, QNAP, Trint.
Latest Innovations: A Snapshot
Microsoft's new Group Transcribe software reimagines conference transcribing as a more collaborative process in which everyone records the meeting on their device at the same time for increased accuracy. It also provides real-time translation for more than 80 languages spoken in various locations. The software is built with accessibility in mind, allowing deaf, hard of hearing, or non-native speakers to engage more fully in meetings by following live transcriptions and translations.
Zoom has announced the addition of live translation services to 12 languages and the expansion of its automatic transcription function to 30 languages. Multilingual consumers would be able to converse more effectively utilizing the features due to this. By 2022 end Zoon users are likely to experience live transcription facility as well which will give access to, whiteboarding, and more, in addition, to live transcription. Further, Zoom also has otehr innovations in pipeline such as the Zoom Rooms Smart Gallery. It is under public testing phase. The Zoom Rooms Smart Gallary will grant access to all the remote employees an inclusivity mimicking on-premise meeting. This development is anticipated to emerge as a crucial milestone in the global video conferencing transcribing market.
Zoom will leverage Otter, an AI-based speech-to-text transcription engine, to auto-transcribe the sessions. To ensure effectinve recording, Zoom meetings could now be saved as Google Docs that is sharable.
Video Conferencing Transcribing Market Scope
| | |
| --- | --- |
| Metrics | Details |
| Base Year | 2020 |
| Historic Data | 2018-2019 |
| Forecast Period | 2021-2028 |
| Study Period | 2018-2028 |
| Forecast Unit | Value (USD) |
| Revenue forecast in 2028 | 806.05 million |
| Growth Rate | CAGR of 4.3% during 2021-2028 |
| Segment Covered | by Application, by Type, Regions |
| Regions Covered | North America, Europe, Asia Pacific, Middle East and Africa, South America |
| Key Players Profiled | Rommelag, Unither, HealthStar, AUTOMATIC LIQUID PACKAGING SOLUTIONS, LLC, Weiler Engineering, Inc., Pharmapack Co., Ltd., Mahanagar Engineering Pvt. Ltd., Catalent, Inc. |
Key Segments of the Video Conferencing Transcribing Market
Type Overview, 2018-2028 (USD Million)
Application Overview, 2018-2028 (USD Million)
Marketing
Healthcare
Entrepreneurs
Legal Institutions
Education
Media
Regional Overview, 2018-2028 (USD Million)
North America
Europe
Germany
France
UK
Rest of Europe
Asia Pacific
China
India
Japan
Rest of Asia Pacific
South America
Mexico
Brazil
Rest of South America
Middle East and South Africa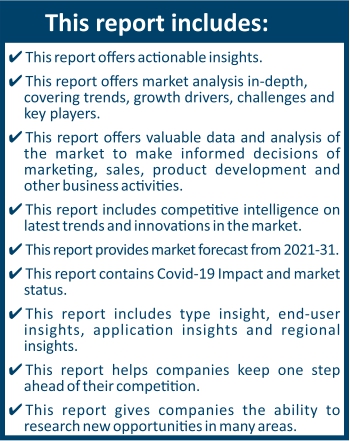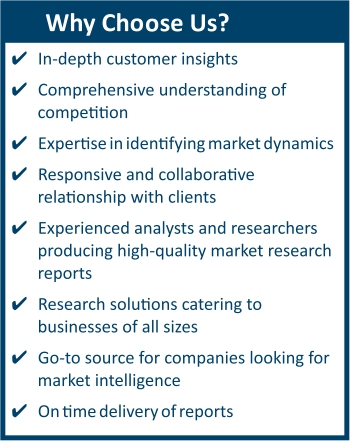 Frequently Asked Questions (FAQ) :
The global video conferencing transcribing market size is predicted to reach over USD 806.05 million by 2028.
The video conferencing transcribing market is expected to grow at 4.3% during the forecast period
North America region is expected to hold the largest market share in forecast period 2021 to 2028.
The application of the video conferencing transcribing market are Marketing, Healthcare, Entrepreneurs, Legal Institutions, Education, Media & among others.
Amazon Transcribe, Nuance, Google, IBM WATSON, TranscribeMe, Verbit.ai, Otter.ai, Sonix, Voicea, QNAP, Trint were the major players in the video conferencing transcribing market.