Impact of Covid -19
The global Veterinary Software market worth $1.07 Billion by 2030, growing at a CAGR of 9%
The global effect of the COVID-19 epidemic has been swift and diverse throughout the veterinary professions. The COVID-19 pandemic has both good and bad effects on the veterinary practise management software industry. Due to travel constraints and social isolation, there has been a huge increase in worldwide pet ownership. According to the German Pet Trade & Industry Association (ZZF), the German pet population increased by 1 million in 2020, reaching 34.9 million pets. Similarly, from 67 percent of households in 2010, pet ownership in the United States increased to an all-time high of 70 percent in 2020. During the COVID-19 epidemic, 30 percent (almost one in three) of Americans acquired a pet, according to the Insurance Research Council. However, owing to the countrywide lockdown enforced in certain countries, veterinary medical settings were only open for emergency care, restricting non-emergency veterinary services like as yearly wellness check-ups, vaccines, and spaying or neutering. It resulted in decreased client traffic, restricted service delivery, and decreased financial flows. According to a 2021 American Medical Association report, productivity in veterinary operations decreased by 25% in 2020 as a result of the COVID-19 standards. This has a detrimental influence on veterinary practice subscriptions to practice management software.
On the basis of Product Type
The practice management software accounted maximum market share in the previous year owing to key factors like cost effective nature and increased customer demand. These systems maintain track record of patient's health, maintains invoices and bills, provide general administration options, and other services. Such PMS advantages are expected to drive segment growth during the projection period. PMS aids in the delivery of better animal health care by providing effective workflow management solutions in veterinary care facilities. Over the last few decades, the increasing use of information technologies in healthcare operations has profoundly altered the way patients are cared for. New veterinary practice management software allows hospitals and clinics to easily access diagnostic test findings, significantly reducing treatment time and making life simpler for pet owners. This type of data exchange over the internet also improves treatment efficiency and reduces the likelihood of a medical error. Furthermore, the emergence of technologically advanced software that provides solutions for all procedures in veterinary clinics on a single platform is likely to contribute to the increased adoption rate.
On the basis of Practice Type
Due to increased demand for cost-effective solutions to preserve livestock health, the food-producing animals category retained a significant share of more than 40.0 percent in 2021. The growing need for such goods from vet medication producers to regulate the production process, preserve information related to product storage and quality, and monitor activities such as pharmacovigilance is propelling the industry forward. According to the Edible and Agriculture Organization, food animal products account for one-third of human protein intake in emerging nations. This raises the demand for improved cattle production, which is vital to satisfying the nutritional demands of the world's rising population. These variables are propelling the segment as a whole. Because of a growth in companion animal ownership, knowledge, and demand for efficient pet care, the equine industry is likely to develop profitably in the coming years. Pet ownership is increasing as a result of the linked health advantages for humans. Over the projection period, this is likely to contribute to the growth of the others section. These health advantages include blood pressure control, psychological stability, and a reduction in the frequency of cardiac arrhythmias and anxiety episodes, all of which contribute to humans' general well-being.
On the basis of Delivery Mode
Because of their cheap cost and extensive availability, on-premise solutions will dominate the whole industry in 2021, with a revenue share of more than 50.0 percent. The cost of these platforms, however, is greater since it includes the cost of the complete system as well as the hardware and software bundle. This is projected to be a barrier to the expansion of on-premise services. Because of the related benefits, the cloud/web-based solutions market is expected to grow at a profitable CAGR throughout the projection period. Users can access health information remotely, and these solutions help to reduce the risk of information misuse. Furthermore, the ease of access provided by efficient IT infrastructure employed in the implementation of cloud/web-based solutions aids in enhancing productivity and revenues for the firm. The high cost of implementation is projected to hinder their adoption by new players. The implementation of cloud-based solutions, on the other hand, is projected to alter the dynamics. These services provide a centralized location for patients, researchers, and practitioners to access medical information. These technologies reduce the danger of data theft by providing a safe platform for information sharing and allowing veterinarians to keep track of information. This is projected to increase the usage of cloud/web-based services in the coming years.
On the basis of End Use
In 2021, the hospitals/clinics category led the veterinary software market, with a revenue share of more than 50.0 percent. Adoption of these services is being pushed by technology developments in pet care, which is expected to be a growth potential. Among these developments are the introduction of effective information management systems and pet owner mobile technologies. A strong emphasis on innovation in animal health has resulted in specific measures that are being adopted or are in the process of being implemented, which are boosting market growth prospects.
On the basis of region
North America dominated the global veterinary software market in 2020 and is expected to hold largest market share at a highest CAGR in the forecast years owing to factors like increased pet ownership, increasing cattle production, rising animal diseases, and animal health awareness leading to adoption of veterinary software.
The increased frequency of zoonotic illnesses, as well as the increasing need for animal health diagnostics, are among the important drivers driving market expansion. Veterinary software keeps medication databases up to date, boosts efficiency, and saves time. As a result, a large increase in the need for managing everyday duties in animal clinics and hospitals is fueling market expansion. Furthermore, technology advancements leading to development of best veterinary management software is propelling the global veterinary software market expansion. This advanced software aids in the monitoring of company profitability, the storage of diagnostic pictures, the integration of patient data and performance tracking, the ordering of medicine inventories, and the access of data from a portable device. It is a low-cost software solution for pet health clinics that can be remotely shared with other veterinarians for reasons such as dual treatments, consultations, and training. It is giving better care for animals, which is driving market development. Other factors, including as increased availability of pet insurance, expanding pet population, rising animal healthcare spending, rising demand for animal-derived food items, and an increase in the number of veterinary practitioners, are expected to provide a positive outlook for the industry.
Rising pet animal ownership, rising cattle based businesses, government investments for increasing cattle production, rising awareness for developing software products that monitor or track animal health is driving the global veterinary market. However, lack of awareness of technological advancements in veterinary field, absence of government incentives, reluctance to accept new technologies in developing or under-developed countries, unaffordability are some key factors hampering the global veterinary market.
Governments throughout the world offer little assistance to the veterinary software business. In the United States, veterinary software adoption is quite low when compared to healthcare IT (HCIT) products such as human EHR. This might be ascribed to a lack of incentives or funds for veterinary software implementation. Small suppliers may struggle to break even in the market due to the poor adoption rate of veterinary software. Furthermore, government funding for the installation of veterinary software is quite low in emerging nations such as Asia Pacific and Latin America. Companies find it difficult to operate in certain areas as a result. As a result, the veterinary software market's growth is being stifled by a lack of government incentives.
With a market share of 60.6 percent, the United States topped the worldwide veterinary software industry. Major vendors in US provide veterinary software that serves all the veterinary management needs in hospitals and clinics. However, because their operations and reporting are based on the US government's taxes and rules, these products do not support rising countries such as India and China. Because data, reporting, and function requirements vary by nation, market participants must alter their standard software to meet the particular requirements of other countries. This is a significant barrier for veterinary software suppliers that want to sell their goods and services all over the world.
Key Players
The study offers a competitive landscape based on an in-depth analysis of the significant strategic changes implemented by market participants over the last four years. IDEXX Laboratories, Inc. (US), COVETRUS, INC. (US), Hippo Manager Software, Inc. (US), Advanced Technology Corp. (US), VETport LLC. (US), DaySmart Software (US), AmerisourceBergen Corporation (US), Animal Intelligence Software Inc. (US), FirmCloud Corp. (US), ClienTrax (US), and ezofficesystems Ltd. are among the key players profiled in the veterinary practise management software market report (U.K.).
Veterinary Software Market Scope
| | |
| --- | --- |
| Metrics | Details |
| Base Year | 2022 |
| Historic Data | 2020-2021 |
| Forecast Period | 2022-2030 |
| Study Period | 2020-2030 |
| Forecast Unit | Value (USD) |
| Revenue forecast in 2030 | $ 1.07 Billion |
| Growth Rate | CAGR of 9% during 2021-2030 |
| Segment Covered | Product, Imaging Software Delivery Mode, Regions |
| Regions Covered | North America, Europe, Asia Pacific, South America, Middle East and Africa |
| Key Players Profiled | IDEXX Laboratories, Inc.,Hippo Manager Software, Inc.,VetZ Limited,Esaote SpA,Henry Schein, Inc.,Patterson Companies, Inc.,ClienTrax,VIA Information Systems,Onward Systems, Inc. |
Segments of Veterinary Software Market
By Product type
Practice Management Software
Imaging Software
By Practice Type
Small animals
Equine
Cattle
Others
By Delivery mode
On premise
Web Based
On-Cloud
By End use
Hospitals/Clinics
Laboratories
By Region
North America
Asia Pacific
Europe
MEA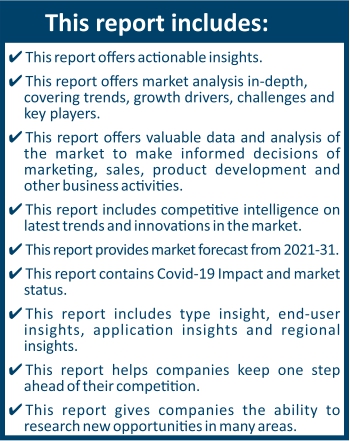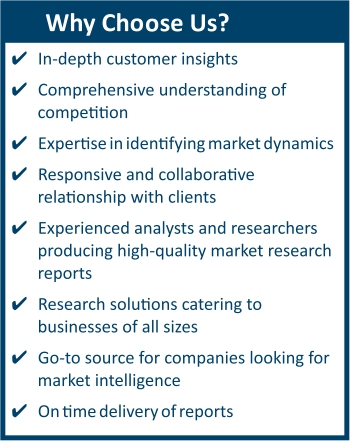 Frequently Asked Questions (FAQ) :
The global veterinary software market have aimed to meet a CAGR of 5.81% for the forecast period.
The veterinary software market size is expected to reach an estimated value of USD 161.37 million in 2028.
North America region is expected to hold the largest market share in forecast period 2021 to 2028.
The veterinary software market market is studied from 2019- 2028.