The main market driver for variable frequency drive motors is the rise in demand for energy-efficient machinery and appliances. Consumers are increasingly choosing energy-efficient solutions that lower their electricity costs and have a minimal negative impact on the environment as they become more conscious of their carbon footprint and the value of sustainability. The market is expanding as a result of supportive government initiatives that promote energy efficiency.
Energy savings requirements drives the market for variable frequency drive motors. Businesses are looking for ways to cut their power consumption and lower costs as electricity prices climb. One of the most economical techniques to accomplish this has developed as variable frequency drives (VFDs). The speed and torque of a motor can be managed by a VFD, which can reduce wasteful usage while increasing efficiency. Due to this, more devices now employ VFDs, including pumps, fans, conveyors, compressors, mixers, and other devices. When operating at slower speeds or with different loads, their efficient performance is extremely advantageous. Because of this, the market for variable-frequency drive motors is anticipated to increase significantly over the next few years.
In a variety of applications, variable frequency drive motors have shown to be a very helpful tool.
The best feature they have is the flexibility to change their frequency or speed in response to operational needs. This means that for more effective use, these motors can run at speeds that are both lower and higher than their rated speed. Furthermore, Variable Frequency Drives (VFDs) offer higher protection against overloads and short circuits, enhancing both safety and operating life. Variable Frequency Drive Motors are consequently growing in popularity throughout industries that demand precise control over motor output power.
Variable Frequency Drive Motors are specialised electric motors that can be utilised to change the direction, torque, and speed of a motor without changing or adjusting any mechanical parts. They can be utilised in situations where regulating speed is crucial for effectiveness, safety, or precise functioning, such as pumps, fans, and conveyors.
At a CAGR of 5.9%, the market for variable frequency drive motors is predicted to grow from an anticipated USD 2.46 billion in 2021 to USD 4.56 billion by 2031.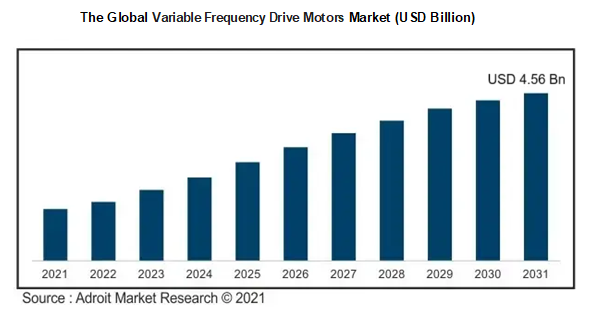 The market for variable frequency drive motors is now experiencing significant growth challenges due to the rising cost of raw materials and the complexity of motor design, manufacturing, and installation. High product costs may cause consumers to spend less, which may further reduce demand. However, it is anticipated that the development of new technologies in this area would open up new prospects for market participants.
COVID-19 Impact and Market Status
The advent of COVID-19 has harmed the world economy, but it is predicted that the market for variable frequency drive motors would remain largely unaffected because of the variety of industries in which they are used. Despite the pandemic, the construction and industrial sectors have been expanding, which is anticipated to boost the market expansion of variable frequency drive motors over the projection period. Additionally, the introduction of automation by firms in various industries to adapt to the new normal has led to an increase in demand for variable frequency drive motors.
Segment Analysis
The Small Power Type to Emerge as the Most Lucrative Segment
Because more home appliances and equipment are using smaller motor drives, the small power category is anticipated to rule the market through 2031. Over the coming ten years, it is anticipated that the middle and high-power categories would expand significantly due to growing demand from the industrial and commercial sectors.
The Most Popular Application Segment is Equipment
Due to the fast adoption of advanced motors across numerous industries, including the textile industry, machine tool industry, oil & gas industry, and others, the equipment segment commands the majority share in terms of revenue. As Variable Frequency Drive Motors are utilised in a variety of home appliances, including kitchen appliances, washing machines, and air conditioners, the home appliance category is predicted to see a substantial CAGR between 2021 and 2031.
The Asia Pacific (APAC) region to render Adequate Financing Avenues
Due to a surge in demand from developing nations like China and India, Due to the country's expanding operations, particularly in the oil and gas and power generation sectors, as well as its daring investments in the construction of manufacturing facilities, it is projected that China will have a sizable share of the global market for variable frequency drives. Asia Pacific is the area with the largest share of the global market. A robust growth is projected in North America between 2021 and 2031 as a result of the existence of established businesses in this region. Additionally, the increasing use of Variable Frequency Drive Motors in commercial and industrial sectors is anticipated to fuel market expansion throughout the forecast period.
Due to the existence of major players including ABB Ltd., Rockwell Automation Inc., Siemens AG, Emerson Electric Co., Schneider Electric SE, WEG Group, Fuji Electric Co. Ltd., Danfoss A/S, Yaskawa Electric Corporation, and Hitachi Ltd., the rivalry in this industry has been escalating.
Latest Innovations in the Global Variable Frequency Drive Motors Market: A Snapsho
• ABB announced the introduction of its line of low voltage variable frequency drive motors in 2021 with the aim of improving industrial applications' energy efficiency.
• Siemens has made significant financial investments in the research and development of cutting-edge motor technologies that lower power losses while lowering total system costs.
• The half-bridge driver HVIC (high-voltage integrated circuit) with a BSD (built-in bootstrap diode) feature, which will soon be available from Mitsubishi Electric Corporation, can help inverter systems require fewer parts.
The new HVIC is designed for power semiconductor driving circuits in low-capacity inverter systems. Additionally, it will help cut down on the amount of energy used by electric bikes, white goods, and other electrical devices.
Variable Frequency Drive Motors Market Scope
| | |
| --- | --- |
| Metrics | Details |
| Base Year | 2022 |
| Historic Data | 2021-2022 |
| Forecast Period | 2022-2031 |
| Study Period | 2021-2031 |
| Forecast Unit | Value (USD) |
| Revenue forecast in 2031 | USD 4.56 billion |
| Growth Rate | CAGR of 5.9% during 2021-2031 |
| Segment Covered | by Type, By Application, Regions |
| Regions Covered | North America, Europe, Asia Pacific, South America, Middle East and Africa |
| Key Players Profiled | ABB Ltd., Rockwell Automation Inc., Siemens AG, Emerson Electric Co., Schneider Electric SE, WEG Group, Fuji Electric Co. Ltd., Danfoss A/S, Yaskawa Electric Corporation, and Hitachi Ltd., the rivalry |
Key Segments of the Global Variable Frequency Drive Motors Market
By Type Overview (USD Billion)
• Small Power
• Middle Power
• High Power
By Application Overview (USD Billion)
• Equipment
• Home Appliance
• Other
By Regional Overview (USD Billion)
North America
• U.S
• Canada
Europe
• Germany
• France
• UK
• Rest of Europe
Asia Pacific
• China
• India
• Japan
• Rest of Asia Pacific
South America
• Mexico
• Brazil
• Rest of South America
Middle East and Africa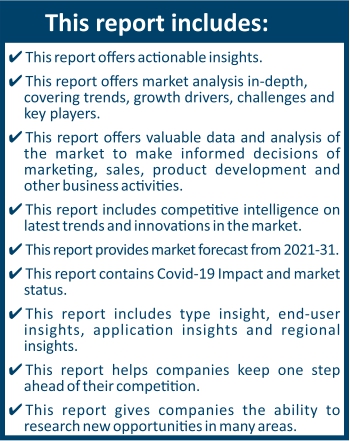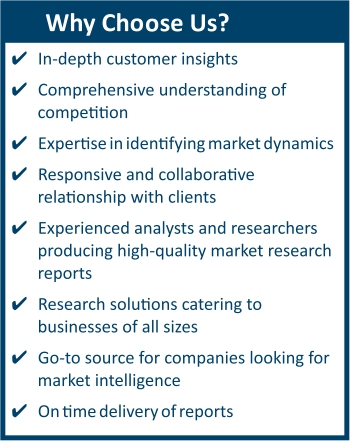 Frequently Asked Questions (FAQ) :
The global Variable Frequency Drive Motors market size is expected to reach in USD 4.56 billion 
The Variable Frequency Drive Motors market is estimated to grow at a CAGR of 5.9 %
The top leaders analyzed in the Variable Frequency Drive Motors market study are ABB Ltd., Rockwell Automation Inc., Siemens AG, Emerson Electric Co., Schneider Electric SE, WEG Group, Fuji Electric Co. Ltd., Danfoss A/S, Yaskawa Electric Corporation, and Hitachi Ltd., the rivalry