Increasing demand from the food industry to propel the growth in the Global Tricalcium Phosphate Market
The global Tricalcium Phosphate market worth US$ 562.37 Mn by 2028, growing at a CAGR of 5.7%
Covid-19 Impact & Market Status
The Covid-19 pandemic has remained quite instrumental in driving the growth of the global Tricalcium Phosphate market. This is because covid-19 has piqued interest in Tricalcium Phosphate technologies. People's preferences for work have changed from office-based work to remote work, and schools are now also working remotely. Based on the present economic climate and trends in the application, type, and regional segments, this research study provides a complete market overview of the global tricalcium phosphate market.
It thoroughly examines the effects of COVID-19 on the market and the recovery tactics used by market participants to revive growth trends and preserve market competitiveness. The report's in-depth analysis enables both new entrants and established players in the global tricalcium phosphate market to make well-informed investment decisions.
The Most Lucrative Sector Will Be the Capsule Type
The tricalcium market can be divided into powders and capsules on a global scale. Tri-calcium phosphate capsules are effective as a dietary supplement because they are quickly absorbed by the body. Additionally, it has a higher success rate than other calcium supplements, particularly those that contain citrate and carbonate. Expansion popular for prevalent quality food sources, maximum usage of wholesome eatables, and ascend in buyer mindfulness with respect to wellbeing are supposed to impel the worldwide tri-calcium phosphate market during the conjecture time frame.
Agriculture Applications to Ensure Revenue Maximization
Agriculture sector is expected to be one of the significant areas in arising economies including India, Brazil, and Malaysia. Expanding interest for manures to further develop crop quality and yield is supposed to support the item market. The rising mindfulness among rural organizations and ranchers about the logical strategies to create more and increment the return is probably going to influence the market emphatically and is supposed to give new roads to the development of this area. Notwithstanding, the states of a few European nations like Germany, Spain, and Italy have rigid natural standards and guidelines that disallow the utilization of phosphate-based composts and beauty care products as most would consider to be normal to hamper the market development.
Asia-Pacific Tricalcium Phosphate Market is accounted for the Massive Development Potential
The Asia-Pacific locale ruled the market in the memorable year 2021 and is supposed to develop at the quickest rate among all region across the world, trailed by North America and afterward Europe. Creating farming and food and refreshment industry in the district is supposed to be a key calculate driving development this region. The presence of major pharmaceutical companies like Pfizer, Roche, and Merck and Co. in the region is expected to drive significant growth in the calcium phosphate market in North America. The presence of geriatric populace combined with the modern medical care area in the locale is supposed to emphatically affect the drug business development, which thusly is probably going to support interest or calcium phosphate over the projected period.
Tricalcium Phosphate is now being used more widely as a result of the emphasis on sustainability.
Its main purpose is to raise the calcium content of different food types. It often comes in the form of a fine white powder and is insoluble in water. It also has a very weak flavour profile. Tricalcium phosphate excels as a free-streaming specialist because of its pasty surface. It can absorb up to 10% of its weight in moisture. Ribasic calcium phosphate and BPL (bone phosphate of lime) are alternate names for tri-calcium phosphate.
It is broadly utilized in a few enterprises, for example, toothpaste, bone uniting material, child powder, water filtration, healthful enhancement, and fired covering. Tri-calcium phosphate is likewise a mineral that is tracked down in various food sources.
Interest for tri-calcium phosphate is ascending because of flood in discretionary cashflow, change in way of life, and expansion in mindfulness. Nonetheless, medical problems relating to utilization of tri-calcium phosphates is probably going to control the worldwide tri-calcium phosphate market during the estimate time frame. Gambles related to the utilization of tri-calcium phosphate incorporate hypercalcemia, cardiovascular issues, and kidney stone.
The worldwide calcium phosphate market is supposed to take a jump forward, over the course of the following eight years, inferable from the rising interest for nourishing, dairy, and bread shop items. The developing degree of instruction and dispensable salaries is bringing about the interest for more solid and nutritious food items across the world. Besides, expanding interest for unrivaled quality food things and dietary eatables inferable from developing buyer mindfulness towards wellbeing is supposed to emphatically affect the market development over the course of the following eight years. The item has wide application scope in the refreshment business for assembling soda pops. Rising interest for calcium phosphate to work on the healthy benefit of food items like handled cheddar, fish, and pastry kitchen items is normal interest over the projected period.
The substance has a few unique structures and is as needs be utilized in different applications. Formless calcium phosphate, biphasic calcium phosphate, tetra calcium phosphate, octa calcium phosphate, tricalcium phosphate, apatite, hydroxyapatite, dicalcium phosphate, and monocalcium phosphate are some of the different kinds of calcium phosphate. Rising interest for calcium phosphate in the individual consideration industry to fabricate oral consideration items, for example, toothpaste is supposed to be a key element driving the market development. In the drug business, the item is utilized as a wellspring of mineral and has an expansive application scope for assembling tablets. Besides, expanding interest for the item as diluents in drug details is supposed to decidedly affect the development throughout the following seven years.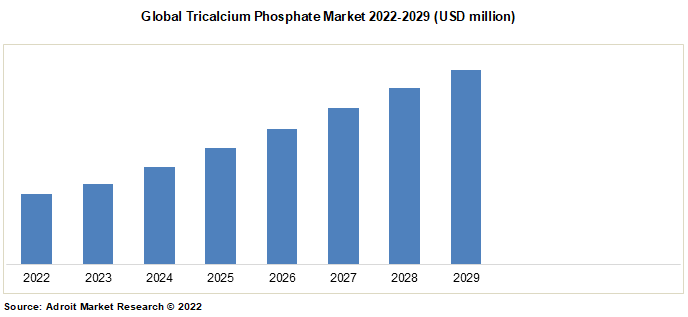 The major players of the global Tricalcium Phosphate market are Advance Inorganics, A. B. Enterprises, Triveni Chemicals, Powder Pack Chemicals, Oasis Fine Chemicals, Chemicals Chamber, and Prayer.
Tricalcium Phosphate Market Scope
| | |
| --- | --- |
| Metrics | Details |
| Base Year | 2020 |
| Historic Data | 2018-2019 |
| Forecast Period | 2021-2028 |
| Study Period | 2018-2028 |
| Forecast Unit | Value (USD) |
| Revenue forecast in 2028 | US$ 562.37 Mn |
| Growth Rate | CAGR of 5.7 % during 2021-2028 |
| Segment Covered | by Product Type, By Application, Regions |
| Regions Covered | North America, Europe, Asia Pacific, Middle East and Africa, South America |
| Key Players Profiled | Innophos, Trans-Tech, Inc, NEI, ICL Performance Products, Prayon, Haotian Pharm, Wengfu Group, Yuwei Biological, Shanghai Caifeng, Lianxing Chemica, Hubei Xingfa Chemicals, Lianyungang Dongzhou, Great Chemicals, Chengxing Group, Debang Fine Chemica, Zhengrong Food Additive |
Key Segments of the Global Tricalcium Phosphate Market
Type Overview, 2022-2029 (USD million)
Application Overview, 2022-2029 (USD million)
food & beverage,
agriculture,
pharmaceutical
industrial
others
Regional Overview, 2022-2029 (USD million)
North America
Europe
Germany
France
UK
Rest of Europe
Asia Pacific
China
India
Japan
Rest of Asia Pacific
South America
Mexico
Brazil
Rest of South America
Middle East and South Africa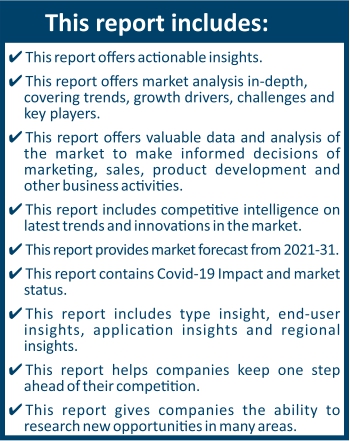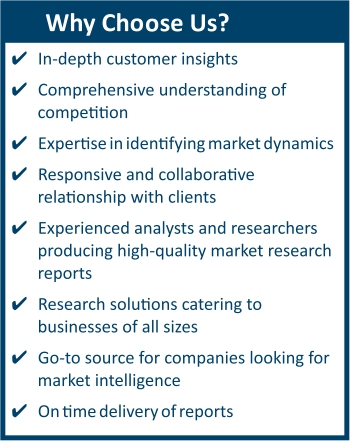 Frequently Asked Questions (FAQ) :
The application of the tricalcium phosphate market Food & Beverage, Agriculture, Pharmaceutical, Industrial and other.
Asia-Pacific dominated the market for tricalcium phosphate market and accounted for the largest revenue share.
The top companies that hold the market share in tricalcium phosphate market are Advance Inorganics, A. B. Enterprises, Triveni Chemicals, Powder Pack Chemicals, Oasis Fine Chemicals, Chemicals Chamber & among others.
To get latest version of tricalcium phosphate market report can be obtained on demand from the website.
The base year for the report is 2021 in tricalcium phosphate market.