With easy access to the internet, travel has gone online too. The newly empowered consumers are now more aware and are actively preferring hassle-free online booking travel options. Meta search engines are providing time-saving options with the best deals to consumers. As a result of technological advancements, benefits such as time-saving, cost-friendly, easy access, more options, and price comparisons, meta-search engines are experiencing booming traffic.
Covid-19 Impact & Market Status
The travel industry has been one of the hardest hit industries during the pandemic. With heavy lockdowns and strict travel measures, travel was limited to the healthcare industry and emergency/strategic travel between the countries. With the heavy dip in travel, countries' economies struggled to survive with almost no growth but rather sharp declines in the market.
Post-Pandemic, online travel search companies are now resorting to options like a book now and pay later features in a bid to lure more customers and increase travel bookings. With most countries now returning back to normal with eased guidelines, consumers are now once again exploring travel options to clear the pandemic trauma. As a result, travel search engines are expected to see booming growth.
Direct Booking segment to hold a major share
It is anticipated that the direct travel booking market will keep dominating the travel meta-search market. This can be further attributed to the age groups and mode of bookings. The age group most actively booking ranges between 22 – 44 yrs. with 32- 42 generating the maximum share. Increase in the use of mobile phones, app-based booking has seen exponential growth. Travel app providers as a result are gaining traction. Easy bookings and speedy delivery is further fuelling the direct booking segment. With more adoption of technology travel, metasearch engines are expected to see a dramatic rise in the post covid era.
Transportation Booking to Remain Atop
Technology adoption has made it possible for service providers to offer more transparent, speedy, time-saving, cost-efficient, quality information and options. The rise in global trends is fuelled by the growing use of online bookings, urbanization, increase in paying capacity. As a result, a rise in air, bus and train bookings is seen offering more options for travel enthusiasts. Therefore, in the forecast span, the Transportation segment is likely to be the most lucrative.
Asia Pacific Region to be the most Lucrative market
With Governments promoting tourism to boost the economy, countries are experiencing a growth in travel patterns across the globe. Increasing paying capacity, solo travelers, and focused tourism promotion by governments are actively playing a role in increasing the travel market. European countries were seen to hold a large market followed by the United States with a growing number of travelers every year.
Additionally, developing countries with growing working sections, better-paying capacity, increasing population, and access to the internet are projected to have a dramatic rise in the travel industry. As a result, Asia pacific region is expected to have the highest growth potential with countries like India and China being the biggest markets. Key players in these countries like TripAdvisor, Make my trip, and Ctrip is providing lucrative offers, best deals, more options, and reward systems which further provide a boost to the market. Apart from the growing working class, factors like growing international travelers, student travelers, business visits, luxury tourism, religious tourism, corporate tours, individual tourists, and tourist enthusiasts are assuring a boost to the industry
The need for hassle-free, cost-efficient, time-saving travel options is the need of the hour in the travel industry. Consumers from diverse industries and verticals can now opt for a direct booking option than relying on the travel agent. The meta-search engines now provide a more user-friendly and time-saving option and are visibly experiencing rapid growth patterns.
The internet has reshaped the travel industry. With Governments actively expanding the availability of the internet to the remotest geographical regions, more and more consumers are now adopting the online route of travel bookings. Apart from the common class, more sections of society like corporate, SMEs, hotel industry are now using meta-search engines aggressively.
Apart from the advantages provided to the consumers like economic costs, transparency, more options to compare, more pricing filters, and location previews, it also provides corporate companies a route to more brand visibility, more preferential ad rates, reduced infrastructure cost, and reduced response time to consumers and more traffic, allowing more sales and ensures an overall market size of 1.4 billion at a CAGR of over 9% through the forecast span of 2030.
The meta-search engines were preceded by the OTA or the Online travel agencies. The OTAs provided travel locations, hotel bookings, photos, availability for a location, and travel activities. So that travel enthusiasts could make a direct booking for the selected location and property. However, these platforms also charged commissions for the bookings.
On the contrary, the travel meta-search engines collect data from a variety of sources available including all the OTA. The meta-search engines do not charge commissions but rather charge the sites of booking for the number of clicks. This allows the meta-search engines to provide consumers a more transparent, comprehensive, user-specific filters, time-saving, and budget-friendly options. As a result, consumers can compare all the options returning with their applied filters and book directly from their choice of options.
However, the travel meta-search engines also leave an impact on the hotel industry. The cost of being listed on a meta-search engine can be more for some service providers which makes it hard for them to continue their business. The quick availability of options also has a catch. More speed often means more options but fewer details. This could be a disadvantage for the consumers. The availability of a huge number of options can also be overwhelming for customers leaving them confused. Apart from these, with the rising number of ads and promotions, it is difficult to manage the marketing department which adds up as an extra responsibility.
These issues also pave the way for opportunities and more adoption of new technologies enabling more user-specific and detailed features. With improved transparency, providing all information in one place, better speed, and efficient service, the meta-search engine market provides a positive user experience leading to booming growth.
The major players in the Travel Meta Search Engine market are Trivago, TripAdvisor, Google hotels, IXIGO, Kayak, Skyscanner, Ctrip, Swoodoo, Easyvoyage, Jetcost, Filggy, Tuniu, Trawex, Hipmunk, Wego, Lvmama, Check Felix, Momondo, Mafengwo among others. The Travel Meta Search Engine market is a fast-growing industry due to the growing adoption of direct hassle-free online bookings which offer maximum options, transparency, price comparisons, quality information, and speedy delivery. Further, renowned industry players provide more reliable, detailed, user-specific, time-saving filters with more business to the service providers with more advertisements and increase in sales.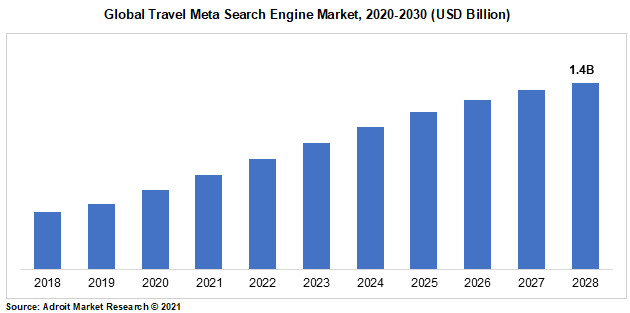 Latest Innovations in the Travel metasearch engine Market: A Snapshot
June 2022: Trivago survey revealed an increased in searches despite high prices.
October 2022 – Trivago and AXS, announced a global partnership with AXS users gaining access to thousands of accommodations offers in order to enhance live event experiences around the world.
May 2022: Google introduced more tools to ease travel-related search
April 2021: Google rolled out 3 new Features for people ready to travel again.
Travel Metasearch Engine Market Scope
| | |
| --- | --- |
| Metrics | Details |
| Base Year | 2022 |
| Historic Data | 2020-2021 |
| Forecast Period | 2022-2030 |
| Study Period | 2020-2030 |
| Forecast Unit | Value (USD) |
| Revenue forecast in 2030 | USD 1.4 billion. |
| Growth Rate | CAGR of 9% during 2021-2030 |
| Segment Covered | Type, Application, Regions |
| Regions Covered | North America, Europe, Asia Pacific, South America, Middle East and Africa |
| Key Players Profiled | Trivago, TripAdvisor, Google hotels, IXIGO, Kayak, Skyscanner, Ctrip, Swoodoo, Easyvoyage, Jetcost, Filggy, Tuniu, Trawex, Hipmunk, Wego, Lvmama, Check Felix, Momondo, Mafengwo & among others. |
Key Segments of the Travel Meta Search Engine Market
Type Overview, 2020-2030 (USD Billion)
Direct Booking
In-Direct Booking
Application Overview, 2020-2030 (USD Billion)
Rental Booking
Hotel Booking
Local Events
Corporate Booking
Transportation Booking
Local Food
Others
Regional Overview, 2020-2030 (USD Billion)
North America
Europe
Germany
France
UK
Rest of Europe
Asia Pacific
China
India
Japan
Rest of Asia Pacific
South America
Mexico
Brazil
Rest of South America
Middle East and South Africa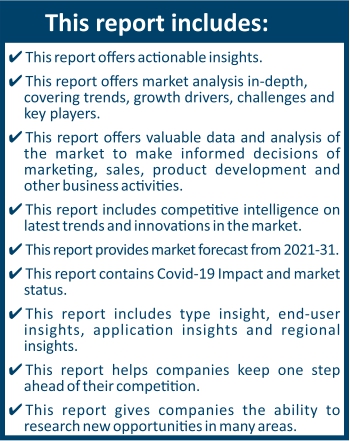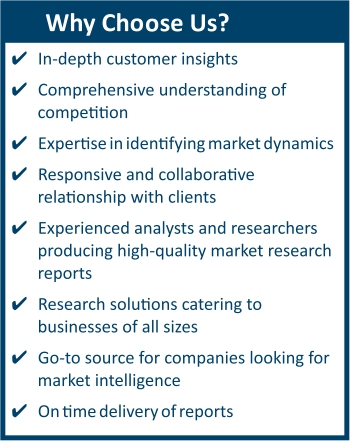 Frequently Asked Questions (FAQ) :
The travel metasearch engine market is growing at a CAGR of 9% over the forecast period.
The application of the travel metasearch engine market Rental Booking, Hotel Booking, Local Events, Corporate Booking, Transportation Booking, Local food Booking and other.
The top companies that hold the market share in travel metasearch engine market are Trivago, TripAdvisor, Google hotels, IXIGO, Kayak, Skyscanner, Ctrip, Swoodoo, Easyvoyage, Jetcost, Filggy, Tuniu, Trawex, Hipmunk, Wego, Lvmama, Check Felix, Momondo, Mafengwo & among others.