Track lighting is gaining high visibility in the lighting industry owing to several factors such as energy efficiency and user convenience
At a compound annual growth rate of 10.1%, the size of the worldwide Track Lighting market is projected to reach US$ 513.22 Bn in 2030.
Covid-19 Impact & Market Status
Since last year, COVID-19 has hindered the Track Lighting market's growth, and this trend is likely to continue through 2022. Track lighting has witnessed an increase in demand in large industrial countries that are badly hit by the development of the coronavirus. In the last two years of the pandemic, like most industries, track lighting market also suffered heavy losses owing to several factors such as supply-chain disruptions. Prolonged shut-down of businesses hampered production and distribution, thereby causing devasted sales figures. The work-from-home shift has had a direct impact on the market and with the current initiatives toward back-to-office practices, the global track lighting market is expected to retract growth in the projected timeline.
Analysis on the basis of Type
In the projected timeline, between 2022-2029, the LED segment is expected to witness the highest growth. Owing to exceptional features as opposed to conventional lighting options, this particular segment is poised to remain optimally dominant in the coming years. These lights are energy-efficient, create little heat, are small, have a long-life duration of up to 50,000 hours, operate coolly, and can be customised to emit a certain wavelength.
The expansion of the track lighting industry is mostly due to increased infrastructural construction. Track lighting has the benefit of being able to be guided and positioned precisely where the focused light is required.
The market's restricting aspects include the high maintenance and servicing costs of track lighting. The fascinating experience, growing expansion and need for interior design, and technical improvement, on the other hand, present profitable chances for track lighting market major players.
Analysis on the basis of Region
The global track lighting market is broadly classified into North and South America, Europe, MEA, and APAC. Among the countries globally, South Korea, Japan, China, and India are emerging favorab;e growth spots for the global track lighting market. This establishes APAC as the fastest-growing region for the track lighting industry. The consumer base in the APAC region is highly favorable. Both industrial and residential adoption is growing extensively. These developments are allowing seamless expansion of the industry.
Infrared technology emerging as the next big trend in the track lighting market.
Track lighting is a form of lighting in which light fixtures are connected to a continuous track device at any point via electrical connections. This is in contrast to the electrical wire being routed to individual light places. Ceiling or wall tracks, longitudinally down beams, or transverse across rafters or joists are all possibilities. They can also be suspended using rods from extremely high regions, such as vaulted ceilings. LED track lighting technology has multiple features such as uniform lighting at angular positions. Other features such as cooling technology and minimal shadow effect along with high balance and performance are the various features in the global track lighting market. The track lighting market is likely to touch over USD 5.5 billion at a CAGR of 5.9%
The top worldwide track lighting firms are Philips Lighting, Acuity Brands, Hubbell, Eglo, ITAB Group, and others. Around 20% of the global market is controlled by the top five companies. Asia Pacific is the largest market, accounting for almost 35 percent of total sales, followed by Europe, which accounts for around 25 percent. LED track lighting controls the lion's share of the total revenues. Residential is the most popular type of application, followed by Commercial.
With ample investments in commercial lighting practices, track lighting is likely to witness manifold adoption as companies fortify their product range. Wireless track lighting is a highly sought-after feature and is apt to suit user moods and needs with easy control options. Smart-device operations make it all the easier for users to swap between warm and cool, or bold and soft lighting. Market participants are wisely investing in product improvisation. Recently, infrared tracking devices are becoming integral for the global track lighting market as it allows users seamless lighting transitions to suit the dynamic lighting needs across events.
A key driving force behind the market's growth is the ever-increasing popularity of sophisticated track lighting systems, which have been used to illuminate spaces in modern studios and houses since the 1980s. People's improved lifestyles, the growing popularity of track lighting in businesses, homes, and rental properties, rising remodeling of living, bed, and kitchen rooms, trends of illuminating a museum sculpture, massive availability of various styles of track lighting, and rising infrastructure developments are all expected to boost market growth during the forecast period. The benefits of the track lighting system include ease of installation, variety in lighting solutions, energy savings, and high customization, all of which are moving the industry forward.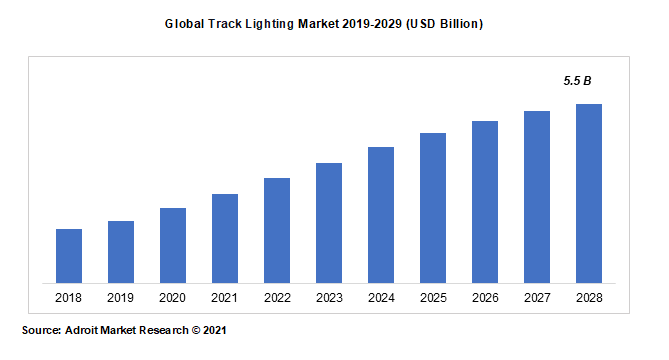 Latest Innovations in the Track Lighting Market: A Snapshot
Compact fluorescent lamps (CFLs) combine fluorescent lighting's energy economy with the convenience and popularity of incandescent fixtures.
A gas-filled tube plus a magnetic or electronic ballast makes up a gas-filled tube.
When energy from the ballast passes through the tube, the gas within illuminates with UV light. This, in turn, activates a white phosphor coating on the tube's interior, which generates visible light across the tube's whole surface.
Track Lighting Market Scope
| | |
| --- | --- |
| Metrics | Details |
| Base Year | 2020 |
| Historic Data | 2018-2019 |
| Forecast Period | 2021-2028 |
| Study Period | 2018-2028 |
| Forecast Unit | Value (USD) |
| Revenue forecast in 2028 | USD 5.5 billion |
| Growth Rate | CAGR of 5.9 % during 2021-2028 |
| Segment Covered | Type, Application, Regions |
| Regions Covered | North America, Europe, Asia Pacific, Middle East and Africa, South America |
| Key Players Profiled | Eaton Corporation Plc., Wac Lighting, Nordic Light, Intense Lighting & among others. |
Key Segments of the Track Lighting Market
Type Overview, 2019-2029 (USD Million)
LED Lights
Incandescent Lights
Fluorescent Lights
Halogen Lights
Application Overview, 2019-2029 (USD Million)
Architectural
Hospitality
Institutions
Residential
Others
Regional Overview, 2019-2029 (USD Million)
North America
Europe
Germany
France
UK
Rest of Europe
Asia Pacific
China
India
Japan
Rest of Asia Pacific
South America
Mexico
Brazil
Rest of South America
Middle East and South Africa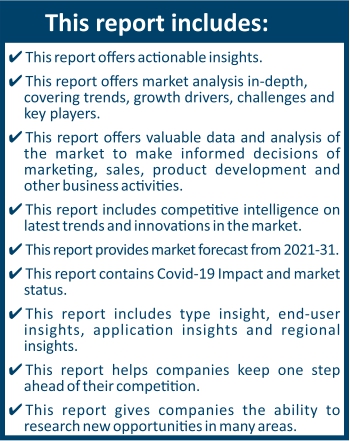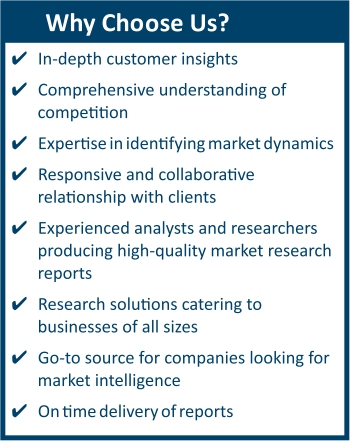 Frequently Asked Questions (FAQ) :
The market value of track lighting market in 2029 was USD 5.5 billion.
The track lighting market is growing at a CAGR of 5.9% over the forecast period.
The application of the track lighting market architectural, hospitality, institutions, residential and other.
Asia-Pacific dominated the market for track lighting market and accounted for the largest revenue share.
The top companies that hold the market share in track lighting market are Eaton Corporation Plc., Wac Lighting, Nordic Light, Intense Lighting & among others.