A Touch Sensor is an electronic device that can sense the presence and location of an object without any mechanical action. It is considered an economical miniature-sized alternative to the traditional mechanical switches. It detects changes happening in the environment, pressure, force, or impact applied on its surface. Defining differently, a touch sensor functions like our own skin but in an electronic way.
The global Touch Sensor market is projected to reach USD 7,155.58 million by 2029, growing at a CAGR of 12.8%
Covid-19 Influence & Market Status
Wuhan (China) originated a fatal virus named COVID-19 that influenced world economies adversely. A large number of populations lost livelihood over the global pandemic. The covid-19 epidemic restricted the growth and dynamics of various industries. It is due to the shortage of vaccines against coronavirus, the entire world is anxious about their immunization and following the protocols of social distancing. During the shut of countries, operational activities of tertiary sectors came to a pause which subsequently slowed down the demand for the touch sensor market, and ultimately sales revenue dipped. Profit margins of the market also came down owing to the disrupted supply chain networks. To get back on track, the touch sensor market is strategizing to align with the market needs.
Growing Integration of Touch Sensors with other appliances
As there is a growing number of integration of sensors into touch-enabled devices such as home appliances, medical devices, and ATMs in the U.S, the region is anticipated to dominate the market. Moreover, over the past few years, the demand for touch screen displays is tremendously growing across all phone users. Germany is likely to hold 2nd place after the U.S as companies across the world are getting more skin in the R&D for investment to build more efficient and user-friendly touch sensors and to integrate them into other appliances as well. Since China is the country with the largest population, there are way more users of smartphones, home automation, and other electronic devices present, demand for display with touchpad is rapidly hiking. Moreover, the government is also switching over to digitalization.
Size Of Touch Sensor Market Across Various Regions
The highest market stake of the Global Touch Sensor Market is possessed by North America as there are many prominent participants present here such as Atmel, Qualcomm Inc., Texas Instruments, ON Semiconductor, Honeywell, 3M, and others. On the other hand, Asia-pacific is emerging as the 2nd largest stakeholder of the market across the globe as demand for various electronic devices with sensor pads has been soaring for a while among its users. The increase in per capita income is also a contributing factor.
As the demand for smart grids and developed & innovative technology in infrastructure is playing a major role in driving the market growth, the European region is holding the third highest stake in the market. The Latin American region, as well as the middle east, possess the least market share as these are lacking a well-established infrastructure as well as low per capita income is also a restraining factor.
The touch sensor functions when there is a contact or external pressure applied on the surface which enables the current to flow through a circuit. A touch sensor is of many kinds like a capacitive, resistive, infrared, and surface acoustic wave (SAW).
The rising demand for smartphones and other electronic devices across ages has created the requirement for touch sensors on the devices. This, coupled with the emergence of hybrid laptops, e-readers, and smartwatches among others have led to a surge in the adoption of capacitive touch sensors which are more versatile than resistive or optical ones. Moreover, the emergence of flexible displays is likely to bring abundant growth prospects for the touch sensor market in the coming years.
It is due to the surging adoption of various electronic gazettes like smartphones, laptops, tab, etc, control panels of this device in the automotive and industrial sector have ramped up the demand for touch sensors. The touch sensors enable recording and detecting any physical contact made between a user and an electronic device. It functions by applying slight external pressure on the screen.
There are multiple drivers of market growth present out there which altogether are responsible for the market growth. The capacitive touch sensors are one of the frequently used sensors which provides numerous advantages such as durability, longevity, enhanced optical qualities in comparison to other sensor technologies. Furthermore, the growing integration of smartphones and capacitive touch sensors is adding fuel to the demand factor. The touch sensors are also used for detecting any kind of change in capacitance by examining the presence of conductive objects on the sensor pad. The rising trend of owning smart devices is also contributing to the growth prospects.
The growing requirement to measure the pressure, flow, and level in distinct manufacturing units, most importantly in the pharmaceutical industries and oil & gas industries poses multiple growth prospects in the global touch sensor market. Additionally, touch sensors consume lesser power, provide a user-friendly interface, and manage high & low voltage power in various electronic devices. The initiatives and strategies propagating the adoption of enhanced technologies being introduced by the government are increasing the growth opportunities during the forecast period.
Although the Global Market of the Touch Sensor is tremendously soaring, a few components are hindering its growth. High costs of touch display are not economical for each consumer sector. Moreover, the high sensitivity also hampers the expansion/scalability of the market across the regions as accidental touch or drop may lead to leakage of confidential data and huge damages.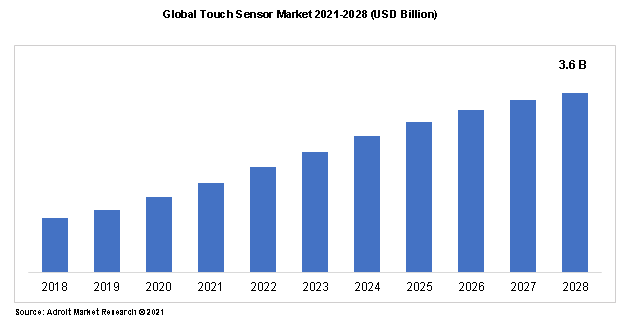 The key players of the Global Touch Sensor Market are 3M, Honeywell, Siemens, Infineon, On Semiconductor, Texas Instruments, Fujitsu, Atmel, Banpil Photonics, NXP Semiconductor, QUALCOMM Inc., STMicroelectronics, Microchip technology, Zytronic PLC, Cypress Semiconductor Corporation, Azotea, SHURTER, Touch Sensors.
The major market players strategize to hold the market position in the global touch sensor market by adopting amalgamations & acquisitions, through collaboration, building relations, development of brand-new products in the market, or customizing the existing products, etc., to scale their consumer base in the Global Market of Touch Sensors.
Latest Innovations & developments in the Global Touch Sensor Market: A Snapshot
In April 2020
Infineon Technologies AG took over by Cypress Semiconductor Corporation acquired for a sum of USD 10.8 million. This acquisition assisted the company in expanding its portfolio to become a leader in the Internet of Things (IoT) and industrial markets.
DMC CO., LTD inaugurated a newer range of capacitive touch screen series called DFS. These capacitive touch screen series are manufactured for ILITEK & EETI controllers. These screens are thinner, resilient to UV rays, and lighter in weight.
A large amount of money is being spent by NXP Semiconductor on R&D to have an edge over its market competitors.
Major companies are planning to integrate other consumer appliances (home appliances, medical devices, and ATMs) with touch sensors as well considering the demand for touchpads has been surging for a while.
Touch Sensor Market Scope
| | |
| --- | --- |
| Metrics | Details |
| Base Year | 2021 |
| Historic Data | 2019-2020 |
| Forecast Period | 2022-2029 |
| Study Period | 2019-2029 |
| Forecast Unit | Value (USD) |
| Revenue forecast in 2029 | USD 7,155.58 million |
| Growth Rate | CAGR of 12.8 % during 2021-2029 |
| Segment Covered | by Type, Channel , Aplication, Regions |
| Regions Covered | North America, Europe, Asia Pacific, South America, Middle East and Africa |
| Key Players Profiled | Neonode Inc., Renesas Electronics Corporation., SCHURTER, Semtech Corporation, Silicon Laboratories, Texas Instruments Incorporated, TSItouch, Zytronic PLC, Apex Material Technology Corporation, Xymox Technologies, Inc., CIRQUE CORPORATION, Futaba Corporation, Synaptics Incorporated, Infineon Technologies AG, Japan Display Inc., Nissha Co., Ltd., Azoteq (PTY) Ltd, CAPTRON, DMC CO., LTD., Elo Touch Solutions, Inc., Microchip Technology Inc., among others |
Key Segments of the Global Touch Sensor Market
By Type
Resistive
Capacitive
(SAW)
Infrared And Optical
By Application
Consumer Electronics
Home Appliances
Medical Devices
Automated Teller Machines (ATM)
By channel
Multi-Channel
Single Channel
By Region
North America
Europe

UK
Germany
France
Rest of Europe

The Asia Pacific

China
Japan
India
Rest of Asia Pacific

South America

Brazil
Mexico
Rest of South America

Middle East & Africa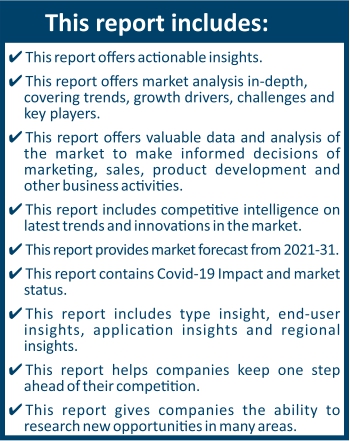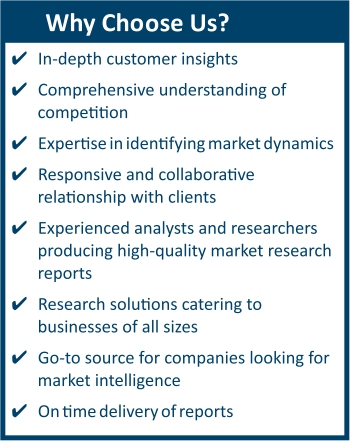 Frequently Asked Questions (FAQ) :
The market value of touch sensor market in 2028 was USD 3.6 billion.
The touch sensor market is growing at a CAGR of 12.8% over the forecast period.
The application of the touch sensor market are Consumer Electronics, Home Appliances, Medical Devices, Automated Teller Machines (ATM), Biometric Systems, Automotive & others.
The top companies that hold the market share in touch sensor market are 3M, Honeywell, Siemens, Infineon, On Semiconductor, Texas Instruments, Fujitsu, Atmel, Banpil Photonics, NXP Semiconductor, QUALCOMM Inc., STMicroelectronics, Microchip technology, Zytronic PLC, Cypress Semiconductor Corporation, Azotea, SHURTER, Touch Sensors.
To get latest version of touch sensor market report can be obtained on demand from the website.