The global text analytics market size was valued at USD 3.17 billion in 2017 driven by the proliferation of unstructured data. By 2020, it is expected that almost 93 percent of data would be unstructured. Unstructured data includes textual data, images, email, video, web pages and other information that cannot be organized using traditional software. This unstructured data is used in text analytics to extract relevant information and converting it into structured information which can be leveraged in numerous ways.
1.2 Key factors impacting the global text analytics market
Proliferation of data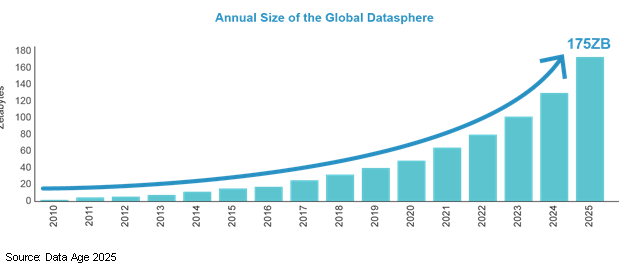 For the past few years, the amount of data generated has grown exponentially, not only from the traditional sources such as point of sale and surveys but also from the IoT applications. This data continues to double every three years as per the historical trends say, due to the information generated from various digital platforms, mobile phones, and wireless sensors. Companies at the forefront have already adopted data-driven business models which give them an enormous advantage as data analytics helps improve the core operations. The potential uses of text analytics are extraordinarily extensive, even for sectors that have been slow to digitize.
The global Text Analytics market is anticipated to increase at a 17% CAGR to reach value $9 Billion in 2030
Rapid smartphone adoption
Billions of people across the world have shifted their lives online, using their smartphones as a major command center. Smartphones users are using the internet several times a day, which leaves a huge data trail and gives rise to a term called "Big Data". Internet companies across the world capture the online behavior of these customers which help them to target their sales by using various analytical tools. Mobile phones have led to this newly available data form of images, videos, text and various sorts, different than the structured forms of data. New tools and applications of data analytics such as text analytics help companies gain insight into consumer behavior and choices they make, based on several factors and key performance indicators.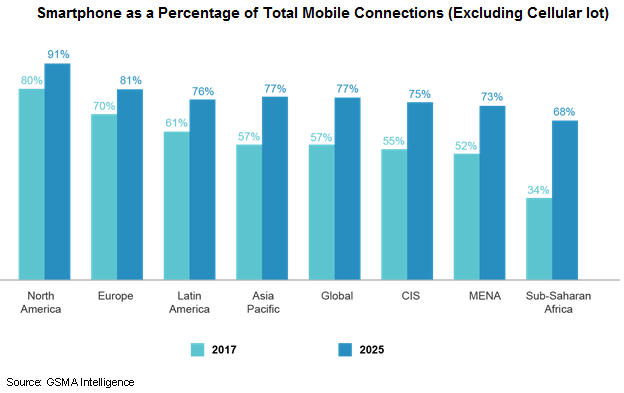 Text Analytics Market Scope
| | |
| --- | --- |
| Metrics | Details |
| Base Year | 2022 |
| Historic Data | 2020-2021 |
| Forecast Period | 2022-2030 |
| Study Period | 2020-2030 |
| Forecast Unit | Value (USD) |
| Revenue forecast in 2030 | $9 Billion |
| Growth Rate | CAGR of 17 % during 2022-2030 |
| Segment Covered | By Component, Application, Deployment, By Vertical, Region. |
| Regions Covered | North America, Europe, Asia Pacific, South America, Middle East and Africa |
| Key Players Profiled | IBM Corporation (U.S.)SAP SE (Germany)SAS Institute Inc. (U.S.)Clarabridge Inc. (U.S.)OpenText Corporation (Canada)MegaputerIntelligenceLuminoso Technologies |
Key segments of the global text analytics market
Deployment type Overview, 2015-2025 (USD Million)
Application Overview, 2015-2025 (USD Million)
Customer-facing Apps
Semantic/Cognitive Search
Integrated Advanced Analytics
Business Intelligence (BI)
Competitive Intelligence/Brand Awareness
End-use Overview, 2015-2025 (USD Million)
FMCG
BFSI
Healthcare and Pharmaceuticals
Telecom
Government
Retail
Regional Overview, 2015-2025 (USD Million)
North America
Europe
Asia-Pacific
Rest of world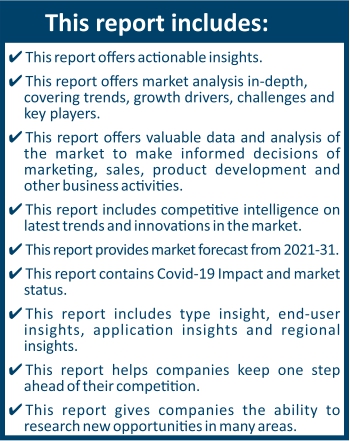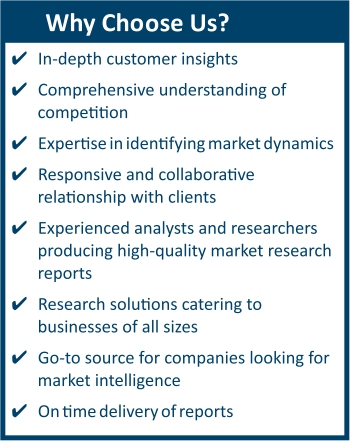 Frequently Asked Questions (FAQ) :
The market value of text analytics market in 2025 was USD 21.7 billion.
The text analytics market is growing at a CAGR of 27% over the forecast period.
The application of the text analytics market Customer-facing Apps, Semantic/cognitive search, Integrated advanced analytics, Business intelligence & Competitive intelligence/brand awareness and other.
North America dominated the market for text analytics market and accounted for the largest revenue share.
The top companies that hold the market share in text analytics market are IBM, Medallia, Micro Focus, Qualtrics, SAS, Clarabridge, Lexalytics and OpenText & among others.
The sheer volume of the data has grown exponentially over the past five years and new technologies have been developed to turn this plethora of data into insights. Text analytics includes analysis and extraction processes which take advantage of techniques such as statistics, computational linguistics, and other computer science disciplines. The output of the text analytics process can be combined with structured data (demographic and sales data) and analyzed using applications such as business intelligence, predictive and automated techniques. Also, the text can be extracted and transformed and then analyzed to derive relationships, trends and other information. Social media analytics is the major driving force behind the rise of the text analytics market. Numerous companies have emerged who provide social media monitoring platforms and have moved from simple search-based techniques to text analytics to analyze the sentiment of customers.
However, converting a world full of data into a data-driven world is a task that many companies have found difficult to pull off in practice. The biggest progress of text analytics is seen in the retail domain globally. For domains such as healthcare, manufacturing, and others, the progress is relatively slow. Companies from these domains have responded to the competitive pressure by making big technology investments but have failed to make necessary organizational changes to make most of them. Many companies struggle to switch from legacy data systems to more flexible architecture to store and combine big data.
The text analytics market is highly fragmented with many different players offering the text analytics services. These players include research organizations offering complete research to pure players, open source software, social media analytics companies or university spin-off. Text analytics market players have adopted various strategies to expand their global presence and increase their market shares. The key market players such as Medallia, IBM, Clarabridge, OpenText and others have adopted growth strategies through partnerships, agreements, collaborations and business expansions as eminent strategies to increase their customer base and enter into new market spaces.
Text analytics solution providers are stepping up to provide tools with increased sophistication, accessibility and language capability. For instance, Machine Learning is one example including algorithmic approaches from statistical regression methods have rapidly advanced to the forefront of analytics. This progress is only achieved due to the steady progress in the computational power by the help of better processors combined with massive investment in cloud computing technologies. Also, digitizing customer interactions provides a treasure of information for sales, marketing, and product development, while internal organizational digitization creates data that can be used to improve productivity and optimize operations.
The cloud segment of the deployment type has the highest revenue share within the text analytics market and was valued at around USD 1.89 billion in 2017. The major challenge that organizations face while using text analytics is the computational cost for the activities involved. Also, scalability is another concern for the companies who are looking to perform multiple analyses, each with multiple parameter combinations, on multiple collections of large text data. To address this, cloud-based text analytics tools offer a better solution than traditional on-premise solutions.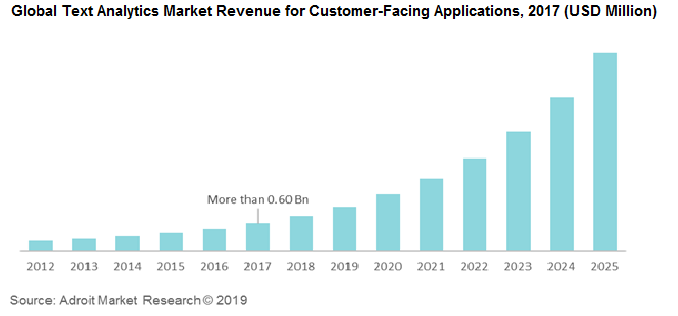 The overall text analytics market could also be segmented according to its applications. Text analytics has the potential to double the volume and breadth of data that is applied to business intelligence (BI). Organization embracing text analytics have realized that they know more than before helping them to achieve more accuracy in fact-based decision making. After all, without the representation from unstructured data, a data warehouse is of no use in decision making. With the help of BI, text analytics can quantify performance in text-laden areas such as call centre, patient chart, claim processing and others. Thus, business intelligence (BI) segment has an influential contribution to the growth of the text analytics market.
Competitive intelligence refers to the process of monitoring the competitive environment to help in taking business decisions and has a major share in the overall text analytics market. Textual data usually is not simple and contains a lot of irrelevant information. Many organizations still do not have a mechanism to deal with this complexity and turn this textual data into meaningful business information. Given the high speed in the generation of data over the internet through social media websites, mobile applications, and other online sources, the time required for a human expert to collect and analyze this textual data would be very high. According to a study carried out by the European Patent Office, approximately 80% of the scientific and technical information can be found from patent documents alone. Along with being an extremely valuable source of technological information, patent documents offer competitive intelligence by revealing competitor's strategies and strengths. Hence, the competitive intelligence segment in the text analytics market is expected to grow at a higher growth rate in the forecast period.
The market for text analytics in banking industry looks promising as the banking firms are dealing with a very diverse customer base which demands transactions and communication business in new ways, at any time round the clock. Text analytics helps financial service organizations effectively communicate with customers, monitor, and analyze all communications done through emails, social media, or mobile communications. Therefore, the BFSI sector is one of the major contributors to the global text analytics market.
The geographic analysis of the text analytics market mainly explores into the segments of deployment type, applications and industry application across four regional segments namely, North America, Europe, Asia-Pacific and rest of the world. The North American region has been an extremely open and competitive market in terms of the adoption of text analytics solutions across numerous industrial applications. Furthermore, this region has been extremely responsive towards the adaption of new technologies such as artificial intelligence (AI) and natural language processing (NLP) within traditional text analytics market.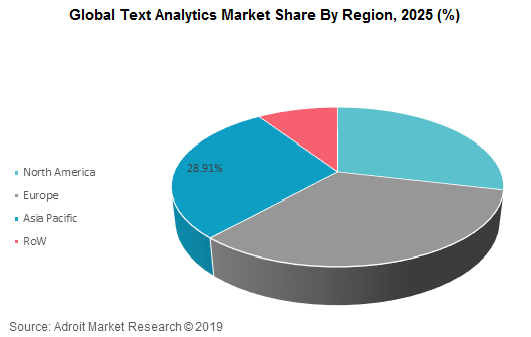 The European market is expected to gain momentum in the forecast period owing to the growing awareness of social media analysis for brand building, and growing need for knowing the customer preferences. Countries such as France, the U.K., and Germany are the major contributors to the overall European text analytics market.
Asia-Pacific region has been distinctively been the fastest growing markets in terms of the rapid adoption of text analytics solutions. Many countries such as Singapore, South Korea, India, and Japan are increasingly moving towards digitalization of their processes. The text analytics market in Asia-Pacific has grown exponentially until 2017 and is expected to grow with a CAGR of 30.8% in the forecasted period.