The market for terahertz imaging detection has been significantly influenced by the rising demand for non-destructive testing across numerous industries, including automotive, industrial, and aviation. Additionally, the price of terahertz imaging detectors is falling, which is anticipated to increase their uptake in a variety of application fields. This market is also expanding as a result of the expanding usage of terahertz imaging for food inspection and medical diagnosis.
Due to its numerous applications in fields including transportation and public safety, industrial applications, pharmaceuticals, and biology, among others, the need for terahertz imaging detection is rising. Terahertz radiation offers unique qualities that are used in a variety of industries, such as non-destructive testing (NDT), security screening, and biological imaging and spectroscopy. It is appropriate for several sorts of scanning applications because of its capacity to pierce ordinary materials like paper, plastic, or clothing. Terahertz technology is being used more frequently, which can be ascribed to its benefits over competing technologies like radar and microwave imaging.
In addition to other benefits, the Terahertz Imaging Detection Market allows for the detection of processes and objects that are otherwise invisible to other technologies. Terahertz technology enables non-invasive imaging without human or object exposure to any harmful electromagnetic radiation. The images created by this technology can be employed in a variety of fields, such as industrial applications, pharmaceutical, and biomedical research, public safety, and more. Terahertz imaging also does not cause false positives or background noise that can obstruct detection, and it has no known negative effects on people or animals. Because of this, it is a safe and dependable choice for many sectors.
Terahertz Imaging Detection is a method that uses terahertz vibrations to find objects and molecules. The electromagnetic spectrum includes terahertz waves, which are located between microwaves and infrared radiation. Terahertz imaging employs the characteristics of these terahertz vibrations to gather information from distant molecules or objects. Due to this technique's capacity to penetrate both non-metallic and porous surfaces, it has been proven to be effective in detecting a variety of items, including explosives, chemical agents, pharmaceuticals, and biological agents. It can also be applied to medical imaging tasks like analyzing blood glucose levels and cancer detection, among other things.
By 2031, the Terahertz Imaging Detection market is anticipated to have grown at a CAGR of 13.7%, reaching a value of USD 2.53 billion.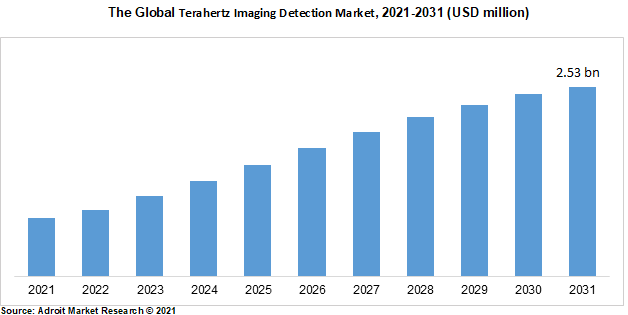 One of the main things that could prevent the expansion of this market is the high cost of terahertz imaging devices. The shortage of qualified specialists and the restricted availability of these devices in some areas are further factors limiting the development of this market. However, rising research and development initiatives in the fields of medicine, security, and food inspection are anticipated to present attractive prospects for market participants.
Tokyo Electron (Japan), L3Harris Technologies Inc. (US), Raytheon Technologies Corporation (US), Flir Systems, Inc. (US), Rohde & Schwarz GmbH & Co KG (Germany), Leica Microsystems Nussloch GmbH (Germany), Corning Incorporated (US), Advantest Corporation (Japan), and others are the major players in the global Terahertz Imaging Detection Market.
Segment Analysis
The Passive Terahertz Imaging Type to Emerge as the Most Lucrative Segment
Due to its lower cost and higher sensitivity compared to active Terahertz imaging systems, passive terahertz imaging has a sizable market share in the world's terahertz imaging detection market. During the forecast period, the demand for passive terahertz imaging systems from various application areas is anticipated to fuel the segment's expansion.
The Most Popular Application Segment is Transportation and Public Safety
The market for terahertz imaging detection is anticipated to be driven by a wide range of end-use industries. Due to the usage of cutting-edge technology in airports, government buildings, and other public spaces, such as surveillance systems, remote sensing, and 3D image sensors, the transportation and public safety category held the greatest market share. The rising need for high-end security solutions with greater accuracy is another factor promoting the growth of this market. Industrial applications also contribute significantly to market expansion since they call for effective monitoring tools that can swiftly spot problems in materials or things.
North American region to render Adequate Financing Avenues
Due to its well-established healthcare infrastructure and the presence of large players, North America dominates the worldwide terahertz imaging detection market. The expansion of this market in North America is also being fuelled by rising non-destructive testing-related research and development efforts.
COVID-19 Impact and Market Status
The global Terahertz Imaging Detection market has been significantly impacted by the COVID-19 epidemic. The market has been badly impacted by the disruption of supply chains, technological advancements, and public space closures. However, governments all over the world are taking the lead in tackling this pandemic situation by enacting a number of laws, including tax breaks, economic stimulus packages, and incentives for firms to recover from the crisis. This is anticipated to aid in reviving the Terahertz Imaging Detection Market's growth between 2021 and 2031. Terahertz imaging detection systems would be adopted over the forecast period in part due to rising investments in R&D activities and rising demand for novel technologies across various sectors. Additionally, the market will continue to increase as a result of the growing trend of miniaturization and developments in sensing technologies like terahertz imaging.
Latest Innovations in the Global Terahertz Imaging Detection Market: A Snapshot
• A partnership between Tokyo Electron and Osaka University to create a high-sensitivity terahertz imaging system for use in medical science research applications was announced in March 2021.
• The FSW85 signal and spectrum analyzer for THz communication, which can measure frequency from 0.8 to 8 GHz, was introduced by Rohde & Schwarz in February 2020. The company was able to increase its market share in the terahertz imaging detection technology sector thanks to this introduction.
Terahertz Imaging Detection Market Scope
| | |
| --- | --- |
| Metrics | Details |
| Base Year | 2022 |
| Historic Data | 2021-2022 |
| Forecast Period | 2022-2031 |
| Study Period | 2021-2031 |
| Forecast Unit | Value (USD) |
| Revenue forecast in 2031 | USD 2.53 billion |
| Growth Rate | CAGR of 13.7 % during 2022-2031 |
| Segment Covered | by Type, By Application, Regions |
| Regions Covered | North America, Europe, Asia Pacific, South America, Middle East and Africa |
| Key Players Profiled | Tokyo Electron (Japan), L3Harris Technologies Inc. (US), Raytheon Technologies Corporation (US), Flir Systems, Inc. (US), Rohde & Schwarz GmbH & Co KG (Germany), Leica Microsystems Nussloch GmbH (Germany), Corning Incorporated (US), Advantest Corporation (Japan), |
Key Segments of the Global Terahertz Imaging Detection Market
By Type Overview, 2021-2031 (USD Billion)
Passive Terahertz Imaging

Active Terahertz Imaging
By Application Overview, 2021-2031 (USD Billion
Transportation and Public Safety

Industrial Applications

Pharmaceutical and Biomedical

Others
By Regional Overview, 2021-2031 (USD Billion)
North America
Europe
Germany

France

UK

Rest of Europe
Asia Pacific
China

India

Japan

Rest of Asia Pacific
South America
Mexico

Brazil

Rest of South America
Middle East and Africa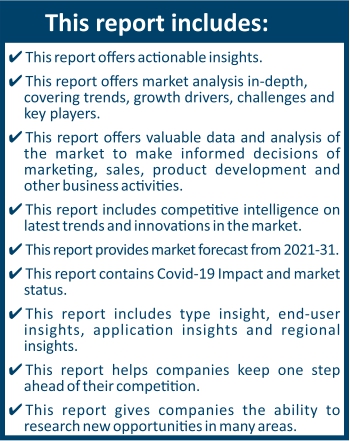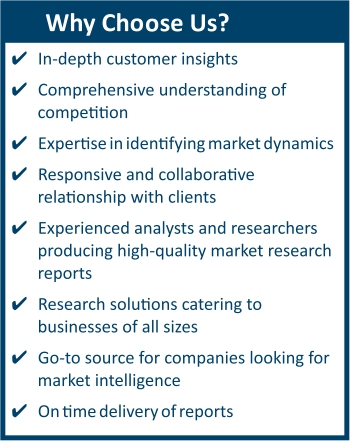 Frequently Asked Questions (FAQ) :
Terahertz Imaging Detection Market is projected to reach USD 2.53 billion by 2031, growing at a CAGR of 13.7 %
The Terahertz Imaging Detection market is estimated to grow at a CAGR of 13.7 %
Key companies covered in the Terahertz Imaging Detection market are Tokyo Electron (Japan), L3Harris Technologies Inc. (US), Raytheon Technologies Corporation (US), Flir Systems, Inc. (US), Rohde & Schwarz GmbH & Co KG (Germany), Leica Microsystems Nussloch GmbH (Germany), Corning Incorporated (US), Advantest Corporation (Japan),