The rising awareness towards health and fitness is expected to propel further growth in the Global Sucralose Market
The size of the global market for Sucralose is expected to reach USD 7.40 billion by 2029, expanding at a compound annual growth rate (CAGR) of 6%.
Covid-19 Impact & Market Status
The COVID-19 illness has made an extreme general wellbeing crisis universally, with its speedy spread in excess of 215 nations. To battle and control the spread of this illness, numerous nations overall have proclaimed crises and reported total across the country, statewide, or citywide lockdown, putting off all the movement, transport, producing, instructive foundations, and superfluous exchange. This altogether affects numerous businesses around the world, hitting hard concerning decreased assembling and disseminations across the globe. The sugar substitute is one of such ventures where makers are confronting disturbances in natural substance supply because of the pandemic. Additionally, imports and commodities in numerous nations have either been limited or deferred since the flare-up, making obstacles for sugar substitute providers. This research report offers a detailed market outlook of the global Sucralose Market depending upon the current economic situation and developments in the application, Form, and regional segments.
It does a deep analysis of the impact of covid-19 on the market and recovery strategies applied by market players to restore the growth trends and maintain market competitiveness. The in-depth insights documented in the report enable well-informed investment decisions by for the new payers, aspirants, and also the well-established ones in the global Sucralose Market.
The beverage segment to rule the market during the forecast period
The beverage portion is supposed to rule the sugar substitutes market in 2021. The predominant place of this portion is basically credited to the developing attention to medical advantages connected with sugar substitutes in refreshments, expanding new item advancement and dispatches of sugar substitute-based drinks, and rising interest for sans sugar refreshments. Additionally, the interest for normal wellbeing and sports drinks with improved dietary benefit is supposed to help soon.
Powdered Sucralose form to Ensure Revenue Maximization
By Form, the sucralose market is divided into Powder, Granular, and Liquid. The powder structure portion is seen to possessing more than 45% of the market in 2021 and is supposed to hold consistent predominance during the figure time frame. This is fundamentally credited to the wide business accessibility of this counterfeit sugar in powder structure, better time span of usability, compelling item detailing, and convenience.
Backed by Immense Development Potential North America Sucralose Market to Sail Ahead
North America is supposed to hold the biggest piece of the pie in the sucralose market by 2027, because of the exceptionally wellbeing cognizant individuals, rising interest in R&D exercises by the private and government association for sound replacement of sugar. The vital makers from the created nations like the U.S. also, Canada are ruling the interest from North America. In Feb 2019, Splenda is the critical producers of sucralose has sent off another line of sucralose-mixed low-calorie espresso flavors.
Europe is the second-biggest market for sucralose thanks to the high pace of stoutness, the rousing number of diabetic patients, and the popularity for confectionaries, which is supporting the development of the sucralose market in Europe.
The focus on sustainability has paved new growth opportunities, thus furthering the inclusion of Sucralose
Sucralose is a fake sugar or sugar substitute with practically multiple times better than table sugar Sucralose. It is economically sold under brand names including Zero-Cal, Splenda Zero, Candys, Sukrana, SucraPlus, Apriva, Splenda, Nevella, and Cukren. The report takes care of, limit, creation, creation esteem, cost/benefit, and supply/request by factual investigation. A concise examination of drivers, limitations, valuable open doors, and difficulties in the market is likewise covered with the models by locale. It additionally takes care of the examination of central participant's development methodologies, miniature and large scale investigation of business sectors, key turns of events, and key patterns on the lookout.
Worldwide Sucralose Market Dynamics:
Sucralose is generally acknowledged in numerous food and drink items since it is a no-calorie sugar, ok for utilization, and doesn't advance dental cavities. This is major areas of strength for a chance for food and drink producers to draw in clients. The rising notoriety of fake sugars in the nourishment area like the necessities of kids' items like confections, breakfast bars, and canned natural product juices and sodas. Moreover, diabetic patients are picking sucralose on the grounds that it doesn't upset insulin levels. A portion of the exploration studies have likewise focused on the advantages of sucralose regarding weight reduction, albeit different others have countered that. Likewise, the popularity for frozen bread kitchen items from emerging nations, for example, China and India in light of high time span of usability contrasted with their ordinary reciprocals is supposed to impact market development.
Then again, the significant expense and accessibility of a few substitute items are a portion of the fundamental variables expected to control the development of the worldwide market during the figure time frame. Additionally, a wellbeing perils because of overconsumption of sucralose utilization like sensitivities, wooziness, gastrointestinal issues, weight gain, headaches are different elements expected to frustrate the development of the market.
The severe government's Act is additionally gravely influenced the market development. For instance, in Feb2018, the European Commission obligatory a restriction on the utilization of counterfeit sugars in dietetic heated products as a piece of Commission Regulation 2018/97. This guideline is supposed to control the extent of counterfeit sugars including sucralose as practical elements for diet-based items in the bread kitchen industry of Europe throughout the following eight years.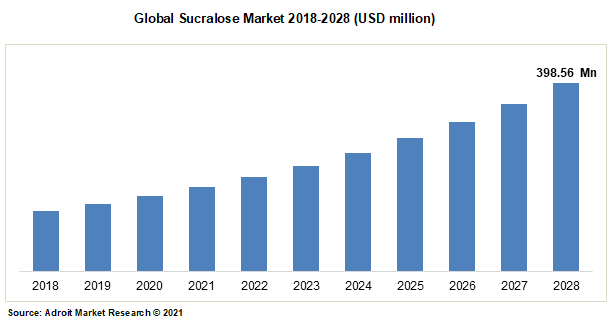 The major players of the global Sucralose Market are Dorel Industries, Inc., Cass Information System, Inc., ACI Worldwide, Liquid Telecom, Fiserv, Digital Virgo, Kubra, Paymentus, Aliaswire, ebpSource, and Eafricalab.
Among all other established and emerging companies and investors. These market players are spread across the world and are aggressive in developing new technologies to lead the market and improve revenue growth. Furthermore, the market players to stay ahead of the competitive landscape are unravelling strategic initiatives like mergers and acquisitions, new product portfolios, and technological innovations.
Sucralose Market Scope
| | |
| --- | --- |
| Metrics | Details |
| Base Year | 2021 |
| Historic Data | 2019-2020 |
| Forecast Period | 2022-2029 |
| Study Period | 2019-2029 |
| Forecast Unit | Value (USD) |
| Revenue forecast in 2029 | USD 7.40 billion |
| Growth Rate | CAGR of 6 % during 2021-2029 |
| Segment Covered | Application, End user, Regions |
| Regions Covered | North America, Europe, Asia Pacific, South America, Middle East and Africa |
| Key Players Profiled | DuPont (U.S.), ADM (U.S.), Tate & Lyle (U.K.), Ingredion Incorporated (U.S.), Cargill Incorporated (U.S.), Roquette Frères (France), PureCircle Ltd (U.S.), MacAndrews & Forbes Holdings Inc. (U.S.), J.K. Sucralose Inc. (China), and Ajinomoto Co. Inc. (Japan), Ajinomoto Co. (Japan), The NutraSweet Co. (U.S.), Südzucker AG (Germany), Guilin Layn Natural Ingredients Corp. (China), Zhucheng Haotian Pharm Co., Ltd. (China), HSWT France SAS (France) |
Key Segments of the Global Sucralose Market
Form Overview, 2018-2028 (USD million)
Application Overview, 2018-2028 (USD million)
Beverages
Food
Nutrition and Health Supplements
Pharmaceuticals
Other Applications
Regional Overview, 2018-2028 (USD million)
North America
Europe
Germany
France
UK
Rest of Europe
Asia Pacific
China
India
Japan
Rest of Asia Pacific
South America
Mexico
Brazil
Rest of South America
Middle East and South Africa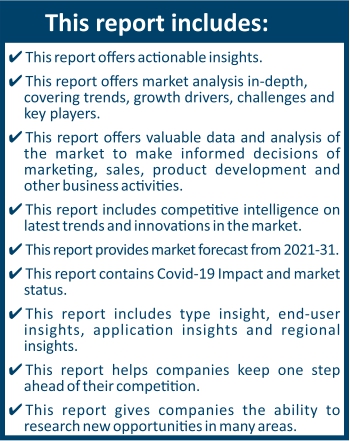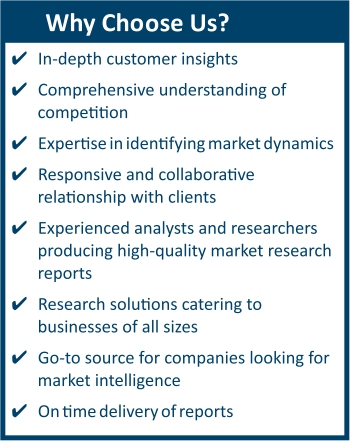 Frequently Asked Questions (FAQ) :
The sucralose market is growing at a CAGR of 5.5% over the forecast period.
The application of the sucralose market Beverages, Food, Pharmaceuticals, Nutrition and Health Supplements and other.
North America dominated the market for sucralose market and accounted for the largest revenue share.
The top companies that hold the market share in sucralose market are Dorel Industries, Inc., Cass Information System, Inc., ACI Worldwide, Liquid Telecom, Fiserv, Digital Virgo, Kubra, Paymentus, Aliaswire, ebpSource & among others.
The base year for the report is 2021 in sucralose market.