Speech and voice analytics technology, which analyses business-to-consumer (B2C) conversations in real-time, usually combine robust NLP technology with machine learning and artificial intelligence. With the use of these technologies, businesses may enhance the performance of their branding, selling, and service departments by gathering a range of signals from customer interactions to gauge the user's intent, sentiment, level of success, and a number of other outcomes.
Solutions that help organizations comprehend shifting customer expectations have been developed in response to the rising demand and need for compliance and risk management across numerous industries and contact centers. Speech analytics is essential for identifying the source of customer and employee dissatisfaction. It keeps the company informed, allowing them to control risk and train their staff to stay out of such circumstances.
Speech analytics is crucial for locating the cause of staff and consumer annoyance. It keeps the business aware, enabling them to manage risk and instruct personnel to avoid such situations. This type of analytical approach can help businesses predict the results of client interactions. Additionally, they can suggest efficient and unique customer engagement strategies. Voice analytics is most frequently applied to boost customer satisfaction. As an illustration, a consumer might use the term "wonderful," which often expresses happiness. Most systems, however, are unable to recognize indications like sarcasm or rage, which can entirely alter the meaning of a word. Creating better customer experience strategies requires an understanding of customer emotions. Because of this, contemporary voice analytics tools have context-giving functions.
Voice analytics, also referred to as sentiment analysis, makes the emotions included in the call's content clear. Voice analytics concentrates on how something was said in a conversation rather than what was said, as does speech analytics. The analysis of audio patterns using voice analytics technology looks for elements like tone, pitch, stress, tempo, and rhythm. Speech analytics refers to the technique of gathering data from client calls that have been recorded. This is done to enhance future consumer interactions and communication. The actual words in a recorded phone conversation are the main focus of a speech analytics service. By organizing the speech into text, this system evaluates the content of exchanges between agents and customers. Users using speech analytics can conduct keyword searches across all customer conversations. Company QA managers may immediately gain an overview of how their agents handle calls relating to particular themes after users find calls that contain those keywords.
The primary drivers of the growth of the speech and voice analytics market are the rise in contact centres, technical advancement, the rise in demand for more precise risk management solutions, the need for customer relationship management (CRM), and organisational competitiveness. Additionally, speech analytics technology helps a lot of companies analyze market trends, possibilities, unproductive call volumes, and the causes of high expenses. A better customer experience is produced as a result of the technology's ability to help various firms work with unstructured data obtained through customer interactions. As a result, a variety of industries are seeing a rise in demand for speech and voice analytics. The availability of cloud-based real-time speech analytics systems, which present a wealth of potential for enterprises, is another driving force behind speech analytics. The speech and Voice Analytics Market is projected to grow over 12 billion at a CAGR of over 10% through the forecast span of 2031.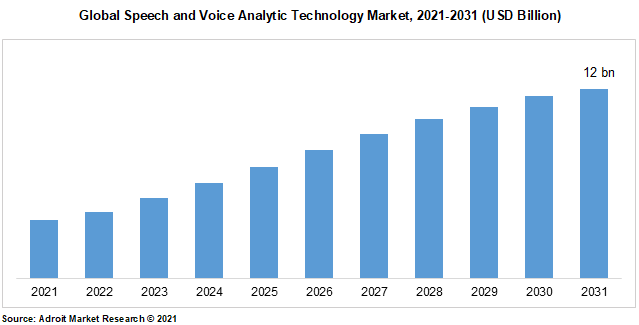 However, this also brings new challenges. Integrating with current systems, choosing the appropriate strategy, and return on Investment that is challenging to quantify are restraints on market growth over the projection period. Additionally, worries about data security and privacy are a restraint on the development of the speech analytics market. There is always a chance that manufacturers, online services, and hackers will follow the data since these gadgets can listen in on private talks. It is crucial to satisfy the clients' high-security level needs given the sensitive nature of the interactions. The adoption of speech and voice analytics tools may be hampered by the lack of any safeguards for user privacy.
Given the increased demand for cloud analytics and risk management solutions, it is anticipated that this will favorably affect the growth of the market. These solutions provide several expansion opportunities since they help in performance improvement and enhanced client satisfaction. The prospects for the development of the speech and voice analytics market lie in the use of AI and ML-based technologies to provide real-time actionable customer insights.
Segment Analysis
Solutions segment to dominate the market
Over the projected period, the solutions sector is expected to have the biggest market share. Solutions for speech analytics include workforce optimization, reporting and visualization tools, indexing and query tools, and speech engines where tools like emotion detection, root cause analysis, and quality management tools are applied. These solutions support organizations' audit and compliance requirements and enable them to get the correct information on the right individuals at the right time. All of these factors contributed to the expansion of the speech and voice analytics market during the anticipated time frame.
It enables businesses to develop retention strategies, stop customer churn, and spot patterns and trends in real-time customer data. Customers' recorded calls must be examined in order to identify consumer intent and conduct behavior analysis, which is why the indexing and query tools segment has a large market share.
Customer Experience Management segment to lead the market
During the projected period, the segment for customer experience management is anticipated to have the highest CAGR. These applications have significantly changed how contact centers connect and communicate, enhancing business effectiveness. By offering several techniques to guarantee that they are providing a consistent level of client service and a secure experience at every point of contact, speech analytics solutions can alter a corporation. The speech engine derives outputs from talks that it recognizes and understands. Due to the growing use of speech analytics tools in the Business Process Outsourcing sector, the speech analytics market is anticipated to have considerable growth in the IT sector. The development of cutting-edge technology solutions to improve consumer experiences is also projected to drive demand for speech analytics. In EHR systems, speech recognition speeds up the data collection process. Through this approach, doctors are given the ability to communicate briefly with the system. Radiology, pathology, emergency medicine, and other areas of healthcare are among the areas where speech recognition is now being used.
Retail and E-commerce Segment hold the largest share
Based on End Use, the industry vertical for retail and e-commerce is anticipated to experience the highest CAGR throughout the projection period. As the relevance of speech analytics to improve customer happiness, raise customer retention rates, and lower customer churn rates grow, the BFSI vertical is projected to hold a greater market share during the projection period. The majority of businesses use speech analytics tools to comprehend the conversational data produced and to use that data to improve operational efficiency.
Retail and e-commerce are growing in the Speech Analytics Market as a result of the expanding adoption of speech analytics technologies across the Business Process Outsourcing (BPO) sector. Additionally, it is projected that the emergence of sophisticated technology tools to improve consumer experiences will accelerate the market growth in this segment.
North America to remain atop
Due to the extensive presence of vendors in the US, the North American area is predicted to grow significantly at the highest CAGR throughout the projected period. This is brought on by the rising demand for improved customer support services to assist campaigns aimed at retaining customers. To stay competitive in the market, businesses in the area have incorporated AI and ML-based technologies into their continuous business processes. The expansion of the speech analytics market has been fuelled by the high concentration of businesses, technology suppliers, and strong technical adoption trends for enhancing operations and company efficiency in the North American area.
Additionally, the Asia-Pacific offers profitable potential for different solutions and service providers. As a result of more technology adoption and significant investments in contact centers that are utilizing speech analytics solutions to effectively extract insights from customer interaction data, the Asia Pacific is anticipated to develop at a growing CAGR.
Covid-19 Impact & Market Status
As a result of the Covid19 outbreak, various businesses experienced an increase in consumer demand; however, the number of employees at the businesses was drastically reduced. Lockdown constraints caused a number of contact centres to either be unable to meet demand or be forced to close, which caused a significant backlog in customer support requests and negatively impacted the customer experience. As businesses create more efficient strategic planning that offers resilience to processes through scalability and flexibility while simultaneously attempting to boost operational efficiencies, speech analytics is coming to the front of the pack of technical enablers.
The major players of the Speech and Voice Analytics Market are NICE, Voci Technologies, Avaya, CallMiner, Genesys., Verint, ZOOM International, Clarabridge, Calabrio, AlmavivA, Hewlett Packard, Marchex, Castel Communications, Enghouse Interactive, Aspect Software, Business Systems Ltd, Sabio Ltd, VoiceBase, Talkdesk, Expedient, Veeam Software, BIOS Middle East Group, Fine Telecommunications, Internap Holding among others. A number of firms in the industry have grown as a result of the sudden boom in demand for speech-to-analysis tools and platforms, including a few businesses that experienced growth of almost 10 times. SuccessKPI, which is a provider of quality monitoring and voice analytics tools, saw a 200% rise in demand for its platform as a result of the expanding digitization of business processes.
Latest Innovations in the Speech and Voice Analytics Market: a Snapshot
• January 2022: Meta AI launched an algorithm Data2vec that has independent applications for speech, text, and images.
• October 2021: CallMiner acquired OrecX, an audio and screen capture provider.
• October 2021: LivePerson purchased VoiceBase and Tenfo.
• September 2021: Google Cloud and Scotiabank established a strategic relationship to strengthen the bank's commitment to cloud-first business and advance its global data and analytics strategy.
• April 2021: Verint announced Verint Virtual Assistant (IVA) which is a low-code Speech Analytics service.
• August 2021: The newest version of Micro Focus Vertica's Vertica 11 Analytics Platform is released.
Speech and Voice Analytic Technology Market Scope
| | |
| --- | --- |
| Metrics | Details |
| Base Year | 2020 |
| Historic Data | 2020-2021 |
| Forecast Period | 2022-2031 |
| Study Period | 2021-2031 |
| Forecast Unit | Value (USD) |
| Revenue forecast in 2031 | 12 billion |
| Growth Rate | CAGR of 10 % during 2022-2031 |
| Segment Covered | By Component, Applications, End-user, Regions |
| Regions Covered | North America, Europe, Asia Pacific, Middle East and Africa, South America |
| Key Players Profiled | NICE, Voci Technologies, Avaya, CallMiner, Genesys., Verint, ZOOM International, Clarabridge, Calabrio, AlmavivA, Hewlett Packard, Marchex, Castel Communications, Enghouse Interactive, Aspect Software, Business Systems Ltd, Sabio Ltd, VoiceBase, Talkdesk, Expedient, Veeam Software, BIOS Middle East Group, Fine Telecommunications, Internap Holding among others. |
Key Segments of the Enterprise-Grade RAN Cloud Technology Market
Component Overview, 2021-2031 (USD Billion)
Application Overview, 2021-2031 (USD Billion)
Sentiment Analysis
Risk and Compliance Management
Customer Experience Management
Agent Performance Monitoring
End- Use Industry Overview, 2021-2031 (USD Billion)
BFSI
Healthcare
IT and Telecom
Retail and E-commerce
Transportation
Media and Entertainment
Regional Overview, 2021-2031 (USD Billion)
North America
Europe
Germany
France
UK
Rest of Europe
Asia Pacific
China
India
Japan
Rest of Asia Pacific
South America
Mexico
Brazil
Rest of South America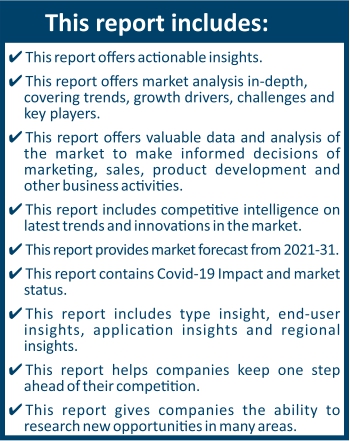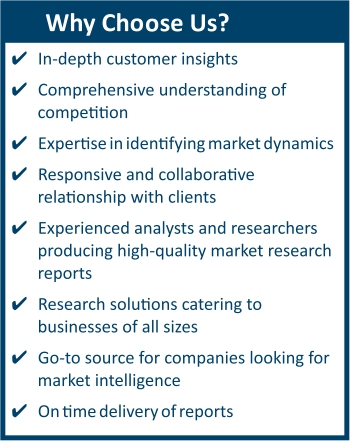 Frequently Asked Questions (FAQ) :
The global Speech and Voice Analytic Technology market size projected to reach USD 7.0 billion by 2031.
The Speech and Voice Analytic Technology market is growing at a CAGR of 10% during the projection period
The key market players listed in the Speech and Voice Analytic Technology report are Cisco Systems, Inc., Citrix Systems, Inc., F5, Inc., Imperva., CyberArk Software Ltd., Kemp Technologies, Amazon Web Services, Inc., IBM, Microsoft, Google LLC, Radware, Fortinet, Inc., Check Point Software Technologies Ltd., A10 Networks, Inc., Palo Alto Networks., Norton LifeLock Inc., Forcepoint, Riverbed Technology