The global Smart Refrigerators industry dynamics are changing, as new technological advancements spring up every day, along with widespread adoption of smart devices and building of smart ecosystems by the millennial generation which is expected to increase the demand for these at a rapid pace
At a compound annual growth rate of 25 %, the size of the worldwide Smart Refrigerators market is projected to reach USD 93 Billion in 2031.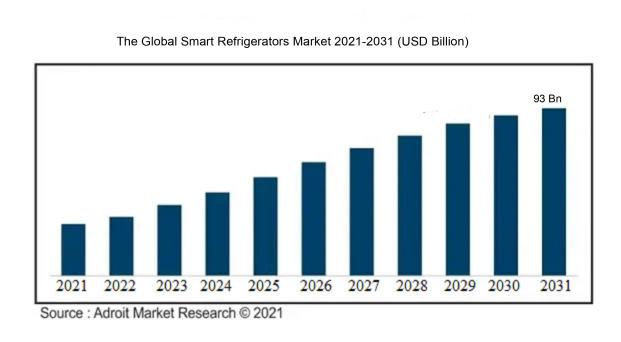 Covid-19 Impact:
The outbreak of coronavirus disease (COVID19) severely restricted the food and beverage markets in 2020 as trade restrictions disrupted the supply chain and government blockades around the world reduced consumption. COVID 19 is an infectious disease with flu-like symptoms such as fever, cough, and breathing difficulties. The virus was first identified in Wuhan, Hubei Province, the People's Republic of China in 2019 and has spread worldwide, including Western Europe, North America, and Asia. The onset of this "Black Swan" event made a huge dent in the global Smart Refrigerators market as businesses and factories shut, demand subsided, vehicles stopped, and everything came to a halt altogether. Although with economies opening up and the pent-up demand on hand, the market is recovering fast and is anticipated to grow at a rapid pace for the next few years on the back of growing population, rapid urbanization, economic development, and increasing incomes in the emerging economies.
Based on Type,
From, the two type of refrigerators (i.e. Single door and Double door), the Double door smart refrigerators are featured with compact inbuilt freezer on the top. The segment held the leading market share of 33.6% in 2018, owing to higher affordability and energy efficiency of the product. Owing to rising preference from the residential sector, companies have been introducing smart technology integrated with this category. The double door category also features a side-ways opening doors. The single door category is on the other hand loosing momentum and popularity and slowly becoming out of date which is why the double door technology is where most companies are focussing all their attention and R&D on. The segment is anticipated to grow multi-fold in the coming years.
Based on the End-Use,
The residential use is more widespread for smart refrigerators and the companies are also working on curating their products as for their usage inside homes and smart ecosystems. Residential sector held the largest market share of 65.6% in 2018. The increasing purchasing power of consumers, introduction of digitalization, and sustainability are some of the factors leading to significant acceptance of the product. According to the Centers for Disease Control and Prevention (CDC), around 48 million Americans are affected by foodborne diseases every year. Thus, increasing demand for fresh and safe food is driving the manufacturers to develop smart products.
Based on the Sales Channel,
Out of the retail and online channels, the Offline retail stores are expected to have the highest share and fastest growth in the global market. This distribution channel is projected to register a CAGR of 13.8% in the next few years. Large and complex appliances generally account for less than 10% of e-commerce and online retailers as they demand prior check and scanning of the product attributes and functionalities. This medium is expected to account for a revenue share of about 71.5% by 2025.
Based on the Region,
By Geography, Smart Fridge market can be segmented into North America, Europe, Asia-Pacific South America, and the Middle East and Africa. In the North America region, the market is mature as compared to the other regional market as they are fast in the adoption of technology. Smart Fridge market in the Asia-Pacific expected to witness maximum potential in the forecast period. Rising personal disposable coupled with the increasing purchasing power of people in the region is anticipated to expand the growth of the market over the forecast period. Smart Refrigerator market in Europe, South America and the Middle East and Africa are also projected to witness positive growth during the forecast period.
A smart refrigerator is characterized to be smart due to its various features that it encompasses alongside its basic cooling function. There has already been a smart generation of refrigerators boasting features like keeping contents fresh for many days as per need and followed by refrigerators also convertible from the refrigerator to the freezer and vice-versa and such features. But rising consumer electric industry and ease of usage being worked upon by the global companies have brought tremendous technological advancements in this industry with new kinds of refrigerators that not only perform the above-mentioned function but in addition that also feature touch-screen, speakers, and a voice assistant that allows someone to build shopping lists, post photos, play music, and even control the home's other smart devices, like lights and thermostats, right from the fridge. The smart fridge also sends alerts about expiring food and offers recipes through a meal planner for meals that include those expiring items.
The growing preference towards customer personalization and customization are some of the drivers driving the growth of the global smart fridge market. Increasing purchasing power and rising disposable income will further contribute towards the adoption of a smart fridge due to the improving lifestyle conditions.
Further growth is anticipated due to the new millennial population which is highly tech-savvy and is adopting to the changing environment of technology with AI included in every device at home and internet being the center point of all working whether at home or outside. Smart fridges are capable of connecting to the internet, and recently there are new models that can be used to order groceries by simply using voice or touch of a button. For instance, Samsung introduced a model that uses the Groceries by Mastercard mobile app to help customers easily order and pay for the items needed.
The global Smart Refrigerators market size was valued at USD 3 billion in 2021 and is anticipated to grow at a good compound annual growth rate (CAGR) of 14.5% from 2021 to 2028. Major companies, such as Haier, Samsung Electronics, LG Electronics Inc., Panasonic Corporation, AB Electrolux, Whirlpool, and the likes are working huge sums on R&D and technology to capture this growing shift towards smart refrigerators globally.
Smart Refrigerators Market Scope
| | |
| --- | --- |
| Metrics | Details |
| Base Year | 2022 |
| Historic Data | 2021-2022 |
| Forecast Period | 2022-2031 |
| Study Period | 2021-2031 |
| Forecast Unit | Value (USD) |
| Revenue forecast in 2031 | USD 93 Billion |
| Growth Rate | CAGR of 25% during 2021-2031 |
| Segment Covered | Product, Application, Regions |
| Regions Covered | North America, Europe, Asia Pacific, South America, Middle East and Africa |
| Key Players Profiled | Samsung Electronics Co. Ltd.,Haier Group,LG Electronics Inc.,AB Electrolux,BSH Home Appliances Corporation (Robert Bosch GmbH),Panasonic Corporation,Whirlpool Corporation |
Key Segments of the Global Food and Beverages Market
Global Smart Refrigerators, By Type
Single Door
Double Door
French Door
Door-in-door
Side by Side
Global Smart Refrigerators, By End Use
Global Smart Refrigerators, By Sales Channel
Retail Channel
Online Channel
Global Smart Refrigerators, By Region
North America
Europe
Germany
U.K.
Switzerland
France
Russia
Asia Pacific
Latin America
Middle East & Africa
UAE
Saudi Arabia
South Africa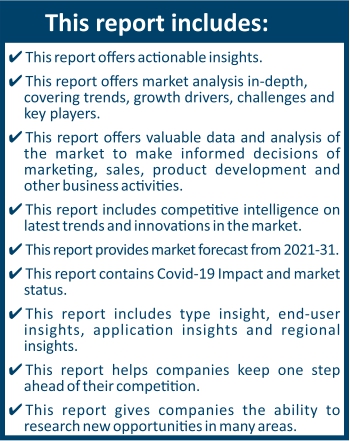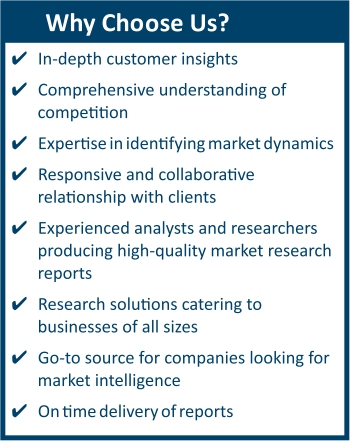 Frequently Asked Questions (FAQ) :
The market size of smart refrigerator surpassed USD 3.0 billion in 2021.
The smart refrigerator market is expected to grow at 14.5% during the forecast period.
North-America region is expected to hold the largest market share in forecast period 2021 to 2028.
The base year for the report is 2020.
Haier, Samsung Electronics, LG Electronics Inc., Panasonic Corporation, AB Electrolux, Whirlpool are the major players in the smart refrigerator market.