There are several factors that are driving the smart gas meter market. The increasing adoption of advanced metering infrastructure (AMI) is one of the major drivers. AMI provides two-way communication between utilities and customers, which helps in remote meter reading and managing customer accounts. Moreover, it also offers other benefits such as demand response, theft detection, and pressure monitoring. This is fueling the demand for smart gas meters.
Moreover, the growing need for enhanced grid security and reliability is also propelling the market growth. Smart gas meters help in identifying any unusual consumption pattern, which can be an indication of gas leakage or tampering. This helps utilities take preventive measures to avoid any grid outage or disruption.
One of the major drivers for the growth of smart gas meters is the government regulations and policies encouraging their adoption. For instance, in 2016, European Union put forward new directives aimed at increasing energy efficiency and reducing greenhouse gas emissions. As part of these directives, all new buildings constructed in the EU must be equipped with AMI devices from 2021 onwards. Moreover, countries such as China and Japan have also mandated the use of AMI devices for utilities with more than 50,000 customers starting from 2020 and 2022 respectively. In addition, many state governments in the US have been offering incentives to utilities for deploying AMI infrastructure since 2009. These factors are expected to drive the growth of smart gas meters during the forecast period.
There are many advantages to having a smart gas meter installed in your home or business.
Some of the key benefits include:
1. Get more accurate gas usage readings – Smart meters send near-real time gas usage data to your supplier, so you'll only be charged for the gas you actually use. This is in contrast to traditional methods where estimates are used and you could end up paying for more gas than you've used.
2. Save money – Because smart meters help you get more accurate readings, you could save money on your gas bill. In addition, some suppliers offer time-of-use tariffs which can further lower your costs by encouraging you to use less gas during peak periods when rates are higher.
3. Manage your energy consumption – Smart meters give you access to detailed information about your energy consumption patterns. This information can be used to help reduce your overall energy usage and lower your carbon footprint.
4. Reduce the risk of Gas Leaks – Smart meters feature an automatic shut off valve that will isolate any leaks that occur. This provides peace of mind knowing that any leaks will be quickly identified and dealt with before they cause any damage or pose a safety risk.
A gas meter is a device used to measure the volume of fuel gases such as natural gas and liquefied petroleum gas. Gas meters are used at residential, commercial, and industrial buildings that consume fuel gas supplied by a gas utility.
There are two main types of gas meters: mechanical and electronic. Mechanical gas meters measure the volume of gas passing through the meter with a spinning dial or series of numbers. Electronic gas meters use an ultrasonic or electromagnetic flow sensor to measure the amount of gas passing through the meter.
Smart gas meters, also known as intelligent gas meters, are equipped with wireless communication capabilities that allow them to send and receive data. This data can be used for billing purposes, demand management, energy theft prevention, and other applications.
The global smart gas meter market is expected to grow from USD 1.63 Billion in 2021 to USD 6.10 Billion by 2031, at a CAGR of 15.2% between 2021 and 2031.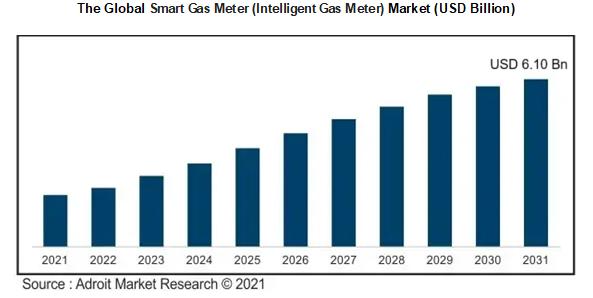 The growth of the smart gas meter market is mainly driven by the factors such as government initiatives and regulations for energy conservation, increasing demand for energy efficiency & sustainability, and growing adoption of advanced metering infrastructure (AMI).
High cost associated with smart gas meters and lack of awareness about advanced metering infrastructure (AMI) are restraining the growth of this market to a certain extent. However, the rising demand of renewable source is fueling the market.
The key players operating in the market include ABB Ltd. (Switzerland), Itron, Inc. (US), Landis+Gyr AG (Switzerland), Sensus (Xylem Inc.) (US), Honeywell International Inc. (US), Aclara Technologies LLC. (US), Diehl Stiftung & Co. KG (Germany), Elster Group GmbH (Germany), EDMI Limited (Singapore), and KazstroyService JSC(Kazakhstan). These players have adopted various growth strategies such as product launches, expansions, partnerships, collaborations, and acquisitions to increase their foothold in the smart gas meter market.
Segment Analysis
Commercial segment to grow at highest CAGR
In terms of value, the commercial sector is expected to be the fastest-growing segments during the forecast period on account of factors such as stringent government regulations regarding accurate billing, need for cost-effective energy management solutions, and rise in industrialization & urbanization.
North America to dominate the market
North America is expected to hold the largest share of the smart gas meter market during the forecast period due to high adoption rate of AMI systems in this region and continuous investment by major companies operating in this region.
Covid-19 Impact & Market Status
The outbreak of the COVID-19 pandemic has had a significant impact on the global economy, with businesses across sectors facing unprecedented challenges. The smart gas meter market is no exception, with the demand for these devices declining sharply in recent months. However, the market is expected to recover in the coming months as economies begin to reopen and businesses resume operations.
Latest Innovations in the Global Smart Gas Meter (Intelligent Gas Meter) Market: A Snapshot
- In September 2019, Itron Inc. launched the OpenWay Riva solution, a secure, scalable platform that helps utilities manage assets and operations more efficiently while delivering superior customer service. This solution helps utilities address challenges such as managing distributed resources, integrating new technologies, preparing for grid edge communications and applications, and protecting critical infrastructure.
- In May 2019, Landis+Gyr launched its Gridstream Connect platform in North America. This platform is a flexible end-to-end solution that helps utilities drive operational efficiencies, better engage customers, and unlock new revenues through innovative services.
- In March 2019, Honeywell launched its Smart Gas Portfolio comprising of three solutions – Xcelus 8400 Gas Meter Data Management System (DMS), Xceligent 8200 Automatic Meter Reading (AMR) system, and Xcelus 8100 Residential Gateway
Smart Gas Meter Market Scope
Metrics

Details

Base Year

2022

Historic Data

2021-2022

Forecast Period

2022-2031

Study Period

2021-2031

Forecast Unit

Value (USD)

Revenue forecast in 2031

USD 6.10 Billion

Growth Rate

CAGR of

15.2%

during 2021-2031

Segment Covered

Type, Application,

Regions

Regions Covered

North America, Europe, Asia Pacific, South America, Middle East and Africa

Key Players Profiled

ABB Ltd. (Switzerland), Itron, Inc. (US), Landis+Gyr AG (Switzerland), Sensus (Xylem Inc.) (US), Honeywell International Inc. (US), Aclara Technologies LLC. (US), Diehl Stiftung & Co. KG (Germany), Elster Group GmbH (Germany), EDMI Limited (Singapore), and KazstroyService JSC(Kazakhstan).
Key Segment of Global Smart Gas Meter (Intelligent Gas Meter) Market
By Type Overview (USD Billion)
• AMR
• AMI
By Application Overview (USD Billion)
• Residential
• Commercial
• Industrial
By Region Overview (USD Billion)
North America
• USA
• Canada
Asia Pacific
• China
• India
• Japan
• Rest of Asia Pacific
South America
• Mexico
• Brazil
• Rest of North America
Europe
• Germany
• France
• UK
• Rest of Europe
Middle East and Africa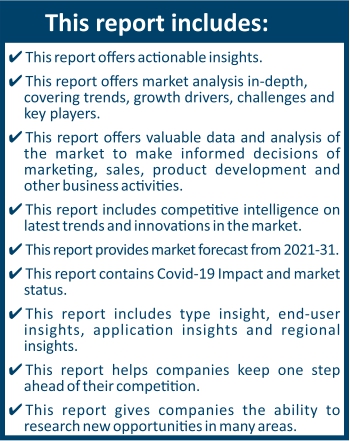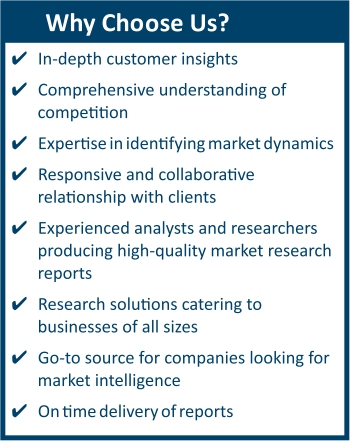 Frequently Asked Questions (FAQ) :
The global Smart Gas Meter (Intelligent Gas Meter) market size projected to reach USD 6.10 Billion by 2031, growing at a CAGR of 15.2%