Smart Airports are airports that rely on linked technology like Internet of Things (IoT) devices, GPS, and sensors to digitally perform planning and operations jobs and support operational staff, optimizing passenger flows and airport employee activities around the airport.
The global Smart Airport market is projected to reach USD 10.07 Billion by 2028, growing at a CAGR of 18.2%
Covid-19 Impact & Market Status
Lockdown restrictions imposed as a result of the COVID-19 outbreak are expected to have a substantial economic impact throughout the world. This effect has been observed on the supply side in the form of sales stagnation and shipping of current orders. The suspension and slowing of development and construction projects have also had an influence on Smart Airport sales.
Although it has yet to restore its pre-COVID-19 growth rate, the public construction industry remains a key portion of the economy. To address this, governments throughout the world have adopted a range of measures aimed at boosting the growth of the municipal building industry. Among them are tax breaks, subsidies, and other measures. As the construction sector develops, demand for Smart Airport will steadily increase.
The study examines some of the most successful industry methods and practices employed by firms in both home and foreign marketplaces. Covid-19 has spread swiftly after its discovery in 2019, forcing the World Health Organization to declare it a worldwide pandemic and an emergency.
The impact of the epidemic is extensive, and the consequences are severe, causing havoc on the global Smart Airport Market. As a result of the sudden epidemic and its ramifications, travel bans, quarantines, and lockdowns have all been implemented.
These developments have resulted in supply chain breaches, stock market inefficiencies, and vendor instability. These are constantly interfering with the normal operations of the industry.
Since the commencement of the global crisis, the impact on the upstream, downstream, and midstream businesses has been disastrous. The analysis offers a ready-to-use plan for coping with such crises as well as leading the worldwide Smart Airport Market toward long-term growth and progress.
New dynamics have evolved in the global Smart Airport Market as a result of the pandemic, encouraging the creation of new business models and ways to recover growth and income streams. Inquisitive business players will discover enough business transformation proposals in this study, which are crucial to sustaining strong competition in the worldwide Smart Airport market throughout the pandemic and post-pandemic age.
Airport 4.0 Segment is expected to be attractive in the coming years
The airport 4.0 category is expected to be the fastest-growing sector in the market over the projection period. Airport 4.0 focuses on connection and real-time information by connecting all stakeholders in an integrated digital ecosystem. Because of the growing need for smart airports and Internet of Things (IoT)-based systems and equipment, the airport 2.0 segment was the most popular.
The Medium Airport segment is expected to account for maximum market share
Airport passenger traffic is incredibly substantial, and it is increasing year after year. As a result, the amount of money made by airports is proportional to the number of people handled. Large and medium airports handle more than 65 percent of global aviation passenger traffic. As a result, as air traffic grows, airports must upgrade and install smart systems to ensure efficient operations. Because there are so many medium airports around the world, they are leading the market. To reduce passenger, wait times and delays, these airports must immediately introduce self-service check-ins and baggage drop units. Self-service check-ins are the only smart technology that has been implemented in tiny airports.
The Airside segment is anticipated to be prominent
The airport segment is one of the world's most competitive and well-known industries. It generates a lot of money as well as a lot of jobs. The airside segment is predicted to control more than half of the smart airports market. Aircraft turnaround management and air traffic management are two examples of applications in this area. In recent years, smart apps for airside operations have grown in popularity. By properly using IoT, AI, and big data, airports can significantly reduce passenger wait times and handle some of the most prevalent complaints, such as lost baggage, flight delays, and customer service difficulties.
APAC would be highest revenue-generated region
The Asia Pacific region is predicted to grow significantly as a result of significant investments in the building of new airports and the development of existing airports. In recent years, airports in countries such as China, Japan, India, and South Korea have witnessed a rapid growth in passenger volume. As a result, the regional government and airport authorities have announced considerable investments in airport building and expansion.
North America is predicted to be the largest market for smart airports throughout the forecast period. The United States leads the smart airports market in North America. Investments in smart apps are being driven by a desire to enhance airport operations. In airport operations, the usage of IoT, AI, and AV VR has the potential to increase efficiency and transparency. Because North America has the most airports in the world, demand for IoT technology integration is considerable.
The global aviation industry will benefit greatly from the deployment of smart airport technologies.
Computer vision, machine learning, and NLP are examples of artificial intelligence (AI) technologies that have the potential to alter sectors including customer service, resource management, and airport security. Major aircraft manufacturers, including Airbus S.A.S. and Boeing, have announced AI-based product releases and research activities in recent years. Moreover, these organizations have made large investments in AI start-up firms through their venture arms to build cutting-edge solutions driven by AI.
AI is expected to give exceptional solutions for businesses in the aircraft sector, improving efficiency, safety, and output. These innovative solutions are intended to redefine the core capabilities of the next generation of aviation professionals. As smart technologies become more commonly employed at modern airports throughout the world, airports are adding equipment that can connect with passengers and enhance efficiency.
Commercial aviation's expansion, the construction of new airports, the renovation of existing airports, the increase in green efforts by airports, and the growth of smart airports are all driving forces in the global smart airport market. Furthermore, smart baggage systems and on-site IoT (Internet of Things) apps are being used by airports all over the world to improve the customer experience. Passengers will be able to travel more comfortably when queue management systems, security checks, the ability to forecast waiting times in arrival zones, taxi lanes, and passport management are developed.
The construction of airports costs a lot of money, and determining consumer preferences is difficult. The market's stumbling barriers are as follows. Furthermore, most traditional airports in most nations require technological upgrades, posing management issues that hinder the worldwide industry. The smart wheelchair system, which is expected to be deployed in the next years and might be an opportunity to promote market growth, accounts for a considerable number of in-wheelchair lead by vision-based technologies.
Establishing environmentally friendly solutions for increasing baggage management, passenger and providing passengers with cost-effective services are among the primary concerns facing the smart airport business. Furthermore, frequent smart system failures and their maintenance necessitate a large investment of resources, money, time, and expertise, stifling industry growth.
Airports are increasingly adopting innovative technologies in order to provide better client experiences. Many airports are focusing on increasing the personalization of their present services by providing customers with a variety of technology-based options. This is owing to people's widespread use of cell phones for a variety of flight-related inquiries.
Customer service and baggage information updates, on the other hand, are projected to play a crucial part in addressing most travel-related concerns at airports. In the future, beacons and kiosks are likely to play an important role in giving customized experiences.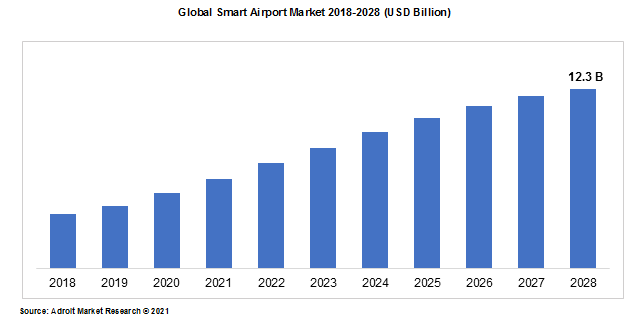 The major players of the global Smart Airport Market are Ascent Technology, Inc., Cisco Systems Inc., Honeywell International Inc., Huawei Investment & Holding Co., Ltd., IBM Corporation, Indra Sistemas, S.A., L3Harris Technologies Inc., Raytheon Technologies Corporation, SITA and Thales Group among others.
Key Developments in the Global Smart Airport Market: a Snapshot
In June 2020, United Airlines announced the addition of 219 touch-less check-in kiosks to its network of airports around the United States. The company's CleanPlus strategy, which was established to satisfy the demands of travellers during the outbreak, includes the new kiosks. After scanning their phone or a printed pass, passengers will obtain luggage tags and boarding cards from the kiosks right away.
Self-service bag drop devices and face recognition technology will be utilised at Tokyo's Narita Airport, according to JAL (Japan Airlines). The use of this technology will reduce the amount of time it takes to board an aeroplane.
Smart Airport Market (VPP) Market Scope
| | |
| --- | --- |
| Metrics | Details |
| Base Year | 2020 |
| Historic Data | 2018-2019 |
| Forecast Period | 2021-2028 |
| Study Period | 2018-2028 |
| Forecast Unit | Value (USD) |
| Revenue forecast in 2028 | USD 10.07 Billion |
| Growth Rate | CAGR of 18.2% during 2021-2028 |
| Segment Covered | Type, Application, Regions |
| Regions Covered | North America, Europe, Asia Pacific, Middle East and Africa, South America |
| Key Players Profiled | Honeywell International Inc.; Cisco Systems Inc.; Huawei Technologies Co., Ltd; Indra Sistemas SA; Amadeus IT Group SA; SITA; Collins Aerospace; Daifuku Co. Ltd.; Thales Group; and T-Systems International GmbH. |
Key Segments of the Global Smart Airport Market
Airport Type Overview, 2018-2028 (USD Billion)
Airport 2.0
Airport 3.0
Airport 4.0
Airport Size Type Overview, 2018-2028 (USD Billion)
Location Type Overview, 2018-2028 (USD Billion)
Landside
Airside
Terminal Side
Technology Type Application, 2018-2028 (USD Billion)
Communication and Network Systems
Data Storage
Endpoint Devices
Software and Solutions
Others
End Use Type Overview, 2018-2028 (USD Billion)
Implementation
Upgrades & Services
Regional Overview, 2018-2028 (USD Billion)
North America
Europe
Germany
France
UK
Rest of Europe
Asia Pacific
South America
Mexico
Brazil
Rest of South America
Middle East and South Africa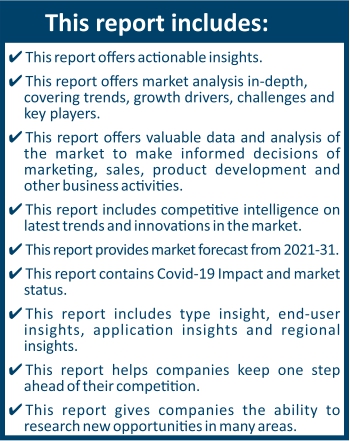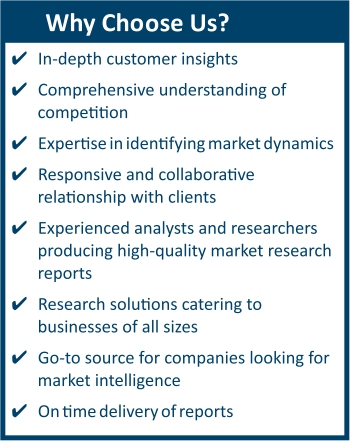 Frequently Asked Questions (FAQ) :
The smart airport market growth will increase by USD 12.3 billion during 2021-2028.
The smart airport market is expected to grow at a CAGR of 11% during 2021-2028.
Asia Pacific region is expected to hold the largest market share in forecast period 2021 to 2028.
The smart airport market is studied from 2018- 2028.
Ascent Technology, Inc., Cisco Systems Inc., Honeywell International Inc., Huawei Investment & Holding Co., Ltd., IBM Corporation, Indra Sistemas, S.A., L3Harris Technologies Inc., Raytheon Technologies Corporation, SITA are a few of the key vendors in the smart airport market.