Traditional companies such as glass manufacture have seen rapid expansion, which is credited with propelling the sector forward. The glass industry, as well as the car and construction sectors, all need silica sand.
The global Silica Sand market size is expected to reach close to US$ 22.7 Billion by 2029 with an annualized growth rate of 4.6 % through the projected period.
Covid-19 Impact & Market Status
The world has come to a halt due to the coronavirus epidemic. Due to lower output and demand, business operations have taken a hit in the form of falling sales. The same may be said for the market for industrial silica sand. The ongoing pandemic has caused a drop in all industrial activity, which has impacted the demand for industrial silica sand. For the last month, extended lockdowns in many nations have restricted the output of industrial silica sand, since critical manufacturing units and facilities have been shut down. It will take at least a few months to reestablish regular output following the increase in lockdowns.
The worldwide market will benefit from new tactics taken by major sodium silicate producers in Mexico, as well as the newest trends in industrial silica sand in Brazil and the expanding demand for potassium silicate in Russia. The market will gain traction as production facilities, such as those in the glass sector, reach full capacity.
Sodium Silicate Is To Expedite Growth Of Silica Sand Market
Some governments throughout the world are looking to naturally abundant shale gas to minimize their reliance on crude oil. Hydraulic fracturing is used to recover shale gas, with silica sand as a proppant. As a result, rising shale gas output is likely to boost silica sand demand.
40-100 Mesh Size Is to Gain Most Market Share
During the evaluation period, the 40-100 mesh size covered the biggest market share. This is attributable to increased demand for water filtration, paints and coatings, and, most importantly, hydraulic applications. Sphericity and high grain strength are provided by the 40 - 100 mesh size. Glass has a CAGR of 41.22 percent in 2021 and is expected to be the fastest expanding sector during the silica market projection period. This is owing to an increase in demand for flat glass in the building and automotive industries, particularly in rising markets such as India, Mexico, and the Philippines.
According to industry trends, silica sand is predicted to dominate the whole market, which is expected to grow at a CAGR of 61 percent. This segment is expected to grow rapidly. This area is likely to continue to grow at a rapid pace in the future years. This is due to the ease with which glass may be handled and consumed. The hydraulic sector has a substantial market share based on application, with a CAGR of 41.39 percent during the projection period. During the projection period, which runs until 2029, it is predicted to generate a USD of 10,180.7 million. In the case of hydraulic fracturing of shale gas, silica sand is utilized as a propellant. It may also be employed as a flux to reduce viscosity and increase melting point, making it more effective and reactive.
Glass Industry Followed By Filter Media Application Are To Fuel The Silica Sand Market
The glass sector owns 40% of the silica sand market. Silica sand is a key component in the manufacturing of glass, with silica serving as the principal component in everything from windows to beer bottles. The colour, strength, and clarity of the finished product are all determined by the quality of the silica sand.
In addition, silica sand is the fundamental element in both normal and specialty glass. The accounts for more than half of the total raw materials used in glass manufacturing, making it an unavoidable part of the industry. The substance is used in a variety of glass products, including containers, flat and specialized glass, and fiberglass. The market is likely to profit greatly in this end-user sector. Furthermore, the fundamental element of both ordinary and specialty rising demand for flat glass and fiberglass in Asia's expanding economies, particularly India and China's automotive and construction sectors. Because of its cost-effectiveness, ease of handling, durability, efficiency, capacity to endure high temperatures, and adoption of tailored products based on needs and functions, filter media are favored over the paper, cloth, or other filtration media.
Several rules have been enacted to regulate the production and use of filter media in a variety of sectors. Emerging economies such as India and Brazil are taking substantial measures to address the region's water and air pollution issues. Companies have begun investing in R&D operations for the development of filters.
The Silica Sand market will be fueled by US In North America Region.
The market in the United States is predicted to grab the largest share during the decade due to the increased consumption of industrial silica sand in the country, robust growth of the oil and gas sector, and expanding activity in the hydraulic fracturing business.
According to the US Energy Information Administration, in 2020, the country would export 8.51 million barrels per day and import 7.86 million barrels per day of petroleum. In the same year, the United States produced 18.40 million barrels of oil per day (MMb/d) and used 18.12 MMb/d.
Industrial uses of sodium silicate & potassium silicate, and increased use of industrial silica sand in the foundry industry are all on the rise. The use of industrial silica sand in building goods in the country has boosted industrial silica sand sales even further.
The use of silica sand as a core-making and molding material in ferrous and non-ferrous materials by the foundry sector contributes in forecasting the silica sand market's growth.
In 2022, the global market for silica sand was estimated at US$ 11 billion, and it is predicted to grow at a CAGR of 5% to reach US$ 15 billion by 2029.
One of the most extensively utilized varieties of sand on the globe is silica sand, sometimes known as industrial sand. Industrial silica sand has been mined for thousands of years, and it was originally used for glass-making and metallurgical uses between 3000 to 5000 BC. Road paving, glass manufacture, foundries, and coal-fired boilers, industrial casting, oil and water filtration, and sandblasting are just a few of the applications for silica sand. Apart from that, it's used in hydraulic fracturing, where demand for silica sand has risen dramatically in recent years. This is owing to the benefits of silica sand, which include its high silica concentration, strength, and heat and chemical reaction resistance.
Silicon dioxide is an essential component in the manufacturing of glass, and it's abundant in commercial silica sand. The majority of specialty and ordinary glass products contain a significant quantity of industrial silica sand, which continues to be a major growth driver for the industrial silica sand market.
Aside from expanding uses in glass manufacture, industrial silica sand is in high demand in metal casting, hydraulic fracturing, building additives, filter media, and other areas. The use of industrial silica sand in hydraulic fracturing has been affecting manufacturers' expansion plans in recent years as a result of the boom in shale oil production.
As a result of these factors, the market for industrial silica sand is expected to rise at a CAGR of 5% in the approaching years.
The phrase "industrial silica sand" refers to high-purity silica sand products with well-regulated size. It's a more exact product than standard concrete or asphalt gravels. Because silica sand is resistant to heat and chemicals, it is used in a variety of building and construction applications. It's also utilized in sandblasting, water filtering, industrial casting, road construction, paints, and coatings all over the world.
Deposits of silica that generate products with at least 95 percent SiO2 are favored for industrial and manufacturing uses. Silica is stiff and chemically inert due to the strength of the connections between the atoms. It has a high melting point as well. These are desirable characteristics in applications like foundries and filtering systems.
The market would be hampered by the emergence of sand-free building goods and illicit sand mining. Sand is heavy, and due to its high value, processing and transporting it is laborious and costly. Government restrictions on the use of raw material supply fluctuations, silica, and product pricing volatility are expected to stifle demand growth in the coming years. Illegal sand mining and the manufacture of sand-free building materials can potentially stifle worldwide industry expansion.
China is anticipated to reach an $8 billion market by 2029. The world's largest glass sector will continue to boost industrial sand usage for the manufacture of windows, electronic display screens, solar panels, and other flat glass goods.
Increased glass bottle production, especially in the alcoholic beverage business, would aid the country's container glass industry in increasing silica sand sales. Theusage of industrial silica sand for glass manufacture is rapidly rising in China, resulting in increased demand for the material.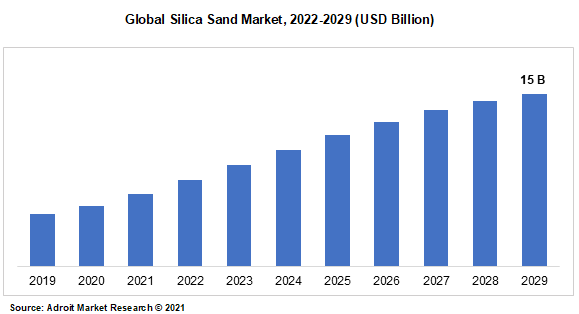 Latest Innovation in the Global Silica Sand Market Report: A snapshot
Scientists from the Department of Science and Technology's International Advanced Research Centre (ARCI) for New Materials and Powder Metallurgy have created a platinum-based electrocatalyst. The important step in the synthesis is to functionalize carbon in order to improve the carbon-platinum connection, known as strong metal substrate interaction (SMSI), and hence the electrocatalyst's longevity. The effective approach can increase the fuel stack's lifespan performance.
The Occupational Safety and Health Administration of the United States of America has launched a new Regional Emphasis Program to identify and mitigate hazards in the cut stone and stone products business. On May 17, 2022, enforcement will commence. Overexposures to respirable crystalline silica have been observed in the cut stone and stone products production business over the past ten years. The focus programme targets struck-by and crushing dangers for handling granite, marble, limestone, slate, and other stone slabs, with the goal of persuading industry employers to meet statutory safety requirements and warn workers about silica hazards.
Silica Sand Market Scope
| | |
| --- | --- |
| Metrics | Details |
| Base Year | 2020 |
| Historic Data | 2018-2019 |
| Forecast Period | 2021-2028 |
| Study Period | 2018-2028 |
| Forecast Unit | Value (USD) |
| Revenue forecast in 2028 | US$ 15 billion |
| Growth Rate | CAGR of 5% during 2021-2028 |
| Segment Covered | Type, Particle, Application, Regions |
| Regions Covered | North America, Europe, Asia Pacific, South America, Middle East and South Africa |
| Key Players Profiled | The top companies that hold the market share in silica sand market are Unimin Corporation, Fairmount Minerals, U.S. Silica, Emerge Energy Services LP, Badger Mining Corporation, Hi-Crush Partners, Preferred Sands, Premier Silica, Pattison Sand. |
Key Segments of the Global Silica Sand Market
Type Overview, 2022-2029 (USD Billion)
Sodium Silicate
Potassium Silicate
Particle Size Overview, 2022-2029 (USD Billion)
<40 Mesh
40-100 Mesh
>100 Mesh
Application, 2022-2029 (USD Billion)
Hydraulic Fracturing
Metal Casting
Construction Additives
Building & Construction
Filter Media
Glass Industry
Foundry
Regional Overview, 2022-2029 (USD Billion)
North America
Europe
Germany
France
UK
Rest of Europe
Asia Pacific
China
India
Japan
Rest of Asia Pacific
South America
Mexico
Brazil
Rest of South America
Middle East and South Africa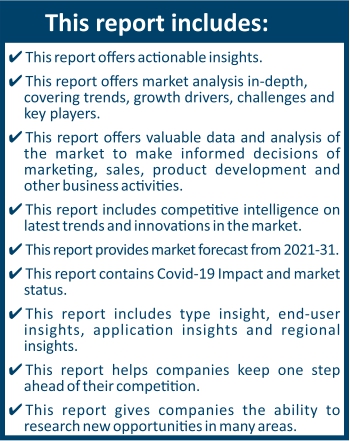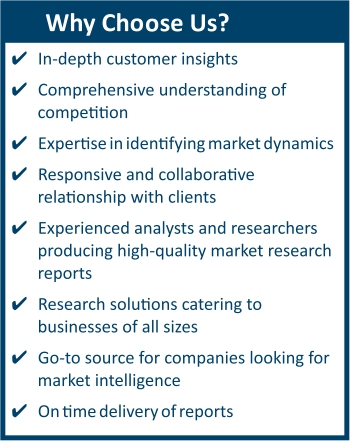 Frequently Asked Questions (FAQ) :
The market value of silica sand market in 2029 was US$ 15 billion.
The silica sand market is growing at a CAGR of 5% over the forecast period.
The application of the silica sand market metal casting, hydraulic fracturing, construction additives, filter media, building & construction, glass industry, foundry and Other.
North America dominated the market for silica sand market and accounted for the largest revenue share.
The top companies that hold the market share in silica sand market are Unimin Corporation, Fairmount Minerals, U.S. Silica, Emerge Energy Services LP, Badger Mining Corporation, Hi-Crush Partners, Preferred Sands, Premier Silica, Pattison Sand.