Short message service (SMS) marketing enables businesses to save paper expenses and to indicate a quick and easy way to communicate with target audiences. Therefore, it is projected that the growth during the forecast period will be boosted by increasing SMS marketing penetration in numerous industries.
COVID-19 Impact & Market Status
The impact of COVID-19 can be seen in every industrial aspect. The sudden disruption in the supply chain due to the lockdowns and ban has caused a significant amount of loss in the business of every market participant be it a small vendor or a significantly larger size organization. Due to this abruptness, market participatory are more inclined towards finding new solutions and hence employing of SMS system in order to enhance their product reach into wider segments and establishing a loyal consumer base. All these trends were to be observed during a pandemic and thus, concluding the results of increased dependence on SMS Systems in the market and drawing the conclusion of expansion in the global short message service marketing market.
Banking and Financial Service Industry to Remain Atop
An outcome of increasing use of the internet and high traffic of internet users are expected to boost the investment in the SMS market by banking and financial entities, thus impacting the market towards an upward slope. In line with this, growing tech-savvy customers and rising demand for smartphone users are expected to grow in the short message service marketing market.
Cloud-Based System to render maximum Opportunities
The sudden emergence of internet users over the recent years and the advancement of technologies helps the cloud-based system to dominate the SMS industry over on-premises.
Large Enterprise to dominate the market
In order to penetrate deeper into the market and create awareness of the product offered by large enterprises, these organizations use various applications of SMS and thus leading the primary growth of the same in upcoming years.
The market for SMS messaging is anticipated to increase as a result of factors such as rising leading player engagement in creating employee and customer engagement, quick adoption of smartphones and internet services, rising OTT platform use, and the affordability and wider reach of SMS.
During the anticipated period, the SMS Services Market is anticipated to have the most significant increase in the application category for authentication services. Most commonly, these services are utilized to log in and register messages for a lead consumer. Additionally, it is used to send customers authenticating messages, which promotes the segmental expansion of the A2P SMS Services Market.
One of the considerably substantial and important factors that will presumably speed up the evolution of the short message service (SMS) marketing market in the expected years is the prospering adoption of artificial intelligence for SMS services. This technology provides a quick and practical method of communicating with target customers while assisting businesses in reducing their reliance on paper. On the other hand, the rising popularity of smartphones and the expansion of the internet will both contribute to the expansion of the short message service (SMS) marketing market during the period covered by the projections above. These factors entirely induce thumping growth in the global post-quantum cryptography market, guaranteeing an overall market size of $ 89.2billion at a CAGR of 4.1 % through the prediction period.
However, Concerns about data security in cloud deployments and an increase in hacking activities can likely act as a restraining factor for the growing short message service marketing market. In addition to this, limited space available for sending a text message is also one of the unfavorable aspects which can stagnant the growth of the industry.
Despite this negative factor, growth due to increased internet penetration is likely to impact industrial development in a positive light.

The report outlines the major players in the global short message service marketing market are Infobip, Route Mobile, Comviva, AT&T, Sinch, MSG91, Textlocal, Twilio, BICS, Global Message Services, Monty Mobile, Syniverse, Tyntec, Silverstreet, Mitto(Switzerland), ClearSky Technologies, Vonage, TATA Communications, Sify Technologies, and Clickatell among others. Brief Message Service Marketing is a rapidly expanding industry with well-established global behemoths as well as aggressive young competitors who predominate in local and regional markets. Additionally, renowned enterprise performers are spreading unique product portfolios and technological progress for market fortification amidst Covid-19 after consequences.
Latest Innovations in Global Short Message Services Marketing Market: A Snapshot
Kaleyra, Inc., a fast-expanding omnichannel business communications platform, declared that it will serve as the preferred SMS provider for Amazon Pay India.
The reliable API solution from Kaleyra, which is already built into the Amazon Pay platform, will send messages for extremely important One-Time Passwords (OTP) and confirm payment information for both end users and merchants. These linkages should improve consumer experiences and raise satisfaction levels.
The Information on technological and economic advancements is summed up in this report. provide that relevant data from well-known leading market participants is collected. After gathering data from dedicated sources, we made it available to users who expressed interest in it, assisting them in making administration and informed judgments. The research conducts a thorough examination of the market and draws conclusions regarding the major companies' positions, the services they provided, business partnerships that facilitated growth, joint venture agreements made, and potential mergers and acquisitions in recent years.
Short Message Service Marketing Market Scope
| | |
| --- | --- |
| Metrics | Details |
| Base Year | 2021 |
| Historic Data | 2019-2020 |
| Forecast Period | 2022-2029 |
| Study Period | 2019-2029 |
| Forecast Unit | Value (USD) |
| Revenue forecast in 2029 | $ 89.2billion. |
| Growth Rate | CAGR of 4.1% during 2021-2029 |
| Segment Covered | Component, Organization, Deployment Type, Terminal Type, SMS application, End User, Regions |
| Regions Covered | North America, Europe, Asia Pacific, South America, Middle East and Africa |
| Key Players Profiled | IBM Corporation, LLC, Intel Corporation, Microsoft Corporation, D-Wave Systems Inc., Rigetti & Co, Inc., IonQ, XANADU, Pasqal, Google |
Key Segment Analysis of Global Short Message Service Marketing Market
Component Overview, 2019 – 2029 ( USD Billion)
Organization Size Overview, 2019- 2029 ( USD Billion)
Small and Medium Enterprises (SMEs)
Large Enterprises
Deployment Type Overview, 2019- 2029 ( USD Billion)
Terminal Type Overview, 2019- 2029 ( USD Billion)
Mobile-Based
Desktop-Based
SMS application Overview, 2019- 2029 ( USD Billion)
Transactional SMS
Authentic SMS
Alert SMS
Interactive SMS
End User Overview, 2019- 2029 ( USD Billion)
Banking, Financial Services and Insurance (BFSI)
Advertising and Event Management
Cab Aggregator
Media and Entertainment
Retail
Region Overview, 2019-2029[ USD Billion]
North America
Europe
Germany
France
UK
Rest of Europe
Asia Pacific
China
India
Japan
Rest of Asia Pacific
South America
Mexico
Brazil
Rest of South America
The Middle East and South Africa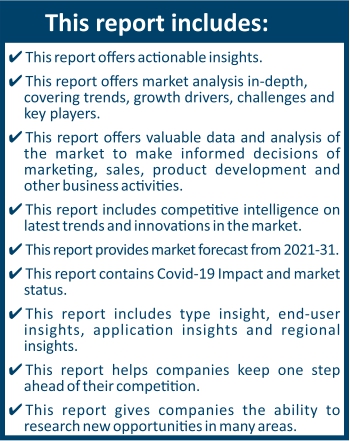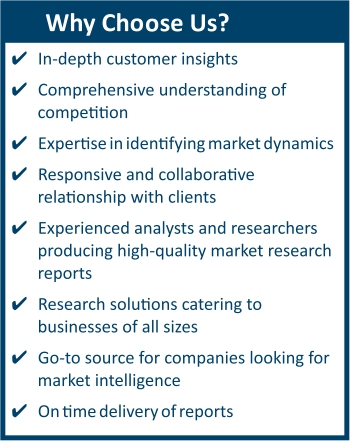 Frequently Asked Questions (FAQ) :
The market value of short message service marketing market in 2029 was USD 89.2 billion.
The short message service marketing market is growing at a CAGR of 4.1% over the forecast period.
The application of the short message service marketing market Transactional SMS, Authentic SMS, Alert SMS, Interactive SMS and other.