The growing necessity for countries to increase their law enforcement capabilities is driving demand for the global service handgun market.
From 2022 to 2027, the size of the world market for service handguns is anticipated to increase at a compound annual growth rate of 2.66%.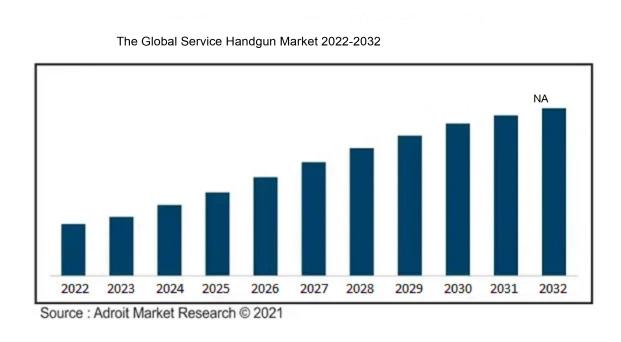 Covid-19 Impact and Market Status
The market suffered a substantial setback as a result of the COVID-19 epidemic. Various manufacturing businesses were temporarily shut down due to lockdown measures. Furthermore, in the United States, a total of USD 14.6 billion in building projects have been postponed. As a result, such obstacles had a negative influence on the market in 2020. At the same time the need for service handgun in rising owing to rising security concerns due to cross-border rivalry.
This report gives a comprehensive overview of the Service Handgun Market focusing on the key developments taken place in the global exascale computing market, trends observed in global Service Handgun Market in past two years. Furthermore, the market forces impacting the growth of global Service Handgun Market, challenges, investment opportunities, market size forecasts, and current market size facts and figures are presented in the report
In The Forecast Years, The Pistols Segment Will Dominate The Market
During the projected period, the pistols category is likely to have a greater market share in the military handgun market. In comparison to revolvers, which have a relatively limited bullet holding capacity, pistols have a higher bullet capacity of up to 17 rounds on a normal magazine. In addition, pistols are more accurate than revolvers. These are the primary reasons behind military and law enforcement organizations' preference for pistols over revolvers. The militaries are replacing their existing military pistols, which date back to the Cold War, with modern ones.
Pistol Demand Will Be Boosted By Technological Advancements And Increased Holding Capacity
In comparison to revolvers, pistols typically have a higher bullet holding capacity. Furthermore, a handgun can contain up to 17 bullets on a typical magazine, but revolvers have a far smaller capacity. Furthermore, pistols are a preferred alternative for military members because of their excellent accuracy rate. The convenience and mobility of pistols promote their demand in the global market for service weapons. Furthermore, the integration of technology allows for the construction of lighter, more efficient handguns. The demand for pistols in the global market is being fueled by such causes.
Government Expenditures Should Be Increased To Encourage Product Application.
Government agencies have a critical role in driving up demand for service firearms. The use of service armors in law enforcement and military applications has increased as a result. Furthermore, the increase in the defense budget, which has been granted by the governments of various countries in order to reinforce military might and ensure the safety of defense personnel, drives up demand for the product. Despite the fact that the military and law enforcement sectors provide distinct services, the requirement to keep people on duty safe remains the same. Furthermore, developing-country governments improve the capability of their military forces, resulting in a sufficient demand for service pistols.
The Grip Segment Poised For Rapid Growth
The grip segment accounted for maxmim market share and is estimated to grow with highest CAGR in forecast years, 2021-2028.
Military And Defense Segment Witnessed Strong Growth
The military and defense segment accounted for largest market share in global service handgun market and is expected to remain dominant in the years ahead owing to factors like increasing defense expenditure, rising security concerns, technology advancements.
As Of 2020, North America Has The Largest Market Share And May Remain Dominant Ahead
North America to have the largest share of the Service Handgun Market by 2020, owing to replacement contracts issued to handgun manufacturers. The United States is the world's largest military spender. The proposed Fiscal Year (FY) 2021 budget for national security sought USD 740.5 billion, of which USD 705.4 billion is for the (DoD). The boost is likely to accelerate the execution of new arms purchase plans aimed primarily at modernizing and upgrading the country's military.
The increased investment by government organizations is projected to encourage the use of service pistols in the military and police enforcement is improving the reliance on service handguns furthering the development of the global service handgun market.
To stay up with the changing market, outdated and obsolete pistols must be replaced with new and modern equipment. Furthermore, demand for light weapons has risen over time, encouraging the expansion of the global service handgun market. Due to its increased bullet carrying capacity, the pistol is predicted to establish a major demand among different sorts of service pistols.
Many nations throughout the world are facing a growing need to strengthen their police forces. Simultaneously, the majority of handguns utilized by military and law enforcement forces are old, outmoded, and in need of replacement. In this sense, handgun procurement plans are propelling the market. The increasing demand for light weapons and related accessories is driving the global service handgun market.
The advantages like safety, improvement in motor skills, home security, and physical and mental well-being encourage further adoption of service handguns.
A handgun is a weapon featuring a magazine well and a small barrel that can be gripped and fired with just one hand. Law enforcement officials and military personnel are provided service pistols to use as personal or ordinance weapons. Revolvers and pistols are commonly used handguns. Furthermore, these service pistols are offered to military troops and civil law enforcement officers to protect their interests while also ensuring national security. The need for service handguns is being fueled by the growing trend of upgrading current weapon systems.
Lack of financial resources and lesser awareness and usage of service handgun in defense sector is limiting the growth of global service handgun market. Because of the high investment costs, many SMEs in underdeveloped countries are still hesitant to embrace HPC. Many of them are ignorant of the numerous benefits of HPC, such as improved performance and customized delivery. Cloud computing can increase Service Handgun adoption among SMEs by significantly lowering prices. These factors are likely severly hamper the growth of Global Service Handgun Market.
Also, stricter gun control laws, suicide rates are some other crucial factors impeding the growth of Global Service Handgun Market. Furthermore, The increased investment by government organizations is projected to encourage the use of service pistols in the military and police enforcement is anticipated to be a growth opportunity to the global service handgun market.
The major players in Global Service Handgun Market are CZUB, FN HERSTAL, Ruger, Sturm, SIG SAUER, and GLOCK GmbH among others. Companies may profit from increased revenues per contract because the majority of contracts issued in the market are large procurements with larger volumes. At the same time, the players are in fierce competition for service handgun contracts. Companies that supply long-lasting items that pass all of the contracting agency's testing phases will be rewarded with long-term deals in the market. Ergonomics are also taken into account while choosing and finishing a product. As a result, the emphasis should be on creating high-quality, long-lasting, accurate, and ergonomic goods.
Latest Innovations In Global Service Handgun Market: A Snapshot
The Canadian Department of National Defense granted Colt Canada, a subsidiary of Colt's Manufacturing Company LLC, a contract in May 2020 for the provision of 272 of the new C20 semi-automatic rifle, which is defined as an Intermediate Sniper Weapon with an 18-inch barrel.
The US Army granted Colt's Manufacturing Company LLC a Joint Foreign Military Sales contract for M16A4 Rifles in May 2020. It's a USD 383 million five-year IDIQ firm-fixed-price FMS (Foreign Military Sales) deal.
Service Handgun Market Scope :
| | |
| --- | --- |
| Metrics | Details |
| Base Year | 2019 |
| Historic Data | 2017-2018 |
| Forecast Period | 2020-2027 |
| Study Period | 2017-2027 |
| Forecast Unit | Value (USD) |
| Revenue forecast in 2027 | NA |
| Growth Rate | CAGR of 2.66 % during 2017-2027 |
| Segment Covered | By Keys, By Types, By Application, Regions |
| Regions Covered | North America, Europe, Asia Pacific, South America, Middle East and Africa |
| Key Players Profiled | CZUB, FN HERSTAL, Ruger, Sturm, SIG SAUER, and GLOCK GmbH among others. |
Segments of the Global Service Handgun Market
Type Overview, (USD Billion)
Material Overview, (USD Billion)
Safety Overview, (USD Billion)
Application Overview, (USD Billion)
Military & Defense
Law Enforcement
Regional Overview, (USD Billion)
North America
Europe
Germany
France
UK
Rest of Europe
Asia Pacific
China
India
Japan
Rest of Asia Pacific
South America
Mexico
Brazil
Rest of South America
Middle East and South Africa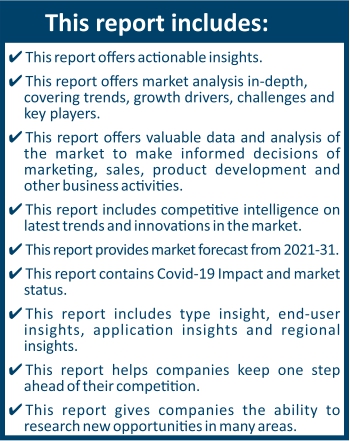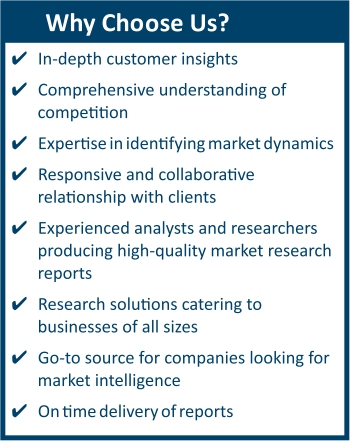 Frequently Asked Questions (FAQ) :
The market value of service handgun market in 2027 was XX.
The service handgun market is growing at a CAGR of 2.66 % over the forecast period.
North America dominated the market for service handgun market and accounted for the largest revenue share.
The application of the service handgun market military & defense and law enforcement & others.