Owing to the benefit of serverless security, enterprises no longer have to worry about infrastructure, network, or host security, adopting serverless security provides apps a solid security head start. Many secure coding best practice guidelines have covered injection issues in programmes, which are among the most frequent hazards to date. When untrusted input is transmitted directly to an interpreter without being executed or evaluated at a high level, injection concerns develop.
It's being expected that by 2028, the Serverless Security market cap will hit USD 9.12 Bn at a CAGR growth of about 31.12%.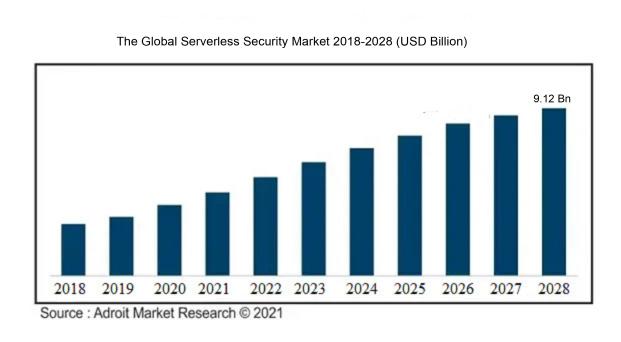 Covid-19 Impact & Market Status
With the emergence of remote work and collaboration, cloud computing has become a business ally. The COVID19 situation has sparked a spike in cloud-based solution demand. Many businesses feared that transferring sensitive data to the cloud may be dangerous prior to this outbreak. Organizations in many industry sectors are rapidly migrating critical data to the cloud, providing attractive prospects for major market vendors. However, increasing cloud adoption is expected to increase corporate security concerns. In addition, the emergence of modern devices, security and access patterns, and procedures for maintaining a cloud environment while working from home increases the potential for data breaches. As a result, as the number of remote employees grows, so will the use of security technologies, supporting the serverless security market's rise over the projection period.
Function as a Service to Emerge as the Most Lucrative Segment
Based on the service model, the market is divided into function as a service (FaaS) and backend as a service (BaaS). FaaS facilitates the delivery of cloud-based applications. On the other hand, each application feature is implemented as an integrated and independent feature, and the provider hosts each feature individually. Compared to BaaS, FaaS gives developers more freedom to develop custom apps instead of relying on off-the-shelf service libraries. AWS, Microsoft Azure, Google Cloud Platform with multiple products, and IBM are some of the key players in this business.
Large Enterprises to Witness Fastest Growth
The market is divided into two categories: large enterprises and small enterprises. Large organizations are increasingly embracing DevOps and microservices architectures. As a result, major businesses are using serverless security to mitigate threats such as event injection, unsecured app secret storage, flawed authentication, and inappropriate exception handling.
Network Security to Remain Atop
During the forecast period, the network security sector is expected to grow more rapidly. In a serverless architecture, network security is a mechanism for protecting a network from advanced attacks. Advanced attackers adversely affect serverless computing platforms by evading network defenses and targeting system vulnerabilities. As cloud adoption increased, the chances of misconfigurations increased dramatically. Serverless security helps you monitor serverless applications and avoid unnecessary access and use of network resources. Increasing use of cloud computing services and serverless architectures are two key drivers driving the serverless network security industry. As a result, it is expected to increase at the fastest rate.
BFSI to Gain Largest Market Share
During the planning period, the BFSI sector will gain the largest market share. Banks and financial organizations are transferring their data to a serverless environment in response to the COVID19 outbreak. Financial and insurance organizations must meet the highest security requirements imposed by financial regulators as cloud computing and serverless platforms become more prevalent. Financial institutions are strengthening their ties with serverless security service providers in order to deliver a full serverless application security environment that complies with global and regional regulatory norms.
Asian Pacific to Render Ample Investment Avenues
Asian Pacific region's ever-increasing danger landscape, APAC sees significant security investment. Asian Pacific is expected to provide significant growth opportunities throughout the forecast period. During the projection period, the serverless security market is likely to be driven by untapped prospective markets, growing adoption of modern technologies, expansion in application development in various sectors, economic advancements, and government regulations. In APAC, a growing number of businesses are transitioning their old data centre procedures to a serverless environment. As a result, issues like unsafe configuration, function permissions, and event data injection arise, necessitating serverless security. Enterprises have been obliged to implement serverless security solutions due to increasing improvements in mobility and cloud usage, as well as rising mandated compliance with government mandates to tackle data security challenges.
Developers may focus on the application's core business logic, which will generally execute on a FaaS like AWS® Lambda or Google Cloud Functions, because serverless applications rely significantly on managed services for things like databases and authentication. Because there are no servers to manage, developers and DevOps don't have to worry about infrastructure scalability, agent installation and maintenance, or other infrastructure-related tasks.
Serverless security necessitates a transformation in how businesses think about application security. When using next-generation firewalls, organizations must protect the functionality of programs hosted by third-party clouds, not just the programs themselves. This additional layer of security guarantees proper application enhancements and minimally privileged access control, and all features do just that. It performs its intended function and helps organizations strengthen their security and maintain compliance. The term "serverless" is frequently used to describe a cloud computing operating model. Managed services take away the need to manage, patch, and protect infrastructure and virtual machines under the serverless architecture.
By 2029, the global serverless security market is anticipated to be worth USD 7.4 billion. Companies must be vigilant about safeguarding their serverless apps as the world becomes more digitalized, as this architecture uses a smaller approach than microservices. It makes use of small, self-contained bits of software that communicate via various APIs, which become public once the connection to cloud providers is created. Data privacy is one of the most pressing problems in regulated industries such as health, banking, and others, and this feature is motivating businesses in these sectors to construct secure networks.
The key players in this market are Imperva, AWS, Google, Rackspace, Micro Focus, Sophos, Microsoft, Signal Sciences, Aqua Security. These are the global market players in the Serverless Security
Latest Innovations in the Serverless Security Market
AWS Lambda, like AWS EC2 and S3, has been promoting serverless computing adoption in the public cloud IaaS space. Enterprise clients continue to have hybrid application requirements. Some programmes will operate on AWS, while others will run in the company's on-premises data centre, and yet others will run across multiple public clouds. Adoption might skyrocket if hybrid serverless solutions that span data centers and multi-cloud settings are made available. Expect serverless to gain traction in business applications and become increasingly integrated with other technologies like microservices and conventional application architectures.
Testing applications in a serverless environment is inherently more difficult than testing locally. While some providers provide remote testing, it is frequently limited to certain functions rather than the entire serverless application. Because there are no standard testing models, developers are compelled to create and publish their own testing methods, which are sometimes fragmented and time-consuming. According to Malcolm Isaacs, senior researcher at Micro Focus, API testing and integration testing will be difficult in a serverless system.
Serverless Security Market Scope
| | |
| --- | --- |
| Metrics | Details |
| Base Year | 2022 |
| Historic Data | 2018-2019 |
| Forecast Period | 2022-2028 |
| Study Period | 2018-2028 |
| Forecast Unit | Value (USD) |
| Revenue forecast in 2028 | USD 246.40 billion. |
| Growth Rate | CAGR of 11.4% during 2018-2028 |
| Segment Covered | By Service Model, Based on Organization, Based on Security Type, Based on End Users, Regions |
| Regions Covered | North America, Europe, Asia Pacific, South America, Middle East and South Africa |
| Key Players Profiled | R1 RCM Inc ,Epic Systems Corporation, AllScripts Healthcare, Experian Health NXGN Management, LLC, CareCloud Corporation, McKesson Corporation, Quest Diagnostics, Inc., The SSI Group, Inc., Athenahealth, Inc |
Key Segments of the Serverless Security Market
By Service Model Overview (USD Billion)
Function as a Service (FaaS)
Backend as a Service (BaaS)
Based on Organization Size Overview (USD Billion)
Large Enterprises
Small Enterprises
Based on Security Type Overview (USD Billion)
Network Security
Application Security
Data Security
Perimeter Security
Others
Based on End Users Overview (USD Billion)
Energy and Utility
Telecom
Healthcare
IT and ITeS
Media and Entertainment
Manufacturing
BFSI
Retail and e-commerce
Others
By Region Overview (USD Billion)
North America
Europe

UK
Germany
France
Rest of Europe

Asia-Pacific

China
Japan
India
Rest of Asia-Pacific

South America
Mexico
Brazil
Rest of South America
Middle East and South Africa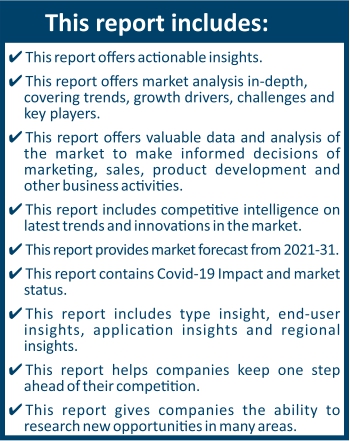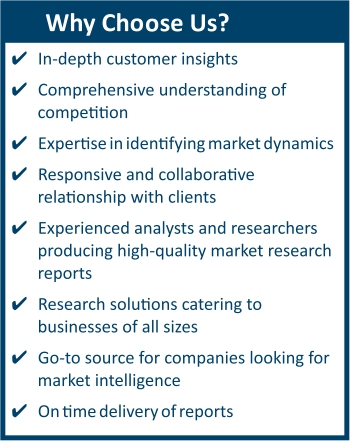 Frequently Asked Questions (FAQ) :
The market value of Serverless Security market in 2029 was USD 7.4 billion.
Asian Pacific is expected to provide significant growth opportunities throughout the forecast period
The top companies that hold the market share are Imperva, AWS, Google, Rackspace, Micro Focus, Sophos, Microsoft, Signal Sciences, Aqua Security