The growing popularity of scuba diving as a recreational activity, rising professional diver demand for better and more advanced gear, improvements in safety and comfort standards, technological advancements in dive masks and fins, an increase in the number of certification agencies offering training programmes to beginners, government support for marine conservation efforts, and an expanding tourism industry are the main drivers of the global scuba diving gear market.
The demand for scuba diving equipment has skyrocketed in recent years as interest in undersea activities has increased. The need for scuba diving equipment is growing globally as scuba diving becomes a well-liked pastime. The expansion of dive centres and schools is projected to accelerate market expansion.
The advantages of scuba diving for your health are what drive the market. Scuba diving has a number of health advantages. It enhances breathing quality and boosts the oxygen intake of divers. It exercises many body components, such as the calves, ankles, hip flexors, and shoulders, helping to keep one physically fit. Scuba diving also speeds the heartbeat and develops cardiovascular muscles. The global scuba diving equipment market is anticipated to grow over the course of the projected period due to a variety of benefits related to scuba diving. Protecting the diver from the hostile environment present underwater is one of the main benefits of utilising scuba gear.
Professional divers are choosing high-end technology innovations like rebreathing systems, sonar equipment, and thermal scanners more frequently because they improve their effectiveness underwater. This enhances user experience while enhancing underwater user safety. Additionally, the use of scuba diving equipment enables divers to attain depths that would normally be inaccessible because of the risk associated with deep dives. This makes the market more appealing and motivates more people to take up scuba diving as a hobby.
Self-Contained Underwater Breathing Apparatus is known by the acronym SCUBA. You can rise, descend, hover, or float at will while wearing SCUBA gear, which also allows you to breathe underwater. A regulator, tank, buoyancy control device, harness, and equipment make up this apparatus. Depending on the size of the tank, the brand, the technology utilised, etc., these things are priced differently and can be purchased separately or as a package. The SCUBA unit is the primary piece of diving gear. Divers employ scuba diving gear, which includes tanks, fins, and masks, to explore the underwater world. Both professional and recreational divers employ the open and enclosed types of scuba diving equipment available on the market.
By 2031, the market for scuba diving equipment is projected to reach $3.9 billion, expanding at a CAGR of 4.4% from 2021 to 2031.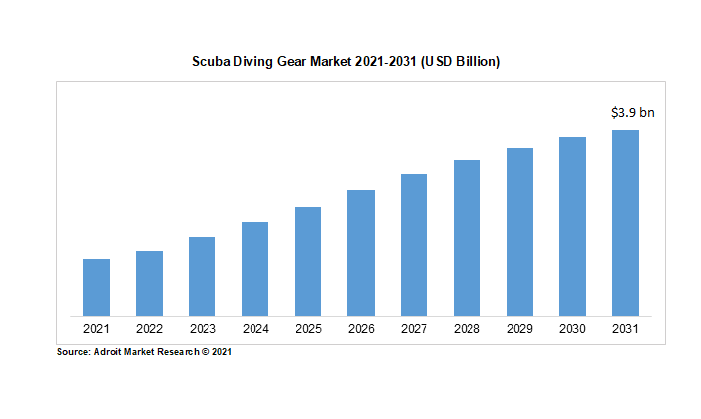 The high cost of purchasing and maintaining the appropriate equipment is a major restraint on the global scuba diving gear industry. Many people who might be interested in participating in recreational activities like scuba diving may not be able to afford this equipment due to its high cost. Nevertheless, given to improvements in technology and manufacturing techniques, it is anticipated that the price of these materials would go down over time. As a result, more cheap pricing for scuba diving equipment will probably help the global market.
Aqua Lung, Beuchat International S.A., Cressi-Sub S.r.l., Fourth Element Ltd, Henderson Aquatics Inc., Johnson Outdoors Inc., Mares Spa, Oceanic Worldwide LLC, Scubapro (Johnson Outdoors), and Sherwood Scuba are a few of the top companies competing in the global scuba diving gear industry.
Segment Analysis
The Open Type to Emerge as the Most Lucrative Segment
The market is divided into two categories: closed-circuit and open-circuit scuba diving equipment. The majority of market revenue comes from open circuit scuba diving equipment, which has a wide range of uses for both experts and amateurs. As a result of its capacity to lessen carbon dioxide buildup during extended dives and to give users superior gas control capabilities, closed circuit scuba diving equipment is becoming more and more popular.
The Most Popular Application Segment is Professionals
Professionals and amateurs are the two applications that make up the market segments. Due to the rising use of professional scuba diving equipment for tasks such underwater exploration, search and recovery operations, and commercial cinematography, it has experienced considerable growth over the predicted period. Due to the growing popularity of leisure pursuits like sport fishing and cave exploration, the market for amateur scuba diving equipment has also expanded.
North American region to render Adequate Financing Avenues
Due to the presence of key players, the rising number of underwater exploration trips planned by tour operators in this region, and the rising interest among tourists in exploring new places through scuba diving expeditions, North America is anticipated to experience the fastest market growth during the forecast period. Due to rising disposable incomes and a growing interest in water sports like scuba diving, Asia Pacific is anticipated to account for a sizeable portion of the market.
COVID-19 Impact and Market Status
Due to lockdowns, border closures, travel restrictions, etc., COVID-19 has had an impact on the whole athletic equipment sector, including scuba diving gear, which has severely curtailed new orders and subsequent sales of this product area during 2020. However, the market is anticipated to develop in 2021 due to the gradual lifting of these restrictions and the rise in demand for leisure activities. An increase in consumer knowledge of leisure activities like scuba diving and rising disposable incomes that give consumers more purchasing power for such goods are two factors contributing to the market's expansion. The demand for these products is further increased by technological developments like better materials and designs that offer higher comfort and safety when scuba diving.
Latest Innovations in the Global Scuba Diving Gear Market: A Snapshot
• Sherwood Scuba will introduce the new Vector 2 Pro Dive Computer in October 2020. It includes an inbuilt air pressure gauge and can communicate with cell phones via Bluetooth to track data in real-time.
• Both experts and amateurs are using full-face masks and underwater communication devices that manufacturers have created. Businesses like Oceanic, Cressi Sub, Scubapro, Zeagle Systems, etc. are actively working to improve underwater exploration by offering contemporary equipment like air-integrated dive computers and dive lights.
Scuba Diving Gear Market Scope
| | |
| --- | --- |
| Metrics | Details |
| Base Year | 2022 |
| Historic Data | 2021-2022 |
| Forecast Period | 2022-2031 |
| Study Period | 2021-2031 |
| Forecast Unit | Value (USD) |
| Revenue forecast in 2031 | $3.9 bn |
| Growth Rate | CAGR of 4.4% during 2022-2031 |
| Segment Covered | by Type, By Application, Regions |
| Regions Covered | North America, Europe, Asia Pacific, South America, Middle East and Africa |
| Key Players Profiled | Siemens AG, Hitachi Ltd., Ankur Scientific Energy Technologies Pvt. Ltd., Kawasaki Heavy Industries Ltd., GMM Pfaudler Inc., Star Trace Pvt. Ltd., ORC Technology, Elliott Group, Thermax Limited, Turboden S.r.l. |

Key Segments of the Global Scuba Diving Gear Market
By Type Overview, 2021-2031 (USD Billion)
• Open
• Enclosed
By Application Overview, 2021-2031 (USD Billion)
• Professionals
• Amateurs
By Regional Overview, 2021-2031 (USD Billion)
North America
• U.S
• Canada
Europe
• Germany
• France
• UK
• Rest of Europe
Asia Pacific
• China
• India
• Japan
• Rest of Asia Pacific
South America
• Mexico
• Brazil
• Rest of South America
Middle East and Africa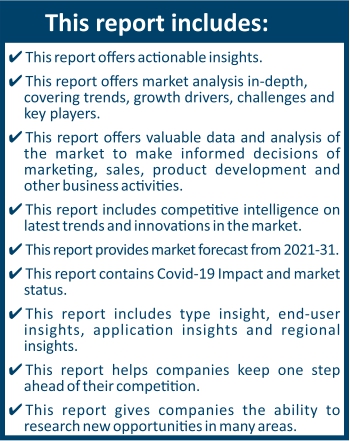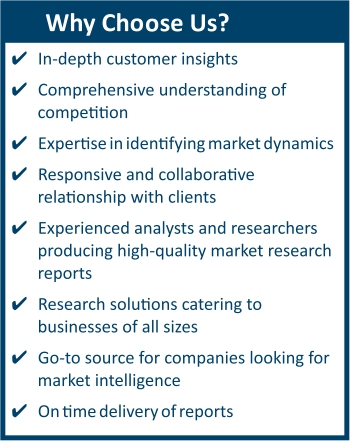 Frequently Asked Questions (FAQ) :
The global Scuba Diving Gear market size projected to reach $3.9 billion by 2031.
The Scuba Diving Gear market is growing at a CAGR of 4.4% during the projection period
Key companies covered in the Scuba Diving Gear market are Aqua Lung, Beuchat International S.A., Cressi-Sub S.r.l., Fourth Element Ltd, Henderson Aquatics Inc., Johnson Outdoors Inc., Mares Spa, Oceanic Worldwide LLC, Scubapro (Johnson Outdoors),