It's being expected that by 2029, the Sanger Sequencing market cap will hit USD 7.47 billion at a CAGR growth of about 18.5%.
The global sanger sequencing market has grown rapidly in recent years, and it is expected to grow by 7 USD billion at an 18% CAGR during the estimated period. Technological advances in sequencing processes, benefits associated with sanger's sequencing, and a surge in genome mapping initiatives drive the global sanger's sequencing services market. Furthermore, an increase in R&D expenditure and a boost in sequencing applications have aided market expansion.
However, the industry's expansion is hampered by a shortage of experienced personnel and standardization difficulties related to sequencing techniques. On the contrary, emerging economies' untapped potential and the adoption of cloud computing as a possible data management service are likely to give attractive chances for market development.
Sanger sequencing is one of the most important techniques for sequence analysis utilized by molecular biologists all over the world. The target nucleic acid is replicated multiple times in this process, resulting in pieces of different lengths.
Rapid advances in sequencing technology and analytics have made it possible to identify DNA variants. These breakthroughs also identify variations linked to an increased risk of illness. With the widespread use of Whole-genome Sequencing (WGS) and Next-generation Sequencing (NGS), a large number of genes may be examined simultaneously on a single diagnostic platform, expanding the value of DNA sequencing in clinical diagnostics applications.
Personalized targeted tumor sequencing expedites the detection of mutations and reveals cancer targets or pathways for which pharmacological therapies are being developed. The introduction of large-scale research utilizing NGS methods results in the generation of new core information concerning cancer precision medicine. The healthcare business strives to enhance technology in order to lessen health issues and increase human longevity. As a result, worldwide companies, as well as hundreds of biotechnology start-ups throughout the world, are attempting to help mankind by inventing innovative healthcare solutions.
Many of the emerging biotechnology and genetics start-ups are employing DNA sequencing technologies for a variety of purposes. These new growing firms provide sequencing services for human and animal genomes. Personal Genomic Diagnostics Inc., based in Baltimore, Maryland, was created in 2010 and specializes in genome analysis of human cancers. Using sequencing methods and technology, the business creates a patient-specific cancer analysis.
The prominent market players of the sanger sequencing industry are Thermo Fisher Scientific Inc, GenScript, Source BioScience, LGC Limited, CeMIA SA, Fasteris SA, Quintara Biosciences, GENEWIZ, GenHunter Corporation, SciGenom Labs Pvt. Ltd, Nucleics, Microsynth AG, and Eurofins Scientific.
The market revenue, business strategies, market shares, recent developments, and growth rates of major companies with substantial market shares in the global sanger sequencing service market are all examined in this report. Recent developments for these firms, including regional expansions, research activities, new solution/product releases, acquisitions, and technical breakthroughs, are taken into account while confirming their player placement in the sanger sequencing service market.
Sanger Sequencing Market Scope
| | |
| --- | --- |
| Metrics | Details |
| Base Year | 2021 |
| Historic Data | 2019-2020 |
| Forecast Period | 2022-2029 |
| Study Period | 2019-2029 |
| Forecast Unit | Value (USD) |
| Revenue forecast in 2029 | USD 7.47 billion |
| Growth Rate | CAGR of 18.5 % during 2021-2029 |
| Segment Covered | Product Type, End- User, Regions |
| Regions Covered | North America, Europe, Asia Pacific, South America, Middle East and Africa |
| Key Players Profiled | Thermo Fisher Scientific Inc, GenScript, Source BioScience, LGC Limited, CeMIA SA, Fasteris SA, Quintara Biosciences, GENEWIZ, GenHunter Corporation, SciGenom Labs Pvt. Ltd, Nucleics, Microsynth AG, and Eurofins Scientific. |
Key Segments of the Global Sanger sequencing Market
Type Overview, (USD Billion)
PCR Amplicons
Plasmid DNA
Application Overview, (USD Billion)
Reproductive Health
Diagnostics
Biomarkers & Cancer
Personalized Medicine
Forensics
Regional Overview, (USD Billion)
North America
• U.S.
• Canada
Europe
• France
• UK
• Germany
• Rest of Europe
Asia Pacific
• China
• Japan
• India
• Rest of Asia Pacific
South America
• Brazil
• Mexico
• Rest of South America
The Middle East and Africa
Reasons for the study
• To have a thorough understanding of the global sanger sequencing industry, including current and future market trends and prospects.
• To comprehend distinct methods devised by significant businesses operating in the global industry.
What does the report include?
• This analysis presents an analytical representation of the global sanger sequencing market size, as well as current trends and future projections to help discover potential investment possibilities.
• The comprehensive sanger sequencing market research seeks to identify profitable trends in order to get a better footing.
• The analysis includes the global sanger sequencing market shares of the major manufacturers as well as industry trends.
Who should buy this report?
• Executives in the global sanger sequencing industry interested in the target market insights.
• Market data is sought by industry executives, analysts, government organizations, and researchers to help in future operations planning.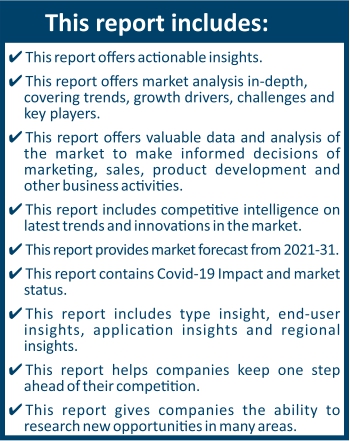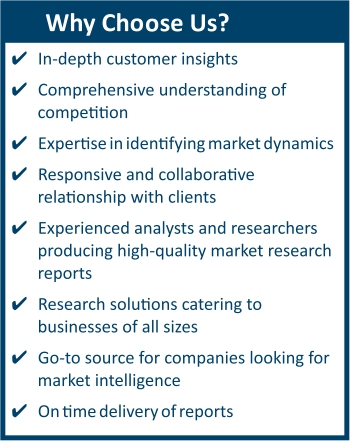 Frequently Asked Questions (FAQ) :
The market value of sanger sequencing in 2028 was USD 7 billion
The Global sanger sequencing market is Segmented on the Type, Application, Regions
The application of the sanger sequencing market Diagnostics, Biomarkers & Cancer, Reproductive Health, Personalized Medicine, Forensics.
Sanger sequencing is a type of targeted sequencing that uses oligonucleotide primers to locate particular DNA sections. The first step in Sanger sequencing is denaturation of the double-stranded DNA. The single-stranded DNA is then annealed to oligonucleotide primers and extended with a combination of deoxynucleotide triphosphates (dNTPs), which deliver the guanine (G), cytosine (C), arginine (A), and tyrosine (T) nucleotides necessary to construct the fresh double-stranded structure. Each nucleotide is also given a small amount of chain-terminating ddNTPs (dideoxynucleotide triphosphates). The sequence will keep extending with dNTPs until a ddNTP connects. Sanger sequencing is a powerful diagnostic method that can establish whether a point mutation or a minor deletion/duplication exists. For several decades, it has been widely employed in a variety of circumstances, including determining the mutational spectrum of a tumor and recognizing a constitutional difference in diagnostic tests. Primers can be built to cover many regions of interest to cover any large region of interest (amplicons).
DNA sequencing on a greater scale, that is, sequencing longer strands of DNA, provides essential information into human health. This allows scientists to learn more about the function of hereditary and susceptibility to disease in combination with external environmental influences. Scientists may also use DNA sequencing to learn more about cancer and the function of genetics in the genesis of malignant cells. They can examine how malignancies form and evolve in particular people over time. Sequencing is also used to monitor DNA cells released by malignancies into the circulation. In the future, this might be a non-invasive technique to monitor cancer. The tools and technology for DNA sequencing were created prior to the human genome project. The Sanger Sequencing or Chain Termination Method is the most widely used technology. Since then, newer technologies have been created that are both speedier and more cost-effective. However, Sanger sequencing is still widely used to examine individual fragments of DNA. As DNA sequencing technology advances, scientists will learn more about greater regions of DNA in more clinical scenarios.
Type Segment
In terms of type, the global sanger sequencing market is segregated into Plasmid DNA and PCR Amplicons.
Application Segment
The biomarkers & cancer segment dominates the Sanger sequencing market, owing to their widespread use in oncology research, biomarker identification, and the rise in the prevalence of chronic illnesses such as cancer.
With the help of the most key geographical regions as a foundation, the researchers provided a comprehensive evaluation of the worldwide DNA sequencing industry. The key geographies include North America, Asia Pacific, Europe, and the Rest of the World. North America is expected to have a significant proportion of the worldwide market, while the Asia Pacific is expected to benefit from increased awareness and demand for customized medicine.