Covid-19 Impact & Market Status
The report offers a comprehensive overview of the global reporting tool software market with briefings on key challenges, investment opportunities, key segments, growth projections, competitive environment in national and international market, etc.
The pandemic created a widespread impact on the global sales contract management market due to travel bans and lockdowns imposed by countries across the world. The pandemic thus resulted into ups and downs in the stock market, supply chain breaches, and vendor instability due to reduced income levels. This continued to interfere the growth of the global sales contract management market. However, during the pandemic the market gained traction in healthcare and medical sector. In medical sector, Sales Contract Management has achieved enhanced performance. Sales Contract Management can handle large number of contracts in the hospitals.
The Sales Contract Management market is expected to grow at a CAGR of 15.55% to reach USD 1768.66 Million in 2028.
Market players amidst the pandemic for market sustenance and fortification, have came up woth new strategies and business models prompting individual as well as worldwide Sales Contract Management Market growth.
Healthcare and Life Sciences Segment to be dominant in the coming years
Hospitals, like other large organisations, are responsible for a large number of contracts, all of which must meet a range of compliance and performance standards. Advanced sales contract management tools help hospitals optimise their workflow, saving time and eliminating the risk of missing important steps. For patient information and other legal papers, the most modern Sales Contract Management on the market complies fully with HIPAA and other international privacy and security standards. This is driving the adoption of sales contract management solutions in hospitals. The appropriate management of crucial contract papers, patient information, and records with little human labour is one of the most important areas for lowering healthcare expenses. Furthermore, excessive expenditures arising from errors and denials, as well as penalties for data breaches and litigation, make it even more vital for healthcare organisations to handle contracts and documentation efficiently and effectively.
Medium and Small Enterprises segment to Experience Significant Market Growth
Businesses with fewer than a thousand employees fall under the category of medium and small businesses. Maximum productivity and cost reduction are significant considerations for many businesses because they have limited money to maintain track of their contracts. As a result, many companies are looking for a low-cost solution to help them better manage their sales contracts.
Medium and small enterprises have a lesser number of sales contracts than large corporations. As a result, because contracts can be postponed without incurring significant penalties, there is a lack of proactive sales contract management. Small and medium-sized businesses can manually oversee sales contracts with a small number of contracts, saving money on software costs. However, the number of new contracts will grow over time, while existing contracts will be renewed or terminated on various conditions. And it's at this time that the dangers associated with contracts with Medium and Small-sized Enterprises begin to mount. After implementing sales contract management solutions, small and medium firms can expect higher risk reduction, fewer administrative overhead, lower compliance costs, a favourable business outcome, and increased company efficiency.
North America to be region of focus for Sales Contract Management Players
North America is the most mature region in the market. The sales contract management market in the region is being driven by significant market players such as Coupa and Docusign, among others. The players in this market for sales contract management invest a lot of money on research and development. Furthermore, the BFSI, IT, and healthcare sectors in North America are well-developed, presenting a big market for contract management system providers. In North America, businesses are expected to keep detailed records of their contracts. By establishing clear regulations and implementing effective sales contract management systems, these companies can improve contract management transparency.
A sales contract is a legally enforceable agreement in which the seller sells products or services to another party. It lays out the terms and conditions of a new business relationship, as well as the precise legal obligations that a buyer and seller have to one another. Sales agreements are one of the most popular forms of contracts in the corporate sector, and they're often the first contract workflow to be examined for automation due to their huge volume.
Sales contract management is the process of adopting fully digital management technologies to streamline your sales contract processes. Many firms today employ technology-enabled sales contract management to develop, administer, store, track, and update formal business agreements, allowing for a fully efficient process. As a result, automating your sales agreement lifecycles allows for more cooperation, transparency, scalability, and data analysis.
The overall goal of sales contract management is to formalise new connections and keep track of all of the parties' rights, responsibilities, and obligations. The goal of sales contract management, on the other hand, is to ensure that a product or service is provided to a client on the agreed-upon conditions and that the customer has fulfilled their obligation to pay for the products. The goal of sales contract management is to keep track of the facts of a transaction and safeguard buyers and sellers by making each party's obligations legally enforceable. This legal protection is provided by sales contracts for a wide range of transactions, including those between firms and consumers.
Many firms were obliged to transfer their activities online as a result of the coronavirus outbreak. Companies required a solution to manage their influx of virtual agreements due to the increase in online orders and handing clients from all over the world, so they resorted to automation. Businesses were able to take advantage of our digital breakthroughs by using technology-based sales contract management for sales agreements in order to increase the profitability of their virtual stores. Fortunately, the pandemic is drawing to a close, and sales contract management tools don't appear to be going away anytime soon.
Sales contract management technologies improve the sales process by incorporating client-centric contract management, resulting in a better customer experience and increased ROI. Regardless of size, industry, or strategy, every company has the same sales goals: raise revenue, increase profit margins, improve sales productivity, and shorten sales cycle times. Faster sales cycles provide salespeople more time to focus on bigger deals and bigger opportunities, allowing companies to meet all of their revenue targets. The signing of a sales agreement is usually indicative of a successful transaction completion. As a result, the sales contract management process' efficiency will have a direct impact on sales cycle timeframes.
In most firms, sales teams are responsible for managing the sales contract lifecycle as well as other sales-related duties. Sales teams are currently forced to work across various platforms and communicate with a variety of stakeholders as a result of the present methodology. Sales contract administration is frequently a bottleneck for sales teams in the absence of a well-designed procedure that establishes transparency and allows for simple communication with legal. As a result, modern firms are implementing sales Contract Management solution to address a number of difficulties in the sales contract process while also reducing sales cycle times.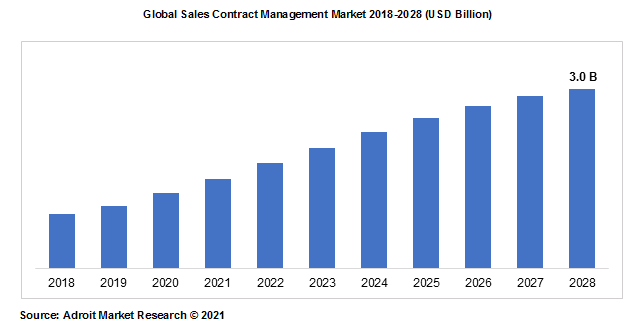 The major players of the global Sales Contract Management Market are SAP, IBM Corporation, Concord, Icertis, PandaDoc, Oracle, Coupa, Conga, Agiloft, Contract Logix and DocuSign among others.
Sales Contract Management Market Scope
| | |
| --- | --- |
| Metrics | Details |
| Base Year | 2020 |
| Historic Data | 2018-2019 |
| Forecast Period | 2021-2028 |
| Study Period | 2018-2028 |
| Forecast Unit | Value (USD) |
| Revenue forecast in 2028 | USD 1768.66 Million |
| Growth Rate | CAGR of 15.55% during 2021-2028 |
| Segment Covered | By Type, by Application, Regions |
| Regions Covered | North America, Europe, Asia Pacific, Middle East and Africa, South America |
| Key Players Profiled | SAP, IBM, Concord, Icertis, PandaDoc, Oracle, Coupa, Conga, Agiloft, Contract Logix, DocuSign, Hand, Weaver, SecureDocs, ContractPod Technologies, Inspur, ContractSafe, ZB Intel, Smartdot, Seeyon, ManageEngine ServiceDesk, Gatekeeper, Parley Pro, Outlaw, Landray |
Key Developments in the Global Sales Contract Management Market: a Snapshot
SAP SE and Icertis expanded their relationship in January 2022 to develop contract management to assist businesses boost efficiency, reduce risk, and achieve the full spirit of their agreements.
Houston-based Onit Inc., a fast-growing business legal software company, will expand its contract management capabilities through another purchase on January 11, 2022. Onit has purchased SecureDocs, a contract management software startup situated in Santa Barbara, California.
Key Segments of the Global Sales Contract Management Market
Deployment Type Overview, 2018-2028 (USD Billion)
Enterprise Overview, 2018-2028 (USD Billion)
Industry Overview, 2018-2028 (USD Billion)
BFSI
Retail
E-commerce
Healthcare
Logistics
Others
Regional Overview, 2018-2028 (USD Billion)
North America
Europe
Germany
France
UK
Rest of Europe
Asia Pacific
South America
Mexico
Brazil
Rest of South America
Middle East and South Africa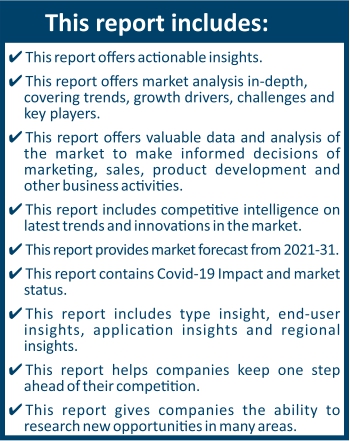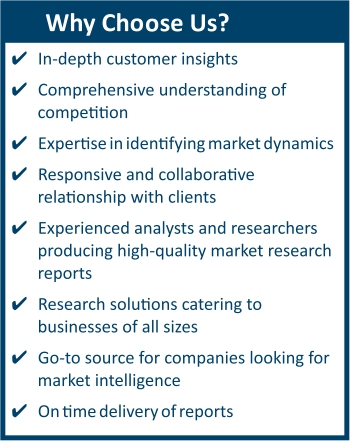 Frequently Asked Questions (FAQ) :
The market value of sales contract management market in 2028 was USD 3.9 billion.
The sales contract management market is growing at a CAGR of 13.5% over the forecast period.
North America dominated the market for sales contract management and accounted for the largest revenue share.
The top companies that hold the market share in sales contract management market are SAP, IBM Corporation, Concord, Icertis, PandaDoc, Oracle, Coupa, Conga, Agiloft, Contract Logix and DocuSign.
To get latest version of sales contract management market report can be obtained on demand from the website.