Sales Coaching Software is one of the business management software programs which assists managers or coaches in monitoring the performance of employees/staff in an organization. A coaching process guides employees to the path of efficacy and competence as well as helps them get to know their deficiencies. It boosts their morale with its feedback through standards like communication, tracking, etc.
The Sales Coaching Software market is expected to grow at a CAGR of 6.4% to reach US$ 88.7 Billion in 2032.
Covid-19 Impact & Market Status
Ever since the fatal virus CoVID-19 has happened, the economic conditions of countries have been adversely impacted across all regions. The covid-19 outbreak disrupted many industries, supply chain operations, etc, and redefined the practices. This led to an evolution in industries to keep up with the current times along with various altercations in offices. Companies switched over to work from home (WFH) alternative. Moreover, the sales practices began to change as consumer behavior and expenditure shifted. As a result, several industries leveraged sales technology to address such evolutions. Digital selling has also become a lucrative platform so is the rise in demand for the Sales Coaching Software industry. To bounce back in every business be it MNCs or SMEs began to pull their socks up for tackling unprecedented circumstances in the post-covid-19 era.
Introduction Of Web & Cloud-Based Technology to Gain Prominence Among Industries
The cloud-based Sales Coaching Software allows the coaches to handle the dataset of their clients along with training plans and history on a single platform. Coaches may also send automated e-mails or DMs to their clients for any kind of update on their performance. Several companies are now integrating machine learning algorithms to provide extremely personalized care management techniques. The Sales Coaching Software solutions are available on various online channels like smartphones, laptops, tablets, etc. on the other hand, the web-based coaching software allows coaches to directly interact with their clients and monitor them through a portal/webpage. The companies are now emphasizing more on integrating tools like calendar management, e-mail tracking, virtual video conference, social media, and others to enhance the communication factor between managers and staff regardless of geographical boundaries. All these components are driving the growth of the Sales Coaching Software industry.
Sales Coaching Software to diminish operational costs and soar productivity
The SMEs use Sales Coaching Software to enhance their lucratively. Many companies look forward to diminishing costs and increasing profit margins over the projection period. The adoption of the coaching software with current technologies has enabled them to execute business management practices efficiently and increase the competency power of SMEs. Moreover, this adoption will certainly allow the enterprises in retaining promising staff in the organization.
Insight into the adoption of the software across various regions
The North American region is anticipated to hold the largest stake in the coaching software market over the projection period. The companies in this region are focusing on creating a better work-life balance among their employees and providing them with flexible working hours. The European region is likely to possess the second-largest share of the market due to an increasing number of flexible working hours, reducing costs for organizations by implementing efficient business management practices, etc., which will ultimately drive these companies towards adopting coaching software over the projection period. The Middle East American region is estimated to witness a moderate CAGR during 2021–2028 due to the adoption of coaching software by large enterprises to create a better work-life balance among employees and increase their productivity. This will ultimately drive these organizations toward implementing coaching tools such as SaaS (Software as a Service).
The sales coaching software solutions equip sales personnel and managers with advanced analytical capabilities. Additional insights about sales calls and ideas on various successful activities comprising performance improvement and coaching are also offered by sales coaching software solutions. These are rendered through on-sales activities, video recordings and on-call recordings as well.
The Sales Coaching Software is generally used by sales representatives, sales leaders, or managers to increase the productivity of the team. Therefore, the use of Sales Coaching Software is rapidly growing in industries like IT, BSFI, retail, telecom, manufacturing, etc and subsequently increasing the demand for sales coaching software.
Additionally, Sales Coaching Software provides continuous training along with multiple features like feedback from the observers, conversation intelligence, and the detection of upsell/close opportunities. As a result, the prominence of such applications is ramping up so is the industry. The rising inclination of SMEs towards utilizing advanced technology for coaching and increasing emphasis on long-term sales performance is likely to take the industry of coaching software to the next level.
The growth of the global Sales Coaching Software market is a response to the hiked demand for coaching and mentoring solution across various industries like education and healthcare. Moreover, the software offers perks such as scalability and flexibility that are essential for small and large enterprises. Apart from this, the growing number of athletes globally aspiring for world cup/Olympics level competitions leads to rising demand for coaches across different sports thus, fuelling the need for improved technology and tools that enable managing training sessions more effectively.
The outbreak of COVID-19 in 2020 led to a worldwide lockdown which resulted in disrupted supply chains, a slowdown in business operations, economic crisis, etc. to bounce back in the market in post-pandemic(coronavirus), many industries, be it large or small enterprises, swapped to Artificial Intelligence (AI), Robotics, IoT. This evolution in the world industries is likely to become a contributing component in driving the market growth for Sales Coaching Software across the globe.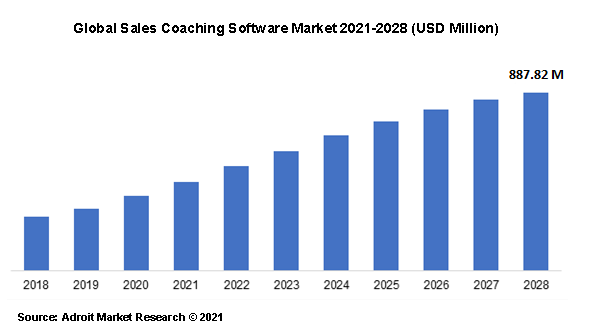 The key participants of the global Sales Coaching Software market are SalesLoft, Level Eleven, Gong, Mind Tickle, Show pad Coach, Chorus.ai, Brainshark, Outreach, Exec Vision, less only, Level Jump, Sharper, Membrane, Jiminy, Qstream, Ring DNA, Rally ware, Bridge.
Sales Coaching Software Market Scope
| | |
| --- | --- |
| Metrics | Details |
| Base Year | 2022 |
| Historic Data | 2021-2022 |
| Forecast Period | 2022-2032 |
| Study Period | 2021-2032 |
| Forecast Unit | Value (USD) |
| Revenue forecast in 2031 | US$ 88.7 Billion |
| Growth Rate | CAGR of 6.4 % during 2022-2031 |
| Segment Covered | by Type, Regions |
| Regions Covered | North America, Europe, Asia Pacific, South America, Middle East and Africa |
| Key Players Profiled | Conga, SalesLoft, LevelEleven, Brainshark, Chorus.ai, Lessonly, Chorusai, MindTickle, Showpad Coach, Outreach, Lessonly, ExecVision |
Latest Innovations in the Global Sales Coaching Software Market: A Snapshot
Internet of Things (IoT): With the introduction of IoT, monitoring of an object with touch sensor pads on devices such as phones, machines, doors, vehicles, etc, has become convenient. Internet of things (IoT) has penetrated profoundly inhuman routines. Integration of IoT with other revolutionary innovations like AI and blockchain is offering significant developments in the computing industry.
Low-Code Development: The world has come so far that there has been a constant demand for Information technology (IT). Coders or developers used to spend years practicing their craft but now software development teams are adopting low-code development in the post-pandemic era.
Cloud-Based Solution: Over the period, many companies/entities have been compelled to switch to cloud data center services alternative to on-site solutions. Moreover, governmental institutions are also recognizing the need to shift to cloud technology.
Key Segments of the Global Sales Coaching Software Market
By Product, 2021-2028 (USD Million)
By Application, 2021-2028 (USD Million)
By End-User, 2021-2028 (USD Million)
BFSI
Retail And Consumer Goods
Healthcare, Hospitality, and Tourism
IT And Telecom
Manufacturing
Others
By Region, 2021-2028 (USD Million)
North America
Europe

UK
Germany
France
Rest of Europe

The Asia Pacific

China
Japan
India
Rest of Asia Pacific

South America

Brazil
Mexico
Rest of South America

Middle East & Africa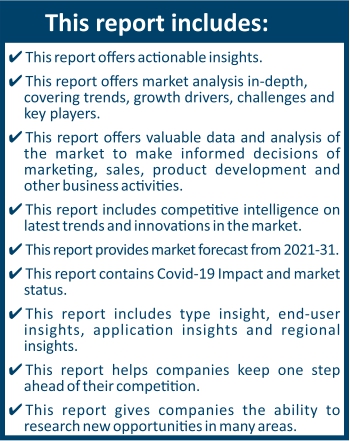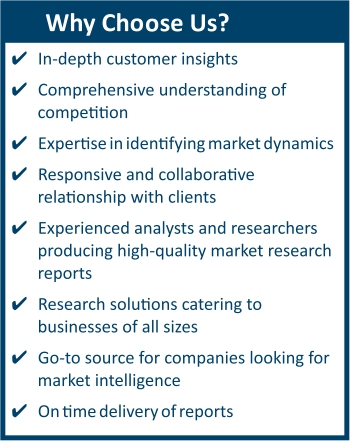 Frequently Asked Questions (FAQ) :
The market value of sales coaching software market in 2028 was USD 887.82 million.
The sales coaching software market is growing at a CAGR of 15.66% over the forecast period.
The base year for the report is 2020 in sales coaching software market.
North America dominated the market for sales coaching software and accounted for the largest revenue share.
The top companies that hold the market share in sales coaching software market are SalesLoft, Level Eleven, Gong, Mind Tickle, Show pad Coach, Chorus.ai, Brainshark, Outreach, Exec Vision, less only, Level Jump, Sharper, Membrane, Jiminy, Qstream, Ring DNA, Rally ware, Bridge.