As the name suggests, run-flat tires are those that can keep running even after they have been punctured or damaged. This is made possible by the special structure of the tires, which includes reinforced sidewalls and an enhanced bead area. Run flat tires were first introduced in the 1980s and are now used extensively in a variety of vehicles, from cars and trucks to motorcycles and even bicycles.
The main advantage of run-flat tires is that they allow drivers to continue their journey even after suffering a puncture or other damage. This can be extremely useful in situations where stopping to change a tire would be impractical or dangerous, such as on a busy highway. Run flat tires also tend to be more durable than regular tires, as they are designed to withstand impact damage.
The market for run-flat tyres has a number of benefits. These tires allow for the continued operation of a vehicle even after puncture or loss of air pressure. This can be extremely beneficial in situations where stopping to change a tire would not be safe or practical, such as on the side of a busy highway. Run-flat tyres can also help to increase fuel efficiency by lowering the vehicle's weight and lowering rolling resistance.
A pneumatic vehicle tyre with a run-flat tyre is one that can keep rolling even after being punctured, which would otherwise allow the tire's air to escape. Run-flat tyres come in two basic varieties: self-supporting and support ring systems. Self-supporting run-flat tires have reinforced sidewalls that allow them to maintain their shape and remain operational even when they have lost all their air pressure. Support ring system tires, on the other hand, utilize an external support ring that helps to keep the tire's shape while it is deflated.
The analysis predicts that between 2020 and 2031, the worldwide run-flat tyre market would expand at a CAGR of about 5%. By 2031, it is anticipated that the market will have grown to around $8 billion in value.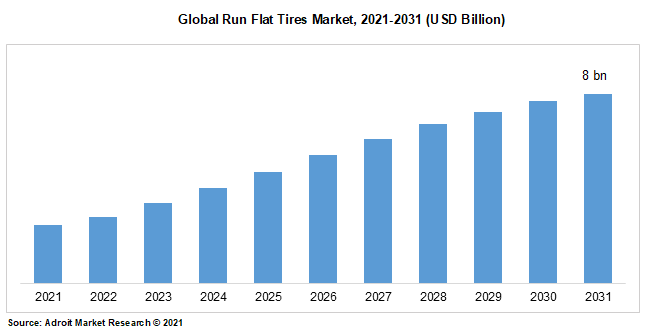 The rising demand for these tyres from the automotive industry is one of the main reasons behind the growth of the worldwide run-flat tyre market. Run flat tires are designed in such a way that they can continue to run even after puncture or loss of pressure, thereby providing greater safety and security to drivers and passengers. Moreover, these tires also offer superior handling and grip on all kinds of road surfaces, which is another factor fuelling their adoption in vehicles.
Another key factor driving the growth of the global run-flat tire market is the growing concerns about road safety across the globe. Road accidents have significantly increased in recent years as a result of potholes, sharp objects, and other issues. Due to their ability to minimise tyre failures, run-flat tyres are becoming more popular as a result of this. The market expansion for run-flat tyres is being constrained by a number of factors.
Firstly, the high cost of these tires is a major factor as they are priced 20-30% higher than regular tires. Secondly, the lack of awareness among consumers about the benefits of these tires is hampering the growth of the market. Another difficulty the industry faces is the constrained supply of these tyres. However, the rising demand is expected to maintain the market's pace.
The key players of the Run Flat Tires (Run-flat Tire) market are Bridgestone Corporation (Japan), Michelin Group (France), Continental AG (Germany), Pirelli & C. S.p.A. (Italy), and The Goodyear Tire & Rubber Company (US). These companies are well-established in the run-flat tyre (run flat) business.
SegmentnAnalysis
The majority of the market will consist of the self-supporting type segment.
Run-flat tyres come in two varieties: self-supporting and support ring system. The self-supporting kind of these is anticipated to expand at a faster rate during the course of the prediction. This is because self-supporting tires are easier to install and require less maintenance than support ring system tires.
The replacement application Segment to be on top of the market
Run flat tyres can be utilised as a replacement or original equipment in a number of situations. Of these, it is anticipated that the replacement application will expand more quickly during the forecast period. This is due to the fact that run-flat tyres are frequently used in favour of worn-out or damaged tyres.
America will command the market.
During the projected period, the North American market is anticipated to develop at the highest CAGR. The region has stringent government regulations regarding vehicle safety, which has led to an increase in the demand for run-flat tires in the region. Additionally, it is projected that the region's expanding automotive industry will fuel market expansion.
Impact & Market Situation of Covid-19
Global demand for run-flat tyres has decreased as a result of the COVID-19 outbreak. The major factors restraining the growth of the market are the high cost of running flat tires and the lack of awareness about the benefits of using them.
Latest Innovations in the Global Run Flat Tires (Run-flat Tire) Market: A Snapshot
• In March 2020, United States Air Force has selected Northrop Grumman to provide support for the Next Generation Jammer (NGJ) program.
• In October 2019, Airbus achieved a production milestone by delivering its 100th A400M aircraft to France.
• In October 2019, The Boeing Company delivered two new KC-46A refuelling tankers to the U.S. Air Force for air refuelling missions to refuel other military aircraft during mid-air flight.
Run Flat Tires Market Scope
| | |
| --- | --- |
| Metrics | Details |
| Base Year | 2022 |
| Historic Data | 2020-2021 |
| Forecast Period | 2022-2031 |
| Study Period | 2020-2031 |
| Forecast Unit | Value (USD) |
| Revenue forecast in 2031 | $ 8 billion |
| Growth Rate | CAGR of 5% during 2021-2031 |
| Segment Covered | Type, Application, Regions |
| Regions Covered | North America, Europe, Asia Pacific, South America, Middle East and Africa |
| Key Players Profiled | Bridgestone Corporation (Japan), Michelin Group (France), Continental AG (Germany), Pirelli & C. S.p.A. (Italy), and The Goodyear Tire & Rubber Company (US). |
Key Segment of Global Run Flat Tires (Run-flat Tire) Market
By Type Overview 2021-2031, (US$ Billion)
Self-Supporting

Support Ring System
By Application Overview 2021-2031, (US$ Billion)
Replacement

Original Equipment
By Region Overview 2021-2031, (US$ Billion)
North America
Asia Pacific
China

India

Japan

Rest of Asia Pacific
South America
Mexico

Brazil

Rest of North America
Europe
Germany

France

UK

Rest of Europe
Middle East and Africa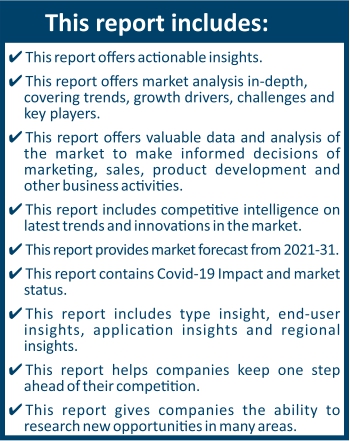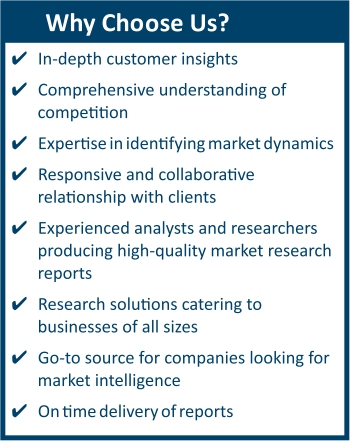 Frequently Asked Questions (FAQ) :
Run Flat Tires (Run-flat Tire) Market is projected to reach $8 billion by 2031, growing at a CAGR of 5