A quick service restaurant (QSR) is a cuisine certain food items rapidly and with minimal preparation time.
Covid-19 Impact & Market Status
The Covid-19 epidemic has caused a decline in the food service industry, with governments around the world issuing lockdown and "remains at home" orders, and consumers opting to stay indoors to avoid the spread of the novel coronavirus. As a result of the pandemic, QSRs have been forced to close their doors to dine-in customers, resulting in a sharp drop in the QSR industry's growth.
The global Quick Service Restaurant (QSR) market size is expected to reach close to US$ 964.6 billion by 2029 with an annualized growth rate of 4% through the projected period.
As government laws weaken, QSRs are focusing more on cleanliness and safety precautions to keep the virus from spreading. As a result, there is a substantial supply and demand disparity, which has resulted in fewer dine-in seats, smaller orders, and even longer wait times. However, the overall QSR industry is expected to be pushed by the gradual relaxation of government restrictions and the growing popularity of online meal delivery services during the projected period. The COVID-19 epidemic has had a devastating effect on the world's population.
Consumer spending has decreased, and supply chain disruptions have had a significant impact on the sector. Furthermore, during the pandemic, greater knowledge about the consumption of nutritious foods influenced market growth. The sickness has expanded to practically every country on the planet since the COVID-19 viral outbreak in December 2019, prompting the World Health Organization to declare it a public health emergency.
The COVID-19 outbreak has impacted cancelled flights, travel bans, and quarantines; restaurants have closed; all indoor/outdoor events have been strictly limited; over forty countries have decreed emergency measures; massive supply structure slowdown; market volatility; falling corporate earnings, growing panic among some of the population, and volatility about the long term have all been hindered.
Depending on the Product
Services (Network Services and Cloud Solutions), Hardware, and Software make up the market. During the predicted period, the hardware category had a sizable market share. Devices such as a kiosk and digital menu cards offer quicker methods of placing food orders that reduce wait times.
Depending on the component
Over the projected period, the software segment is expected to have the biggest revenue share. The obvious trend of automation is a major driver of this segment's growth. At the same time, the growing demand for development in the quick service restaurant IT market will help to drive growth. The software segment is employed for billing procedures by learning about people's meal preferences.
Analyses by Region
North America is predicted to account for a significant portion of the target market's revenue. This is primarily due to changing consumer eating habits and increased food and beverage spending in countries like the United States and Canada. Due to rising disposable income levels and expanding fast food popularity in the region, the Asia Pacific fast food industry is predicted to grow at the fastest rate throughout the forecast period. Other reasons projected to fuel expansion of the fast food business in North America include an increase in the number of quick service restaurant (QSR) chains, changing consumer preferences, and people's modern lifestyles.
Because they may be made in less time with the least amount of variety, quick service restaurants, or QSRs, commonly provide fast food items from a limited menu. QSR restaurants are noted for having standardized, modular and efficient processes that enable them reduce order fulfillment lead times while maintaining the quality that customers expect.
The components and the usage of technology are the pillars of a quick service restaurant (QSR). When it comes to the kind of service that quick service restaurants provide, there is a lot of variety. There are also drive-through restaurants that do not have tables or seats and instead collect and deliver orders through a single counter.
The orders are usually pre-made and extremely standardized, with little potential for personalization. These firms don't rely on profit margins for their services; instead, they rely on foot traffic. Fast food companies frequently use a policy known as bundle pricing. QSRs package supplementary menu items into packages, such as McDonald's value meal, which includes fries, a soft drink, and a burger.
Customers prefer these meals to individual food products because they feel like they are getting best deal. Retailers offer enticing discounts on bundled meals and set a high profit margin to entice customers to take advantage of these offers.
Quick service and fast food restaurants have arisen as a major source of mass-produced cuisine, attracting an increasing number of people to sample and appreciate their products. The fast food and quick service restaurant industry is driven by convenience, excellent flavor, and cost-effectiveness in terms of both time and money.
The rapid growth of the global QSR market is directly proportional to the growth of the global tourism industry. In the last year, the hospitality and tourism industries have seen enormous growth in both developed and developing nations, accelerating the growth of QSRs around the world.
As a result of escalating health concerns regarding increased fast food consumption, most fast food manufacturers have been driven to offer healthier fast food products. Most fast food restaurants have modified their menus and recipes to provide healthier options. In a large number of fast-food items, fruits and vegetables outnumber processed meat, which is considered unhealthy.
Menu changes are influenced by vegetarianism and veganism, as well as healthy eating habits. A major trend is the increased presence of plant-based items in menus, which, in addition to catering to specific client needs, helps to promote a sustainable image.
The United States, Canada, and Mexico in North America, Germany, Sweden, Poland, Denmark, Italy, the United Kingdom, France, Spain, the Netherlands, Belgium, Switzerland, Turkey, Russia, and the Rest of Europe in Europe, Japan, China, India, South Korea, New Zealand, Vietnam, Australia, Singapore, Malaysia, Thailand, Indonesia, and the Philippines are among the countries covered in the quick service restaurants and fast food market report. Rest of Asia-Pacific (APAC) in Asia-Pacific (APAC), Brazil, Argentina, Rest of South America as a part of South America, United Arab Emirates, Saudi Arabia, Oman, Qatar, Kuwait, South Africa, Rest of Middle East and Africa (MEA) as a part of Middle East and Africa, United Arab Emirates, Saudi Arabia, Oman, Qatar, Kuwait, United Arab Emirates, United Arab Emirates, United Arab Emirates, United Arab Emirates, United Arab Emirates, United Arab Emirates, United Arab Emirates, United (MEA).
Latest Innovations in the Quick Service Restaurant Market: a Snapshot
Beginning in May 2021, BTS' cooperation with McDonald's will be available in participating restaurants across the United States, and will feature a BTS meal, merch, and four weeks of digital content featuring the band.
In May 2021, Taco Bell India, the world's largest Mexican-inspired restaurant chain, will offer Indian gamers a once-in-a-lifetime opportunity to win the recently released Xbox Series X, Microsoft's fastest and most powerful console to date.
On March 25, 2020, McDonald's announced the purchase of Dynamic Yield for about $300 million USD. The software firm, which has offices in both New York and Israel, specialises on artificial intelligence-driven personalization and decision logic technology. It's a move that could have a significant impact on the future of drive-through ordering.
Quick Service Restaurant (QSR) Market Scope
| | |
| --- | --- |
| Metrics | Details |
| Base Year | 2021 |
| Historic Data | 2019-2020 |
| Forecast Period | 2022-2029 |
| Study Period | 2019-2029 |
| Forecast Unit | Value (USD) |
| Revenue forecast in 2029 | US$ 964.6 billion |
| Growth Rate | CAGR of 4 % during 2019-2029 |
| Segment Covered | By Product, By End User, Region. |
| Regions Covered | North America, Europe, Asia Pacific, South America, Middle East and Africa |
| Key Players Profiled | Auntie Anne's Franchisor SPV LLC, Domino's Pizza Inc., CKE Restaurants Holdings Inc., Firehouse Restaurant Group Inc., Jack in the Box Inc., McDonald's, Restaurant Brands International Inc., Yum Brands Inc., Inspire Brands Inc., Doctor's Associates Inc. |
Key Segments of the Quick Service Restaurant Market
Hardware
Software
Service
In Market segmentation by applications:
Large Consumers
Small Consumers
Asia-Pacific
China
India
Japan
Germany
UK
Italy
Switzerland
United States
Canada
Mexico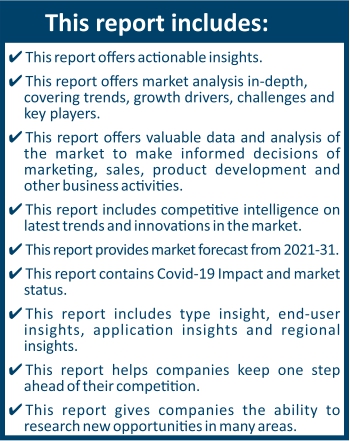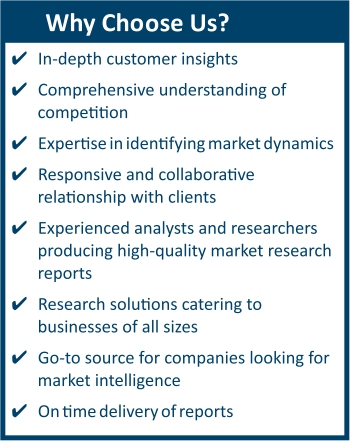 Frequently Asked Questions (FAQ) :
The quick service restaurant market is studied from 2018 - 2028.
The sample for quick service restaurant market report can be obtained on demand from the website.
North America is growing at the highest CAGR over 2021- 2028.
Cisco Systems Inc., Panasonic Corporation, Samsung Electronics Co. Ltd., REDYREF Inc., Nanonation Inc., Hewlett-Packard company, Omnivex Corporation, LG Display Co. Ltd., Keywest Technology